Stars From The Golden Age Era Are Still Alive & Enjoying Life in Retirement
LORENZO LAMAS | 1963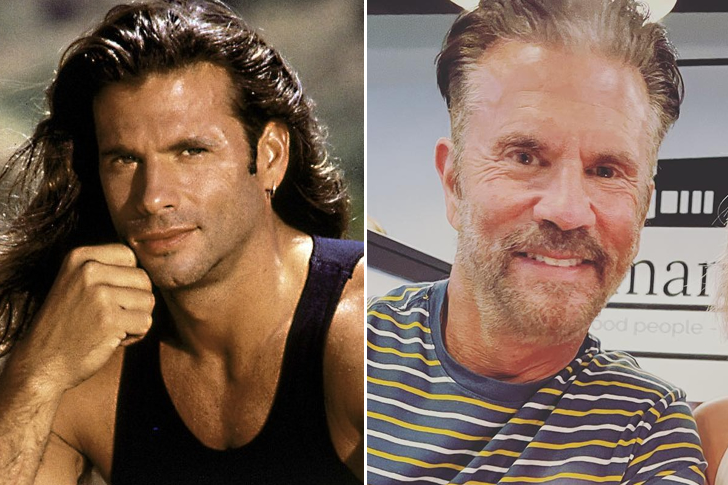 Do you remember Lance Cumson, the irresponsible grandson of Angela Channing (Jane Wyman) in the soap opera Falcon Chest? Lorenzo Lamas played this role for nine years, making a mark on the minds of many. However, he is also known for the crime drama series Renegade and other TV shows like The Bold and the Beautiful, Big Time Rush, and Phineas and Ferb.
The 63-year-old star also tried his luck in doing reality TV series featuring his own family life in Leave it to Lamas, and as a judge on Are You Hot? Do not underestimate this actor, though. Acting is not the only thing that he can do. He has a degree from the Admiral Farragut Academy and is a helicopter pilot. Lamas does this along with his entertainment works. He currently has two new movies coming up, Trail Blazers and Palm Springs Confidential.
RICHARD KEITH | 1950
You may know Richard Keith as a musician, but he first rose to prominence as a child actor. He is widely known for his role as Little Ricky on the TV series I Love Lucy and The Lucy-Desi Comedy Hour. At the age of 70, he is the only living regular cast member of the aforementioned show.
Keith first showed his incredible skills in playing drums at the tender age of three. At the time, he was already making $500 a week by touring with the Horace Heidt Orchestra. With his cuteness, his father took him to an acting audition, and from here, the rest was history. The actor's career went successful, giving him the right investment money to pioneer the Ballet Magnificat! Brasil dance company and trainee program with his wife, Kathy Denton. In addition, despite his advancing age, Keith remains active in the industry.
BILLY DEE WILLIAMS | 1937
The new generation knows Billy Dee Williams Jr. for his iconic role as Lando Calrissian in the epic Star Wars franchise. He first played this role in 1980 The Empire Strikes Back and reprised this character after 36 years in 2019, The Rise of Skywalker. For this, the now-84-year-old gets credits for making history in American move as an actor who makes one of the longest intervals between onscreen portrayals.
However, long before Williams was known in this film series, he debuted his acting role at seven years old in Broadway theatre and made his film debut in 1959 with The Last Angry Man. In his over seven decades in the industry, the actor has made about 70 movies. He also used acting to fund his passion for painting. His works have since been displayed in galleries and collections worldwide.
JAMES CAAN | 1940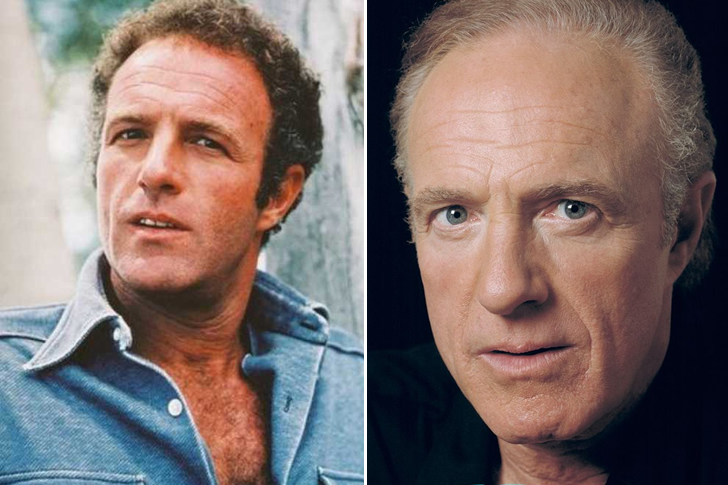 James Caan might have started his acting career in the 1960s, but he only began to rise to stardom in the 1970s. At the time, he began doing major roles in the movies Brian's Song, Cinderella Liberty, and more. However, if there is one role that the actor is best known for, it is his performance in 1972's The Godfather as Sonny Corleone, for which he received a nomination for the Academy Award and the Golden Globe for Best Supporting Actor.
From here, Caan started to take on a number of notable roles, like in Thief, Eraser, and more. He made his way on the small screen as Big Ed on the TV series Las Vegas. However, come 1986, Caan made his temporary retirement and returned to the business after a year. Since then, he has been making movies and other projects here and there and now has 137 acting credits.
GEORGE HAMILTON | 1939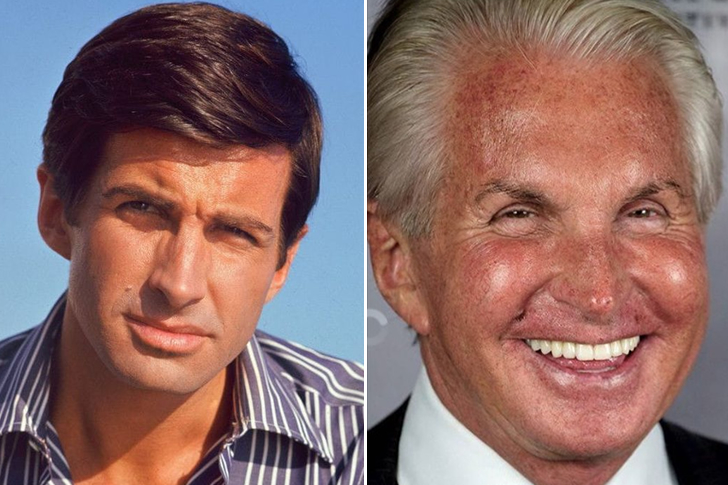 George Hamilton has done numerous projects throughout his almost seven-decade career, but he is more known for his sophisticated style and suntan. In fact, he is often pitted against John Derek as to who is tanner. This even led to the launching of his tannings salons in the 1980s and skincare clinic. To capitalize on his Tan Man image, the actor appeared as Crispy Colonel in KFC commercials. Hamilton also has a line of cigars under his name.
Nobody can deny the great acting skills the now-82-year-old star has. His biggest break came when he played the role of Corleone family's lawyer in The Godfather Part III in 1990. He has been active in the business since he started in the early 1950s and even flourished in a second career as a producer. This has given Hamilton greater control over his prolific career.
DANIEL DAVIS | 1945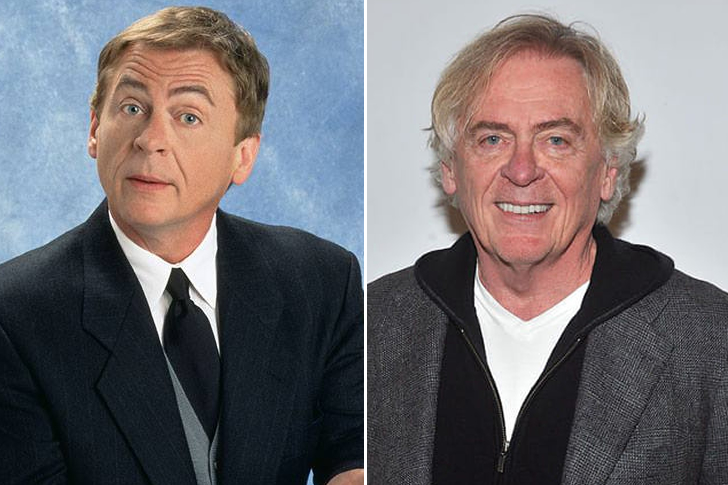 Daniel Davis has successfully made a big name for himself on the big and small screen. His fame started on the TV series Texas, followed by its spinoff, Another World. From here, he continued a prolific career as a TV actor and made his most famous role on The Nanny as Niles the Butler, thanks to his English accent. He used this intonation when he played Professor Moriarty when he made a guest appearance on Star Trek: The Next Generation.
In addition to these credits, Davis is also an established theatre actor. He also taught acting classes at the American Conservatory Theater for six years and worked at Oregon Shakespeare Festival and the Stratford Shakespeare Festival. Davis has a Bachelor of Fine Arts from the Arkansas Arts Center. Today, at the age of 76, he remains active in the business and was last seen in a 2020 episode of Dispatches from Elsewhere as Octavio Coleman, Esq.
PHILIP MICHAEL THOMAS | 1949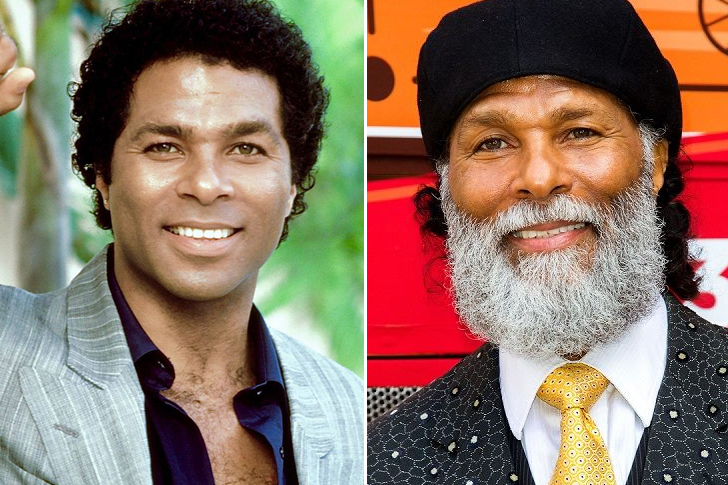 Philip Michael Thomas used to dominate the small screen in the 1980s as detective Ricardo Tubbs on the hit TV series Miami Vice. He also conquered the silver screen with his roles in the 1975 and 1976 films Coonskin and Sparkle. This paved the way for the now-72-year-old star to have a prolific TV career, doing numerous made-for-TV movies. He also made a name by doing advertisements for telephone psychic services that made him a spokesperson of a cell phone company.
In addition, Thomas lent his voice for the character of Lance Vance in the hit video games series Grand Theft Auto: Vice City in GTA: Vice City Stories. Sadly, it was the last major project he did before deciding to retire. Anyhow, his IMDb profile reveals Thomas has a new acting credit in the movie Whealthy and Wise as Papa Dan Preston. The project is now in its pre-production stage and set to be released in 2022.
ROBERT FULLER | 1933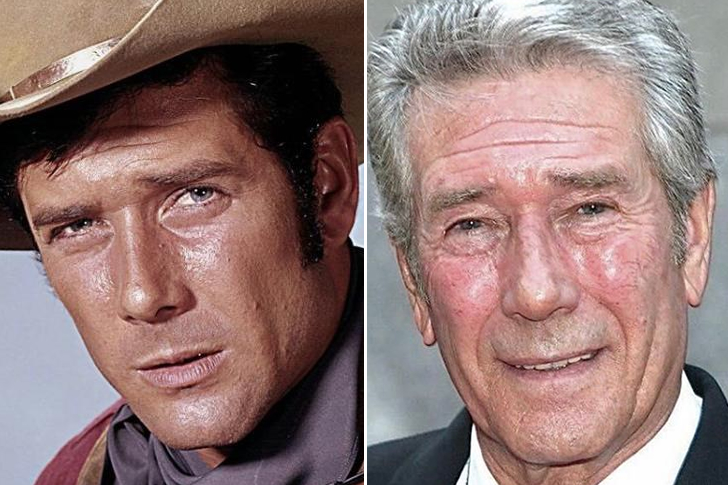 Robert Fuller might have been known as an actor and rancher, but did you know he was also an accomplished singer? Yup, the now-88-year-old star did several gigs with Bill Aken's Los Nomadas back then and recorded his own album in the late 1960s. It was the same time the actor had a successful film career that continued until the 1970s. He is best known for the films Return of the Seven, Incident at Phantom Hill, and the TV series Laramie, Wagon Train and Emergency!
However, come the 1990s, Fuller had largely retired from the movie business and got married to Jennifer Savidge in 2001. It was the same year he was last seen on the small screen as Wade Harper on Walker, Texas Ranger. There are no updates about Fuller today, but with his $5 million net worth, fans can be sure he is doing fine and probably making the right investments.
RICHARD CHAMBERLAIN | 1934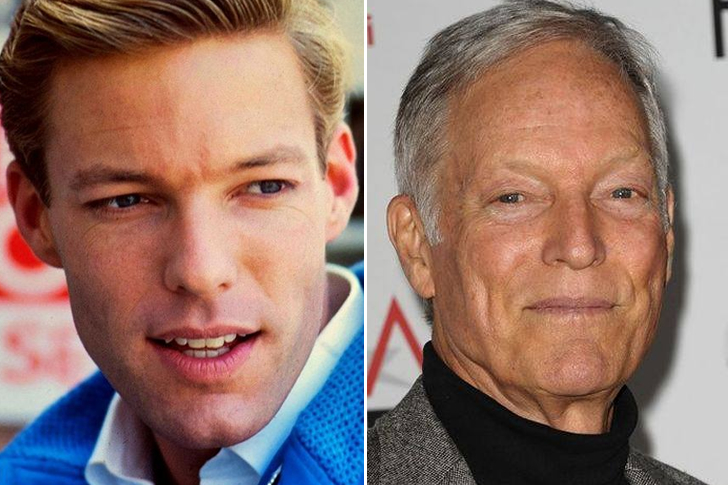 The 1960s TV viewers probably knew Richard Chamberlain. The actor used to be the teen idol of that generation credits his role as Dr. Kildare in the TV series with the same name. From then on, the actor made several TV shows. Did you know that he is the first actor to play the role of Jason Bourne in the 1988 made-for-TV movie The Bourne Identity? Aside from the big and small screens, Chamberlain also had classical stage roles and worked in musical theatre.
Meanwhile, come 2003, he confirmed his homosexuality in the autobiography Shattered Love: A Memoir after the French magazine Nous Deux claimed he was gay in an article in 1989. He was romantically involved with Wesley Eure in the 1970s and had a romance with Martin Rabbett in 1977. At the age of 87, Chamberlain is still active in the business, though he was last seen in the movie Finding Julia in 2019.
MARSHA HUNT | 1946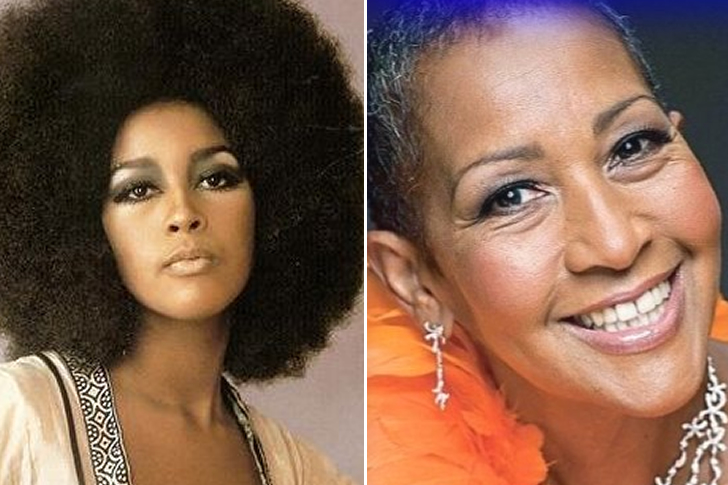 Marsha Hunt has a long list of credits on her list. Aside from being an actress, she is also a novelist, singer, and model who achieved national fame when she did the long-running rock musical Hair. The actress also has a successful musical career and even had a talk-about relationship with Mick Jagger. The two had brief affair that led to the birth of her one-and-only child, Karis.
Their romance even gave birth to rumors that The Rolling Stones' song, Brown Sugar, was about her or the soul singer Claudia Lennear. However, in her autobiography Real Life, Hunt claimed it was about her and the iconic rock band's other songs. Though her profile says she is still active in the business, her last project was a TV movie in 2008. She is reportedly living the "writing life" and enjoys being alone, saying being single gives her new experiences in life that may never have happened if she was in a relationship.
RICHARD DEAN ANDERSON | 1950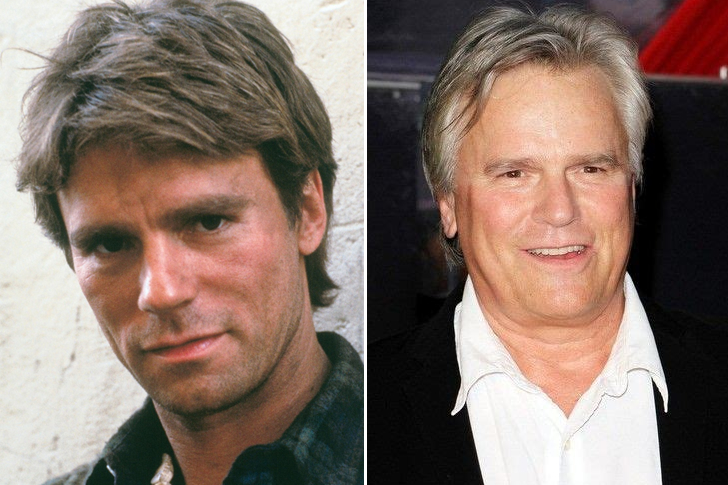 Richard Dean Anderson had a good TV career starter. He debuted on the small screen as part of the legendary soap opera series General Hospital by playing the role of Jeff Webber. However, it was on the show MacGyver that he rose to prominence. This paved the way for the now-71-year-old star to have a fruitful acting career, dominating even the big screen.
Come 1997, Anderson returned on TV and played the iconic role of Jack O'Neill in Stargate SG-1, replacing Kurt Russell. He played this character for eight years and once again reprised his role for another two years. Since then, Anderson has been known for this series and appeared in its subsequent spinoffs and prequels. However, he does not only work in front of the camera. Anderson knows where to put his investment money well by being an executive producer of different TV and movie projects.
TOM JONES | 1940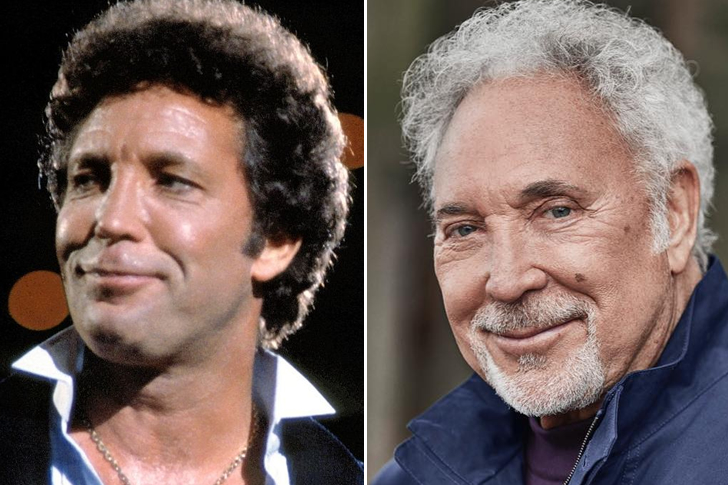 Tom Jones started his singing career with a huge success. He instantly enjoyed a series of top-ten hits and had regular tours and appearances in Las Vegas. The music icon could sing any song genre, earning him the credit of being a "shapeshifter" by The New York Times. His voice was described as a "full-throated, robust baritone." For that, he has sold more than 100 million records in his almost six-decade career.
Who would ever forget his hit songs It's Not Unusual, Delilah, She's a Lady and more? In addition, Jones also tried his luck in acting, appearing in Pleasure Cove and Mars Attacks! He even received a Golden Globe Award for Best Actor – Television Series Musical or Comedy for hosting This is Tom Jones. Jones may be 81 today, but nothing can stop him from continuing his prolific career.
WILLIE NELSON | 1933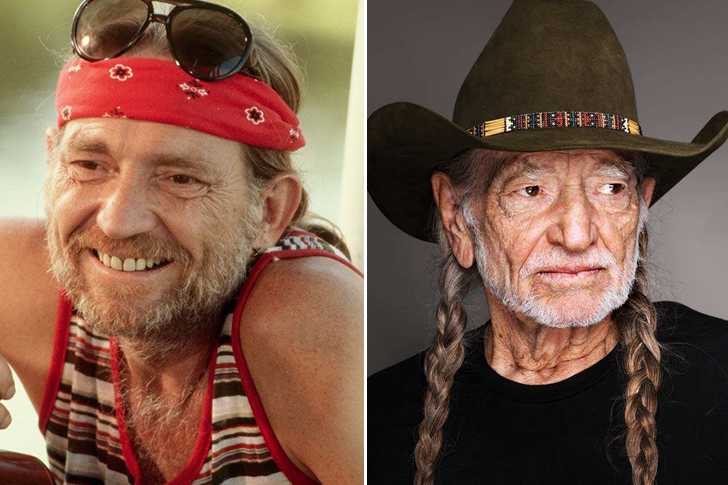 Another music icon on the list is Willie Nelson. The critical success of his 1973 album Shotgun Willie, coupled with another critical and commercials success of the 1975 album Red Headed Stranger and 1978's Stardust, brought him to new heights. This series of successes instantly made him one of the most recognized artists in the US. He also became one of the most prominent figures in the outlaw country music genre.
Nelson is also an actor who has appeared in more than 30 movies, author, and activist. He has been fighting for the use of biofuel instead of the common gas. In fact, he owns the biodiesel brand Willie Nelson Biodiesel, and his products are made of vegetable oil. He also has a seat in the music industry as the honorary chairman of the advisory board of the Texas Music Project.
CHEVY CHASE | 1943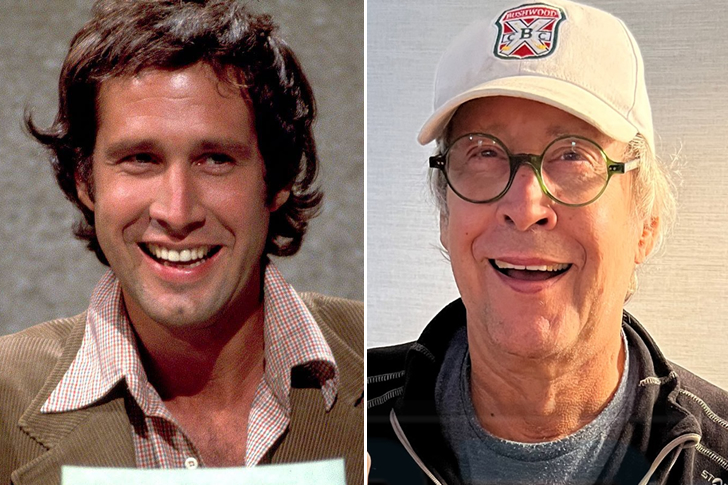 Chevy Chase may have often brought everyone laugh as a comedian, but did you know that he came from a very prominent family? His father, Ned Chase, was a book editor and magazine writer who had a degree from Princeton. Alternatively, his mother, Cathalene Parker, was a concert pianist and librettist. Aside from that, he has an influential and powerful ancestry.
Despite that, though, Chase created his own path and joined the entertainment scene. He started in 1967 and had made a successful name for himself. The 78-year-old star's acting career debuted in National Lampoon. He was also part of the first season of Saturday Night Live. From here, he started to have a long list of projects, whether a movie or a TV show. Chase is still active in the business and has a new movie coming up entitled The Ogilvy Fortune.
ELINOR DONAHUE | 1937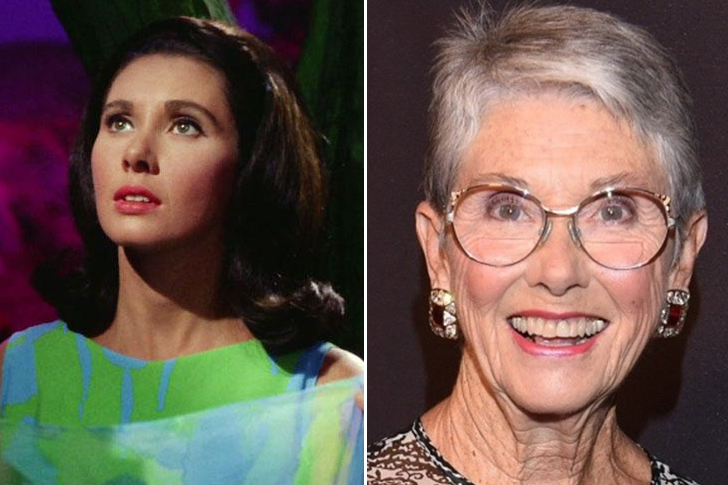 Elinor Donahue is best known for playing Betty Anderson in the popular sitcom Father Knows Best. The actress began starring in dancing-chorus movie roles at the age of five, and from there, she enrolled at a ballet school and became a child star working in vaudeville. As a teenager, she appeared in Love Is Better Than Ever, alongside Elizabeth Taylor.
Throughout the 1950 and 1960s, Donahue found her footing in the Hollywood industry. She consistently accepted roles in movies and television, including The Andy Griffith Show, for which she was often mentioned in the opening credits. By the following decade, the actress sporadically appeared on the screen. She ventured into writing her memoir, in which she relived some of her early Hollywood memories. Donahue has now retired from the acting scene and was last seen on The Young and the Restless in 2011.
Ann Curry | 1956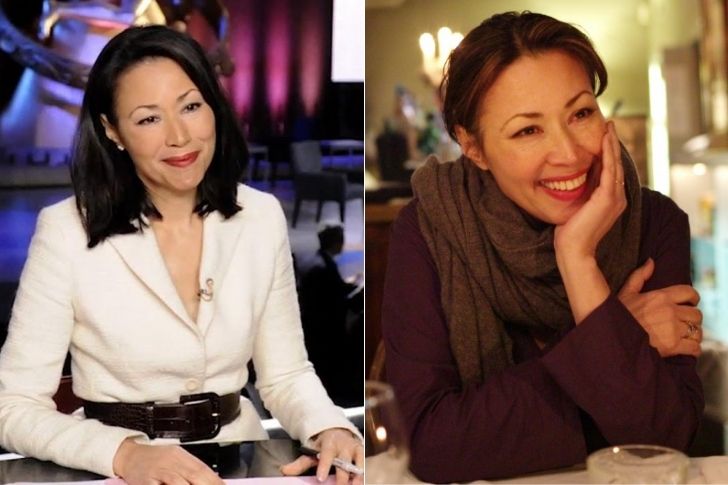 Ann Curry is an American journalist and photojournalist. In her 30 years in the industry, she has been able to deliver some of the biggest news the world has seen. Her talent and hard work were all evident during the span of her career. Curry is no longer reporting on our screens and in the Today show, but she has all the more shown her dedication in her field.
In the middle of one of the most historical news events of all time, she is not delivering the news on our screen, but she is still searching for the most verifiable information to disseminate to people, particularly, her social media followers. In the middle of this current global situation, Curry is in her Connecticut home with her husband – and tweeting. She definitely deserves credit for the earnest hard work she's doing out of her own free will.
Cat Stevens | 1948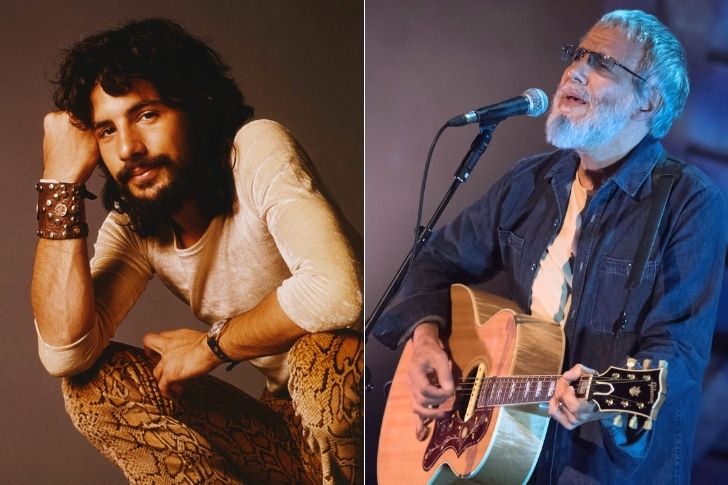 Steven Demetre Georgiou, or better known as Cat Stevens, was born on July 21, 1948, in England. He is a British singer-songwriter and multi-instrumentalist. During one of his trips to Malibu, the star had a turning point – an event that caused him to change his belief. Ultimately, in 1979, Stevens left his musical career to devote himself to the educational and philanthropic causes of his community. He solidified this by auctioning all of his guitars, practically, his investments, for charity.
With that boldness and conviction, for some time everyone thought that this retirement would have been permanent, but alas, his fans would be thrilled to know that the star is back. Just recently, he released Tea for the Tillerman 2, which is a reimagining of his classic album Tea for the Tillerman to celebrate its 50th anniversary. Cat Steven fans, rejoice!
Ali Macgraw | 1939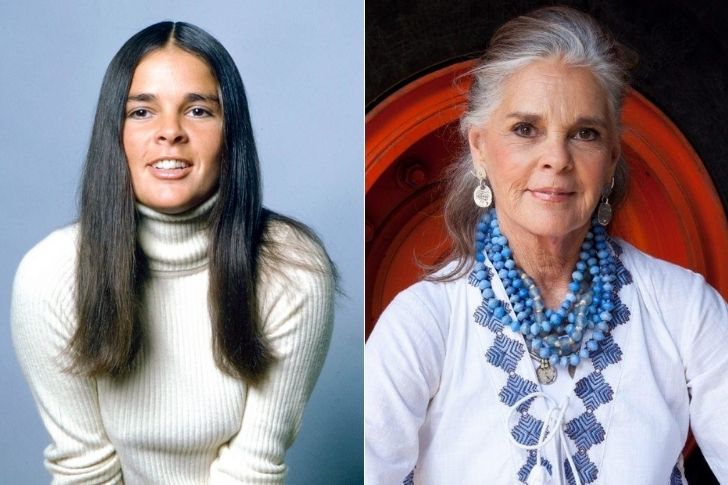 Ali Macgraw takes all the credits for the millennial generation eyebrow trend along with Brooke Shields. She is one of the prettiest and most successful actresses of all time. The 84-year-old gained massive popularity in the timeless film Endless Love. The film is also included in the top 10 list of the saddest movies of all time.
In 1972, she was the top female box office star in the world. Macgraw also has her footprints at the Grauman's Chinese Theater. Aside from movies, she embarked on TV shows but that was before the 90s. In 1985, she was already starting to mellow down on her acting career. The award-winning actress is now an activist. She is pretty much devoted to animal welfare after her retirement. Despite having been long gone from the industry, she recently received a star on the Hollywood Walk of Fame.
Geena Davis | 1956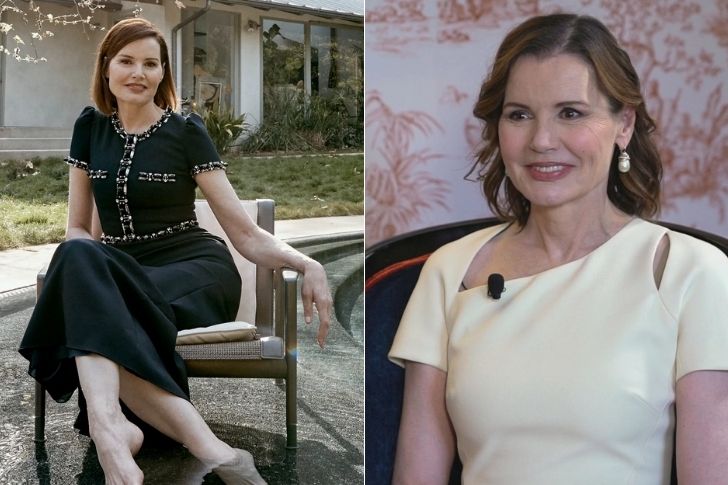 While she had seen ups and downs throughout her life, Geena Davis has rebounded and became better than before. She initially became prominent during the 1980s and early 1990s. Her performance in Tootsie gave her exposure for future projects. In fact, her next project was as Wendy Killian in the TV series Buffalo Bill earned her multiple Emmy nominations. However, her most notable roles were in Beetlejuice, The Accidental Tourist, and Thelma & Louise. Her performance in those movies earned her two Oscars. By the late-1990s, however, her career had a downturn.
This prompted her to take a short hiatus to focus more on her personal life. During this time, Davis focused on activism, primarily towards advocating for greater female representation in entertainment. She has made investments over the years in various initiatives to achieve her goal. She launched the Geena Davis Institute on Gender in Media in 2007. In the 2010s, Davis has also returned to the acting scene, taking on more successful roles in Grey's Anatomy, The Exorcist, and Marjorie Prime.
Gene Hackman | 1930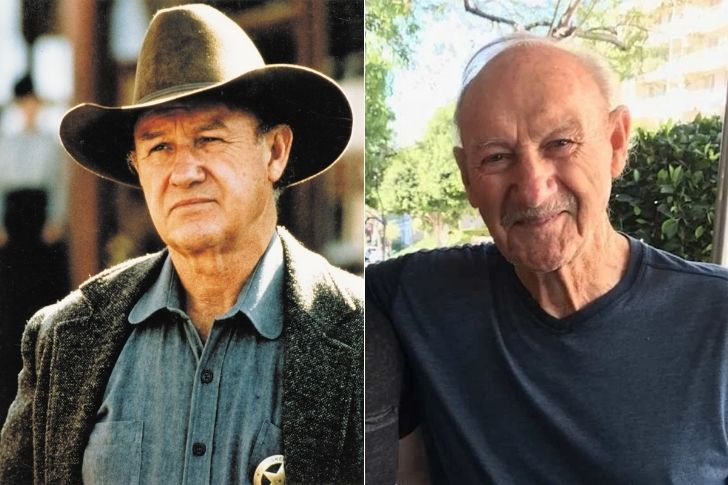 Gene Hackman has been well-known throughout his four decades of acting and is among the best actors of his generation. His most notable roles in movies include Bonnie and Clyde, The French Connection, Unforgiven, Mississippi Burning, and I Never Sang for My Father.  Over the years, he garnered multiple accolades, including two Oscars, two BAFTAs, four Golden Globes, and a Screen Actors Guild Award.
In his later career, he appeared in a variety of films such as Enemy of the State, The Royal Tenenbaums, Get Shorty, and The Quick and The Dead. He retired from acting in 2004, with his final film role being Welcome to Mooseport. Hackman has since made investments towards his current career as a novelist. He has published at least five novels since 1999. His first one was Wake of the Perdido Star, co-written with undersea archaeologist Daniel Lenihan.
Paul Hogan | 1939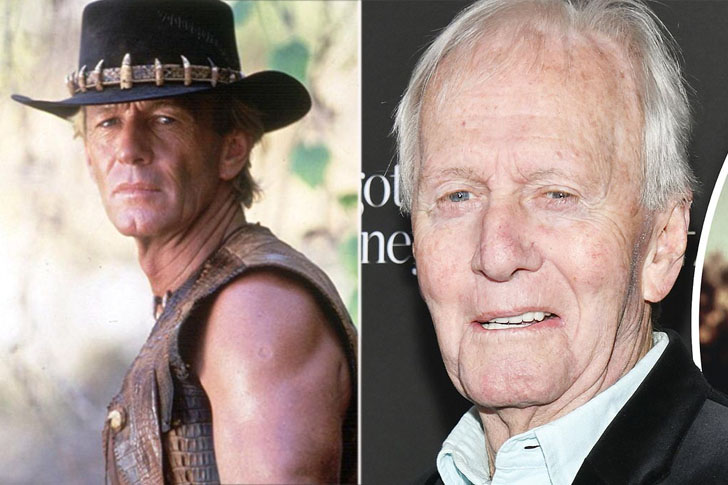 An actor who has been active in the Australian entertainment industry, Paul Hogan spent years before he became a household name in America. He is primarily known for the title role in Crocodile Dundee and the sequel, both in the late '80s. Rising to fame throughout the '90s, Hogan received offers for various projects, some of which he turned down, including a crossover movie for Crocodile Dundee and Beverly Hills Cop. He did accept the role to star in Strange Bedfellows.
The Australian actor is now retired and, in his honor, Australia's Seven Network commissioned a miniseries based on his life. ABC also produced a two-part episode on his life. He is multi-awarded but there were also setbacks in his life, including having to consult lawyers for a tax issue. There were several lawsuits and countersuits filed, but eventually, Hogan claimed victory in 2012.
Tom Selleck | 1945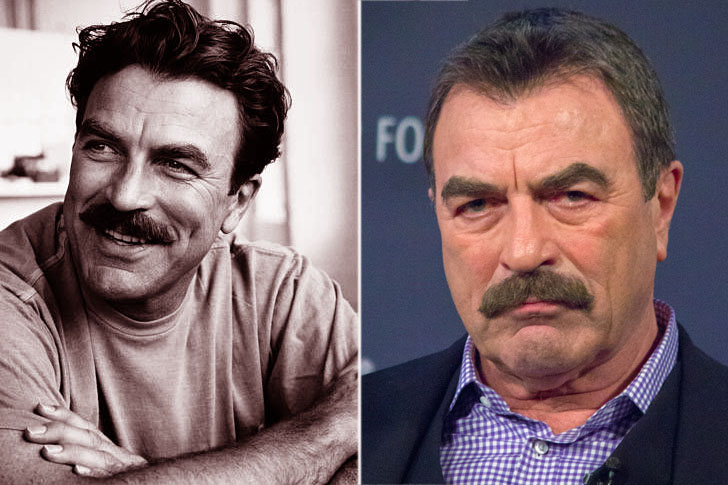 Magnum, P.I. is fitting for Tom Selleck. The word magnum, first of all, means great and the actor is considered as one of the greatest actors of his time. Through this drama series, he was able to win an Emmy and a Golden Globe, on top of four People's Choice Awards. While he is mainly associated with the Magnum, P.I. series, Selleck also worked on a number of projects, including Three Men and a Baby, Quigley Down Under, and Lassiter.
The younger generation might also recognize him as Monica Geller's love interest on Friends. He also narrated North America, a natural history documentary that he laced with his own touch, rendering it touching and playful at times. Selleck has taken a degree of effort to be politically neutral during the 2016 elections, and he has shown love for the country in the past, especially when he served in Vietnam and returned to be part of the National Guard.
Willie Mays | 1931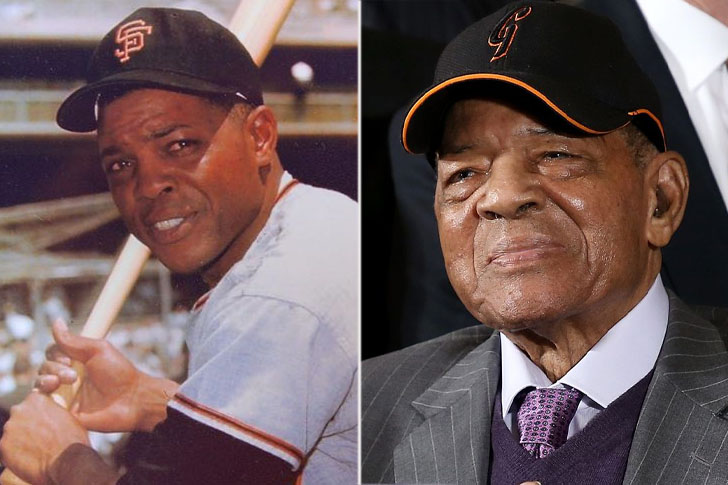 Professional baseball player Willie Mays spent 22 seasons playing in the MLB for the New York / San Francisco Giants, before finishing off as part of the New York Mets. He is regarded as one of the best players of all time and was even elected into the Baseball Hall of Fame back in 1979. When he debuted on the MLB back in 1951, Mays hit it big and won Rookie of the Year right away. He also showed courage and patriotism when he spent two years as part of the US Army.
Mays led his team to 51 home runs in 1955, and in 1956, he stole 40 bases. In short, he rocked during the '50s to the '60s. In fact, he was making over $100,000 a year in 1963, a record for someone during that period. He most likely set aside a portion of the money for investments. When he retired in 1973, he decided to become a general manager and a special assistant to the Giants' president.
Jake Steinfeld | 1958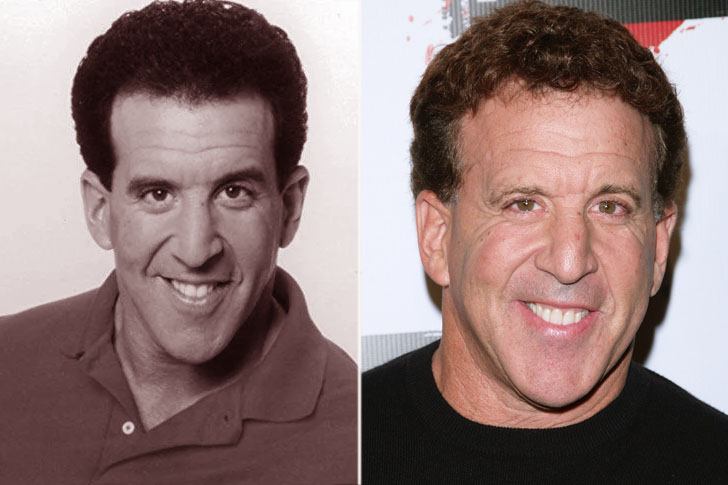 Mainly a business person, Jake Steinfeld is also an actor and a fitness personality. He developed many of his business investments through the "Body by Jake" brand. Prior to building his own brand, he also founded FitTV, a 24-hour fitness lifestyle network. As a sports enthusiast, he also co-founded Major League Lacross or MLL, the first of its kind. The championship cup for this league was named after him.
Apart from being a businessman, he is also a writer and a best-selling author at that. Some of his famous books are Body by Jake, A Remarkable Story of Perseverance, Friendship, and A Really Crazy Adventure. His fitness network consisted of actors like Harrison Ford and the famed Steven Spielberg. The former he trained for two of the Indiana Jones films. During Arnold Schwarzenegger's tenure as governor of California, the two of them envisioned the state to be one of the best fitness hubs in the country.
Chris Evert Lloyd | 1954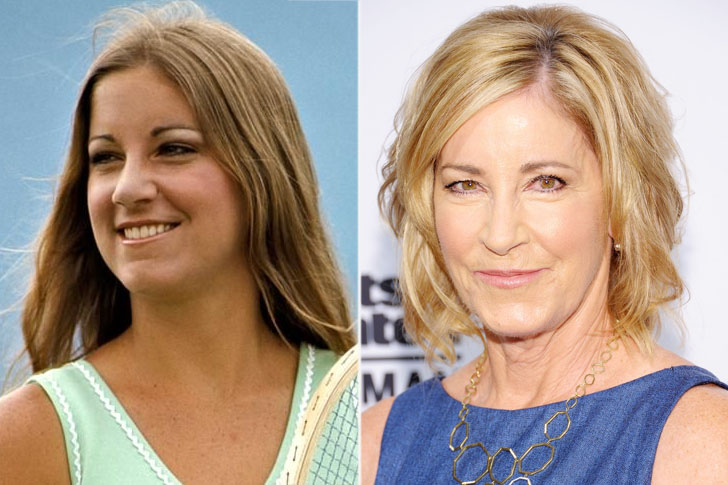 If there is anyone any female born in the '50s should be proud of, it is Chris Evert Lloyd. She may not be familiar to the younger generation, but for her contemporaries, she was considered a legend. Sports is usually a men-dominated field, but Lloyd broke that and became a household name when it comes to tennis. She even won 34 Grand Slams singles finals, which is more than anyone in the history of professional tennis.
Evert also served as the president of the Women's Tennis Association for eleven years, all the way from 1975 to 1991. She also became a coach and is now an analyst for ESPN. Over the years, she has also earned a significant amount, and a portion of that investment money was spent on the Evert Tennis Academy, which she owns. Apart from playing she is also active in the tennis apparel business when she launched an apparel line in 2015.
James Spader | 1960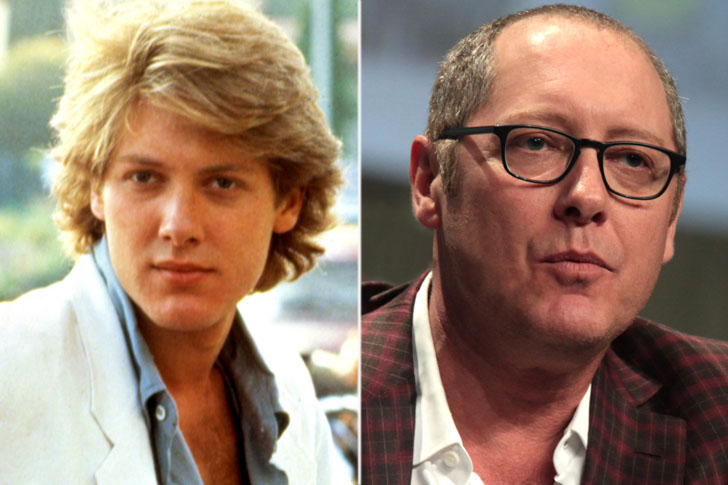 Once dubbed by Rolling Stones magazine as "the strangest man on TV", James Todd Spader has definitely lived up to his name. He had portrayed several eccentric roles, one of which was that of attorney Alan Shore in The Practice. He is currently a part of the NBC crime series The Blacklist, where he plays the FBI informant Red Reddington.
Spade's first major film was Endless Love back in 1981, while his first starring role was in Tuff Turf. The '80s saw him rise to stardom, and in 1989, he even received the Best Actor Award at the Cannes Film Festival. The award is a testament to his skills. One of the best endorsements is perhaps being able to play the villainous robot, Ultron in Avengers: Age of Ultron in 2015. Spader has had two women in his life, first was his wife Victoria Kheel, and now, Leslie Stefanson.
Sam Elliott | 1944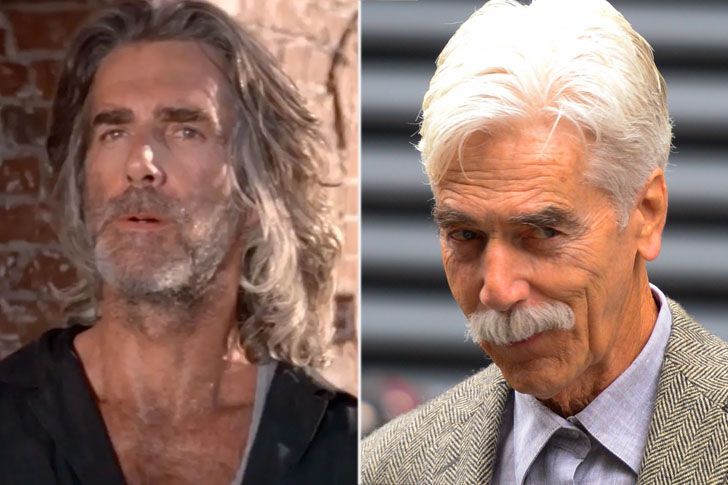 Who else is known for his full mustache, lanky physique, and deep resonant voice? There is no one else but Sam Elliot. This Academy Award nominee began his film career with minor appearances in Butch Cassidy and the Sundance Kid as well as The Way West. He was also given credit for movies like Gettysburg and Tombstone. In case you are wondering, he is also the narrator in The Big Lebowski, a role he aced.
He has seen his share of success, but his father actually did not want him to be an actor. He likely wanted him to follow in his footsteps and take up a job in Wildlife Service, but the younger Elliott refused to do so. Moreover, the actor is not a fan of social media and even the phone. He dislikes the notion of people looking at their phones all the time and not enjoying what is around them. This is perhaps the effect of growing up in the great outdoors.
Loni Anderson | 1945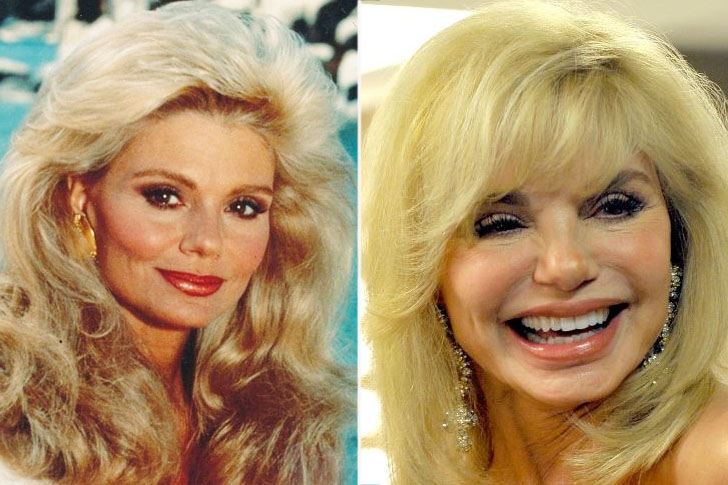 We can say that Loni Anderson deserved all three Golden Globes she won for her role as the receptionist in the sitcom WKRP in Cincinnati, a role she played from 1978 to 1982. She has always been admired for her acting and beauty. When she was a high school senior, she got voted Valentine Queen, which also served as her stepping stone for the many beauty pageants she won later on.
One thing her fans are aware of is that Anderson has a massive collection of Snow-White miniatures, along with other Disney memorabilia. She is also quite known for her colorful life, particularly her relationship with Burt Reynolds. Her career was at its height in the '70s and then started to decline by the mid to late '80s, but not before she cemented her legacy. The '90s saw a degree of the resurrection of her career with her being cast for Evening Shade and Designing Women.
Phil Collins | 1951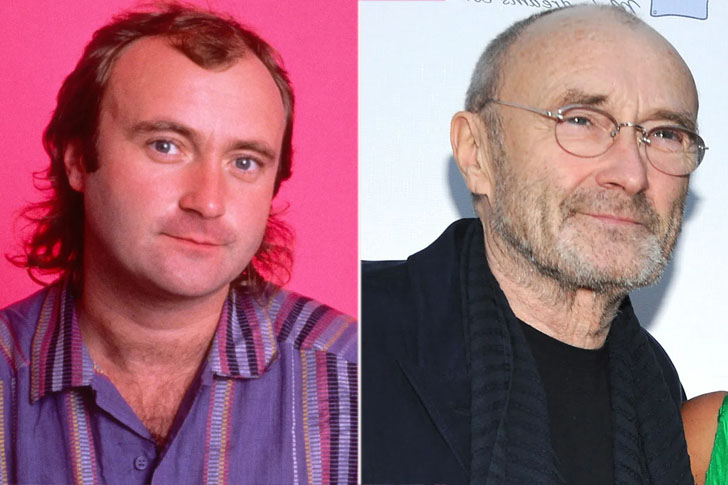 The '80s saw Phil Collins become a truly successful singer, drummer and record producer. He is best known for his being a member of the rock band Genesis and his solo career. More than 40 of his singles topped the US charts in the '80s. Some of these are Another Day in Paradise, Take Me Home, and Two Hearts. Collins had a huge head start because, at age 13, he received training from a drama school.
He then pursued music and became one of the best singers known for the distinctive gated reverb drum sound on many of his recordings. Trying out his acting skills, he also appeared on a number of movies like Buster, but he quickly turned to writing songs for movies instead. He is the person behind the songs for Tarzan, among other movies. He had been recognized by music publications and was given due credit by being inducted into the Modern Drummer Hall of Fame back in 2012.
Stefanie Powers | 1942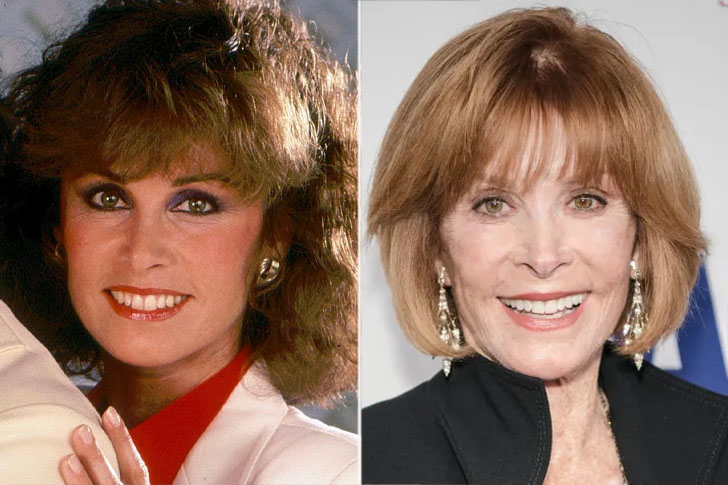 Changing names to be more palatable to the American audience is nothing new. Stefanie Powers, whose real name is Stefania Zofya Paul Federkiewicz, had to make that change at the age of 16 years old when Columbia Pictures signed her in. Lawyers for the production company inserted the name change provision as part of the deal. They agreed on Powers, as the more Anglo-Saxon sounding name.
When Powers was in high school, she attended along with Linda Evans and she was also in the same ballet class with Natalie Wood and Jill St John. Ballet is not her only passion as she also took karate lessons, so even at her ripe age, it would not be a good idea to make her angry. As an actress, she has appeared in a number of films like Herbie Rides Again and several TV programs like Mistral's Daughter and Three for the Road.
Denise Austin | 1957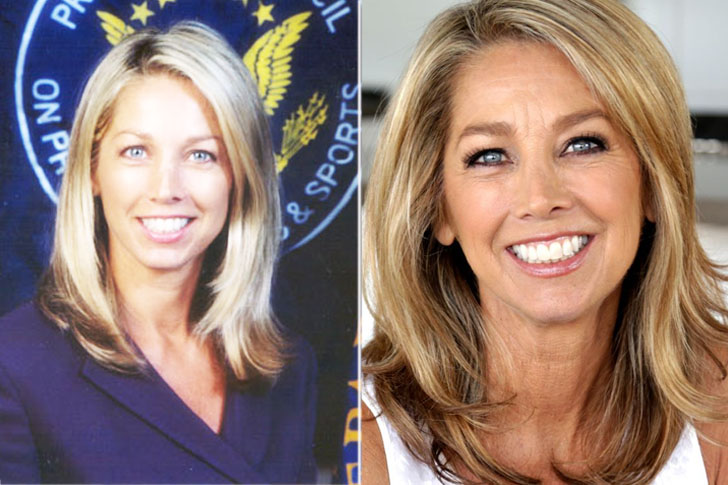 Fitness is embedded in Denise Austin's DNA. She is, after all, a former member of the President's Council on Physical Fitness and Sports, a post she held with the task of promoting physical activities among the people. Of course, making health investments by way of exercise is something she believes in, so she took the assignment seriously.
Austin is married to a sports agent and a former tennis player. Prior to that, she finished with a diploma in physical education. Since her graduation, she had been teaching classes, creating exercise videotapes and even writing books and columns about sports. Apart from sports and being physically active, she is also an advocate of proper nutrition. One advocacy she fights for is avoiding artificial sweeteners and margarine, which are highly processed. She also discourages people from fad diets, which she views as a quick fix and would not work in the long term.
Ernest Lee Thomas | 1949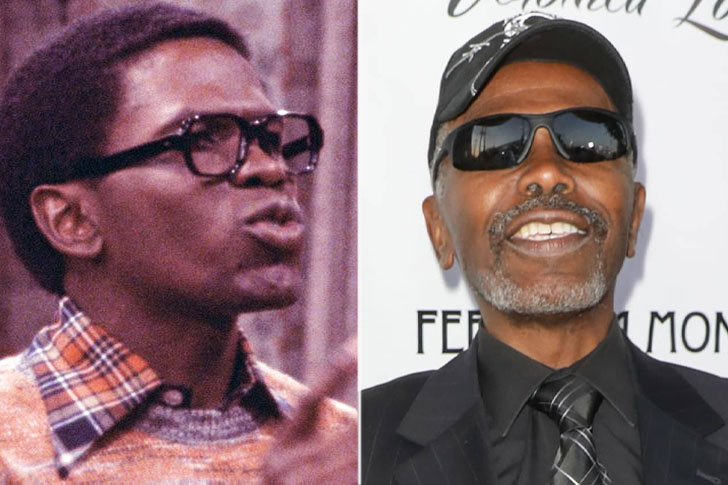 Known for his role as Mr. Omar in the sitcom Everybody Hates Chris, Ernest Lee Thomas is one great actor. He was born in Gary, Indiana, and began his career as an actor first on Broadway back in 1974. His first appearance was the revival of Love for Love and The Member of the Wedding, which were both successful, further inspiring him to be a serious actor. He then contacted the moving company to help him transfer to Los Angeles.
He auditioned for the lead role in what was later known as What's Happening!!, the only one from the original cast. Thomas also took on various projects like The Brady Bunch Hour and A Piece of the Action. The actor then entered a six-year hiatus from acting, and when he returned, he resumed his role in What's Happening Now!!, the sequel to the first. It was eventually cancelled, but Thomas did not run out of programs to appear in.
Al Pacino | 1940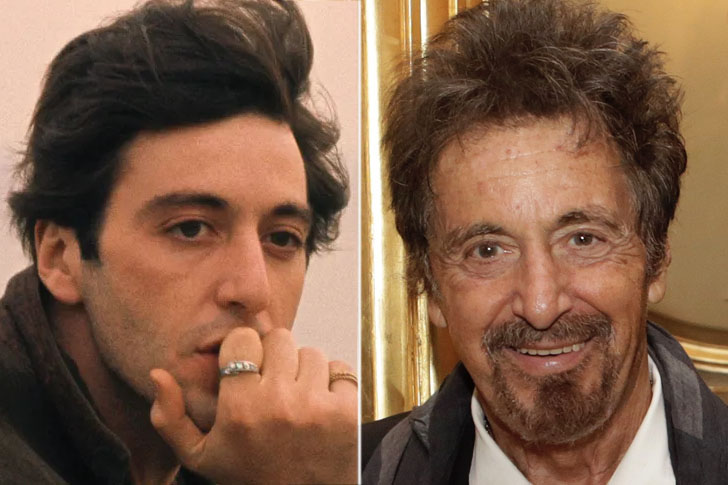 The name Al Pacino commands a certain degree of respect among veteran and new actors alike. He is best known to be a method actor, rooted in his training at the HB Studio and the Actors Studio. Lee Strasberg and Charlie Laughton taught him, both of whom are most definitely proud of how he turned out to be. His film debut came when he was already 29, which is a little late for most actors, but, without a doubt, he came out strong.
Pacino is known for his role in The Godfather, but did you know that his casting was born more out of luck than anything else? He was still a relative unknown in Hollywood at that time, but surprisingly, he beat out established names like Robert Redford and Jack Nicholson for the Michael Corleone role. The decision to choose him was not popular among the producers, but he proved them all wrong.
Alan Alda | 1936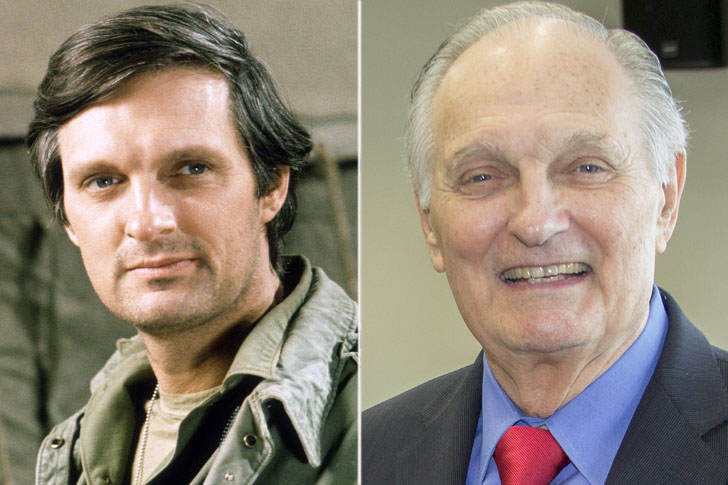 With six Emmy Awards to his credit, Alan Alda is surely one of the Hollywood greats. He is known for recurring roles in various TV programs like 30 Rock and The West Wing. The actor was also nominated for the Academy Award for his role in The Aviator. In fact, he has been nominated 21 times for the Emmy, winning five of them. Alda is a Broadway actor, and in 2014, he once more appeared onstage in the revival of Love Letters at the Brooks Atkinson Theater.
Alda is also listed as a visiting professor at Stony Brook University, but he is probably not teaching physical classes now. We can imagine him doing online classes, teaching communication to young students. Given his many experiences in life, we can see no one else more fitting to take the role of Dr. Arthur Arniot in Showtime's Ray Donovan.
Clu Gulager | 1928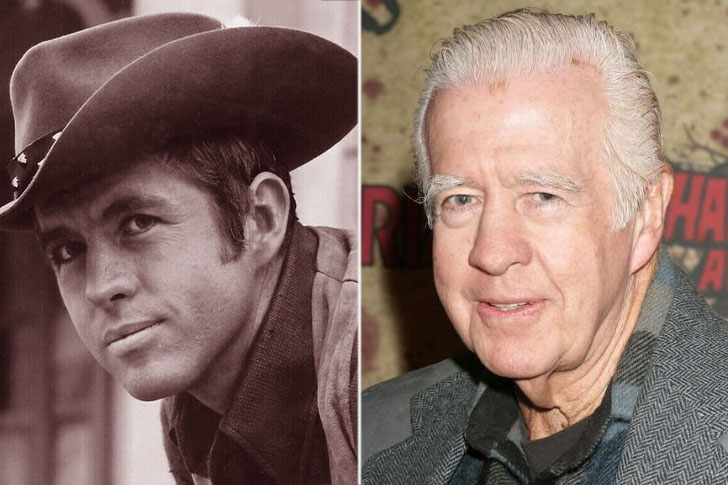 If you have not heard of experimental theatre, you would be surprised that Clu Gulager started there. A veteran of avant-garde theater, he instantly became a good TV actor. He became famous for his work in the NBC TV series The Tall Man. Moreover, the actor was also given credit for a number of horror films, which became his secondary career. As a horror actor, he took part in A Nightmare on Elm Street 2: Freddy's Revenge, among others.
When he was given the script for M.A.S.H, he turned it down. Later on, he would admit that it was one of the biggest career mistakes he had made. Gulager was also in the Marines and at one time, he was stationed at Camp Pendleton from 1946 to 1948. He was also friends with Robert Lansing. He wrote a screenplay for him and wished that the two of them would star in that movie, but so far it had never happened.
Nancy Sinatra | 1940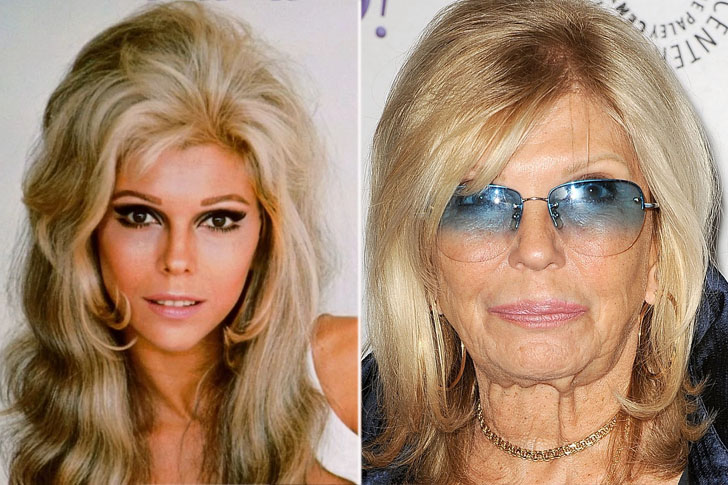 Nancy Sinatra is one of the most successful American singers of all time. She's the elder daughter of music icon Frank Sinatra, and she's best known for her signature hit entitled These Boots Are Made for Walkin'. Besides a stellar singing career, she also managed to cultivate a successful career as an actress. Some of Sinatra's most famous acting credits came in films such as The Wild Angels, Speedway, and the 1965 comedy Marriage on the Rocks.
Today, Sinatra is already 79 years old and is already years removed from her prime as a singer and as an actress. She's managed to step away from the limelight to take care and spend more time with her family. At her age, Sinatra will certainly have no problems sustaining any lifestyle she wants as she's worth a whopping $50 million!
Mr. T | 1952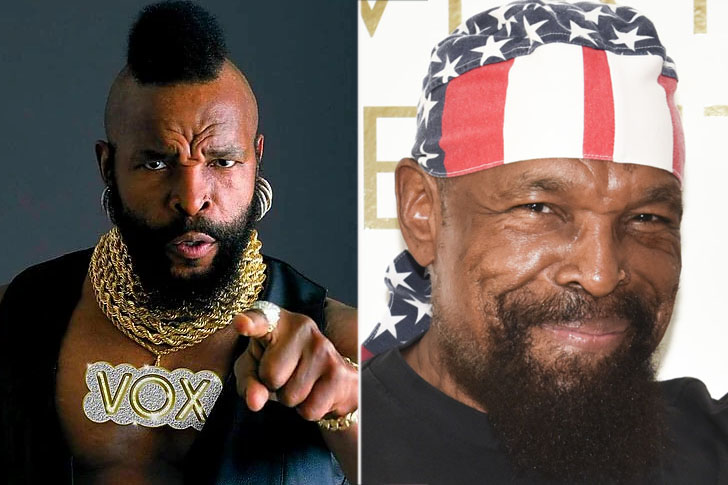 Laurence Tureaud, popularly known as "Mr. T." is a well-known American actor and television personality. You probably remember him for his iconic role as "B.A. Baracus" in the hit '80s television series The A-Team. It's undoubtedly difficult to forget Mr. T's distinctive hairstyle in the iconic TV series. Besides The A-Team, Mr. T also holds credits as an actor in other projects such as I Pity the Fool and Rocky III.
Mr. T is already 69 years of age today, and he seems to be enjoying an interesting retirement. He walked away from the limelight back in 1995 due to certain health issues, but he continued to make money off of endorsements, royalties, and TV cameos. He currently has a decent net worth of $1 million, which should be enough to sustain a comfortable retirement. Without a doubt, this television icon won't be needing any payday loans anytime soon!
Yasmine Bleeth | 1968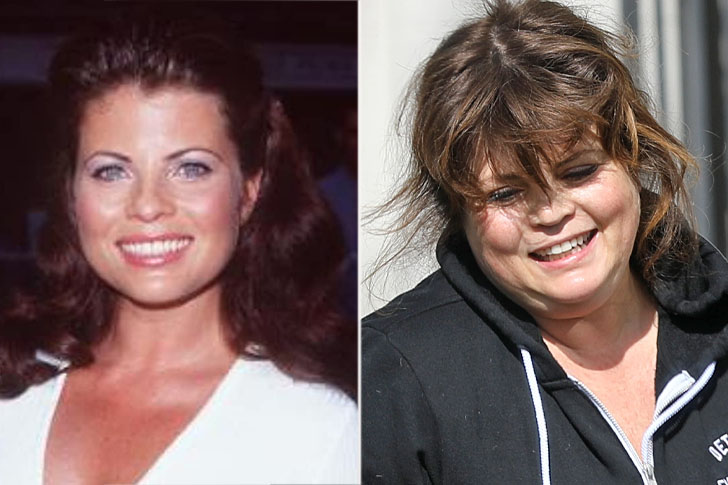 Born in June of 1968, Yasmine Bleeth was a popular American actress back in the '80s and '90s. During her prime, she managed to appear in several television shows such as Baywatch, Ryan's Hope, and One Life to Live. Besides television, the actress also holds acting credits in a handful of films, including Coming Soon, Heaven or Vegas, and Undercover Angel. You could say that she was well on her to becoming one of Hollywood's most sought-after talents!
Bleeth's already in her 50's now, and unfortunately, her career was hampered by various issues. She hasn't been able to land a single acting role since 2003, and she currently lives with her husband Paul Cerrito in Southern California. Bleeth rarely makes any public appearances, and there are no clear signs if the former Baywatch star ever intends to make a comeback into acting anytime soon.
Phyllis Coates | 1927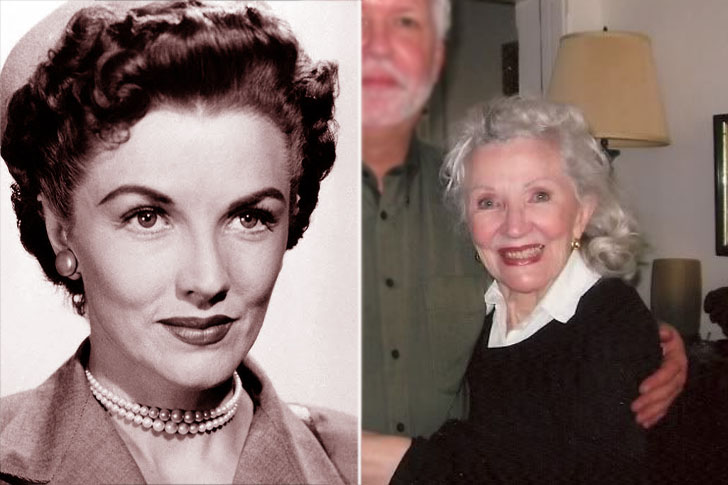 One can easily argue that Phyllis Coates is one of the most important and iconic American actresses in history. As an actress, she is best known for playing the role of the reporter "Lois Lane" in the hit 1951 film Superman and the Mole Men. Besides her appearance in the 1951 Superman classic, Coates also managed to reprise her role in the first season of the memorable television series The Adventures of Superman.
As an actress, Coates isn't just known for her portrayal of "Lois Lane" in the Superman franchise. She also holds acting credits in a long list of television shows and films. In fact, she's made over 100 acting appearances since her acting debut back in 1948. Today, Coates is already 94 years of age, and it seems as she's permanently walked away from the limelight with her final acting appearance coming in the 2017 TV show The Forsaken Westerns.
Eric Clapton | 1945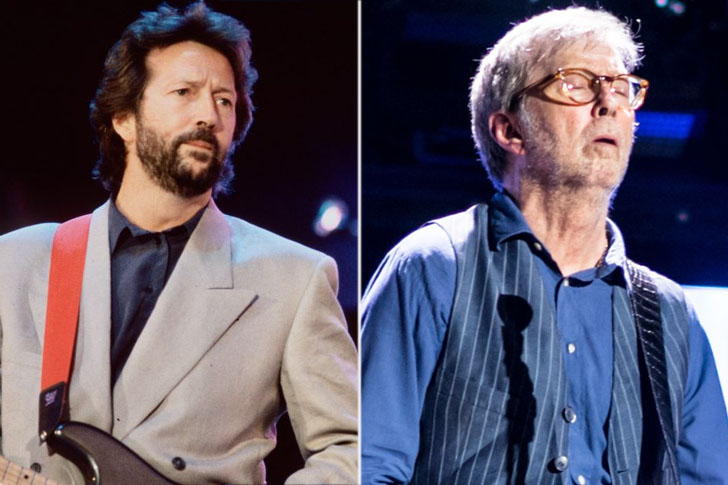 There's absolutely no question that Eric Clapton is one of the most successful musicians of all time. He is best known for his exceptional guitar skills, and interestingly, he's regarded as one of the most influential guitarists in history. He's been able to work on and release countless albums throughout his career, and he's sold over 280 million records worldwide. His resume also includes 18 Grammy Awards and a Brit Award for Outstanding Contribution to Music.
This legendary musician is already 74 years of age, and he continues to perform live shows. You could say that Clapton isn't going to retire anytime soon as he still continues to release new music. He certainly deserves credit for continuing to entertain his massive fanbase around the world. Without a doubt, it's incredibly inspiring to see this rock legend continue to explore his passion for music even at such an advanced age!
Daniel Day-Lewis | 1957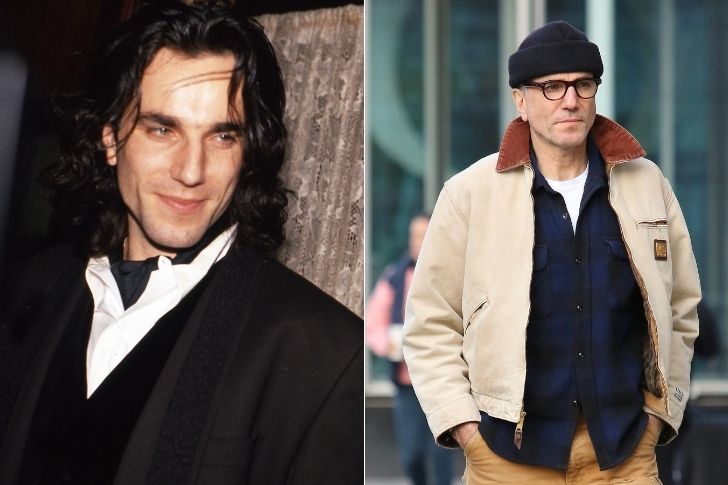 Daniel Day-Lewis is one of the biggest names we've ever heard in the history of entertainment. His performances and works of art were well-given credits and recognitions to – and may we just say that he deserved every bit of it. He is the only actor in history to have won three Best Actor Academy Awards and one of only three actors to win three Oscars.
In 2017, he made a project which changed his entire life, well, at least changed his perspective. After filming for a role, he decided right then and there to quit acting altogether. The actor admitted that he had no idea that it was the movie that was going to end his commitment to Hollywood. Currently, Day-Lewis enjoys quality time with his beautiful wife. The award-winning actor has been married to Rebecca Miller since 1996. Despite his retirement, he was included in the top 20 actors of all time back in 2020.
Peter Ostrum | 1957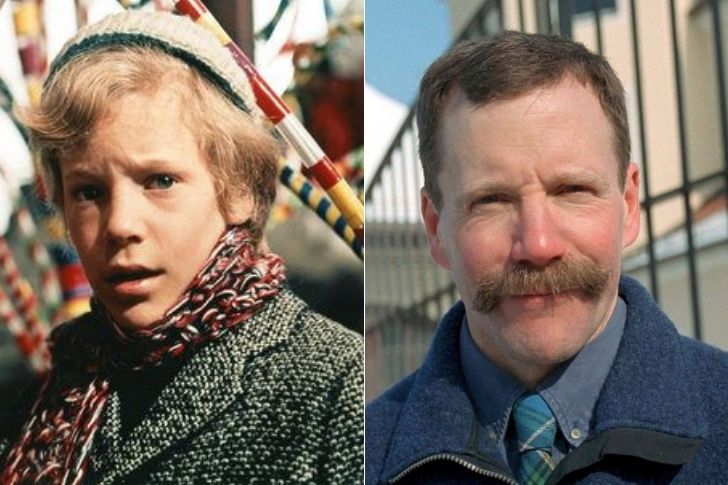 Peter Ostrum knows how to make good investments both in his profession and in his personal life. He made sure that his retirement days will be spent on valuable things and moments. The veterinarian and former child actor is now 63 years old. He was just 12 when he was chosen to portray a character in the famous film, Willy Wonka. He seemed to have fit the role properly, but unfortunately, there weren't many offers for Ostrum after that. He was offered a 3-part movie role, but it was never really known why he turned it down.
The actor disappeared from the entertainment industry after this role. He refused to call himself a child actor, and instead, he calls his past self as a child who acted. He was also already in love with the idea of being around horses and huge lands as a kid. Today, that's exactly what keeps him busy. He enjoys his advanced years with his wife and kids in a quiet wide land.
Rick Moranis | 1953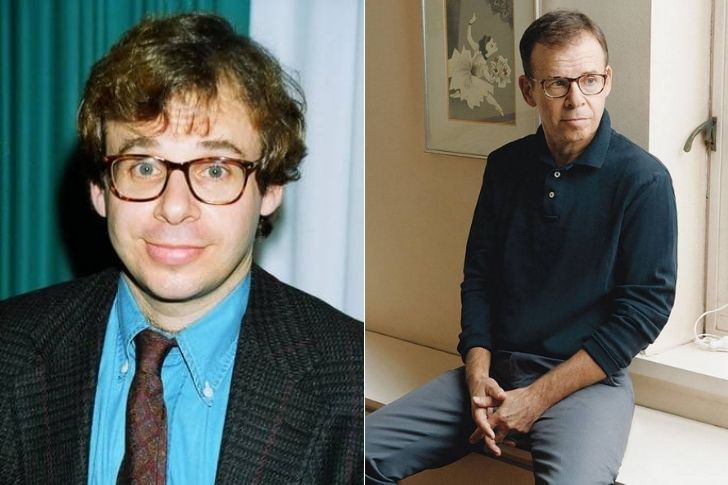 Rick Moranis knows when and when not to make investments in something anymore. When he left showbiz, he knew it was no longer his passion and it was no longer worthy of his time. Before he retired, the 68-year-old Canadian was an actor, comedian, musician, songwriter, and producer, who has appeared in a sketch comedy. He's appeared on more than 40 TV shows and films all throughout his acting career.
Today, he enjoys his life being a father of two. Unfortunately, an incident took place last year. It was all over the news that the actor was attacked and had severe injuries to his head, back, and hip – this was random and not targeted. The actor already wanted a more peaceful life, one that is far away from the spotlight, and just to have quality time with his family or himself. We hope that this doesn't affect him and his family for long and that they have recovered from the incident.
Anita Baker | 1958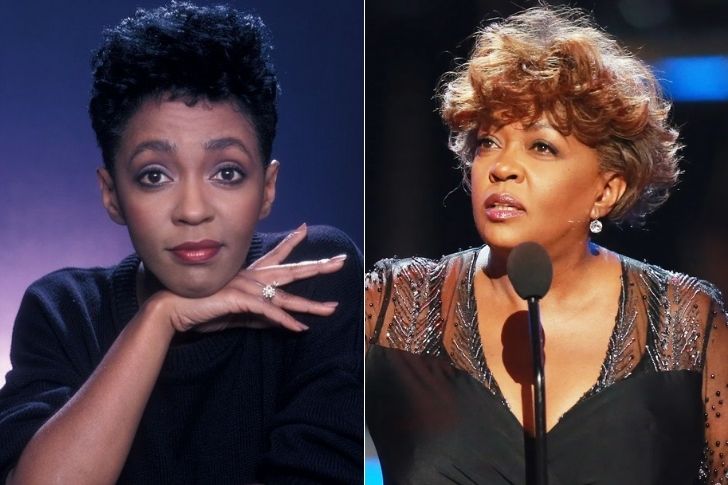 Anita Baker deserves all of the credits, accolades, nominations, and awards she's gotten all throughout her career. She has provided us with some of the most memorable performances of all time. In the 1980s, during the height of the quiet storm period of contemporary R&B, Baker was considered as one of the most popular singers of soulful romantic ballads.
At the age of 63, she is a joyful mother of two. She currently lives in Grosse Pointe Park, Michigan, and was said to be enjoying her time away from the public eye a little too much, if not for a tiny setback. Just this year, the iconic singer is facing somewhat of a Taylor Swift-like case with regards to the copyright of her songs. She publicly announced to her fans and to the entire world to stop any streaming or listening to her music. Her fight isn't over yet and she assures everyone she will win every right to all of her songs.
Tony Danza | 1951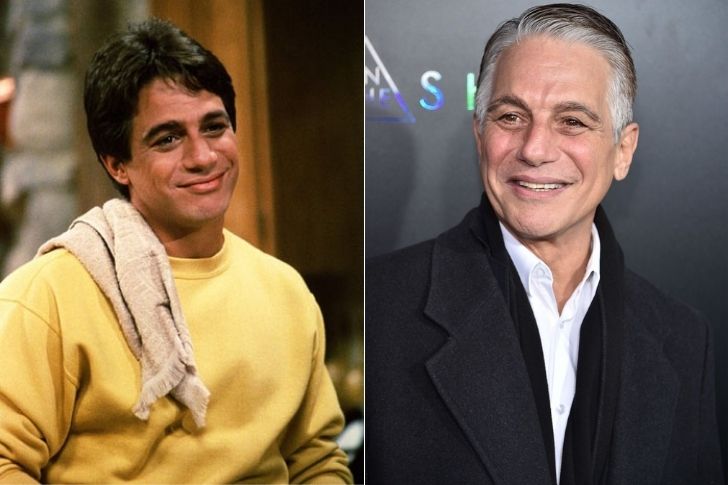 Tony Danza is an icon. He seems to handle all the fields of his life well, especially his finances. He doesn't appear to be having any problems with his debts or cash loans. As expected from a former actor, TV personality, tap dancer, and boxer. He was also once a part of the iconic show Who's the Boss? In fact, he was nominated for his performance on the hit show.
Danza has one more hidden talent for which people give and show him appreciation for. He is a teacher and he is good at it. The 70-year-old veteran actor also had many books published under his name. One of his books, which was released in 2010, was based on his personal life as a teacher. In 2018, he returned to acting to become a part of a Netflix series, but after that, he no longer considers acting as a priority.
Agnetha Fältskog | 1950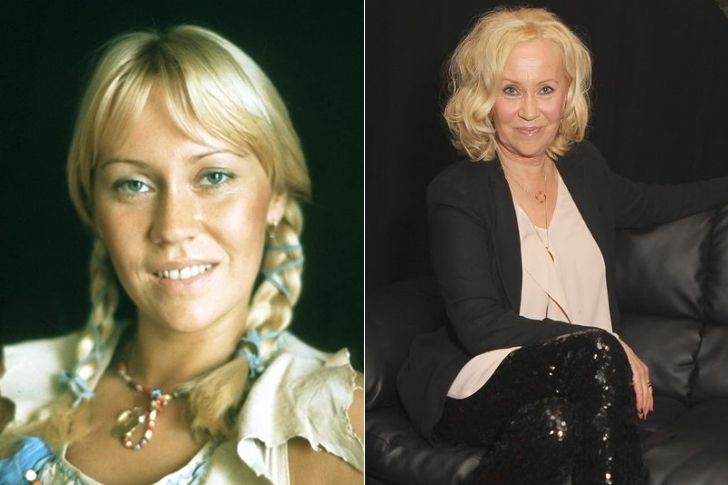 Agnetha Fältskog is the legendary lead vocal from the hit European group ABBA. She has to be given more credits not just for her incredible voice, but for her genius songwriting process as well. The band's massive popularity ran for decades, and until now, their songs are timeless. She eventually left the band and became a solo artist. Her solo career also reached its peak but it wasn't long before she filed for retirement.
She had two kids with fellow ABBA and former husband Bjorn Ulvaeus. Aside from acting, she and her three best friends used to own the biggest oil company in their hometown. Not so long ago, she was interviewed at her own ranch and she admitted that none of her grandkids know who she is or how famous she really was. She would love it if they can find out on their own when they're already grownups. They would if they watched the premiere of the hit movie Mamma Mia, where the four members of the iconic Swedish band reunited.
David Caruso | 1956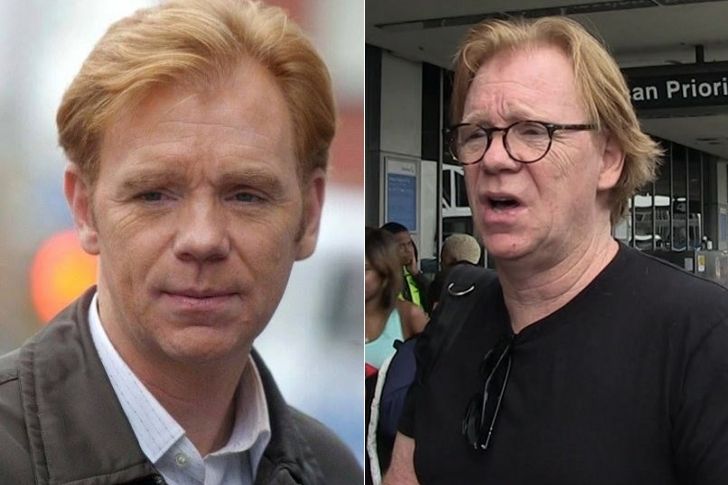 David Caruso is a retired American actor whose career spans from 1975 to 2012. He was best known for his characters in NYPD Blue and CSI: Miami. In 2012, Caruso stopped appearing on TV and was reported to have left the spotlight right after the end of the long-running TV series, CSI: Miami. Since then, nothing was heard about him or whether he will be coming back to play a role again. He first gained the public's attention when he got a role in the 1982 film An Officer and a Gentleman.
After playing several supporting roles in movies and TV shows, Caruso, to his credit, finally got his chance to shine when he got the lead role in the NYPD Blue in 1994 as Detective John Kelley. During the first season of the said show, Caruso won Golden Globes best actor for television drama. Despite gaining praise for his work on the said series, Caruso decided to leave the show to pursue a film career. Caruso went back to TV and starred in CSI: Miami for ten seasons.
Elton John | 1947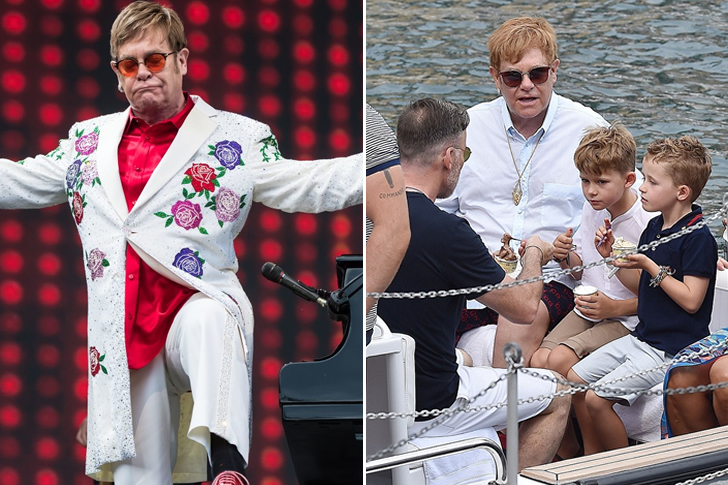 Sir Elton John is a British music icon and a multi-award-winning musician who is generally known for his compositions and eccentric costumes. He is the man behind Candle in the Wind, Your Song, Rocketman, and Tiny Dancer. After reigning in the music scene for over six decades, Elton John announced in 2018 his intention to retire. Elton mentioned that he wanted to focus and spend time with his family, especially now that he has two sons under his insurance.
In 2019, Elton John's biopic, Rocketman, was released in cinemas, and the film detailed his early life. Although Elton announced his retirement from touring, he assured that he won't stop making music. For the Rocketman movie soundtrack, Elton wrote and performed (I'm Gonna) Love Me Again, where he won an Academy Award for best original song. Today, Elton continues to work on his AIDS foundation, which he established in 1992.
Jack Nicholson | 1937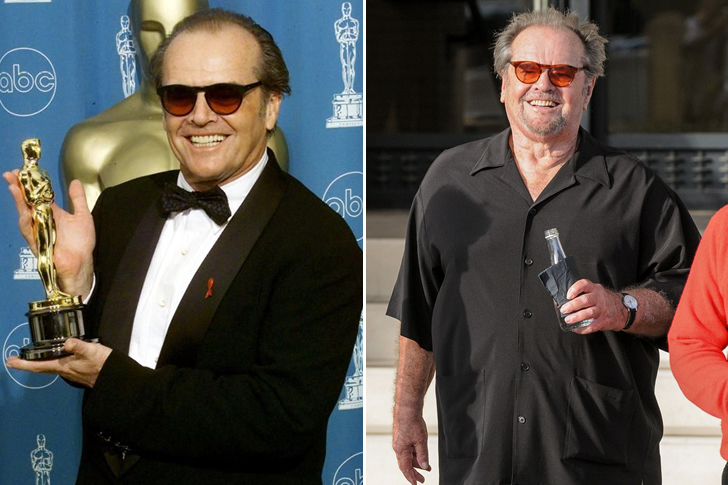 Jack Nicholson has served the entertainment industry for almost six decades. Jack received several credits and recognitions, including two Academy Awards for best actor, and six Golden Globes. In 1994, Jack was awarded the Lifetime Achievement Award by the American Film Institute at the age of 57 and became the youngest recipient of the said award. As such, Jack Nicholson was said to be among the most brilliant actors in the history of Hollywood. He is best known for his performance in the films One Flew Over the Cuckoo's Nest, Terms of Endearment, A Few Good Men, and Something's Gotta Give.
In 2010, Jack Nicholson started taking things slow. His absence in film and total disappearance from the public led to speculation that he's now retired. Many thought that he exited the spotlight due to diminishing health. His grandson, Duke, quickly dismissed the issue, saying that his father was in good health and was resting at home, spending time with his family. Duke further explained that Jack left the industry since he felt he had nothing else to prove.
Joe Pesci | 1943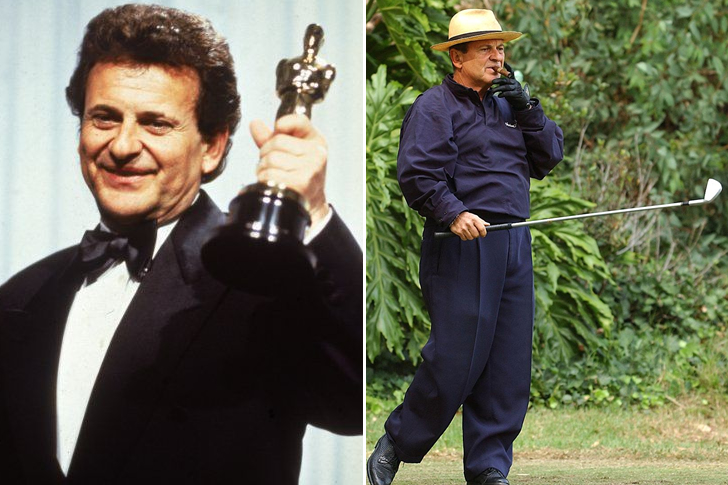 Joe Pesci, the actor known for films such as Once Upon a Time in America, Goodfellas, and Lethal Weapon, announced his retirement to focus on his music career. Apparently, he went back to the silver screen in 2006 and has made three films since then, including the award-winning 2019 film, The Irishman. Joe Pesci is an actor and musician best known for his work with Robert De Niro and director, Martin Scorsese.
Although he is known for being tough and rough in films, Joe also has a funny side, which he showcased in films such as Home Alone 1 and 2, Lethal Weapon, and My Cousin Vinny. When Joe had enough of performing in movies, he turned to his other passion — music. Joe has keen talent as a jazz musician and he reportedly played guitar in several lounge bars back in the 1960s. As such, Joe released three albums, including his 2019 album, Pesci… Still Singing. If not working, Joe is probably playing golf or spending time in his New Jersey mansion that he secured through home insurance.
Joni Mitchell | 1943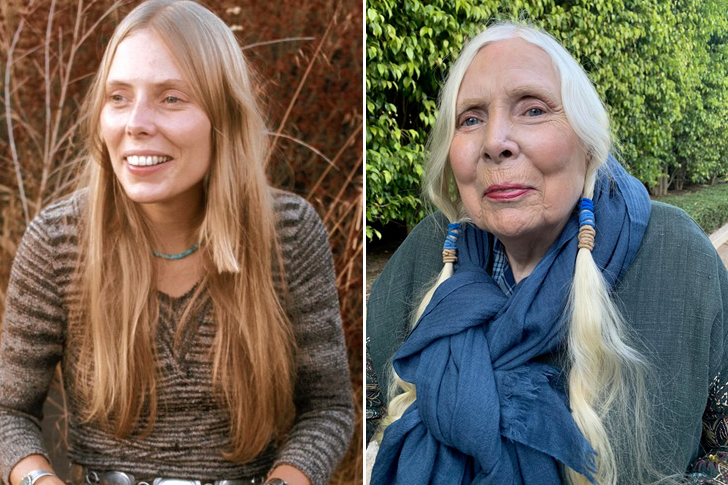 Joni Mitchell might not be a popular name in mainstream Hollywood today, but her body of works serves as an influence to many musicians. Joni Mitchell is the Canadian singer-songwriter who popularized the songs Big Yellow Taxi, Help Me, and Free Man in Paris. Her music themes were not just love songs but were also mostly about life struggles and womanhood.
Joni was also known for going from one genre to another. She was capable of doing jazz, rock, pop, and even folk songs. As such, Joni received several credits during her peak and was inducted into several halls of fame. As Joni Mitchell retired from performing, a recent health scare put her in the news again. In 2015, Joni had a brain aneurysm that affected her walking and talking abilities. Currently, Joni is in rehabilitation to bring her former strength back.
Linda Ronstadt | 1946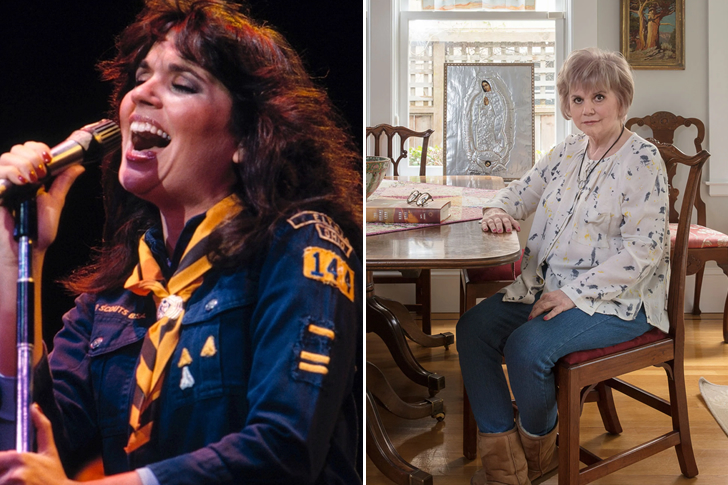 In 2011, Lisa Ronstadt concluded her singing career when she publicly admitted to having a health condition that affected her singing voice. Fans were sad to hear the news. Although she retired from performing, Linda continued to appear in public to talk about her career journey. Linda Ronstadt is a multi-award-winning singer who performed in several music genres. From country to Latin, to operetta, Linda has successfully crossed genres and earned herself her spot in several halls of fame lists.
Linda is also known for her collaborations with other artists, particularly with Doly Parton and Emmylou Harris. She was the voice behind the classic hit song Don't Know Much, Blue Bayou, and Somewhere Out There. In 2006, Linda released her last and final album, Adieu False Heart, for which she received credit despite her struggling singing voice due to progressive supranuclear palsy.
Michael Schoeffling | 1960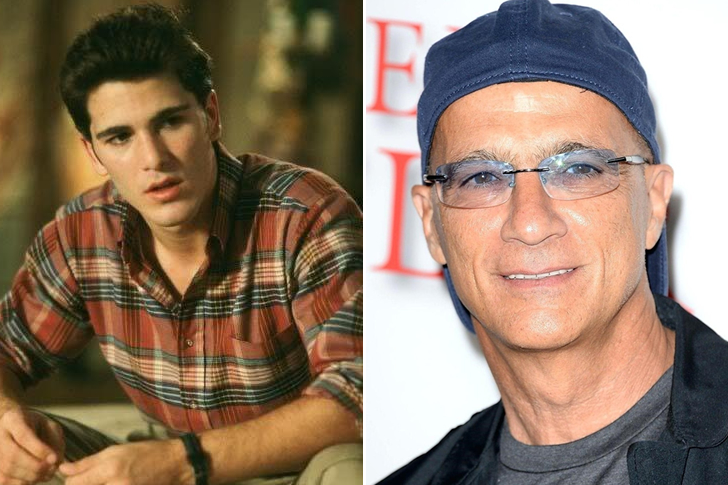 Sixteen Candles star, Michael Schoeffling, hasn't appeared in a major role since 1991. He had a good run, however, and among the roles he's most famous for is the one opposite Molly Ringwald in the film Sixteen Candles — this made him a huge teen heartthrob in the 80s. Over the course of his 7 years in Hollywood, Schoeffling was able to star in films like Wild Hearts Can't Be Broken, Vision Quest, Mermaids, and Sixteen Candles, where he co-starred with Molly Ringwald.
What led him to retire from acting? Since the roles that were coming his way had been minimal, he had to look for other work to support his wife and kid. He found more lucrative work in carpentry. The actor turned his talents to woodwork, which was a hit. It seems that he had a few good ideas on where to put his investments during his time under the limelight.
Paul Simon | 1941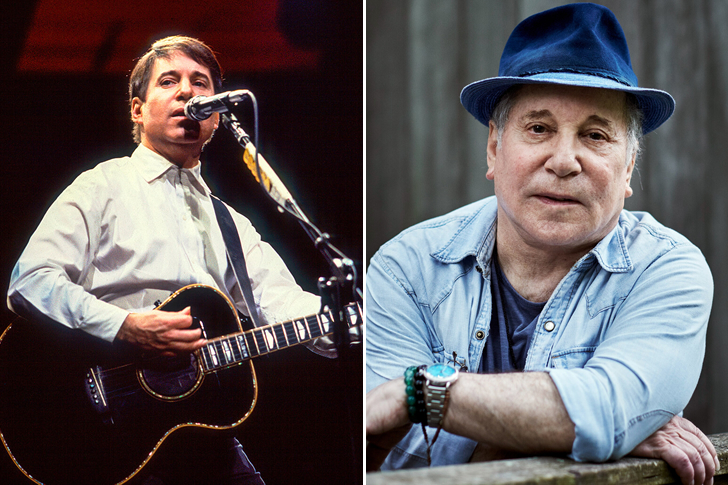 Paul Simon rose to stardom as one half of the power duo, Simon and Garfunkel. They are best known for songs like Mrs. Robinson, Bridge Over Troubled Waters, and Parsley, Sage, Rosemary, and Thyme. He also had a solo career which may have caused some friction between Simon and Garfunkel when they were starting out. Though the duo's relationship could have been best described as on again and off again, they did go on tours playing hit songs.
Simon announced his retirement in 2018 and did one final musical tour to bid his fans farewell. His career was certainly one for the books, especially because of his decades-long spat with his music partner. To his credit, Simon was the one who had been writing songs for his band. Perhaps the two would have stayed together had they been able to settle their differences. The latest news about the singer is that he is going on another tour, so it seems that he is coming out of retirement real soon.
Robert Redford | 1936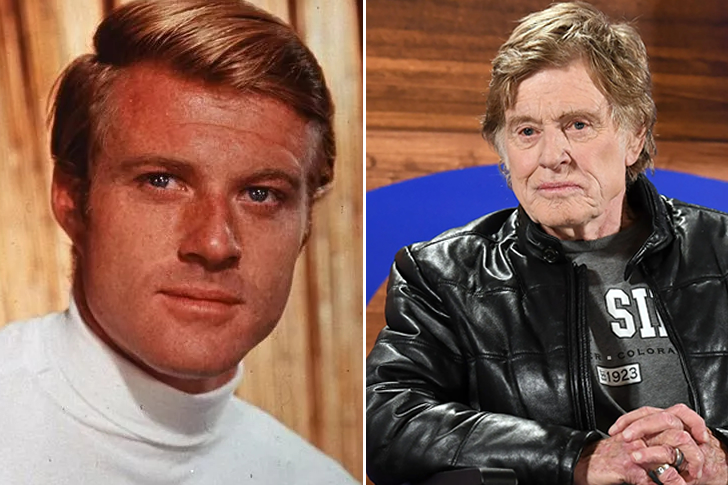 Who hasn't heard about the iconic Robert Redford these days? He became a household name when he appeared in the film Butch Cassidy and the Sundance Kid. The actor started out in theater and later took on small roles on TV. Among the shows that he was involved with include Maverick, Perry Mason, Alfred Hitchcock Presents, and The Twilight Zone. It was in the 70s when his career really took off. He also worked as a director and later founded the Sundance Film Festival.
At the age of 82, the versatile actor, director, and scriptwriter began his transition into retired life. After decades of work, it seems that Redford is looking forward to enjoying his retirement, away from the limelight. His investments in the Sundance Film Festival have certainly made a mark in budding directors, including in his grandson, who seems to be following his grandfather's and his father's footsteps.
Sidney Poitier | 1927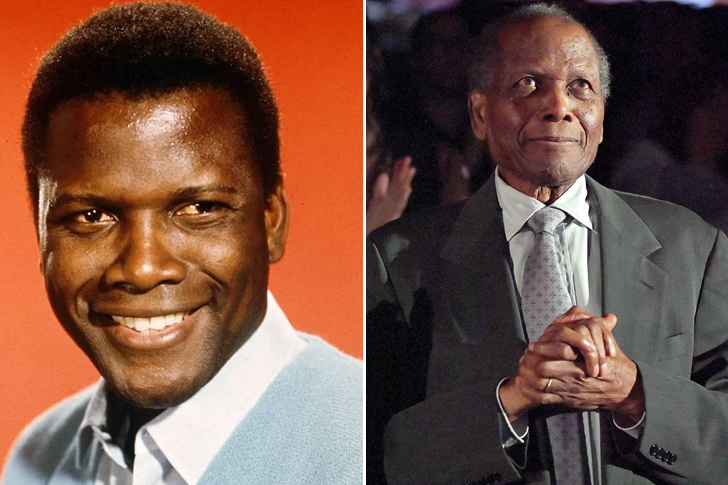 As the first-ever person of color to receive an Oscar for Best Actor for his performance in the Lilies of the Field, Sidney Poitier has, to his credit, become one of the most revered icons of Hollywood. Though there were others in the industry, none came close to the presence that Poitier conveyed on screen, especially with his soft but attention-grabbing voice. He did open doors back for others actors of color, but most directors preferred to work with him rather than someone else.
Poitier had a stellar career in Hollywood. He delivered strong performances for all the roles that he took on so it is not surprising that he became a recipient of numerous awards. Though the actor has long since retired from the limelight, he will always be remembered for his contributions to Hollywood.
Tina Turner | 1939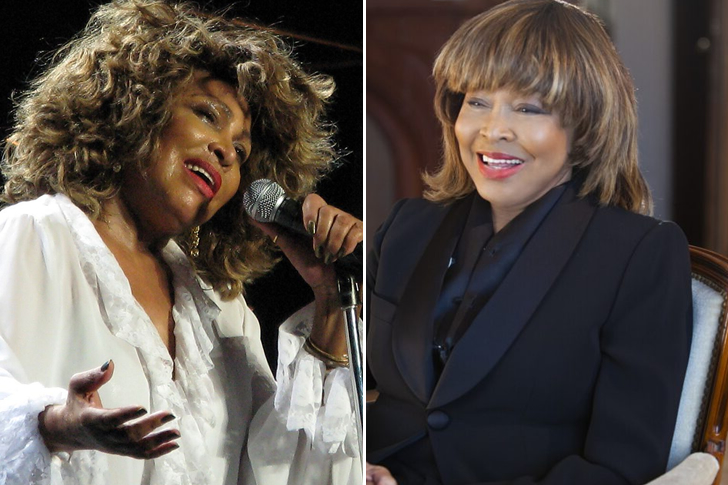 Tina Turner will go down in history as one of the best performers in the music industry. She has started her career in Ike and Tina, but showed the world what she could fly solo. Turner had churned out album after album, coming out with popular songs such as Simply the Best, as well as the theme song for the film, Goldeneye, to name a few. She went on tours and had plays inspired by her life show in various theaters as well.
After fifty years in the limelight, Turner made one final show then retired from making music. This does not mean that she has been idle with her time because she also wrote a book about her experiences in life as well as about her Buddhist faith. Currently, Turner is enjoying the fruits of her labor with her husband and children. With her net worth, she doesn't have to worry about applying for a mortgage loan.
Magic Johnson | 1959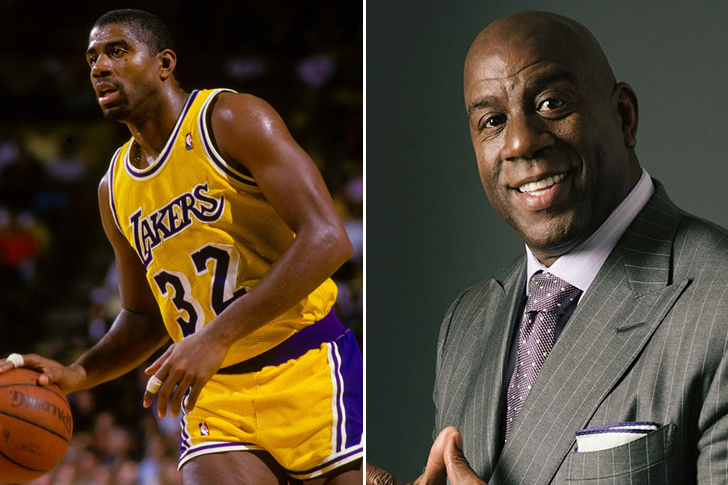 Magic Johnson is one of the legends of the NBA, and rightfully so. For starters, he was one of the players who took the Los Angeles Lakers to five NBA championships as well as nine appearances in the NBA Finals. With his height of 6 foot 9, he wasn't the usual point guard and could take on any role on the floor. Though he had a stellar career in basketball, it was cut short when he was diagnosed with HIV.
Did this stop him from achieving success? Of course not! He used the investment money he made from his NBA career to launch Magic Johnson Enterprises, which is currently valued at $1 billion. Today, he is still keeping himself fit by sticking to a workout routine. He is still a huge advocate of HIV awareness and often shares his experience with the disease.
PHILIP BAKER HALL | 1931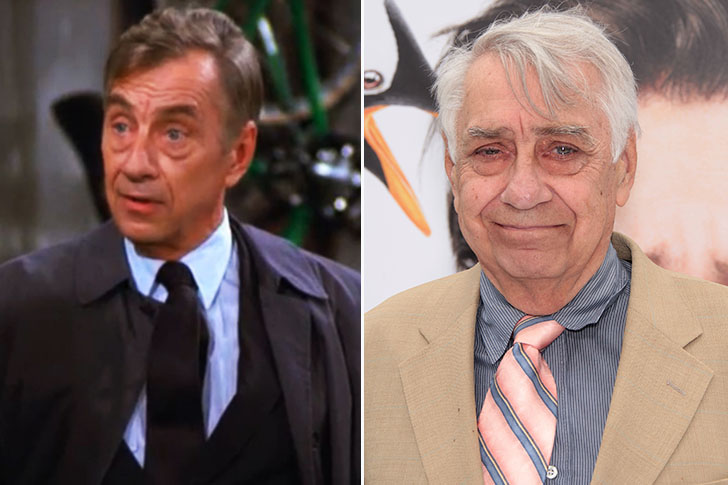 Philip Baker Hall is a prolific character actor who starred in leading roles in films like Secret Honor, Duck, and Hard Eight. Other movies he portrayed in supporting roles are Boogie Nights, Say Anything…, and The Truman Show. After earning his college degree, Hall served as an Army translator and a high school English teacher. He subsequently worked for Broadway and Off-Broadway productions in New York.
After his movie debut in Cowards, the actor joined the Los Angeles Theatre Center and starred in television shows such as Good Times, M*A*S*H, and Man from Atlantis. He was a sought-after supporting actor back in the day and had over 200 guest roles throughout his career. As of the moment, Hall continues to grace the big and small screens. Well, isn't it amazing for a 90-year-old to keep pursuing his passion for acting?
WALLACE SHAWN | 1943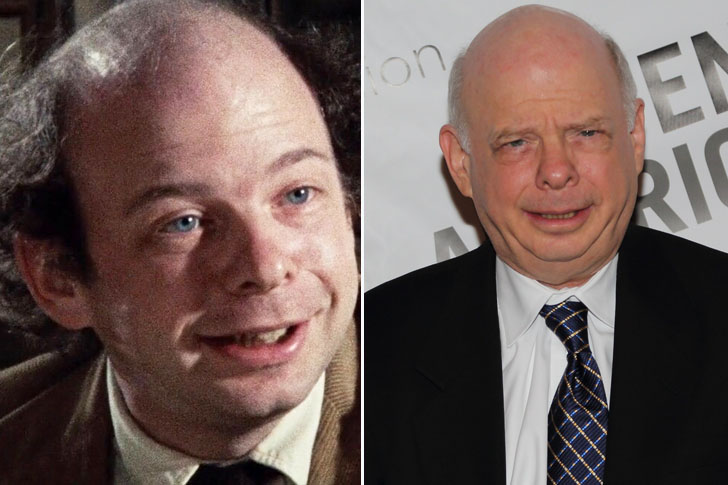 Actor and playwright Wallace Shawn portrayed memorable roles, including Vizzini in The Princess Bride and Mr. James Hall in Clueless. He also provided the voice of the character Rex in the movie franchise Toy Story from 1995 until 2019. As for his television work, Shawn appeared in The Cosby Show, Gossip Girl, and Young Sheldon.
Shawn's investments as a playwright can be seen in the Obie Award-winning 1985 play, Aunt Dan. Moreover, the publishing company Haymarket Books produced his books Essays and Night Thoughts. Now 78 years old, Shawn is nowhere near retirement from the show business yet. In fact, he recently voiced Mr. Mustela in the 2021 animated film The Addams Family 2. He also reprised his role in the standalone sequel of Gossip Girl. The actor has never married, but he is in a long-term relationship with writer and actress Deborah Eisenberg.
 JOHN CLEESE | 1939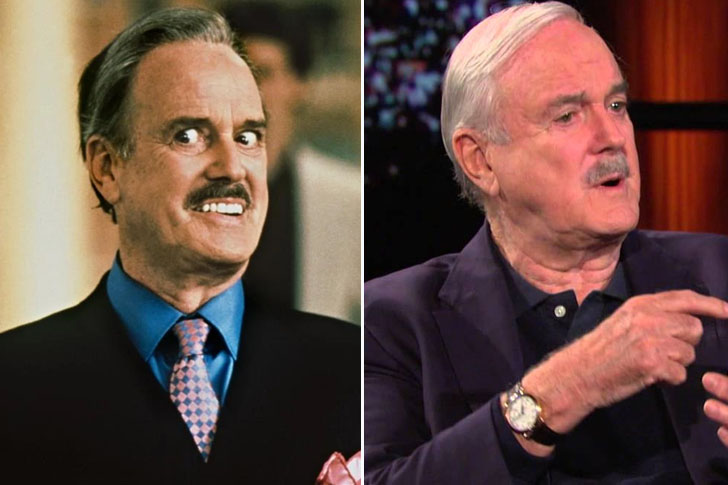 John Cleese rose to fame in the '60s, achieving success as a performer and scriptwriter on The Frost Report. He then co-founded the comedy troupe Monty Python, which is credited for the show Monty Python's Flying Circus. Along with his co-stars Eric Idle, Terry Gilliam, Michael Palin, Graham Chapman, and Terry Jones, Cleese appeared in several Monty Python movies, which aired in the '70s and '80s.
For co-writing and acting in the sitcom Fawlty Towers with his former wife Connie Booth, the actor received the BAFTA for Best Entertainment Performance in 1980. He has also appeared in other popular movies, including Mary Shelley's Frankenstein, Silverado, two Harry Potter films, and two James Bond films. Nowadays, Cleese continues to appear on the silver screen and has an upcoming movie titled The Martini Shot, for which he will star as Dr. Auyeung.
MAX BAER JR. | 1937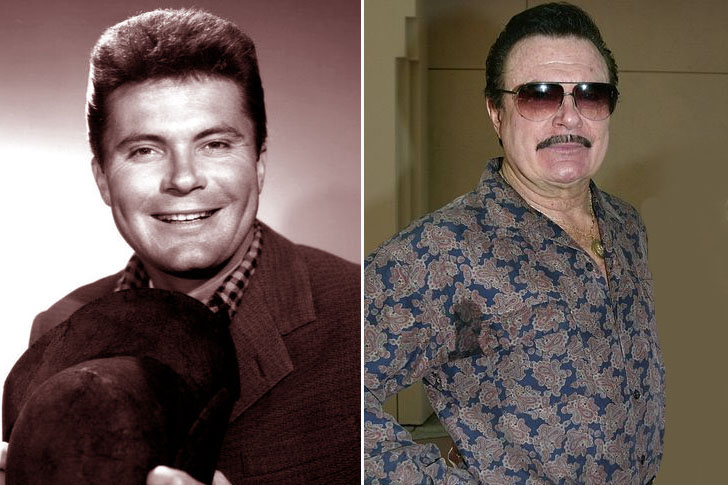 American actor and director Max Baer Jr. may have earned a degree in business administration, but he pursued his dream of entering show business. He began acting professionally in the 1960s, appearing on television programs such as Surfside 6, Hawaiian Eye, Maverick, and The Roaring 20s. The actor's career took off a few years later when he portrayed Jethro Bodine in The Beverly Hillbillies.
After the show ended, Baer Jr. concentrated on feature motion pictures, working behind the camera by producing, writing, and directing films. Some of his works include the '70s drama series Macon County Line and The Wild McCullochs. In recent years, Baer Jr. attempted to launch a Beverly Hillbillies-themed hotel and casino in Carson City, Nevada but was unsuccessful because of building code conflicts. Just in case you haven't noticed, he's the son of boxing champion Max Baer Sr.
JOYCE RANDOLPH | 1924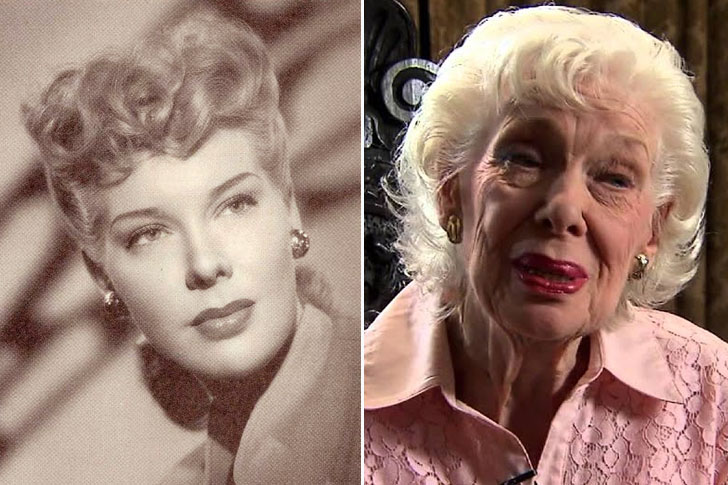 Joyce Randolph is credited for playing Trixie Norton in the 1950s sitcom The Honeymooners. She began her acting career as a teenager with the Wayne University Workshop. After finishing high school, Randolph worked in retail sales for Saks Fifth Avenue in Detroit. She then auditioned for Stage Door when they played in Detroit, got a part, and successfully performed for the rest of the tour. The actress later moved to New York in the early '40s to pursue a stage and television career.
For her work on Broadway, Randolph starred in Ladies Night in a Turkish Bath. She became so identified with her character in the play that she seldom found other roles. She instead performed in commercials, summer stock musicals, and guest appearances on TV shows. The actress is now 97 years old and has retired from the entertainment scene since the year 2000.
PAM GRIER | 1949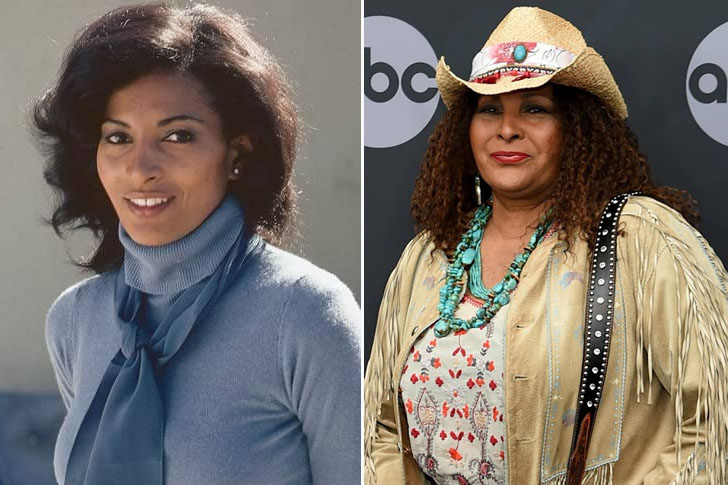 Filmmaker Quentin Tarantino best describes Pam Grier as the movie industry's first female action star after she achieved fame for starring in a string of 1970s action films. Her award nominations include an Emmy Award, a Saturn Award, and a Screen Actors Guild Award, among many others.
Grier landed prominence with her titular roles in the '70s films Coffy and Foxy Brown. Her other major hits during this period included The Big Bird Cage and Friday Foster. On television, the actress played Eleanor Winthrop in the comedy-drama series Linc's, which aired from 1998 until 2000. Not long after, she won the part of Asst. US Attorney Claudia Williams in Law & Order: Special Victims Unit. Grier also landed a role as the main cast member in the sitcom Bless This Mess in 2019. Well, there's no stopping the 72-year-old actress from mastering her craft!
JUNE LOCKHART | 1925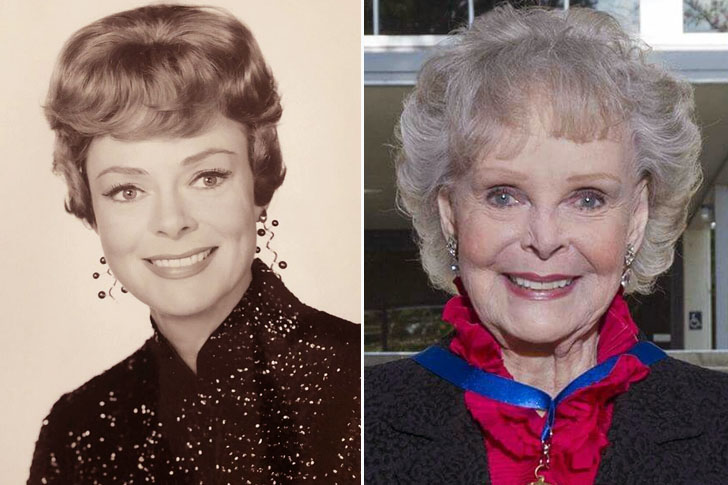 June Lockhart grew up in a family of entertainers. Both of her parents were prolific actors, and her first acting gig was in the 1938 movie adaptation of A Christmas Carol, where she worked alongside her parents. The young Lockhart then appeared in a string of projects on stage and on screen, including the films, Meet Me in St. Louise and Son of Lassie. She also appeared on hit television shows, such as Magnum P.I., Roseanne, and Grey's Anatomy.
For her appearance in For Love or Money, Lockhart garnered a Tony Award. She also earned two stars on the Hollywood Walk of Fame, one for television and one for motion pictures. The actress may be 96 years old now, but she's still busy making investments in the entertainment industry. In fact, she plays June in the 2021 Netflix series Lost in Space.
TINA LOUISE | 1934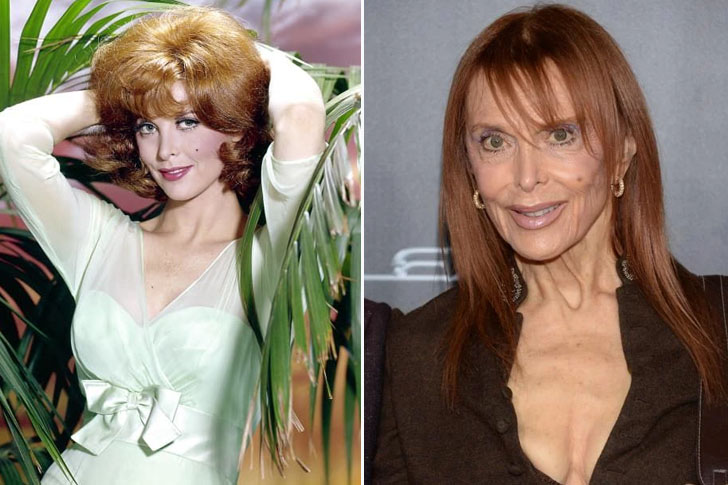 Tina Louise is most widely recognized for her role in Gilligan's Island, portraying the fiery redhead Ginger Grant. She also worked as a model, gracing several magazine covers. Louise first earned her acting role at the tender age of 2 after being spotted in an advertisement for her father's candy store. She then began studying acting, dancing, and singing at age 17, studying under the one and only Sanford Meisner at the Neighborhood Playhouse.
The actress's professional debut came in 1952 in the Bette Davis musical Two's Company. She subsequently made appearances in several Broadway productions and then moved to the big screen, starring in God's Little Acre. Louise is also known for turning down opportunities to reprise her roles for screen adaptations of some of her Broadway performances, which cost her acting credits. Nonetheless, she remains active in the film industry today.
CHRISTOPHER LLOYD | 1938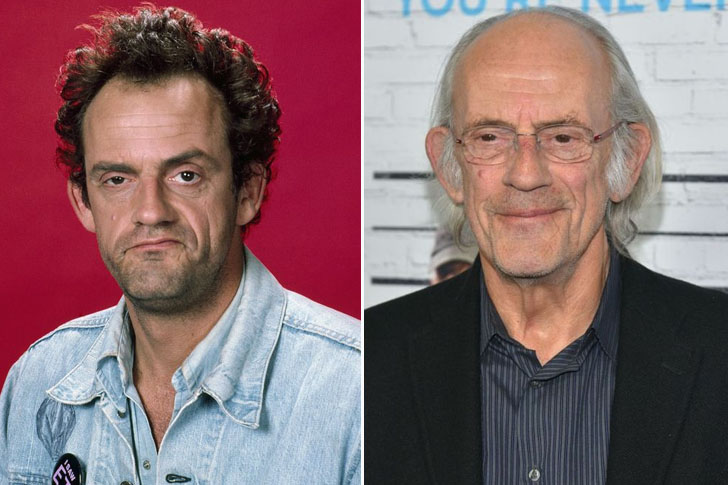 Christopher Lloyd became a household name for his role as Emmett "Doc" Brown in the mega-hit film trilogy, Back to the Future. His most notable television credit is as Jim Ignatowski on the '80s television series Taxi. Aside from appearing on screen, Lloyd has also done voiceover work for animation series and films, usually cast as villains because of his distinctive voice.
Kicking off the '90s, the actor continued to bag roles in movies and television, starring in the comedy Why Me? and The Addams Family. Among Lloyd's other work during that decade are Twenty Bucks and Baby Geniuses. The actor continued to receive roles in the 2000s, and recently, he got the part of Buford for the upcoming movie Tankhouse. Lloyd also garnered a number of acting awards, including two Primetime Emmy Awards for his work in Taxi and Road to Avonlea.
TONY LITTLE | 1956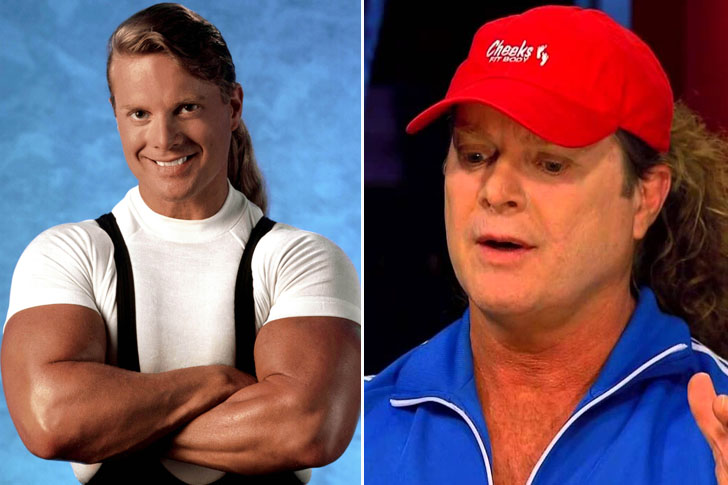 Fitness personality Tony Little credits himself as "America's Personal Trainer." He is recognized for his long blonde ponytail, enthusiastic personality, and popular catchphrases, such as "Always believe in yourself," "You can do it," and "It's technique!" Over the span of his career, the fitness mogul's infomercials have generated over $4 billion in revenue worldwide. At his peak, he was doing an estimated 6,000 hours of television per year.
To date, Little has sold more than 50 million copies of his exercise videotapes. He continues to appear in television commercials nowadays, including in the ad campaign for Miller Lite beer. One of his infomercials was even featured in the 2014 comedy horror film Jennifer's Body. Since 2009, Little has been married to his fellow fitness enthusiast, Melissa Hall. The pair have been blessed with twin boys, Cody and Chase.
FABIO LANZONI | 1959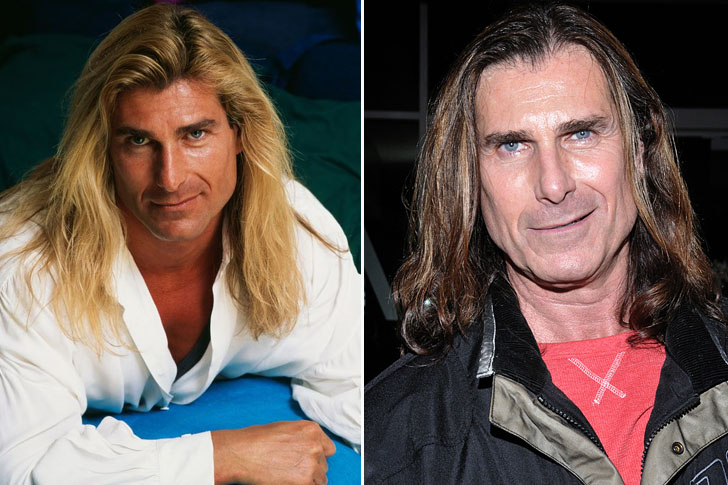 Fabio Lanzoni became popular in the '80s and '90s, thanks to his prolific modeling career. The man's image was plastered on the cover of numerous romance novels at the time. The model has also appeared in television commercials, written several books, and acted in various sitcoms and daytime soap operas. Known mononymously as Fabio, the Italian-American actor is also noted for a wide-ranging career, including being a spokesman for a few brands and organizations. One of his most famous ads to date is for Nationwide Insurance and I Can't Believe It's Not Butter!
Lanzoni also ventured into business and launched a clothing line at Walmart. Prior to his clothing line, he created a workout video titled Fabio Fitness and wrote a fitness book. He also founded Healthy Planet Vitamins, a company that sold glutamine, whey protein, and colostrum products. In 2021, the 62-year-old model announced his retirement, saying he hopes to marry and have children.
BOLO YEUNG | 1946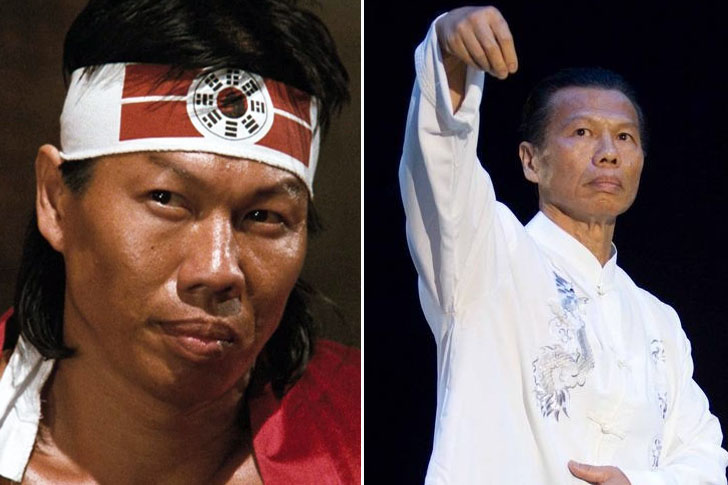 Bolo Yeung has been a mainstay in Hong Kong's movie industry. He started his martial arts training at the tender age of 10 and later studied under many kung fu masters. Since then, he has developed a keen interest in bodybuilding. Yeung went on to become "Mr. Hong Kong bodybuilding champion" and held that title for ten years. He later met actor Bruce Lee when they filmed a commercial together. The two easily became close friends to the point that Lee invited Yeung to star in Enter the Dragon.
As years went by, Yeung also became friends with fellow action star Jean-Claude Van Damme while filming Bloodsport. They collaborated on a few movies, and from there, the Chinese actor has played many villains and earned over a hundred acting credits. Not much is known about Yeung nowadays, but his latest appearance is in the 2017 movie Diamond Cartel.
GLADYS KNIGHT | 1944
Gladys Knight is a singer and songwriter who made her solo music debut at the tender age of 4, performing at a church in Atlanta, Georgia. At eight years old, she began singing with her siblings in a group they called The Pips. The musical group went on to open for R&B greats such as Sam Cooke and Jackie Wilson and enjoyed a career under Motown records before shifting to Buddah Records in the early '70s, where they successfully transitioned to pop music.
During the late '80s, Knight launched a solo career and recorded the title song for the Bond movie License to Kill, along with guest stars Patti Labelle and Dionne Warwick. She has made investments in several albums as a solo artist, including Good Woman, which reached the Billboard album charts. Knight now directs a church choir called Saints Unified Voices.
JAMIE FARR | 1934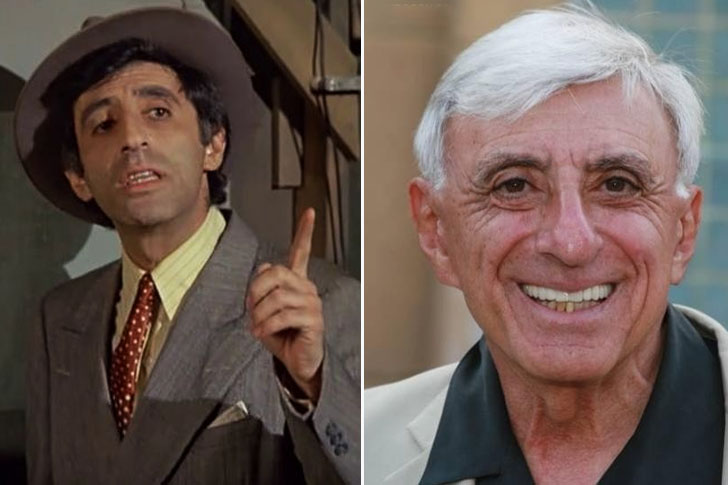 Born in Toledo, Ohio, Jamie Farr began acting in elementary school. He joined and won a local talent contest while in fifth grade and went on to perform at the renowned Pasadena Playhouse as a young adult. While working there, a talent scout from MGM spotted him on stage and offered him a screen test. Of course, he passed the audition and started his professional on-camera career right away in Blackboard Jungle.
Farr subsequently appeared in minor roles in a few more movies before joining the army. After he returned to the country, he started acting again and portrayed supporting roles in various film and television projects, including The Dick Van Dyke Show. He became a household name when he earned an acting credit as Corporal Klinger on M*A*S*H. At age 87, Farr currently hosts a radio show called Travelin' Farr.
LEONARD WHITING | 1950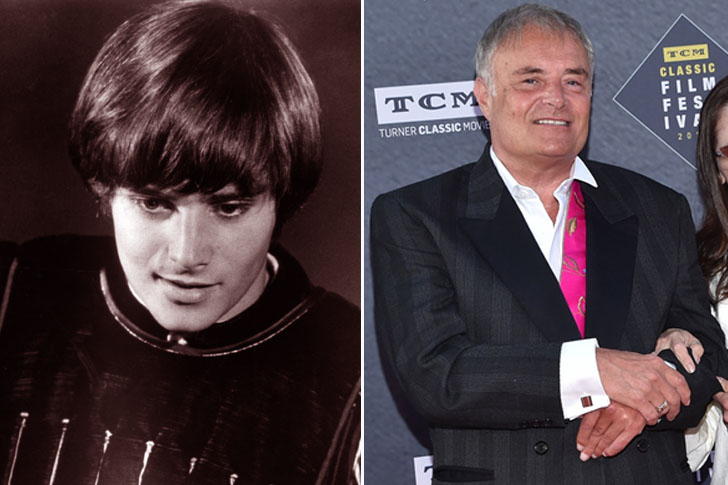 British actor and singer Leonard Whiting rose to popularity for playing Romeo in the 1968 movie version of Romeo and Juliet, a role that garnered him a New Star of the Year Award for Golden Globes. Whiting's early love of performing was encouraged at his local school and church, where he and his sister acted in nativity plays. He has also earned some credits as a child singer, joining the Butlin's Talent Contest and winning second place.
While performing at a wedding at age 12, Whiting was spotted by a theatrical agent, who suggested he audition for Lionel Bart's Oliver! Throughout his career, the actor starred in a few films, performed lead vocals, and narrated the introduction of several musicals. He recently reunited with Olivia Hussey for a 2015 movie, which was their first work together in 46 years since Romeo and Juliet.
BATISTA | 1969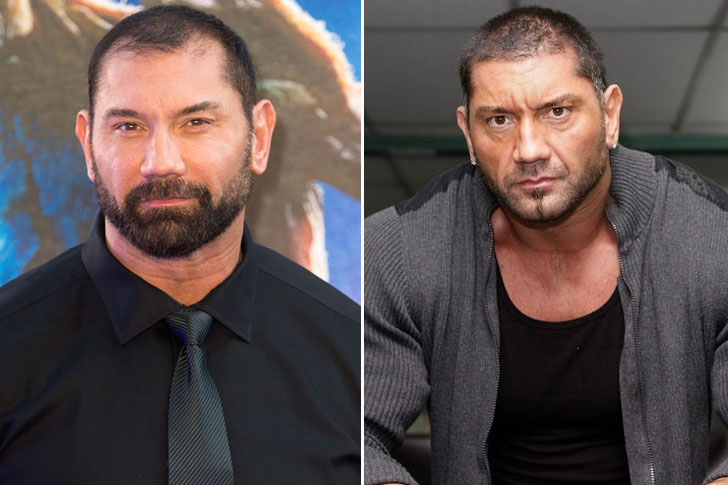 Dave Bautista, who also goes by Batista, is an actor and professional mixed martial artist who had his start in professional wrestling. His career has won him many fans in the world of movies and professional fighting. Before getting into wrestling, Batista worked as a lifeguard and bodybuilder. He learned his trade at a wrestling school named Wild Samoan Training Center in 1999. Although he went into professional fighting soon after, he continued making investments in learning Eskrima, Muay Thai, and Jiu-Jitsu.
Batista signed with WWF in 2000, starting off in Ohio Valley Wrestling. At the time, he was using the stage name "Leviathan." However, it wasn't until 2002 that he starred in a televised WWE event. At this point, he changed his pseudonym to "Deacon Batista." Since 2006, he ventured into the acting scene, portraying the notable Drax the Destroyer in the Marvel movie franchise.
EMIL MINTY | 1972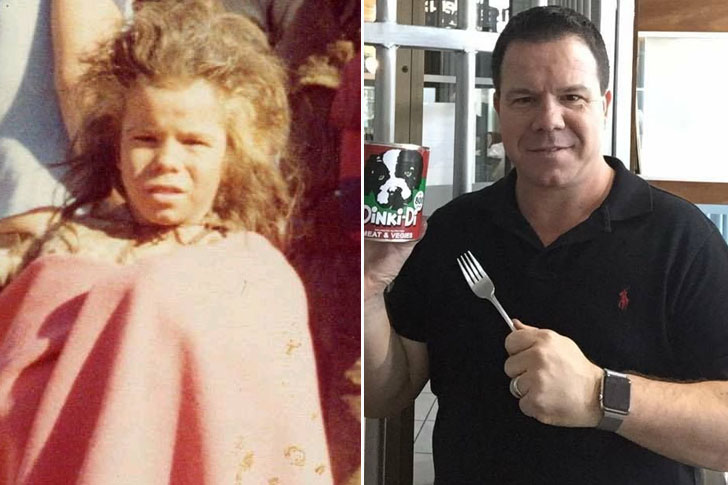 Former child actor Emil Minty is well known for portraying The Feral Kid in the early '80's film Mad Max 2: The Road Warrior, which starred the then-up-and-coming actor Mel Gibson. To those who have seen the movie, you may remember that he had no lines, yet he was still propelled into international stardom. After Mad Max 2, the actor won minor parts as Toby in Fluteman and Andy Marlow in The Winds of Jarrah.
In 1990, he starred in a few episodes of A Country Practice. He also did a few commercials around that time. However, Minty withdrew from show business to finish school and earn a degree. He became a jeweler as an adult and worked at Chris Lewis Jewellers in Australia's Gladesville since the early '90s. While we can't find details whether he has married, we've heard he is now a father of two.
BOB EUBANKS | 1938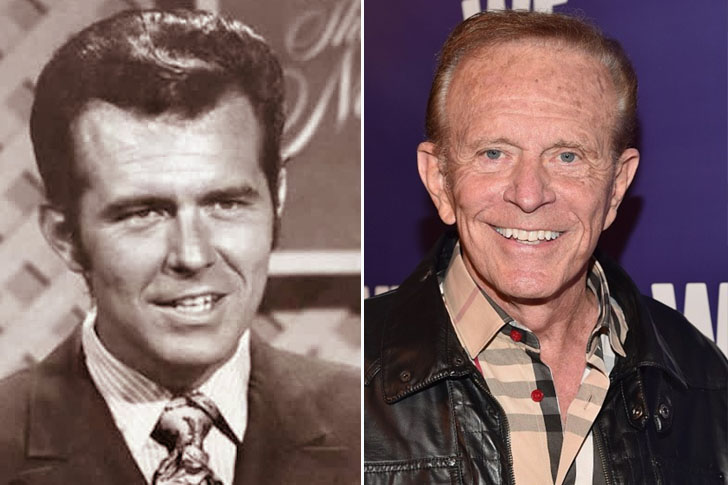 Most avid game show fans know who Bob Eubanks is. He's a renowned television personality who worked as the host of The Newlywed Game Show in 1966. He also hosted the revamp version of Card Sharks, which aired from 1986 to 1989. For his immense television contribution, Eubanks received a star on the Hollywood Walk of Fame in 2000. He also garnered a lifetime achievement Emmy Award in 2005.
Eubanks retired from The Newlywed Game Show in 1988. Nonetheless, he remains a household name because of his prolific career as one of US history's most successful game show anchors. His longevity in the world of game shows has credited him as an iconic television figure. Aside from being a television star, Eubanks has also served as the manager of Barbara Mandrell, Dolly Parton, and Marty Robbins at various points in his versatile career.
BARRY MANILOW | 1943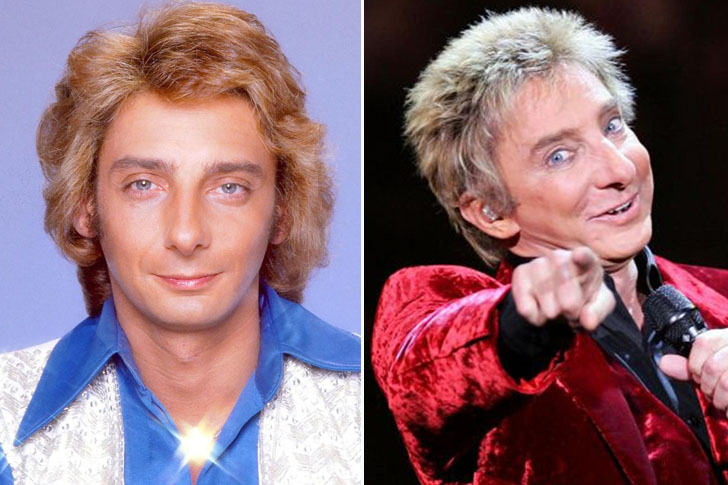 With a fruitful career spanning over five decades, Barry Manilow has established himself as one of the industry's most important figures. Although he recorded many of his own hits, he is also credited as a notable songwriter who has composed many songs for other artists such as Dionne Warwick and Bette Midler.
To date, Manilow has recorded 13 platinum albums and garnered 13 number-one hits. In addition, he has also recorded jingles and commercials for companies such as Pepsi-Cola, McDonald's, and Band-Aid. As of 2020, the famed singer has sold more than 75 million records globally, which makes him one of the world's most commercially successful artists. One of his 10-day concerts in the '80s even grossed over $2 million at the box office. The 78-year-old continues to perform on concert tours and residency shows until today, with an upcoming UK Tour in 2022.
MICHAEL J. FOX | 1961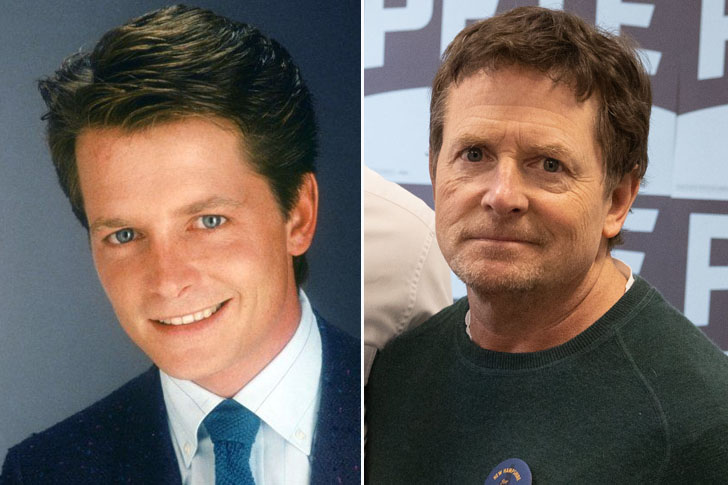 Michael J. Fox probably needs no introduction, but to the young ones who still have no clue who he is, he's a popular Hollywood actor who is notable for starring in the Back to the Future movie franchise. Fox first entered the entertainment business when he was 15, starring in the Canadian series Leo and Me. He had his US television debut in Letters from Frank in 1979, and his first feature film role was in Midnight Madness, which was followed by Class of 1984.
For his performance on the sitcom Family Ties, Fox earned three Emmy Awards for three consecutive years (1986, 1987, and 1988) and a Golden Globe Award in 1989. In recent years, the actor shifted his focus on his work advocating for Parkinson's disease, and because of that, he received an honorary doctorate degree from the Karolinska Institute in 2010.
Al Green | 1946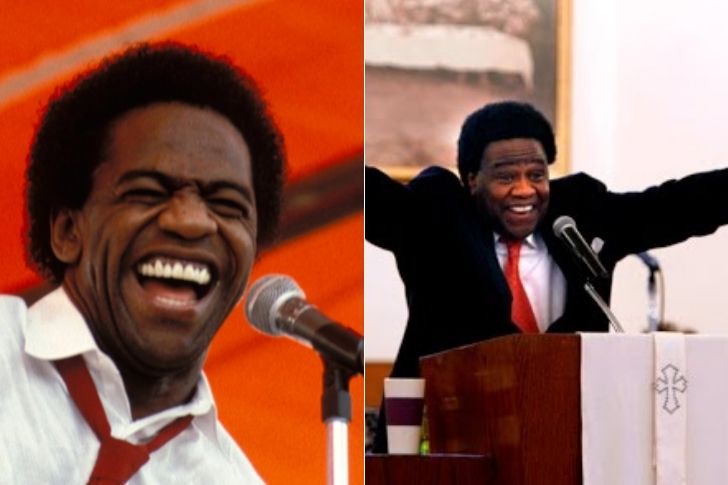 Without a doubt, Al Green is one of the most heavily decorated singers of his time. Including the Grammy Lifetime Achievement Award, he has acquired around 11 Grammys in his career. Green was also part of the Rolling Stone list of the 100 Greatest Artists of All Time as well as in the list of 100 Greatest Singers. In 1995, he was even inducted into the Rock and Roll Hall of Fame. No wonder he is given the credit as The Last of the Great Soul Singers.
Green's life was full of hardships. However, all the challenges he faced proved to be turning points for the star. In a way, we could say that his first setback has allowed us to witness his talent. A few decades after this first hurdle, new impediments presented themselves to the star, which caused him to step away from the spotlight for some time and focus his time and effort on the Full Gospel Tabernacle Church, where he still preaches today.
Amanda Bynes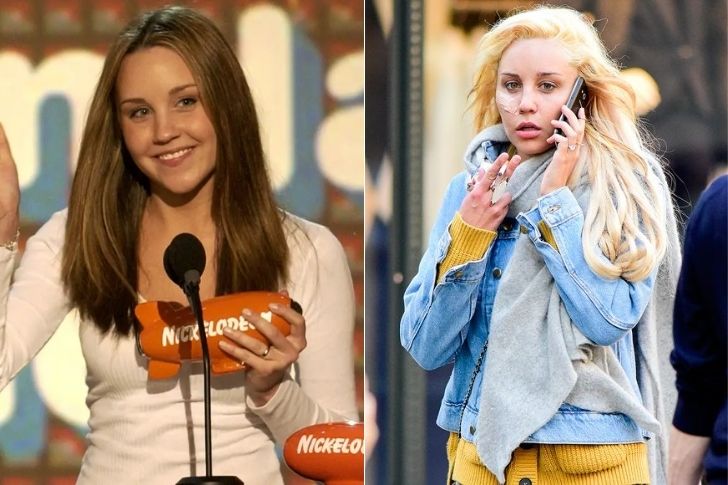 Who doesn't know Amanda Bynes? A lot probably knows the star from the sketch comedy series All That, where she started her acting career. It's also possible, you first heard about the actress in the spinoff series The Amanda Show, which is highly considered to be her breakthrough starring role. Of course, we can't forget her involvement in Hairspray, where she starred with Zac Efron.
However, as we all know, being a celebrity isn't all about fun and games. Our favorites stars experience a lot of hardships being in the limelight, and to some degree, it looks like that was the reason for Bynes' early retirement. Stepping out of the spotlight, the star decided to turn to another dream. Before quitting, she reportedly said that she wanted to be a fashion designer, and she followed through. Recently, she graduated from the Fashion Institute of Design & Merchandising, and we're happy for her.
Angus Jones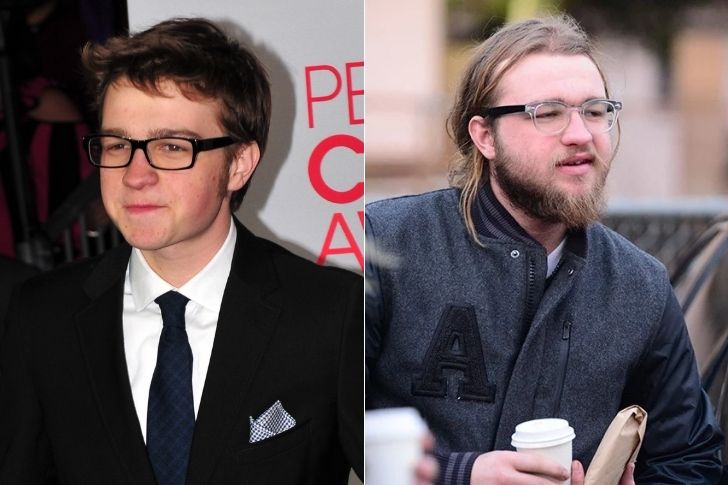 Who could ever forget Jake Harper from the sitcom Two and a Half Men? Well, the credit for the prominent role goes to none other than Angus Jones. Are you wondering where he went after his departure from the show? Well, Jones is a kid with big dreams and plans. One industry just cannot contain him. He has so much to see and so much to do!
After Two and a Half Men, Jones attended the University of Colorado Boulder. He then became part of the management team of Tonite, a multimedia and event production company started by Justin Combs and Kene Orjioke. It also seems the former child star has also found a partner. I'm sure his fans would want to see Jones back on screen again, but if he doesn't return, we're almost positive they are happy for all the good that he has found in life.
Candace Cameron-Bure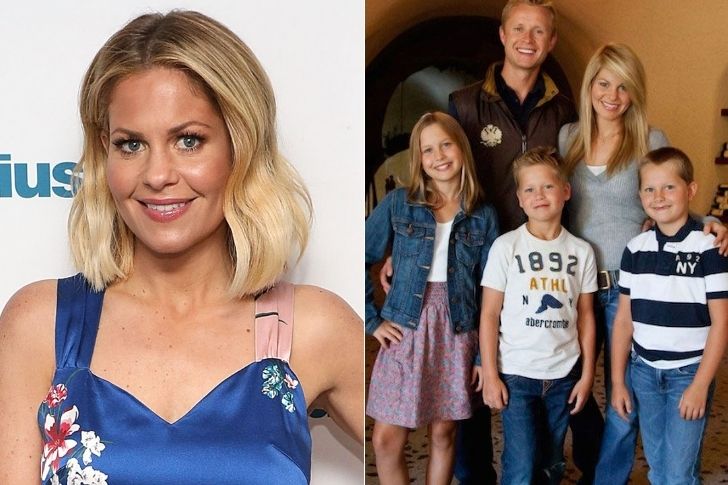 Have you seen the sitcom, Full house? If you said yes, then you probably know who D.J. Tanner is! The credit for the famous role goes to none other than Candace Cameron Bure. If you're into holiday films, then you've probably also seen her in one of the Hallmark Channel films during the seasons where she is often involved. For some time, the star disappeared from the spotlight.
Some may have thought this could have been a permanent retirement. Not much is known during her disappearance from the cameras. The star may have focused her attention on her family as she has shown her dedication to them. However, recently, the actress has graced us with her presence with her appearance on the television film Aurora Teagarden: How to Con a Con. I'm sure fans are thrilled to have her back on screen.
Jonathan Stewart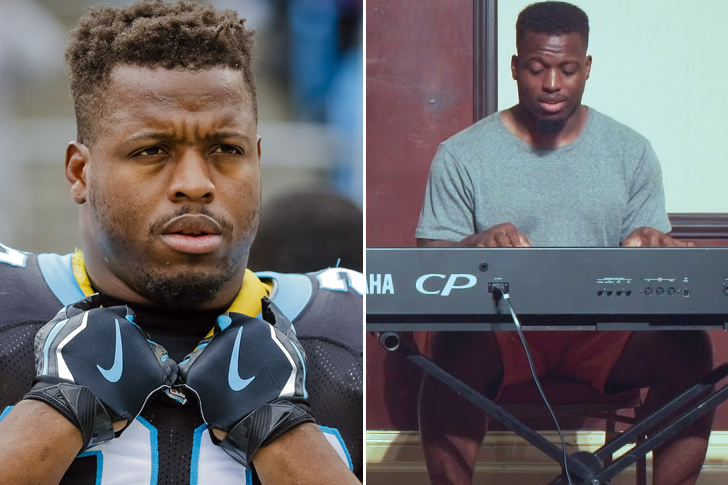 Jonathan Stewart was the first-round 13th overall pick of the Carolina Panthers in the 2008 NFL Draft after a collegiate success at the University of Oregon. He played ten seasons with the Panthers and signed a deal with them worth $20 million. Stewart helped the Panthers recover from a first-half deficit by scoring a two-second, half touchdown from four and a half yards. During his college years, Stewart won several awards, including Sun Bowl MVP, Sun Bowl Champions, and NCAA leader in kick return touchdowns, among others.
Stewart signed a one-day contract with the Carolina Panthers to retire as a member of the team in 2019. Soon after, the football player ventured into a partnership with the marketing firm Coast Creative and a replica locker company called LockerSource. Stewart also loves music. He recorded a number of songs, utilizing his creative gifts to produce music—credit to his talents.
You've Reached The End