Stars Who Earned Millions For One Role

Many of us know that celebrities earn a disproportionate amount of money per movie or per project. Some of them make seven to eight digits on one film alone. Others who are not so lucky might earn five to six digits. Their earnings are considerably higher than what ordinary folks make because the moviemakers are paying for their brand, their name and earning potential. A film that had Brad Pitt, Mel Gibson or Jennifer Aniston in its credits would surely generate more income because of these actors' huge fan base. Most new actors opt for an upfront payment because it allows them to use the money now for other money-generating schemes.
In contrast, more financially talented celebrities opt for a smaller initial fee and then ask for a 10% to 20% income from the overall sales. Sometimes having an initial payment is a good decision, especially if the movie flops, but in cases where it becomes a blockbuster, actors who selected the second option turn out better off. Either way, these stars are lucky to be part of an industry that makes millions for them.
Tom Cruise | War of the Worlds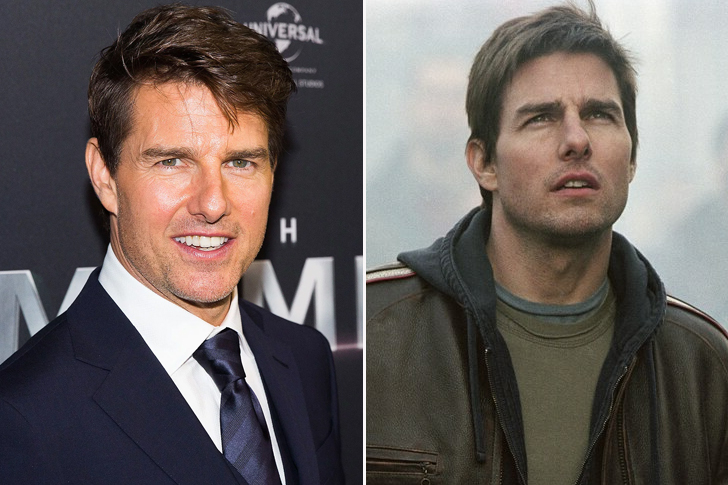 We know that Tom Cruise is a very versatile actor, and though he only earned $50,000 for his participation in Taps in 1981, he made sure to practice his craft and improve. Succeeding projects proved more financially rewarding for him, and he saw a 50% increase in his salary in Risky Business, where he got $75,000. Fast forward to the 2000s, Cruise is now a highly-established celebrity who can command a steep price.
He displayed excellent money management skills when he opted for 20% of the revenue of the 2005 film War of the Worlds. The actor could have readily accepted a fee of around $10 million, but went for the more risky move knowing the movie's potential. That decision proved right as he took home $100 million from this one movie alone. His earnings from the Mission Impossible franchise are in the millions, too. So yes, he is one lucky, talented and wealthy actor.
Julia Roberts | Homecoming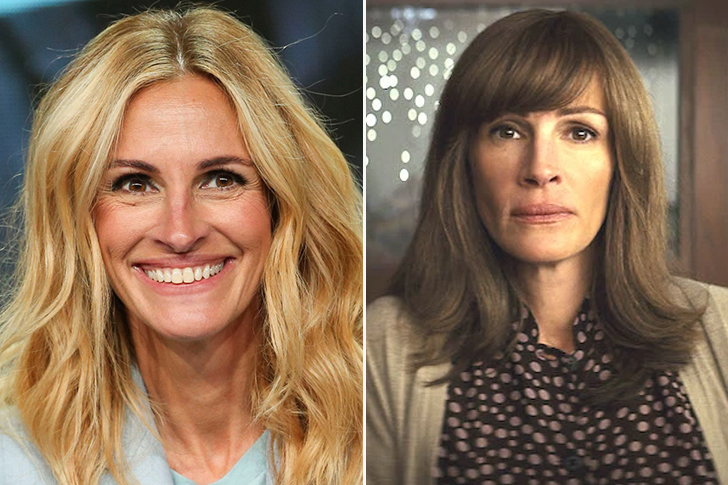 What if you could work for only four days but get paid four years' worth of salary? This happened to Julia Roberts in 2016 when she appeared in a supporting role for Mother's Day. While many said that the actress was already past her prime, this incident proved she was still a sought-after movie star. Before this, in 2010, the actress also appeared for six minutes in Valentine's Day and was paid $3 million.
Another project that is raking in millions for the actress is her role in Amazon's Homecoming, where she earns $600,000 per episode. Two episodes made her $1.2 million to top up her investment money. Each episode in the series is less than 30 minutes, making Julia Roberts one of the highest-paid actresses on a per-minute basis, which is almost impossible to beat.
Jennifer Lawrence | Passengers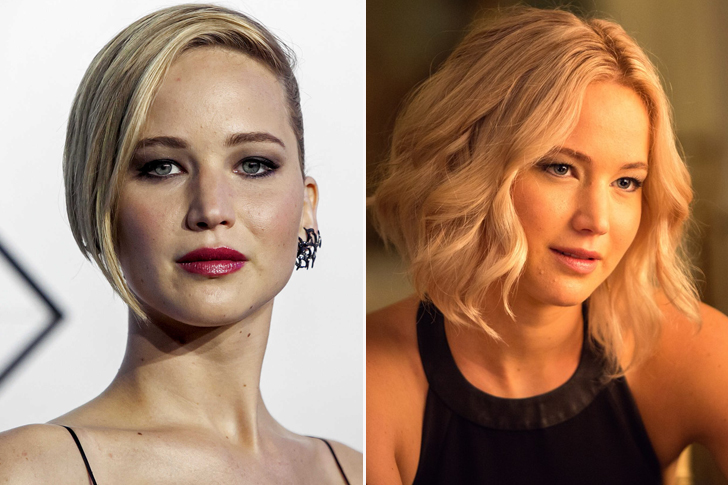 One sad reality in Hollywood is that, most of the time, male leads gets paid more than female ones. With Jennifer Lawrence, however, that did not happen. Playing Aurora Lane in Passengers, got her a check for $20 million, which was more than the $12 million that her co-star Chris Pratt got. There was some talk about this arrangement, though.
Many critics felt the payment for the two was too much, considering the film's earnings during the first week. It was drew $36 million during its first week of showing, which was way behind the projections of the movie's financial advisor and business group. It eventually grossed a total of $303 million, with about 11% of total earnings going to the lead actors. We disagree with film critics, though, and assert that Lawrence deserved what she was paid. She is, after all, an Academy Award-winning celebrity.
Patrick Stewart | Star Trek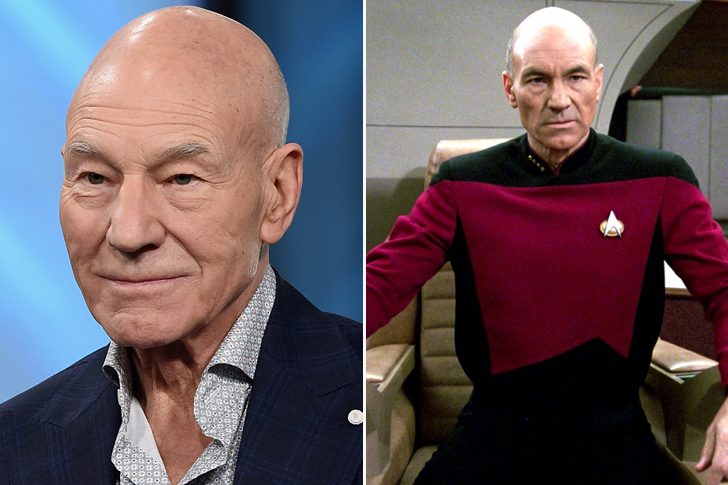 Star Trek is one of the most loved franchises, and Patrick Stewart, who played Captain Jean-Luc Picard, is one of the show's most loved characters. Did the actor foresee that the series would turn out to be a hit? He did, but he was hesitant at first. Star Trek directors called him from London to audition for the role, but given that he was not sure of the TV series climate in the US, he had apprehensions.
He took the risk, however, and signed a contract for six years. A lawyer most likely poured over that contract extensively to make sure there was nothing amiss and that he would get paid the agreed-upon $100,000 per episode. However, success only came after Star Trek appeared on the big screen. Stewart got paid $5 million, $9.5 million, and $13 million for Star Trek: First Contact, Star Trek: Insurrection and Star Trek: Nemesis, respectively.
Denzel Washington | American Gangster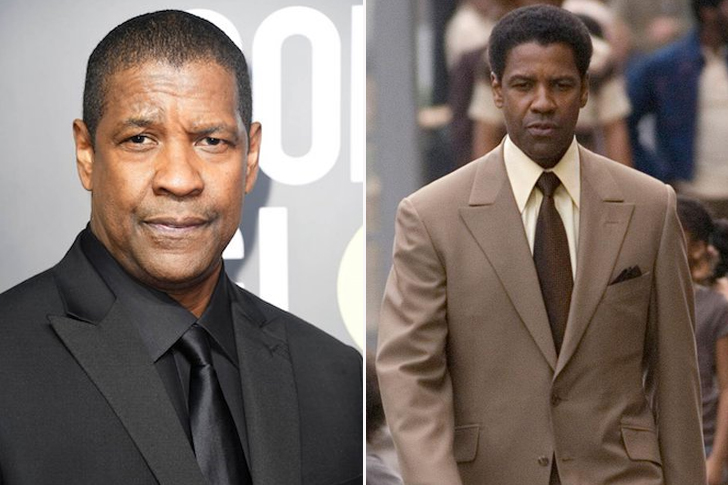 Doing 64 costume changes for just one movie can be very exhausting. Denzel Washington showed a great degree of dedication for the movie American Gangster by enduring that number of costume changes. What was in store for him, though? Well, a whopping $40 million. With the film eventually earning more than $266 million, we can say that all his efforts were worth it.
American Gangster is not the only huge payday for the Academy Award-winning actor. He also received $12 million for Training Day. His latest films, 2 Guns and The Book of Eli, each earned him $20 million. Apart from monetary awards, Washington has also been the recipient of various accolades since the 1980s, mainly for his portrayal of prominent real-life figures, including Steve Biko, Malcolm X, and Herman Boone. When he dabbled in directing, his third film, Fences, was nominated for an Academy Award.
Tom Cruise | Mission: Impossible—Ghost Protocol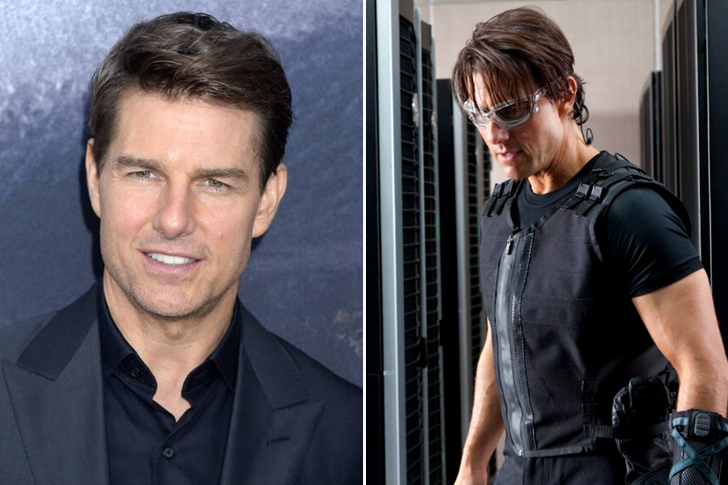 When Tom Cruise acts, he gives it his all. He was also very hands-on when it came to the stunts in the Mission Impossible series — he even broke an ankle in one of the scenes. As we know, Cruise plays the role of Ethan Hunt in the movie series. So how much does he earn from these movies? A lot. What he typically does is ask for a modest upfront fee and a commission from the total sales of the film.
For example, in Mission: Impossible Rogue Nation, he received an upfront fee of $25 million and then a percentage of the total earnings. Mission: Impossible- Ghost Protocol, one of the best in the series, made him $12 million initially, but ended up earning him $70 million after sales. It also seems that 2018 was Cruise's year, having earned millions during that period. We can credit his good looks, amazing acting talent and superb skill in doing stunts for his large talent fee.
Cameron Diaz | Bad Teacher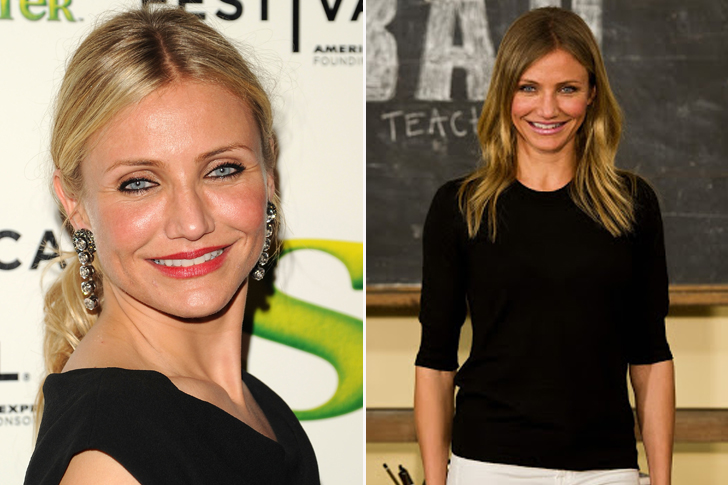 Aspiring teachers are usually asked to see Bad Teacher either as part of their curriculum or as an extra activity in class so that they can learn about what kind of behaviors are inappropriate where students and teachers are concerned. Cameron Diaz did a great job playing the role of Elizabeth Halsey, a character with no investment whatsoever who was the opposite of the famed actress.
Diaz earned more than $40 million from this film because she made the wise decision to accept a lower $1 million initial payment in exchange for a percentage of movie sales. Because of the film's success, the movie earned a lot in the box office, making the risk Diaz took worth it. Of course, she is no stranger to million dollar paydays because she previously earned $2 million for starring in There's Something About Mary, and $32 million for Charlie's Angels.
Ryan Reynolds | Six Underground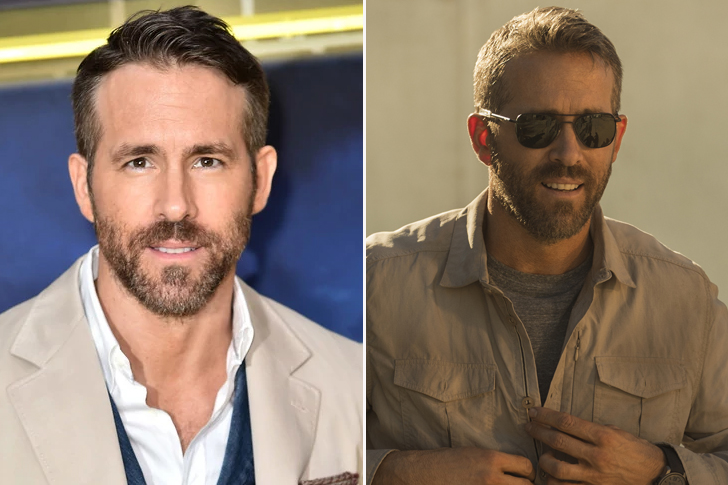 Because of the events of 2020, more people have turned to streaming services to get their film fix. Because of this, it's understandable that investors focus on producing movies meant to be streamed online. Ryan Reynolds has gotten ahead of the curve by starring in Six Underground, a movie commissioned by Netflix. With a payment of $27 million, he topped the list of stars who earned a significant sum from films made for streaming. He joined the ranks of other actors like Robert Downey, Jr., Tom Cruise, and Jason Statham.
Reynolds, to his credit, is no stranger to big paydays, though, as he also received financial success for movies like Deadpool and Deadpool 2. Since these two movies, he was given a star on the Hollywood Walk of Fame. The actor has also been blessed with three children with his wife, Blake Lively. Can we just say Reynolds has it all?
Kerry Washington | Scandal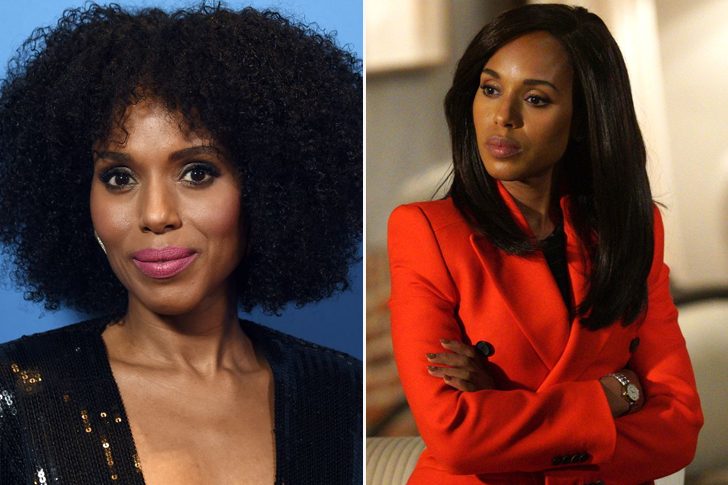 Kerry Washington certainly made a big name for herself after playing Olivia Pope in the drama series Scandal. She was nominated twice for the Primetime Emmy Award and once for the Golden Globe Award for her role in the series. In addition to these recognitions, Washington also earned $250,000 per episode, amounting to $4.5 million per season. That is $31.5 million for the whole seven seasons. We probably don't need to tell you that this is more than what most female celebrities make for starring in a series.
She is now busier behind the scenes because she got into directing and founded her own production company, Simpson Street. Her directorial projects include Insecure and SMILF. Due to her bankable status and relatively high net worth, Washington landed in the list of highest-paid actresses released by Forbes. This being the case, she most likely has the best home security systems installed for her own protection.
Angelina Jolie | Maleficent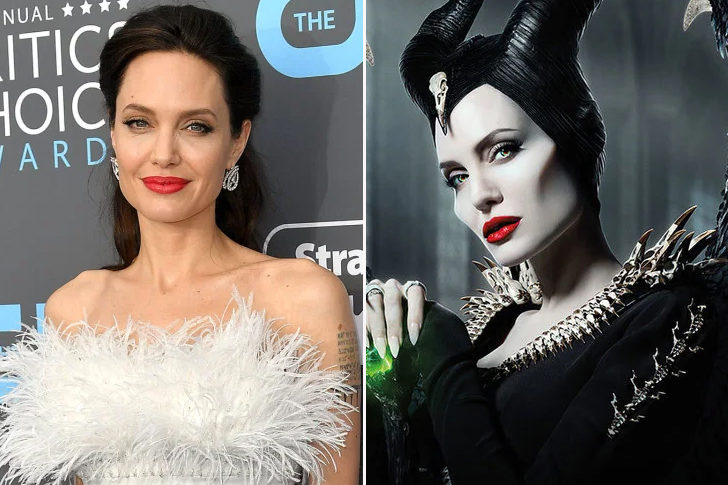 The movie Maleficent cast the witch in Sleeping Beauty in a new light. She was seen and portrayed as human in many aspects, struggling with the evil inside. Angelina Jolie did so great for the role that it received a 3.5-star rating on Common Sense media. While others viewed the movie as a long narrative, it did offer something new for viewers, which is why it was such a huge hit.
Jolie was rewarded with $33 million for this movie. Of course, it was totally deserved. Indeed, Forbes said she earned a total of $120 million from 2001 to 2011. In 2018, for Maleficent 2, the actress got an upfront fee of $28 million. So despite that critics gave the film mixed reviews, Jolie was still able to bring home a huge amount to stash away as investment money.
Robert Downey Jr. | Iron Man 3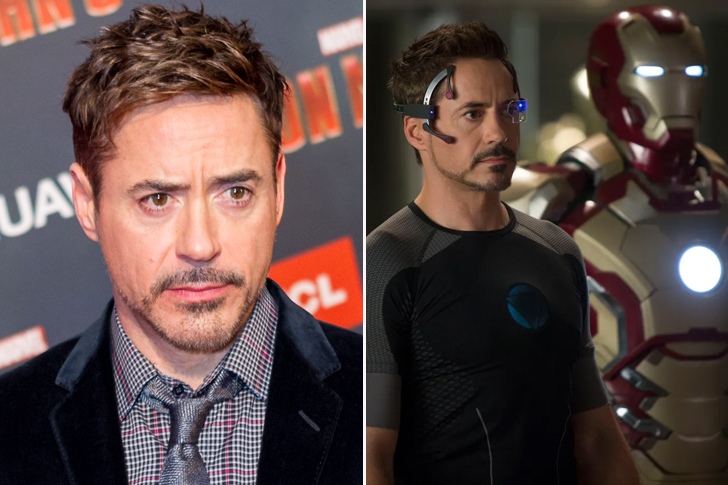 This once-troubled actor was able to turn his life around and become one of Hollywood's most respected actors. He is also looked up to as a well-compensated celebrity because of his role as Tony Stark in the Iron Man series. Apart from playing a superhero in the series, though, RDJ also appeared in other movies, usually as the lead for movies like Sherlock Holmes.
His cash cow, however, was the Iron Man and Avengers series. For Iron Man 3 alone, the actor received $75 million. This was a huge bump up from the $500,000 he got for starring in Iron Man 1. Meanwhile, he was paid at least $40 million for his appearance in the Avengers series. The total estimated earnings for all movies related to Tony Stark amounts to $380.5 million. With this amount, he can build his own insurance company.
Tom Hanks | Forrest Gump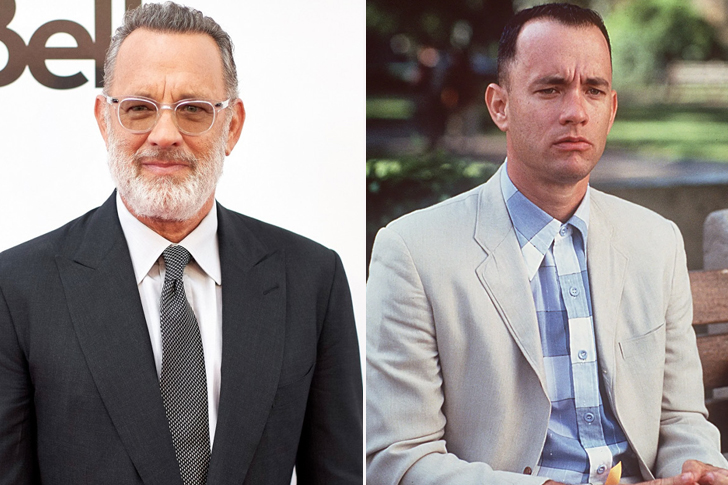 There are usually two quotes that people remember from the movie Forrest Gump. One is "Run Forrest, run!" and the other is "Life is like a box of chocolates — you never know what you're gonna get." These two lines were from the main actors in the movie, Robin Wright and Tom Hanks. Nonetheless, we knew exactly how much Hanks got — $65 million.
The drama movie was hit as it resonated with a large group of people. Some even cried in the movie theater. Decades after, people still find it to be a beautiful movie. What most people do not know, however, is that the producers were not confident in the movie's earning potential. So what Hanks did is he paid for some scenes in the movie, including the iconic run through America scene. Yes, he made out-of-pocket investments that made huge returns later on.
Scarlett Johansson | The Avengers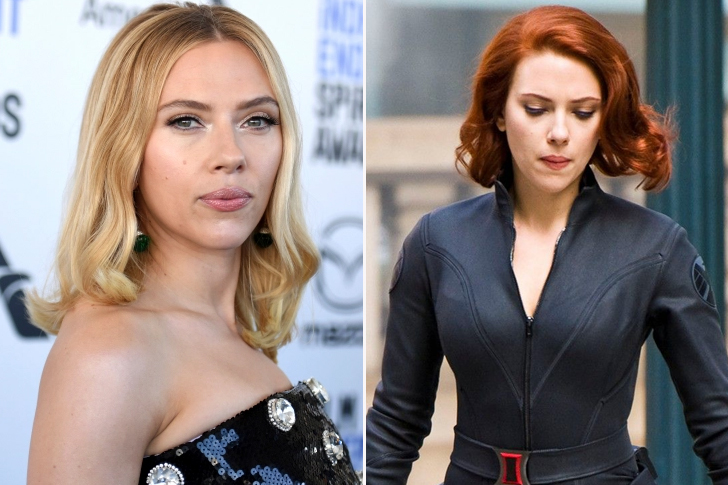 There is one thing we can say about Scarlett Johansson. She is on fire. Her character, Black Widow, might have died in the Avengers series, but her career is definitely taking off. The MCU movies earned her quite a lot, but did you know she was only paid $400,000 for Iron Man 2 back in 2010. It was not a big amount, to be sure, but it only got better for the actress since then.
Her payment for The Avengers is estimated to be $4 to 5 million, which is enough to wipe out the student loans of at least 10 students. What many are excited about, though, is the upcoming Black Widow film, and we're sure she was paid a lot to star in it. Whatever amount it was, Johansson still makes more than the average person. In 2017, it was estimated that she was earning $68,000 a day — about what the average person earns in a year. We can be sure that a very competent financial advisor is guiding the actress.
Jason Momoa | See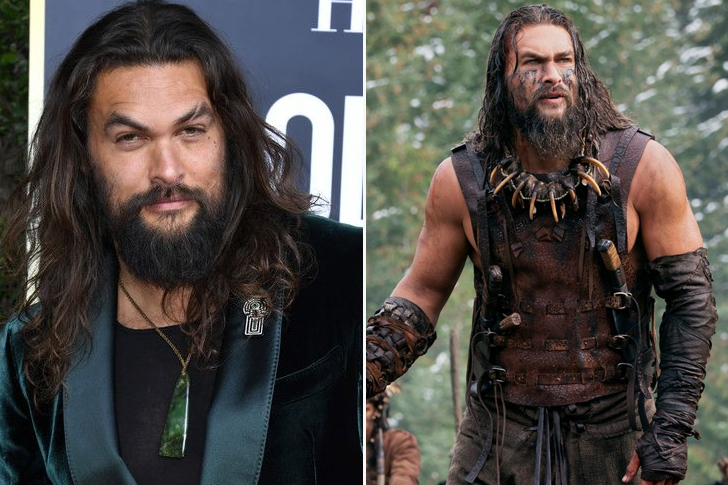 After Game of Thrones ended, Jason Momoa made some bad financial decisions that led him to drown in personal loans and debt. Because he had an important role in the series, people thought he got a large amount of money and was now able to live debt-free. The actor then revealed that he struggled to find a job after his role ended in GOT, so he had to be frugal, especially since he was raising kids at the time.
Momoa got his big break when he was eventually cast in Aquaman — and, later, as the lead in See. It is unclear how much Momoa earns from See, but the series was given a budget of $15 million per episode. Presumably, a chunk of that amount goes to the lead actor. Apple is really ramping up its bid for original content, and we have to credit them for it.
Steve Carell | Space Force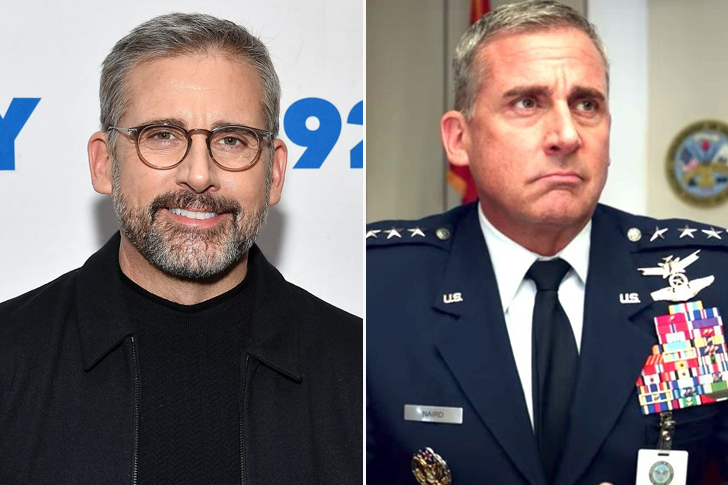 Steve Carrell is a well-known actor who's built an impressive career that started in comedy. Carrell has since then proved that he's more than capable of doing dramas. Despite Steve's successful transition away from comedy (he still does comedy, to be sure), he must know that his fanbase would be left heartbroken if he left comedy totally. In turn, he's managed to secure a credit role in Space Force, and it's truly a must-watch!
If you're a Steve Carrell fan, then Space Force is truly a television show that you ought to watch. He's also reportedly getting paid $1 million per episode to portray the role of "General Mark Naird," making him one of the highest-earning actors in Hollywood today. The show currently has a loyal fanbase, and we're expecting to see Steve Carrell reprise his role in the succeeding seasons.
Elisabeth Moss | The Handmaid's Tale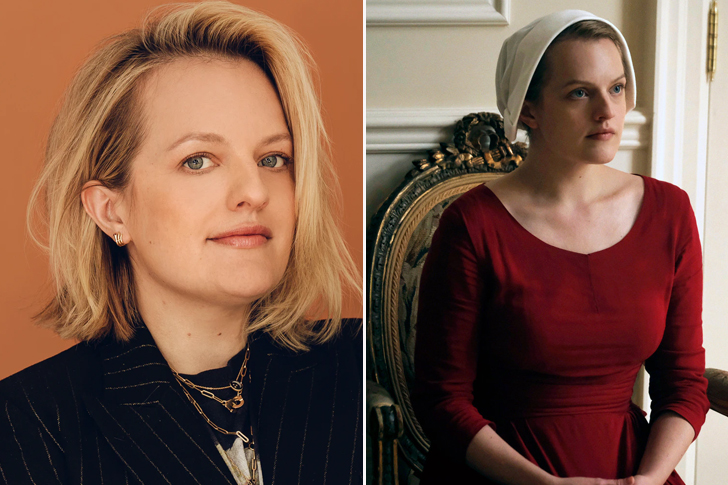 Elisabeth Moss is a successful American actress, and she's best known for her acting credit in the hit television series Mad Men. After Mad Men, Moss continued to find success in television, landing the lead role in The Handmaid's Tale. Interestingly, her role in The Handmaid's Tale was a huge step-up in terms of salary compared to her role in Mad Men.
Elisabeth Moss reportedly earned almost $200K per episode back in 2017 for her role in The Handmaid's Tale. $200K is definitely bigger than her $75K per episode salary in Mad Men. Interestingly, Elisabeth Moss received a big pay bump and now earns a whopping $1 million per episode, according to Variety. Without a doubt, it's an incredibly big pay raise, and it was enough to include her in the list of highest-earning actresses in Hollywood today.
Aamir Khan | Dangal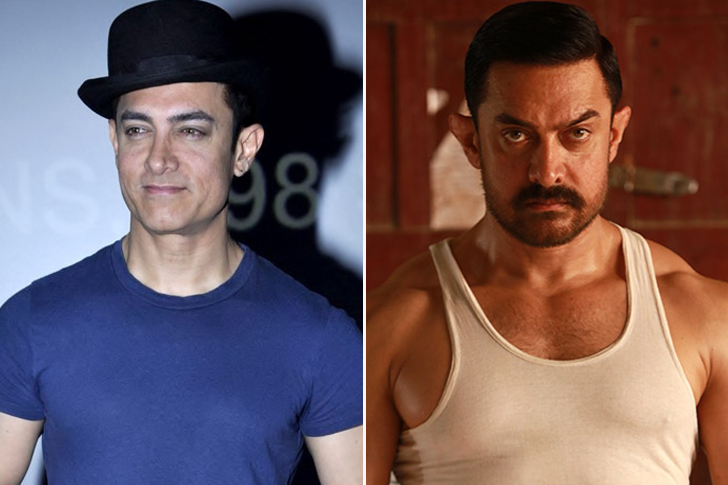 Aamir Khan is one of the most successful Indian actors of all time. He's appeared in several blockbuster films throughout his career, including 3 Idiots, Lagaan, and Raja Hindustani. One of Aamir Khan's successful films was Dangal, and it emerged as the highest-grossing film in Bollywood at the time. Today, it still holds the record, and it's managed to become a box office hit in China, too.
Aamir Khan reportedly got paid around 100 crores for his acting credit in Dangal. One hundred crores is equivalent to $15.3 million as per the currency rate during Dangal's China release. Moreover, Aamir Khan's acting credit in Dangal is also one his biggest paychecks anyone's received for a movie. Because of this $15.3 million payday, Aamir Khan easily made his net worth go up to $180 million, making him one of the wealthiest Bollywood actors of all time.
Chris Evans | Defending Jacob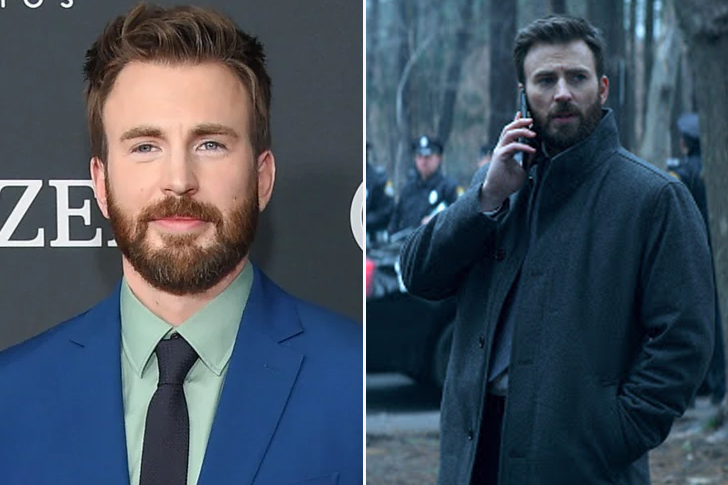 Chris Evans is an actor who first started appearing in small-budget films. Some of Chris's early acting credits came in films like Not Another Teen Movie and The Newcomers. It wasn't until he landed the role of Captain America in the Marvel Cinematic Universe did he start to become one of Hollywood's most elite actors!
Chris Evans' role in the MCU certainly opened new doors and opportunities for his acting career. He's managed to land a spot in the upcoming TV miniseries Defending Jacob. Defending Jacob is part of Apple TV+'s plan to bring in high-profile actors that would bring in original content to their streaming platform. Chris plays the lead role of Andy Barber, and he's getting paid a staggering $750,000 per episode. We're excited to watch him play roles other than his MCU character, and we're confident that he'll be able to play the part with ease!
Paul Rudd | Living With Yourself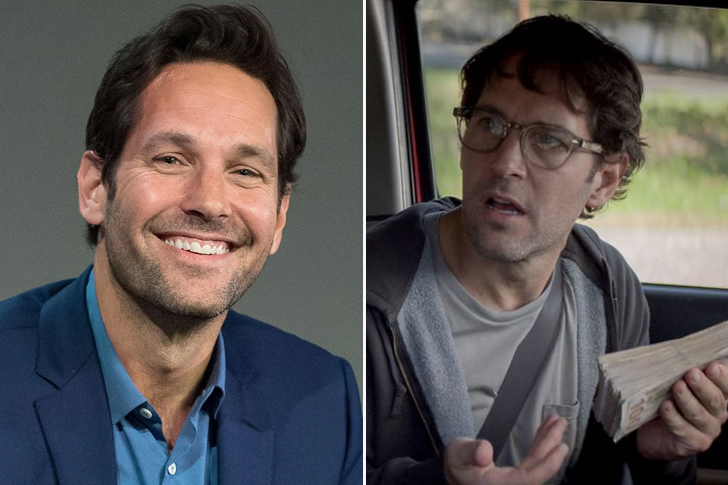 It's been a pleasure to have watched Paul Rudd's evolution as an actor. He has numerous acting credits in a wide variety of films, and he recently appeared in an interesting television show last year. Paul Rudd is the star of the bizarre Netflix comedy Living with Yourself, which premiered last year. Rudd plays a copywriter who's severely unhappy with his life. He also finds that he has a clone (whom he also plays), which sets off an enjoyable plot.
We certainly wouldn't want to give too much away, but we can tell you that Paul Rudd's got a fat paycheck for his performance. Rudd was reportedly paid $450,000 per episode! Since the series gained positive reviews, it's reasonable to expect that there'll be more seasons in the future. In turn, it's also reasonable to expect that Paul Rudd will receive another massive payday!
Leonardo DiCaprio | Titanic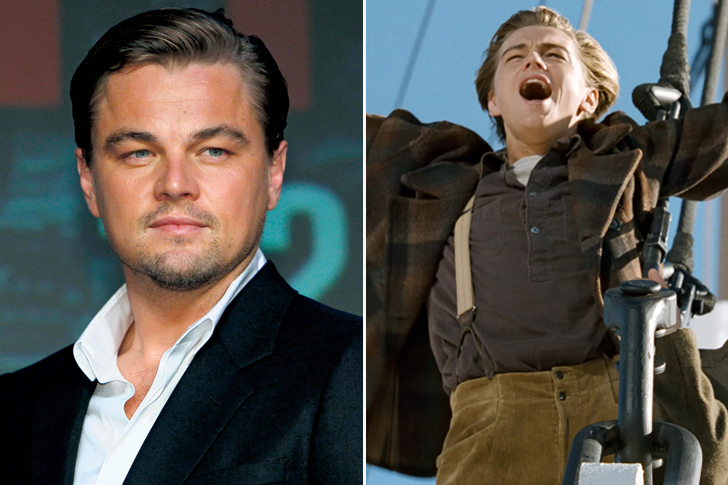 Movie enthusiasts certainly know who Leonardo DiCaprio is — he's one of the most recognizable actors today, after all. DiCaprio first started as an actor on the iconic television show Growing Pains. He then quickly transitioned into starring in movies such as What's Eating Gilbert Grape, where he reportedly earned $75K. It wasn't until his credit role as Jack Dawson in the iconic 1997 film Titanic when he started making millions.
Like we said, Titanic was the first movie where Leonardo DiCaprio started making millions for his acting. He reportedly earned $2.5 million for his memorable performance in the iconic film. Fast forward a couple of decades later, DiCaprio is now one of the highest-paid actors as he regularly earns around $20 million per movie. Besides the fortune, DiCaprio also achieved several awards and achievements in his career!
Will Smith | After Earth & Suicide Squad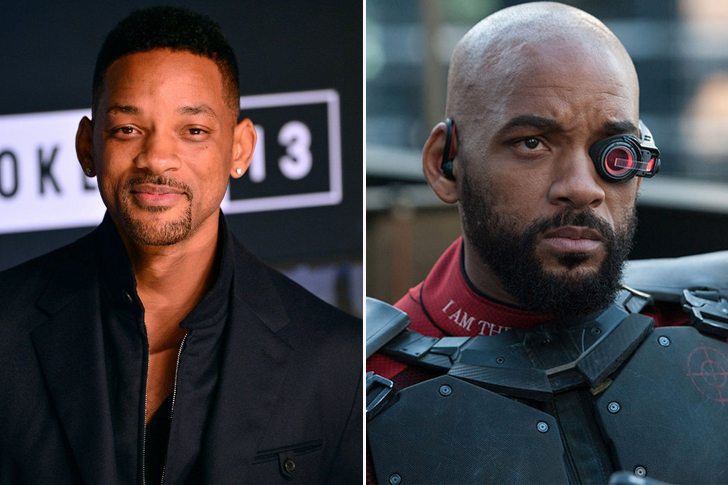 Will Smith, the former Fresh Prince of Bel-Air, played the role of Deadshot in the 2016 DC Comics film Suicide Squad. Deadshot is a devoted dad by day and an assassin who enjoys mercenary work by night. Smith reportedly took home a $20 million paycheck for this acting credit, which added more to his already astounding $260 million fortune.
One could argue that his portrayal of Deadshot was a massive hit. However, his success in Suicide Squad came after the massive flop that was his 2013 film, After Earth. After Earth saw Will Smith star alongside his son, Jaden, and it isn't clear how much the Smiths earned from the movie. What's certain is that the movie lost money in the process, and critics gave the film negative review after negative review. After Earth reportedly spent $130 million to produce but only brought back $60 million domestically.
Johnny Depp | Alice In Wonderland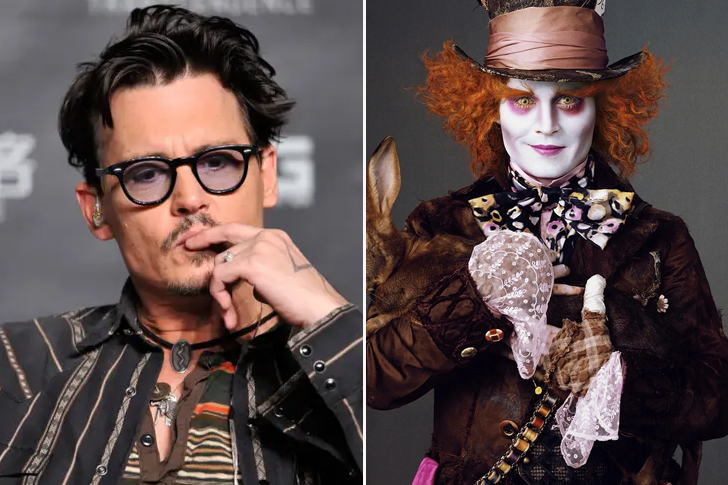 Johnny Depp is one of the most beloved and celebrated actors in Hollywood today. Depp is also one of the wealthiest and highest-earning actors as he regularly earns over $100 million annually. He's best known for his brilliant acting performances in a wide variety of films throughout his career. One of his most memorable acting performances came in the live-action remake of Alice in Wonderland, where he played the role of the Mad Hatter.
Johnny Depp reportedly took home an astounding $68 million for his role in Alice in Wonderland alone. Along with his credit role, he also managed to nab a couple of acting awards during that same year. Without a doubt, Johnny Depp is one of the most impressive actors when it comes to versatility. No wonder he's one of the most sought-after actors in Hollywood today!
Sandra Bullock | Gravity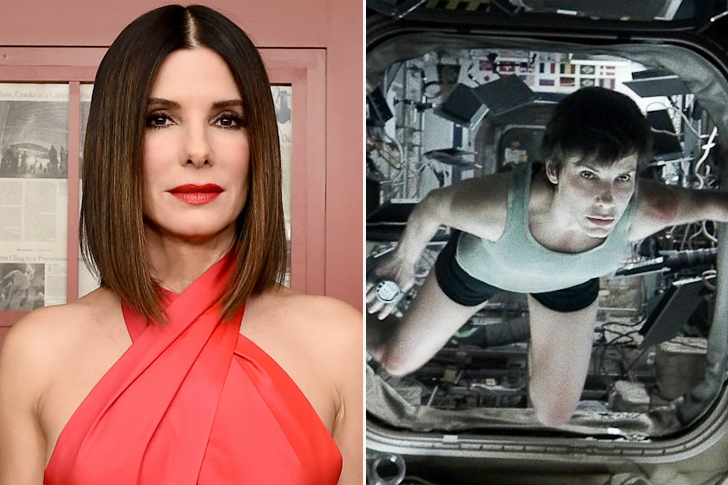 Sandra Bullock has been one of Hollywood's A-list celebrities for a couple of decades now. She's an incredibly talented actress who's managed to carve a successful career. Bullock, to her credit, appeared in several blockbuster films, and one of them was the 2013 space movie Gravity. Sandra starred alongside George Clooney and both played the role of American astronauts who were stranded in space and were attempting to return to Earth.
Sandra Bullock reportedly got paid an astounding $70 million for the movie alone. There have been talks and rumors that actresses don't get paid as much as actors do, but it's definitely not the case with Sandra Bullock. Along with this massive payday, Bullock also managed to earn several awards and recognitions. She even got an Oscar nomination for her convincing acting performance in the film!
Ansel Elgort | Tokyo Vice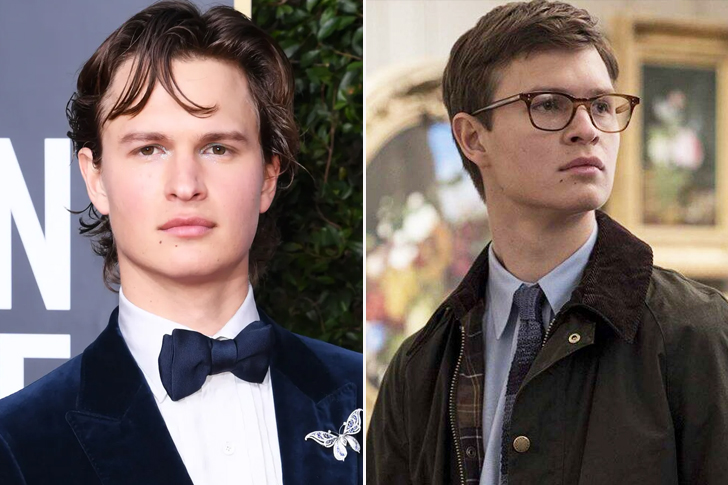 We truly can't wait for the TV show Tokyo Vice to be released to the public. It's a television show that's based on the interesting true story of an American journalist who uncovered the corruption in Tokyo back in the late '90s. The fact that it's a thriller is why we want to see it so badly. It also helps that the lead star in this television show is Ansel Elgort!
Ansel Elgort plays the credit role of Adelstein, and he reportedly was given $500,000 per episode. It'll certainly be interesting to see him play a role that's a bit different from his previous acting performances. Interestingly, the plot was said to have "stepp[ed] on too many toes." No Japanese publisher dared to publish it, and it'll certainly be an interesting move for Ansel Elgort and his career path.
Will Smith | Bright Sequel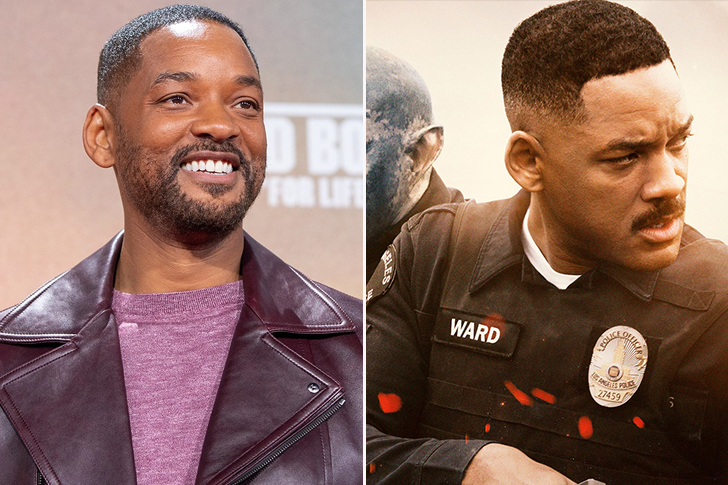 Will Smith has a diverse investment portfolio, but it's his salary and earnings from films that allow the star to invest in whatever he feels like investing in. One of Will Smith's highest-earning acting performances was his role in the 2017 Netflix comedy Bright. Smith reportedly earned $27 million for his role in the 2017 film. He's about to earn more as he's set to return in the Bright sequel that's currently in production.
Will Smith is set to earn another $35 million for reprising his role in the Bright sequel. $35 million is already way above his average salary quote of $20 million per movie. At his age, the fact that his salary and acting career is still thriving is incredibly impressive. Indeed, Will Smith's evolution as an actor has been one of the most fun to watch in Hollywood!
Daniel Radcliffe | The Last Two Harry Potter Films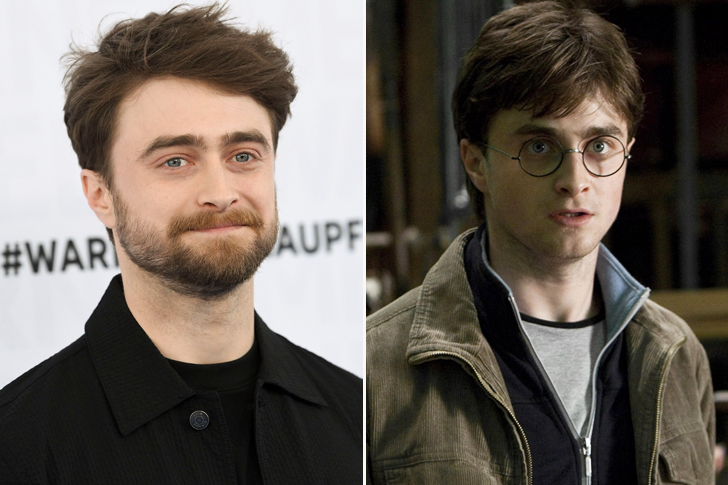 Daniel Radcliffe already became one of Hollywood's most elite actors before he reached 18. At 12 years old, Radcliffe already landed his first significant role as the boy wizard in the Harry Potter franchise. His acting credit in the franchise didn't just make him one of Hollywood's elite actors, it also made him one of the wealthiest! Interestingly, during the final two films of the franchise, Radcliffe reportedly got a massive payday!
Daniel Radcliffe reportedly got paid a whopping $50 million for the final two films of the Harry Potter franchise. As it's one of the biggest paychecks that Hollywood has ever seen for a couple of movies, Radcliffe could have easily retired if he wanted to. It'll certainly be interesting to see him play other roles in the future! However, we're more than confident that his last paycheck put him in a pretty good spot — now he has the luxury of being picky as far as roles go.
Jim Carrey | Yes Man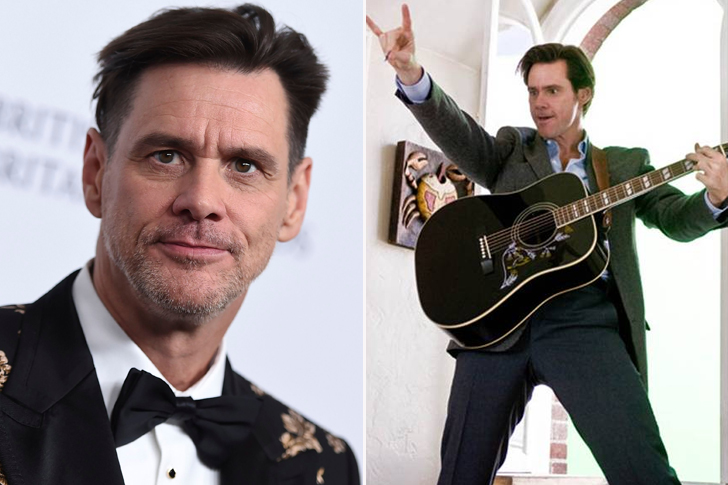 One cannot deny that Jim Carrey has been one of the best comedians in Hollywood in recent history. He's loved for his goofy humor as well as his brilliant physical comedy. Jim is certainly living the life that many struggling comedians can only dream to have! As he's one of the most celebrated actors and comedians today, it's no surprise that the salary he got for his previous acting credits was way above average!
One notable payday for Jim Carrey was his 2008 film, Yes Man. Jim reportedly opted to include a personal ownership stake in the movie, which upped his paycheck ten fold. Thanks to that ownership stake, Carrey reportedly earned over $30 million for the movie alone. As if $30 million wasn't enough, Jim also nabbed the MTV Movie Award for Best Comedic Performance that same year. Way to go, Jim!
Ellen Pompeo | Grey's Anatomy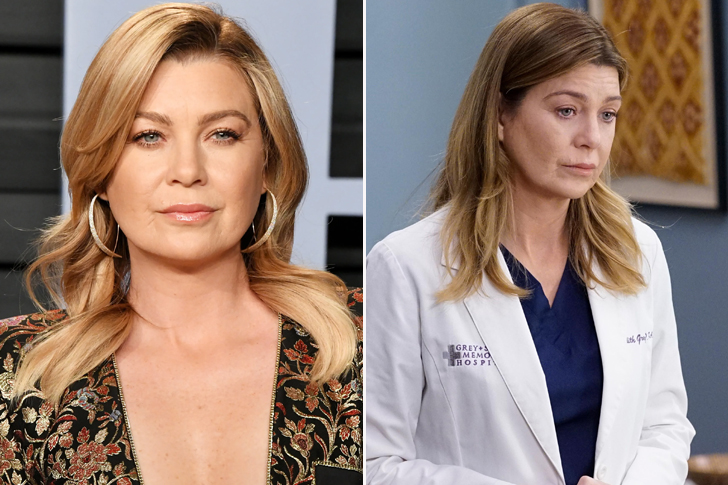 It's safe to say that almost everyone knows or has seen an episode of Grey's Anatomy. If you must know, the show is a take on the classic medical textbook, Gray's Anatomy, which was written by Henry Gray. However, the television drama shines the spotlight on Dr. Meredith Grey, a female doctor who's working at a Seattle Hospital. The television drama has been so incredibly successful that it's already in its 16th season!
Ellen Pompeo has been on the show since its first episode. In turn, it's only right that Pompeo receive the best compensation that the show's producers can offer. She reportedly earns a fat paycheck — $575K per episode — to play the credit role of "Dr. Meredith Grey." As we said, the show is still airing today, and we expect Ellen Pompeo to continue to rake in more hefty paychecks in the future!
Robert Downey Jr. | Avengers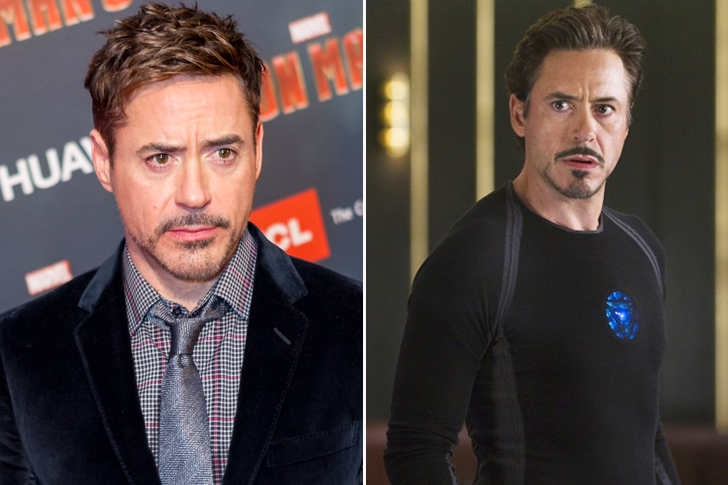 Robert Downey Jr. is a well-known American actor who's starred in numerous films throughout his career. Despite appearing in a good number of movies, he'll most certainly be known as Iron Man in the Marvel Cinematic Universe. RDJ's acting credit as "Iron Man" is one of the most celebrated in the franchise, and it was a no-brainer for Marvel to bring him back for the 2012 film Avengers.
The Avengers movie back in 2012 was one of the most successful box office films of all time. It broke several records at the time, and it earned over $1.5 billion from the worldwide box office. Fittingly, RDJ made a hefty $50 million from this film alone. He's one of the highest-earning stars in the cast, and he continues to rake in millions in succeeding movies. Without a doubt, RDJ must be living a lavish life as one of Hollywood's sought-after actors!
Leonardo Di Caprio | Inception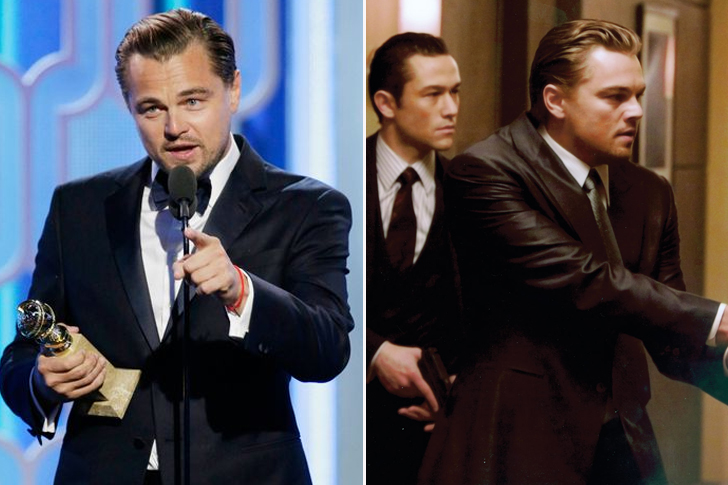 Actors play a big role in the outcome of a movie for the most part. For Leonardo Di Caprio, he certainly did with the mind-altering movie Inception, directed by the film visionary Christopher Nolan. Based on movie reviews, Inception is one of the highest-rated films of all time, and for that, Di Caprio received $50 million—big enough for
investment money. Apart from the sizable paycheck he received, the movie also solidified his superstar status in Hollywood, securing himself more leading roles in big movies over the years.
In the movie, Di Caprio played the character of Dom Cobb, someone who made a business out of entering people's dreams and stealing secrets from their subconscious. Cobb's name became well-known to big companies, and he eventually gets hired for corporate espionage. Because of all this, he lost someone dear to him, Mal, his wife. Cobb got his chance at redemption when he took on a seemingly impossible task. He planted an idea in someone's mind. Succeeding will allow him to get his life back, but it is a perilous journey where a dangerous enemy anticipates his every move.
Jack Nicholson | Batman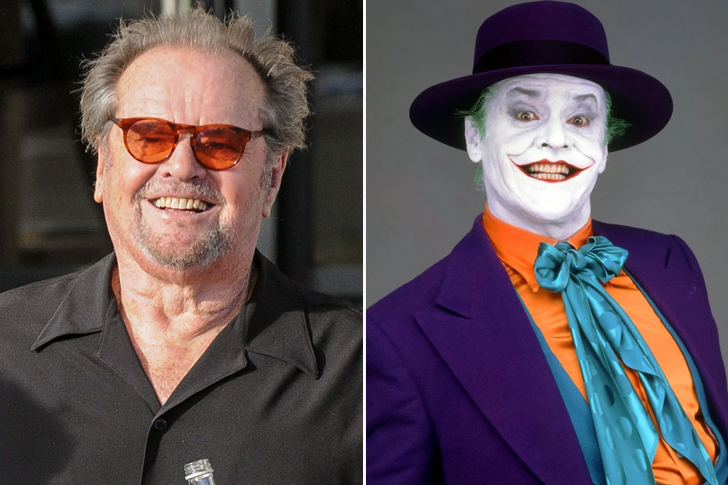 Villains are as important as protagonists in movies. Sometimes, they're even more popular than the heroes. Playing the role of Joker in the 1989 movie Batman, Jack Nicholson showed his prowess in acting. He also earned a salary of $6 million, but he managed to significantly increase it to $50 million by negotiating for a certain percentage of the movie's overall profit—a good investment move on his part, indeed.
After having witnessed the killing of his parents, millionaire philanthropist Bruce Wayne (Michael Keaton) decided to wage a war against crime in Gotham City as Batman, and strike fear in the hearts of criminals. When a deformed madman named Joker (Jack Nicholson) tries to take over the city along with his network of villains, Batman must face his most ruthless nemesis ever, all while protecting his love interest, journalist Vicki Vale (Kim Basinger).
Emma Stone | La La Land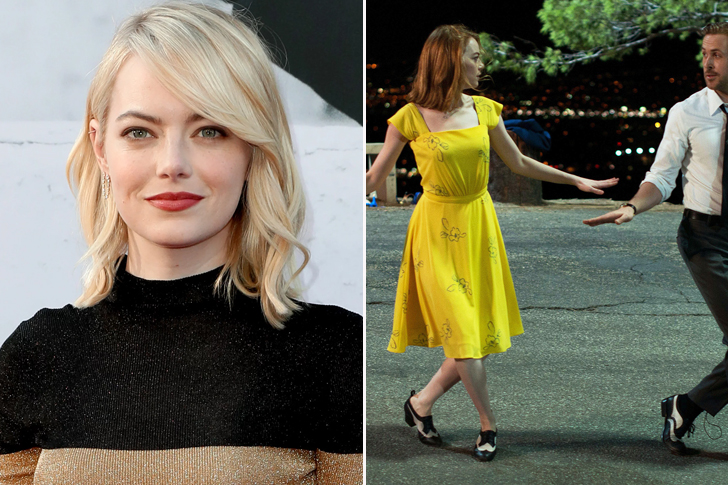 Over the years, Emma Stone has been one of the most sought-after actresses in Hollywood, credit to her acting skills in movies like La La Land, where she played the character of Mia. The storyline revolves around Sebastian (Ryan Gosling) and Mia, an aspiring actress and a jazz musician, who both have few chance meetings in the city of Los Angeles. As the pair continue to pursue their dreams, they begin a romance; but when success begins to mount, they're faced with the heart-breaking decision of choosing between their love for each other or their career.
The celebrity actress received a paycheck of $26 million for the movie and won the 2017 Academy Award for Best Actress. La La Land also won the New York City Film Critic's top prize, as well as other accolades and recognitions.
Mel Gibson | Lethal Weapon 4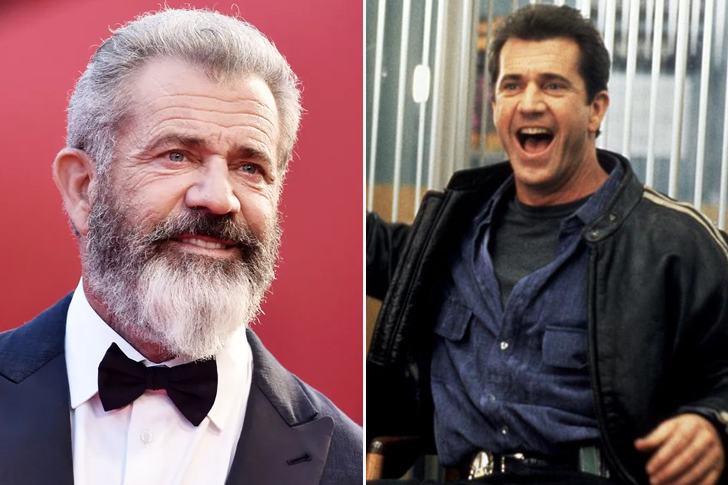 There was a time when Mel Gibson was one of the highest-paid actors in Hollywood. Indeed, for a single project in 1998, he earned a salary of $30 million — it was for the movie Lethal Weapon 4. The movie is about two cop buddies, Detective Riggs (Mel Gibson) and Roger Murtaugh (Danny Glover), and their loved ones who were facing dangers from Chinese mobsters.
As personal crises and age weighed on Detectives Riggs and Murtaugh, they must contend with deadly Chinese triads who are trying to free their former bosses from prison—with the help of some moving company, perhaps? Both detectives square off with Wah Sing Ku, who's deeply involved in counterfeit currency and slave trading. With the help of Detective Leo Getz (Joe Pesci) and smarty-pants rookie cop Lee Butters (Chris Rock), Detectives Riggs and Murtaugh try to take down Ku and his gang.
Ben Affleck | The Accountant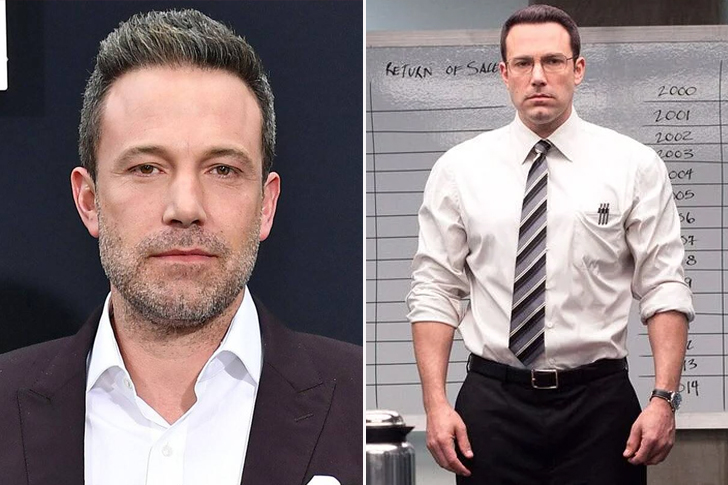 Having won the Best Original Screenplay in the Academy Award for the movie Good Will Hunting in 1997 — and at the same time having starred in it with Matt Damon, his childhood buddy—Ben Affleck gained a substantial degree of recognition in Hollywood. Among his top-grossing films is The Accountant, which earned Affleck a sizeable $14 million in 2016.
It is a story about a mathematics savant named Christian Wolff (Ben Affleck) who's more naturally attuned to numbers than people. Wolff works as a freelance accountant for dangerous criminal organizations and uses a small-town CPA office as a cover. Cracks begin to show in Wolf's cover, and Treasury director named Raymond King (J.K. Simmons) starts discovering his tracks. Wolff then takes a legitimate job from a robotics company, but as he gets closer to the truth about a discrepancy within the company that involved millions of dollars, the body count starts to pile up.
Tom Hanks | Saving Private Ryan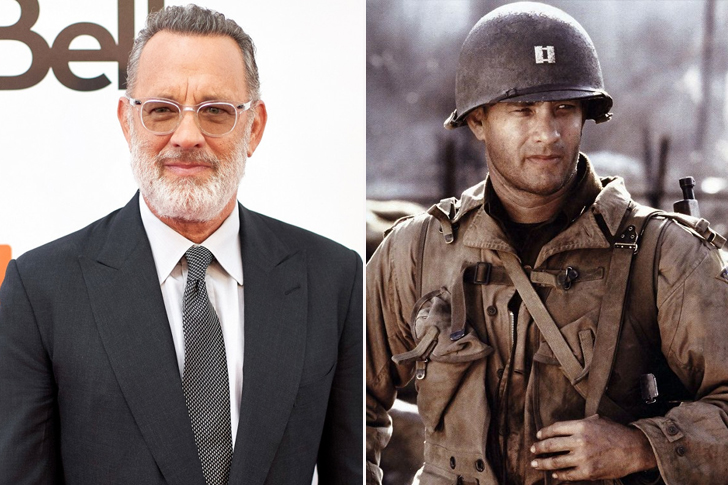 In the movie Saving Private Ryan, Tom Hanks plays the character of Captain John Miller, who got assigned to bring home a soldier named Private James Ryan during the Normandy invasion in World War II. In the preceding events, a mother had lost three of her four sons in the war, which were Private Ryan's siblings, and the President of the United States tasked the military to do everything in their power to bring back the remaining son home. As Captain Miller and his men embarked on finding the private, they faced a difficult and deadly journey, with snipers and tanks waiting for them along the way.
Tom Hanks reportedly received $40 million for the movie, which was a substantial amount for the actor at the time—credit to his fame. Hanks was inducted into the United States Army Ranger Hall of Fame as an honorary member in 2006 for his accurate portrayal of a captain in the movie.
Adam Sandler | Jack and Jill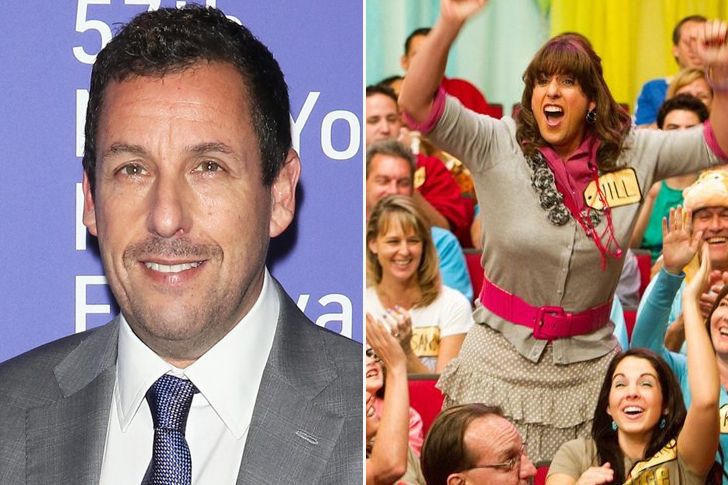 Adam Sandler is one of the most quirky comedy actors in Hollywood. Credit to that, he has 73 films under his belt so far, and one of them earned him $25 million for the movie Jack and Jill released in 2011.
It's a story about an ad executive named Jack (Adam Sandler) who dreads the holidays because his twin sister, Jill (also Sandler), makes her annual visit. However, the twins got off on the the wrong foot, and the only way for Jack to make it up to his twin sister is to invite her over for Hannukah—a Jewish festival. On the other hand, Jack desperately needed Al Pacino (as himself) to star in an ad commercial, and when he found out that Al has taken a shine to Jill, the ad executive was forced to extend his sister's visit even longer.
The celebrity actor won the Kid's Choice Award for Favorite Movie Actor for his portrayal of both characters in the movie.
Arnold Schwarzenegger | Terminator 3: The Rise of the Machines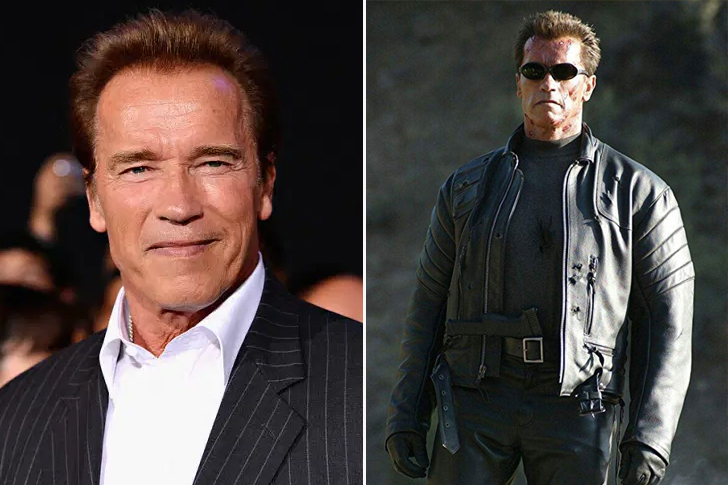 "I'll be back," and he did. Arnold Schwarzenegger made a series of films for the movie Terminator. For more than two decades since the first release, the Terminator franchise has been reaping box office successes—no need for payday loans. One of them is the Terminator 3: The Rise of the Machines, in which Schwarzenegger received an amount of $29.25 million for his "pay-or-play" contract. It's a term informally used in filmmaking which basically states that pay is guaranteed even if the actor is released from the contract, with various exceptions.
The story is about a powerful cyborg from a post-apocalyptic future sent back in time to find and protect a drifter. Soon after, they found themselves in great peril against the most sophisticated robot assassin from the future sent by the highly complex artificial intelligence Skynet. The Terminator must do everything he can to protect not only himself but also his companions.
Johnny Depp | Pirates of the Caribbean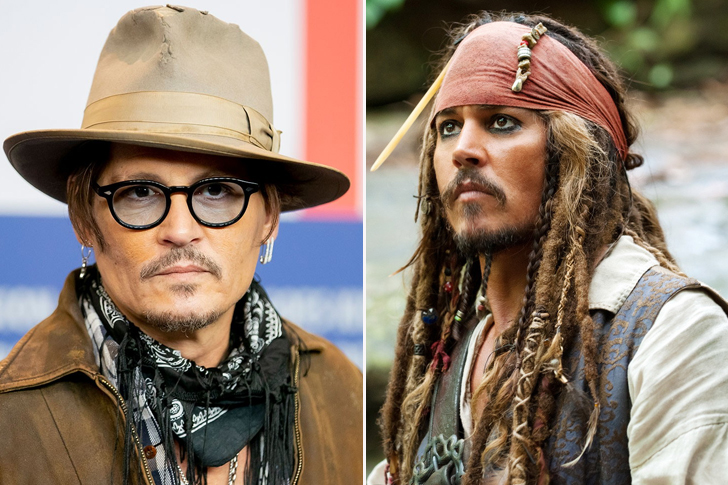 One can only imagine the bliss that Hollywood actors feel doing the job they like while getting paid huge amounts of money. Johnny Depp can relate to that because he's paid $55 million for his portrayal of the fictional character Jack Sparrow in the blockbuster hit movie Pirates of the Caribbean. In total, Depp earned a whopping $300 million for all the six films of the franchise in 10 years—Depp surely has the most advanced home security systems in his home.
The storyline revolves around Capt. Jack Sparrow (Johnny Depp) and his adventures after he arrived at Port Royal in the Caribbean without a crew or ship. The town was besieged by a pirate ship during the night that kidnapped the governor's daughter, Elizabeth (Keira Knightley), who has in her possession a valuable coin linked to a jinx which turned the pirates into zombies. In an unusual partnership, a gallant blacksmith named Will Turner (Orlando Bloom), who's smitten with Elizabeth, forged an alliance with Capt. Sparrow to pursue the pirates.
Keanu Reeves | The Matrix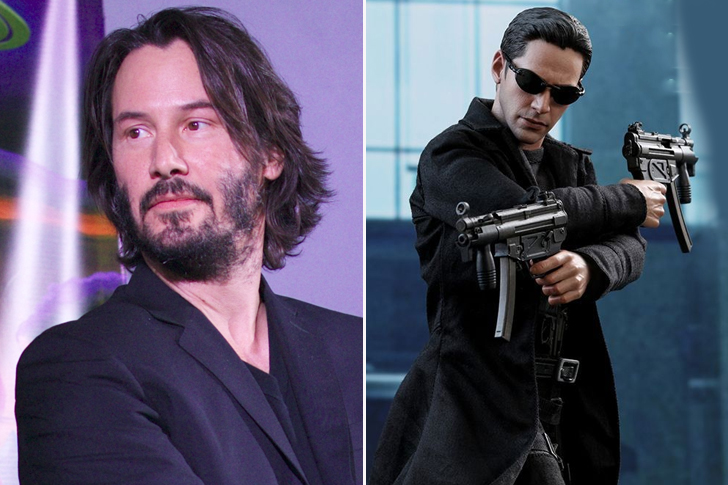 The Matrix franchise gave Keanu Reeves a substantial amount of money, and with a reported valuation of
$262 million, it's reasonable to think that Keanu has one of the most advanced home security systems installed. Since then, Keanu has become one of the most bankable actors in Hollywood up to the present. The first installment of the Matrix movies was in 1999, and it became a box office hit at the time.
In the movie, Neo (Keanu Reeves) believed that the only person who can answer his questions about the matrix was Morpheus (Lawrence Fishburne), an elusive entity considered to be the most dangerous man alive. Eventually, Neo is contacted by Trinity (Carrie-Anne Moss), a beautiful stranger to him but a trusted associate of Morpheus. Trinity then led Neo to a place where Morpheus was waiting. Soon after, they were engaged in a brutal fight with a group of viciously intelligent secret agents, computer programs whose main objective was to eliminate anything or anyone that could potentially reveal the truth about the matrix and its inhabitants.
Will Smith | Men In Black 3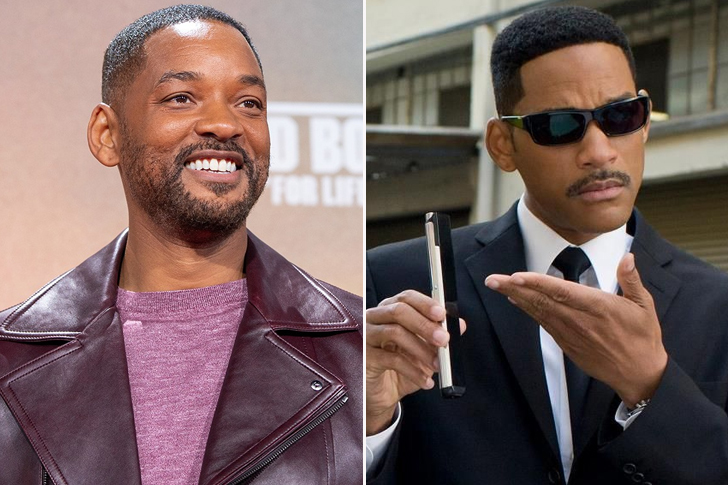 Since his Fresh Prince of Bel-Air days, Will Smith has shown exemplary talents in acting up to this day. One thing about superstar actors in Hollywood is that they earn massive piles of cash, and Will received a $100 million paycheck for the movie Men In Black 3 in 2012—not bad for investment planning purposes. It's only one of the movies where Will was paid a lot of money.
Playing Agent J in the film, he goes back in time to save his gruff partner, Agent K (Tommy Lee Jones), from getting killed by a vicious criminal alien named Boris the Animal (Jemaine Clement). When Boris got confined in the lunar penal colony LunarMax, he manages to escape and travel back to Earth to kill the man who put him there, Agent K. As Agent K and J corner Boris, he suddenly disappears. A twist in the movie shows that Agent K is killed by Boris as he returns back in time. With the planet's fate at stake, Agent J teams up with the younger Agent K (Josh Brolin) to put things right.
Bruce Willis | The Sixth Sense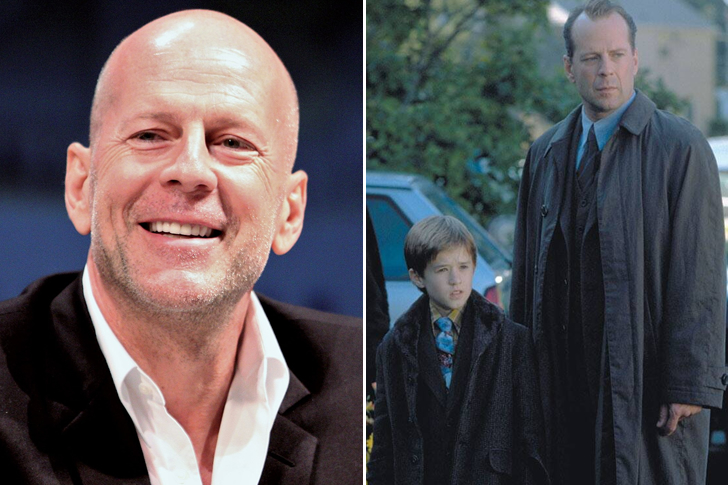 It's not often that Hollywood actors deviate from the usual characters they are known for. For Bruce Willis, people were used to seeing him in action-packed movies, but this wasn't the case for the film The Sixth Sense. In the movie, he plays a somber child psychologist named Dr. Malcolm Crowe. He tries to help a child named Cole Sear (Haley Joel Osment) who's struggling with supernatural experiences. The young Cole is too afraid to share his plight with other people but not with Dr. Crowe. As the psychologist begins to unravel the truth behind young Cole's supernatural abilities, he ends up acting as a medium between Dr. Crowe and a slew of unhappy spirits. Both characters experience something unexplainable.
Bruce was paid $20 million for the movie. However, he was able to increase his yield to $130 million because he negotiated a percentage of the overall profits for the movie, including video sales, which reached over $100 million—an amount which is more than enough to use as investment money.
Harrison Ford | Indiana Jones and the Kingdom of the Crystal Skull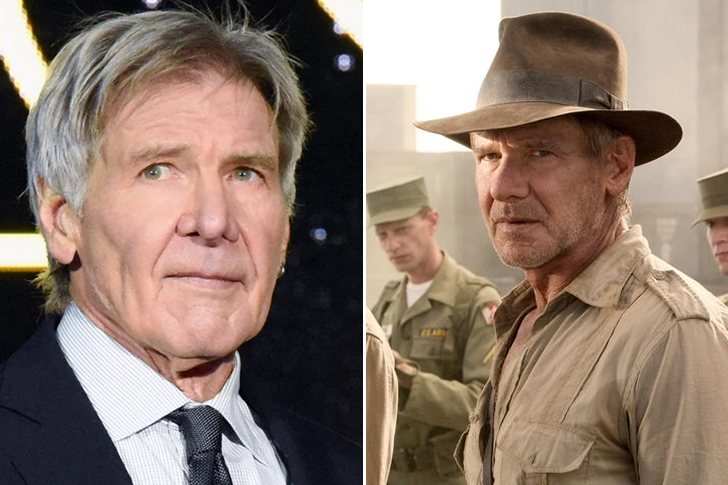 Over the years, Harrison Ford has achieved tremendous success, recognitions and accolades, consolidating his status as a superstar in Hollywood. One of the movies that contributed to his fame is the Indiana Jones movie franchise. As his celebrity status is undeniably stellar, Ford agreed to star in the movie sequel Indiana Jones and the Kingdom of the Crystal Skull twenty years after the last one under the agreement that he's going to have a percentage of the movie's overall profits. As a result, Ford was able to yield $65 million—smart investment planning.
The movie showed the famous archaeologist, Indiana Jones (Harrison Ford), returning from his latest adventure at the height of the Cold War, finding out that his job at Marshall College was in jeopardy. Soon after, Jones meets Mutt Williams, a motorcycle greaser who becomes his sidekick, who helps him find the Crystal Skull of Akator. Ironically, a deadly agent named Irina Spalko (Cate Blanchett) is also searching for the artifact as the Soviets believe that it would help them conquer the world.
Brad Pitt | Ocean's Eleven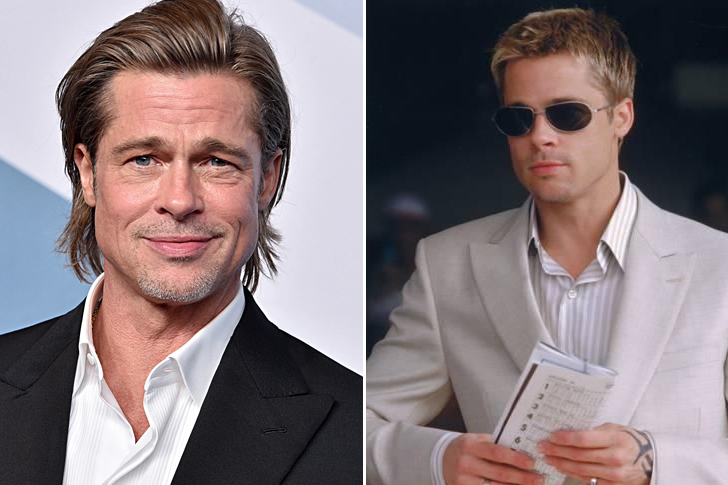 Brad Pitt is one of the most famous and bankable actors in Hollywood. Some of his famous movies are Interview with the Vampire, Mr. & Mrs. Smith, World War Z, Troy, and Ocean's Eleven—to mention a few. Brad received a considerable amount of money from all those movies—more than enough for investment money. One, in particular, was the latter. Brad played the character of Rusty Ryan, who's the right-hand man of Danny Ocean (George Clooney), the gentleman-thief leader of his crew.
Less than 24 hours into Danny's parole from the New Jersey penitentiary, the charismatic thief was already rolling out his grand plan—to score the biggest heist in history. Danny assembles a team of eleven highly skilled men in their line of work. Their targets were the Bellagio, MGM Grand, and Mirage casinos, all of which Terry Benedict (Andy Garcia) owns. Danny orchestrates the most elaborate and sophisticated casino heist in history. In the fictional movie, Brad reportedly received a $30 million salary for the film.
Chris Pratt | Passengers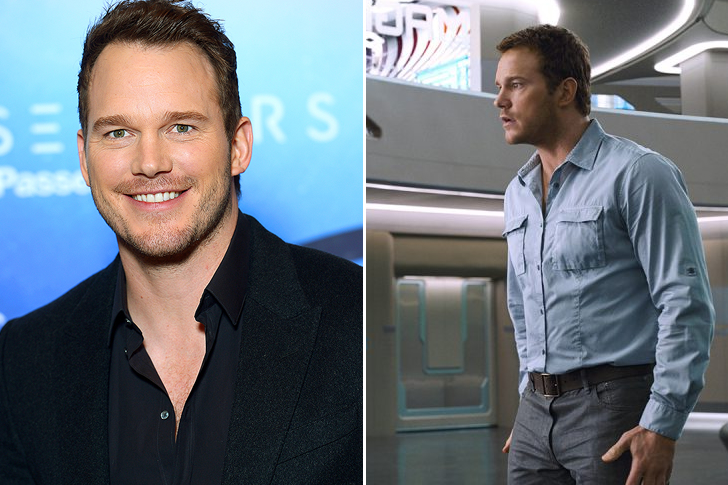 Born in Virginia, Minnesota, actor Chris Pratt always knew he'd be famous one day. True enough, he became one of today's most sought-after stars. He first catapulted to fame playing Andy Dwyer on Parks and Recreation, for which he was nominated for the Best Supporting Actor award by Critics' Choice Television Award in 2013.
A few years later, Pratt starred in Guardians of the Galaxy and Jurassic World, two films that made him become one of Hollywood's most bankable actors. The movies garnered $700 million and $1.6 billion, respectively, at the international box office. For his role in the 2016 science-fiction film Passengers, he reportedly received a whopping salary of $12 million. Now we know why he has a net worth of $60 million, a high credit score, and a Pacific Palisades property worth $15.6 million with his wife, Katherine Schwarzenegger.
Paul Reiser | Mad About You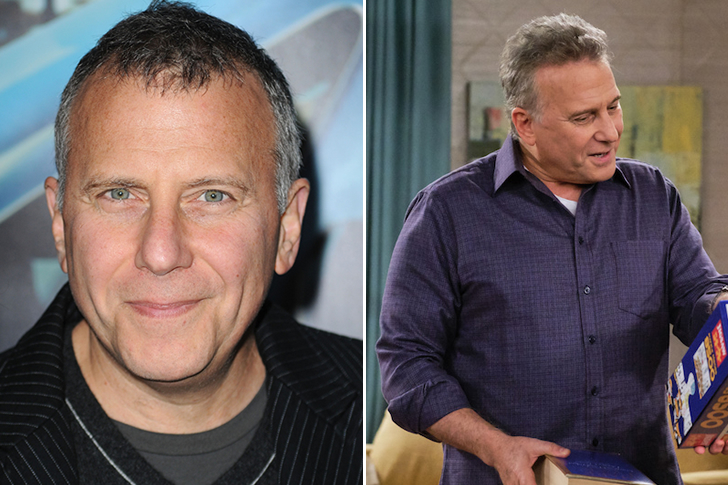 Paul Reiser earned his fame and fortune from television sitcoms, film, stand-up comedy, and books. In case you don't know, he's also a savvy real estate investor, who invested in a house in the gated community Beverly Park. It was revealed that the actor had sold this home to fellow star Dwayne "The Rock" Johnson for a staggering $28.7 million.
Reiser has over 30 film credits throughout his career, but he is most known for portraying the Emmy-nominated role of Paul Buchman in the '90s sitcom Mad About You. He reportedly earned $1 million per episode during the final season, which worked out to be $22 million for the entire season. Adjusting for inflation, it is the same as around $34 million today. He currently stars in the Netflix sci-fi series Stranger Things, along with David Harbour and Millie Bobby Brown.
Lauren Graham | Gilmore Girls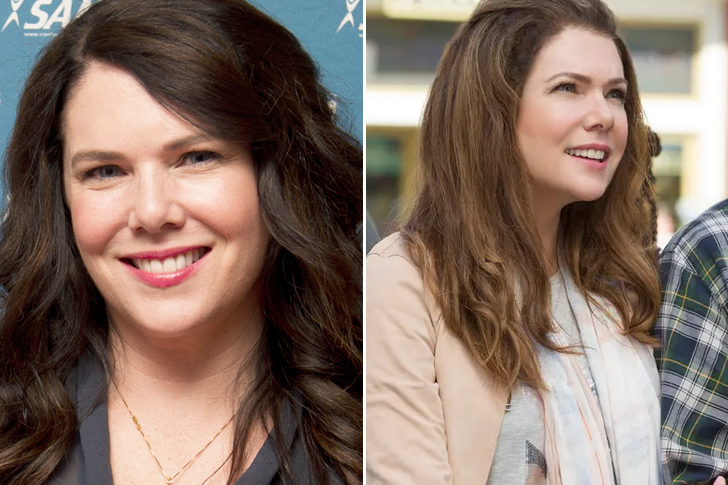 American actress Lauren Graham started her television career with a role on the sitcom Caroline in the City. She then starred in a few episodes of Law & Order. Her work in M.Y.O.B. (2000) turned out to be a flop, but the cancellation of the show turned out to be a blessing in disguise as she would later star in her most notable performance to date in the series called Gilmore Girls.
Graham received numerous awards for her work on the show, including a Screen Actors Guild Award and a Golden Globe Award. She reportedly earned $50,000 per episode, accumulating $4,350,000 for the show's first four seasons. Although not confirmed, it's safe to say that her salary went up as the show aired for a few more seasons. She has since put up investments in her own production company, Good Game Entertainment.
Denzel Washington | 2 Guns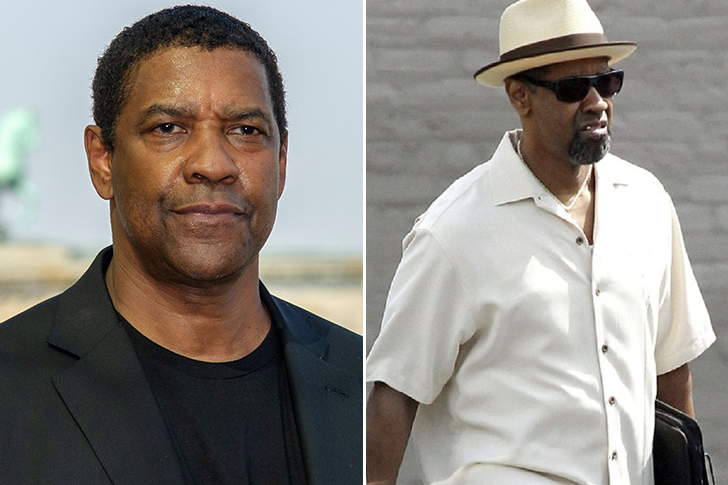 Denzel Washington is an actor, producer, screenwriter, and director who shot to fame in the late '70s after earning his degree in drama and journalism. His star rose quickly as he displayed his incredible talent in movies like The Pelican Brief, Malcolm X, and Courage Under Fire. Who could forget his award-winning performance in the legal drama Philadelphia? Around this time, he was earning huge paychecks for his movie roles. The films The Siege, Fallen, and Training Day, earned him $12 million each.
For his performance in the 2013 cop action comedy 2Guns, he reportedly earned $20 million. It's a known fact that box office success leads to higher paychecks for the actors. In other words, the more money they bring to the table, the higher the amount they can command for their next movies. Today, Washington receives upwards of $60 million every year.
Alec Guinness | Star Wars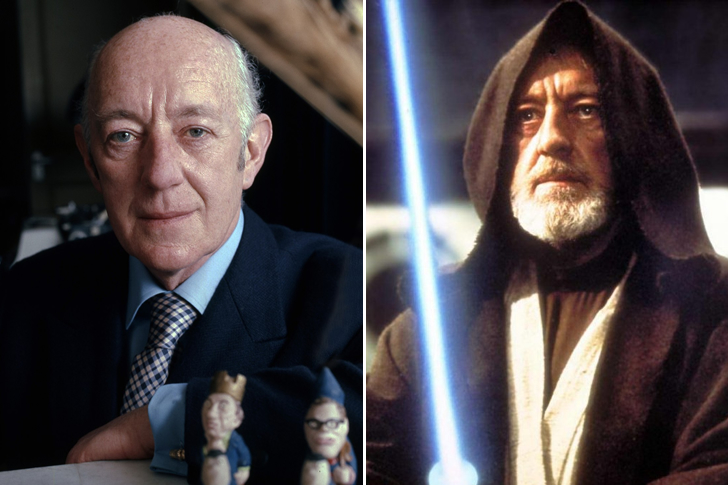 English actor Alec Guinness was knighted in 1959. While he started his career in theater, he acted in several movies over the course of his life. Perhaps, he was most notable for portraying Obi-Wan Kenobi in the original Star Wars trilogy. His appearance in the George Lucas film earned him a nomination for Best Supporting Actor at the Academy Awards.
Having his name on the credits was a draw for moviegoers to see the first-ever Star Wars movie in 1977. Did you know he earned millions for his starring role? Thanks to his previous accomplishments, the actor received a salary that matched his experience and skill. You'd be surprised to know that instead of taking a flat rate, Guinness wisely decided to command a portion of the movie's profits. He earned $3.3 million for the first series and, overall, a cool $50 million.
Adam Sandler | 50 First Dates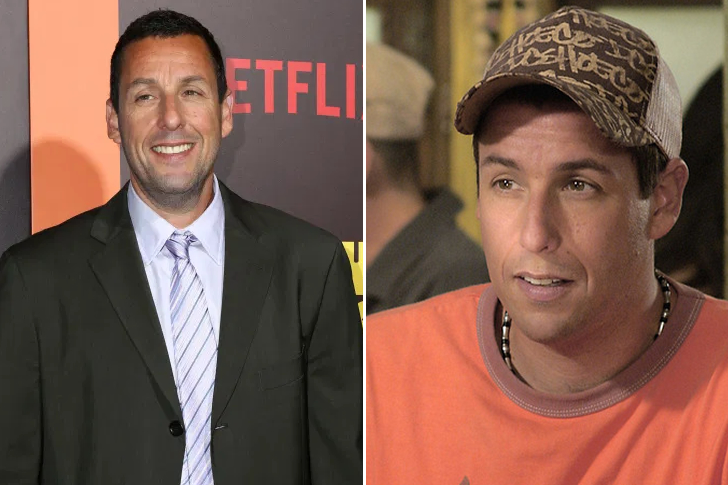 Adam Sandler is an American comedian turned producer. He skyrocketed to international fame as a Saturday Night Live cast member before making the jump to the film industry. At various moments during his career, he was named the world's highest-paid entertainer. To this day, Sandler easily makes $50 to 60 million annually from his various endeavors. To some degree, that's more than enough to make him one of the wealthiest actors in the world if you ask us.
Sandler received a $25 million paycheck for his 2004 film 50 First Dates. Imagine the total amount he earned for his other appearances in a number of classic Sandler comedies, including The Wedding Singer, Happy Gilmore, The Waterboy, and Mr. Deeds, to name just a few. He also produced these movies under his own production company, the Happy Madison Production company.
Leonardo DiCaprio | Wolf of Wall Street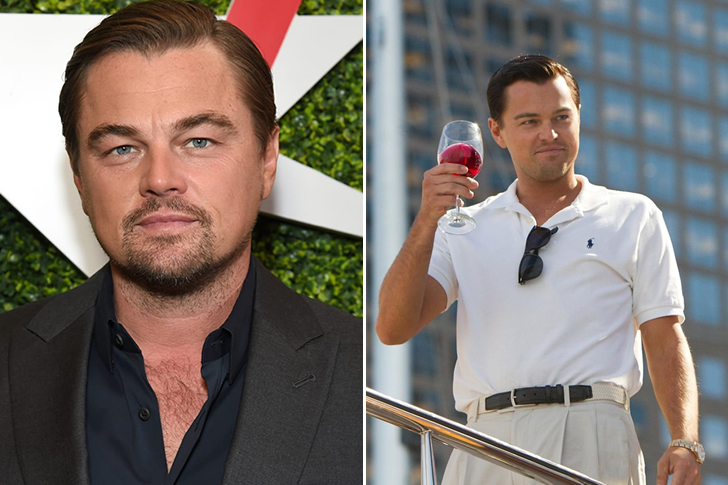 Leonardo DiCaprio has been in the Hollywood industry since the '90s. He has become a producer, philanthropist, and environmentalist as well. Between 1995 and 2020, the renowned actor has earned $300 million from film salaries and backend points alone. For instance, he earned a base salary of $2.5 million from 1997's Titanic, but he eventually collected $40 million because of a 1.8% cut of backend points. He has also garnered additional tens of millions from venture capital stakes, endorsements, and real estate investments.
Following the success of Titanic, he moved forward with a string of box-office success movies. He won multiple acting awards, which helped him secure his place as a leading man. For his outstanding performance in The Wolf of Wall Street, DiCaprio earned a huge $25 million. Take note, bonuses are not yet included in this huge amount.
Melissa McCarthy | Ghostbusters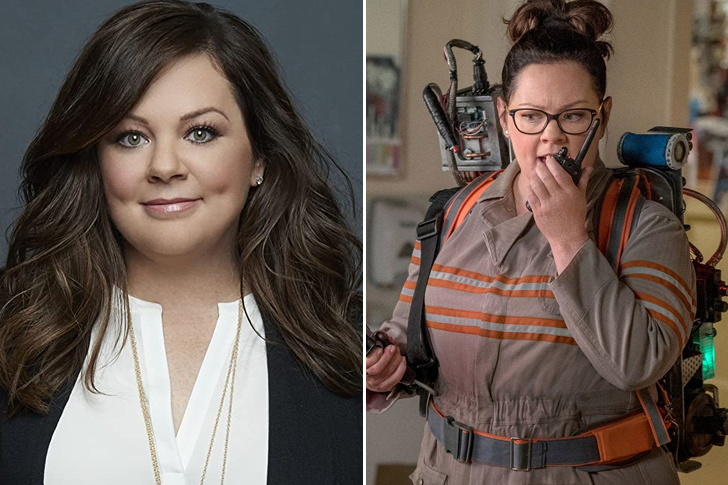 Melissa McCarthy spent almost 20 years attempting to have a breakthrough in show business, and it's a good thing she never gave up. She is now one of today's most beloved comedic female stars, widely recognized for starring in the hit comedies The Heat, Tammy, and Bridesmaids. From 2010 to 2016, she portrayed Molly Flynn in Mike & Molly, opposite Bill Gardell. For that role, she received her first Emmy Award.
Between August 2017 and August 2018, the comedienne earned $12 million from her many endeavors, making her land on the list of the top 10 highest-paid actresses in the world. McCarthy also received a hefty salary of $14 million for her role in the 2015 Ghostbusters movie. She and her husband, Ben Falcone, launched their own production company called On the Day Productions, a company with production credits in The Boss and Life of the Party.
Mark Wahlberg | Transformers: Age of Extinction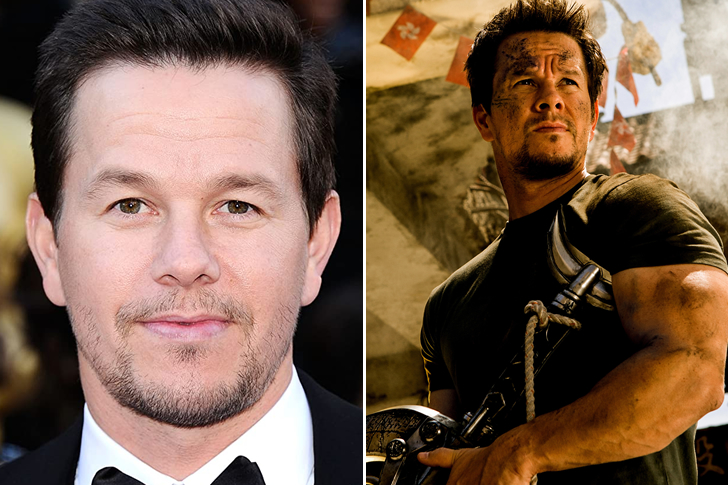 The popular movie actor Mark Wahlberg catapulted to fame in the '90s when he performed as teen rapper Marky Mark. After his short-lived music career flunked, he dabbled in modeling. He has since transitioned into a journey man in Hollywood until he broke into the A-list after landing a series of leading roles in movies such as The Perfect Storm, The Italian Job, and the Ted film series.
Wahlberg reportedly pocketed $17 million for appearing in Transformers: Age of Extinction. It was also revealed that he got more once the profits came in, but that number remains unknown. Aside from being a high-profile actor, he is also a producer and businessman. Today, Wahlberg, along with his brothers, owns a burger chain called Wahlburgers. He also used his investment money to co-found a water company called Aquahydrate with fellow rapper Sean "Diddy" Combs.
Angelina Jolie | Salt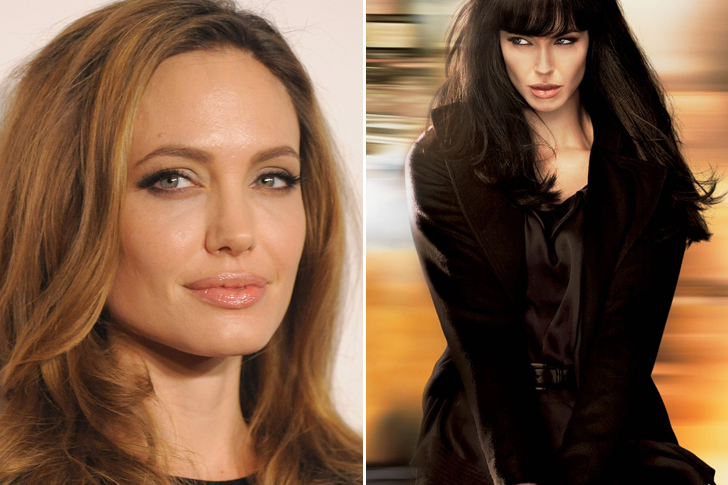 American actress and filmmaker Angelina Jolie has been one of the world's highest-paid actresses, commanding a salary of $20 million for a single role. Her net worth stands at $120 million as of writing. In a typical year, the flooring actress earns $20 to 30 million from endorsements and film salaries. For instance, between June 2019 and June 2020, she earned $35 million.
Between 2001 and 2011 alone, Jolie earned more than $120 million in salary alone. She earned $19 million for two Lara Croft movies. For Salt, she earned $20 million. Jolie is also heavily involved in charity and humanitarian efforts — she travels the world for field missions, engages with UNHCR, and donates money to many relief organizations. She also co-founded the Jolie-Pitt Foundation with her then-husband, Brad Pitt. Her contributions led her to receive the Jean Hersholt Humanitarian Award.
Denzel Washington | The Book of Eli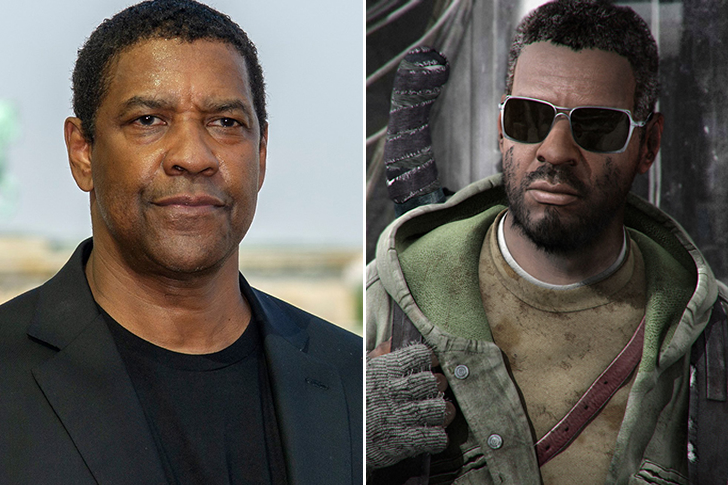 Born in Mount Vernon, New York, Denzel Washington attended Fordham University, where he graduated from studying drama and journalism in the late '70s. He later won a full-ride scholarship to San Francisco's American Conservatory Theater, though he returned to NYC after a year to pursue a career as a professional actor. He appeared in a number of stage shows, however, his first on-screen appearance came in 1977 in the TV movie Wilma. Several screen roles soon followed, but the actor got his big break in 1982 in the medical drama St. Elsewhere, portraying Dr. Phillip Chandler.
Washington quickly rose to prominence after showing off his exceptional acting talent in movies such as the lawyer drama Philadelphia. He was soon collecting major paychecks for all his movie performances. In 2010, he took home a $20 million salary for The Book of Eli.
Leonardo DiCaprio | The Revenant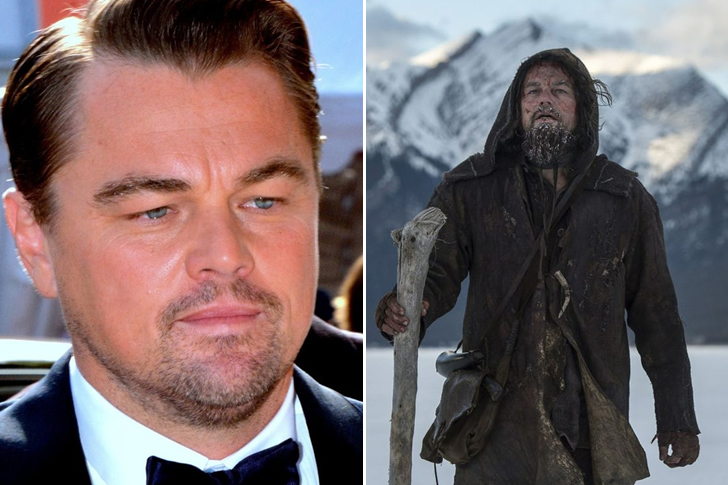 Leonardo DiCaprio has been in the entertainment scene for over 30 years. He then ventured outside the film industry and earned a fortune from real estate investments, endorsements, and venture capital stakes. His success came after the 1997 film Titanic, a film that smashed box office records. It led DiCaprio to garner multiple awards and secure his spot as one of Hollywood's top leading men. He moved forward, appearing in various movie genres, including Christopher Nolan's Inception and Steven Spielberg's Catch Me if You Can.
DiCaprio also worked with the legendary director Martin Scorsese in films such as Gangs of New York, The Aviator, The Departed, Shutter Island, and The Wolf of Wall Street. In 2016, the actor won his first-ever Academy Award for Best Actor for his performance in The Revenant. DiCaprio reportedly bagged $20 million in salary for this movie.
Matt Damon | The Martian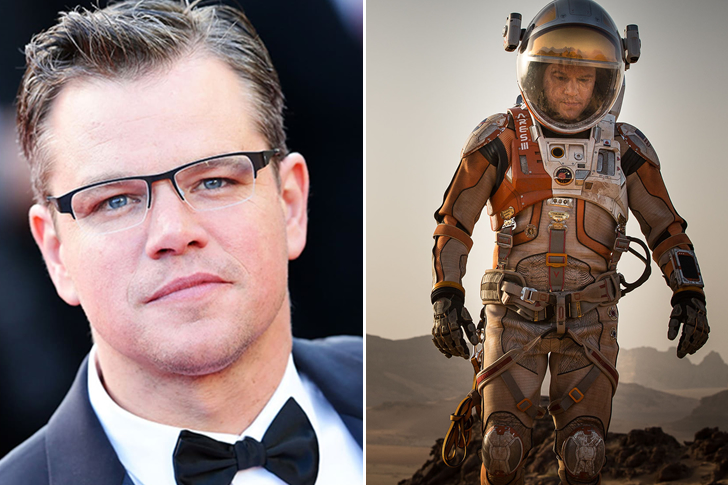 Matt Damon currently has a net worth of $170 million. The actor has been active in the movie industry since the mid-'90s. In recent years, he has been a significant box office draw. Damon's childhood best friend is fellow A-list actor Ben Affleck. Both boys received their big break when they wrote and starred in Good Will Hunting. Good Will Hunting was Damon's school project that was turned into a screenplay. After he decided to make it into a movie, he was surprised by its success. He then went from obscurity to fame overnight!
The actor attended Harvard University but quit 12 credits shy of a bachelor of arts in English. Nevertheless, important film roles quickly followed him after Good Will Hunting, such as The Rainmaker and Saving Private Ryan. For the 2015 film The Martian, he was reportedly paid $25 million.
Peter Dinklage | Game of Thrones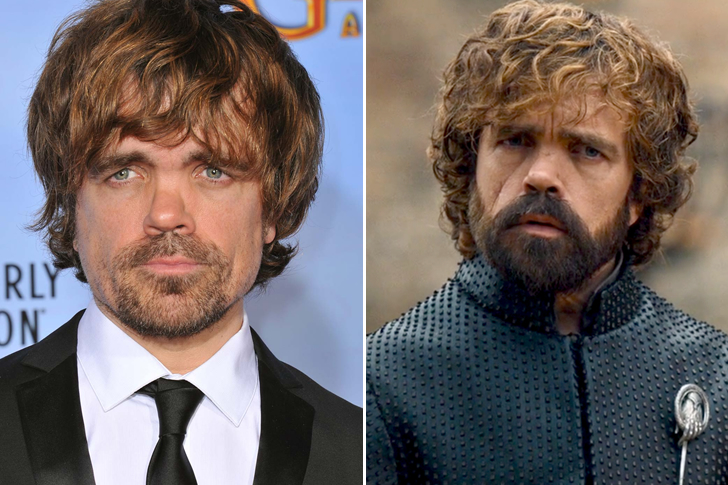 Peter Dinklage often struggled to find work while he was starting his show business career. He made an impressive debut in the 1995 film Living in Oblivion, even though he only had a small part. By the early to mid-2000s, he garnered more acting roles in movies and TV shows until he was cast as Tyrion Lannister on the renowned show Game of Thrones in 2011. Dinklage was praised for his work on the HBO show and has won awards for his performance. As of 2018, he won 12 awards out of 58 various award nominations.
For the final two seasons of the hit show, Dinklage's salary per episode was $1.1 million. He earned a total of $14.3 million for those seasons. The actor's total earnings from Game of Thrones tops $30 million. Until today, he appears on the silver screen and has a high credit score.
Kaley Cuoco | The Big Bang Theory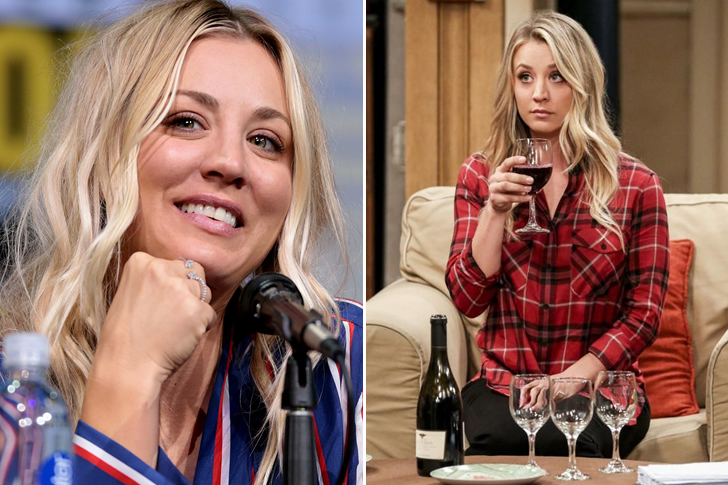 American actress and singer Kaley Cuoco is most popular for starring in The Big Bang Theory. She has also appeared in The Penthouse, Hop, Killer Movie, and Debating Robert Lee. Cuoco started her career as a model and actress at a young age. She was age six when she starred in Quicksand: No Escape. At nine, she starred with notable actor Denzel Washington in Virtuosity.
Cuoco gained much attention after performing in Growing Up Brady, portraying the role of Marsha Brady. By the mid-2000s, the flooring actress had roles in TV shows and sitcoms, and she was offered to portray Penny in The Big Bang Theory in 2007. For the last two seasons (11 and 12) of the show, she and her co-stars each earned a million dollars per episode, collecting a total of $48 million for those two seasons.
Nicole Kidman | Big Little Lies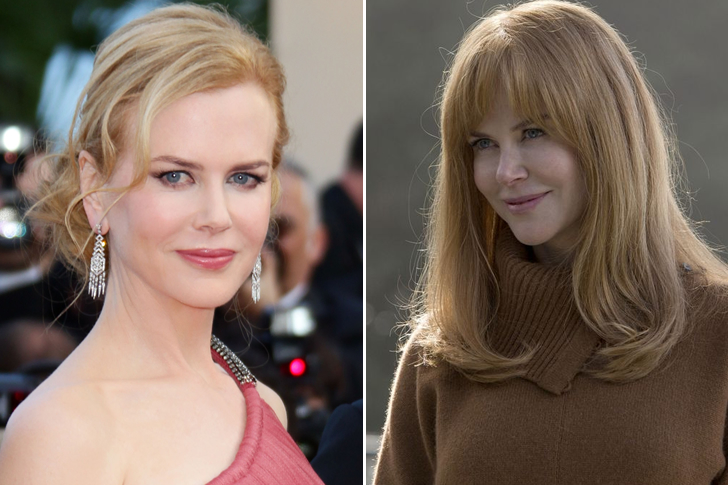 As one of Hollywood's most established actresses, it only follows that Nicole Kidman fetches quite the salary whenever she does projects. It doesn't matter whether she's participating in a major motion film like Aquaman or appearing in a television series such as Big Little Lies. Not only does she carry with her a degree of star power that's incomparable, she can also deliver in any role she is given.
For the award-winning TV show Little Big Lies, she was cast alongside a number of other industry veterans. This includes the likes of Meryl Streep, who is another of the show's leads. As for her salary, Kidman is said to have earned around $300,000 per episode of the show. There are reports saying, however, that since the series first began, her fee increased to almost a $1 million per episode. Hefty, but well worth it we believe!
James Gandolfini | The Sopranos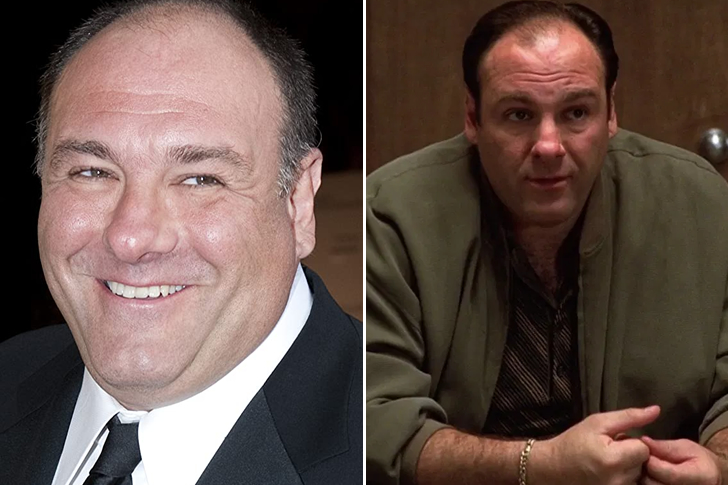 There's no doubting the fact that the late James Gandolfini helped turn The Sopranos into one of the most iconic TV shows of all time. When he passed on, his estimated net worth was at $70 million and he had received multiple accolades for his work in both TV and film. This includes his credit in the movies Zero Dark Thirty and True Romance. However, he remains most associated with his portrayal of Tony Soprano on the popular HBO series.
According to reports, during the early seasons of the show, the actor was earning $400,000 for every episode. This totals to about $5 million for every season. When The Sopranos hit the mainstream and gained popularity, particularly during its fifth season, the actor's pay was bumped up to $800,000 per episode and totaled $10 million for every season!
Jennifer Aniston | F.R.I.E.N.D.S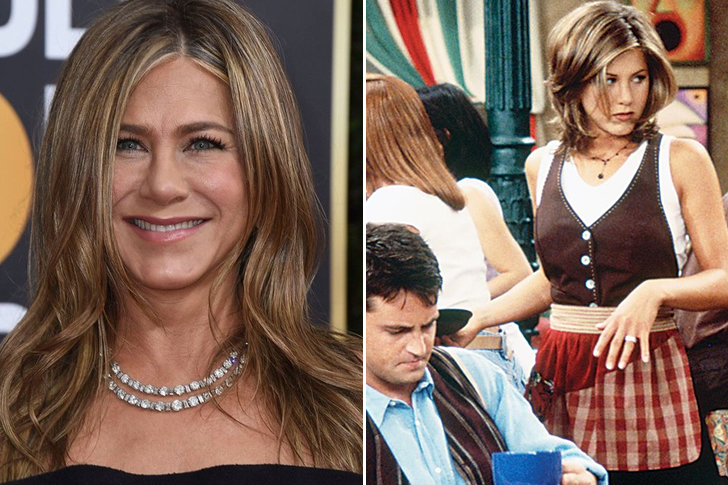 For some actresses, the end of a series also spells the end of their career. There are really fortunate ones, however, who manage to succeed even further. A good example of such is Jennifer Aniston, who remains one of the industry's most bankable talents. Since her breakout role in Friends, she has starred in countless blockbusters and has earned quite a significant net worth along the way. In fact, the investment money she earned through the sitcom is nothing compared to how much she rakes in for every film appearance today.
With that said, her TV salary isn't anything to feel bad about. During season one, the actress was said to have made $22,500 for every episode. As the show progressed and gained popularity, so did her salary. By season five, she was earning $1 million for every episode. This is on top of the 2% she receives from the show's annual syndication income!
Helen Hunt | Mad About You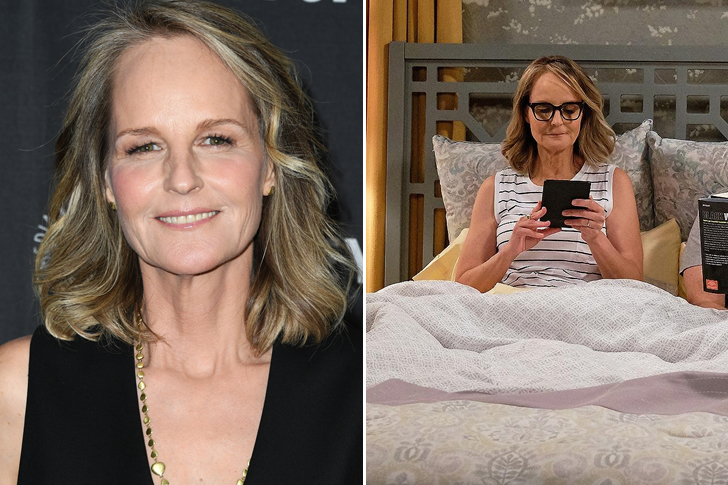 Helen Hunt is an actress, screenwriter, and film director who currently has a net worth of $75 million. While she has done numerous projects throughout the years, Hunt remains best known for starring the sitcom Mad About You. On the show, she portrayed the character of Jamie Buchman who worked as a public-relations specialist in New York City. Hunt starred opposite actor Paul Reiser, who portrayed her husband on the series.
She became a household name through Mad About You, and even got to try her hand at directing some of its episodes! They didn't just win in the ratings game, the two stars also received accolades for their performance. For her part, Hunt reportedly earned $1 million per episode, which made her one of the highest-paid TV actresses in the world. Not only that, she gets credit for being the first female actress in television to have achieved this feat.
Jerry Seinfeld | Seinfeld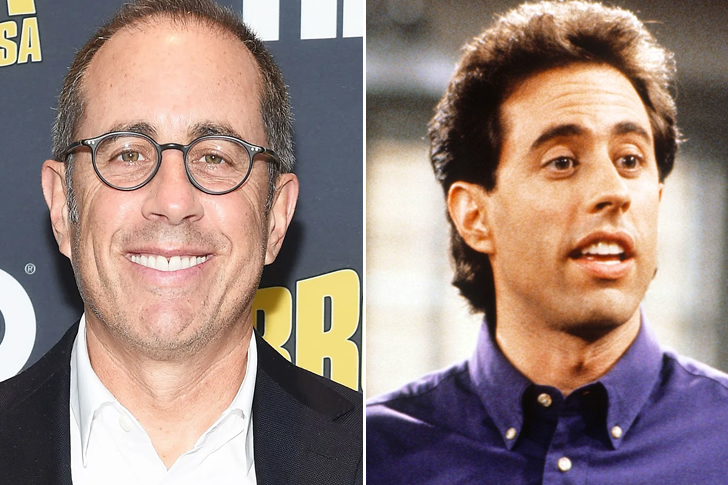 Jerry Seinfeld is one of the industry's most recognized actor and comedians. Over the years, he has managed to amass a net worth of $950 million, most of which was thanks to his highly-successful sitcom Seinfeld. The actor owns 7.5% of the sitcom's backend equity points, which means he has a steady income stream even when he isn't working all the time. To provide perspective, the show has managed to generate around seven billion dollars just from syndication revenue. Netflix recently acquired digital rights for it, so that's another $500 million!
It wasn't always this lucrative for the actor, however! In the beginning, he was only receiving $20,000 per episode. The following seasons saw his pay getting doubled. It was not until the show's ninth and final season that he received $1 million for each episode. He holds the distinction for being the first actor to have achieved this degree of success on TV.
Tim Allen | Home Improvement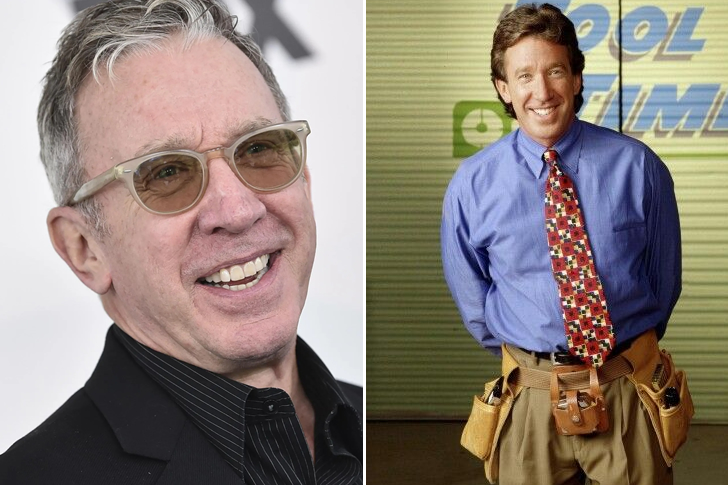 Actor Tim Allen is recognized as one of the foremost figures when it comes to contemporary comedy, but he also isn't limited to just this genre. Over the years, he has taken on a wide range of film and TV roles, but he is still best loved by audiences for his role in Home Improvement. Many consider it an American classic, after all. The show first began airing in 1991 and gave him the big break he needed as an actor.
Back then, he wasn't really known for his prowess as an actor, but proved naysayers with his relatable performance. According to Allen, he drew inspiration from his own experiences, and it's this formula that helped him charm his way into people's hearts. Did you know that during the show's peak, he was earning $1.25 million per episode? No wonder he was able to include establishing Wind Dancer Productions into his investment planning!
Kelsey Grammer | Frasier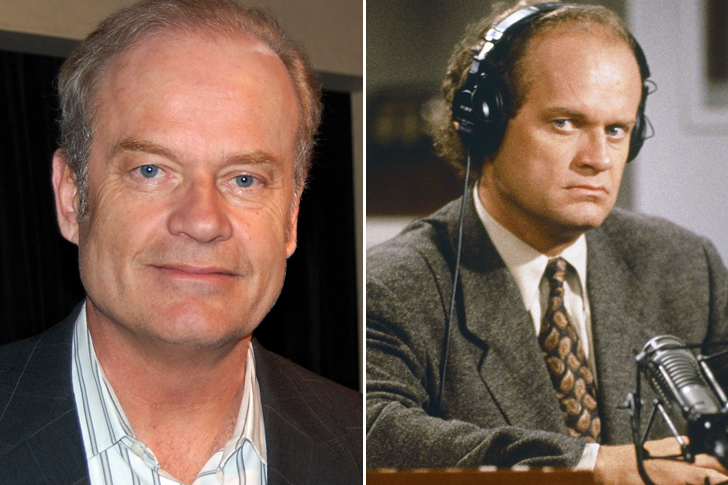 Another actor and comedian who found great success in television is Kelsey Grammer. Perhaps his most well-known role is that of Frasier Crane on the sitcom, Cheers. The character was so popular among audiences that he later earned his own spin-off show simply titled, Frasier. The show was met with praises and during its peak, was among the most-watched on television.
Its success meant a generous payday for Grammer. In fact, he is said to have earned $1.6 million per episode, which totals to $38 million for every season. At the time, it was a record-breaking salary for a TV actor and even today, it is still considered one of the highest salaries ever paid in the industry. This was great investment on the production company's part as the show went on for 11 strong seasons and won a total of 37 Primetime Emmy Awards!
Ray Romano | Everybody Loves Raymond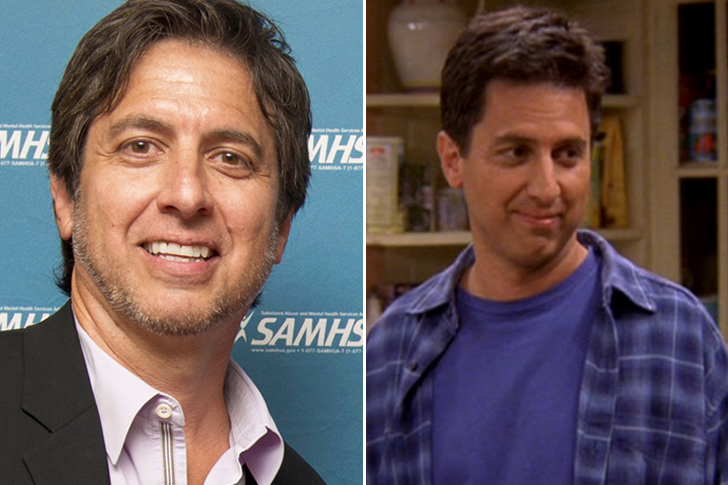 The comedian, actor, and writer is best known for his successful run on the sitcom Everybody Loves Raymond. While his salary for the first four seasons of the program isn't available, it is a fact that he began receiving $800,000 per episode during the fifth season of the show. If you thought the salary increases stopped there, we'll you're wrong. The actor broke records when he later earned $1.75 million for every episode during the show's last two season. This made him the highest paid TV actor in history, during that period.
It isn't just his base salary that keeps the actor earning. His financial advisor will surely be satisfied considering Romano also owns some of the backend points on the show. So, if you calculate all of its syndication deals at present, he can easily make millions in the coming years!
Ashton Kutcher | Two and a Half Men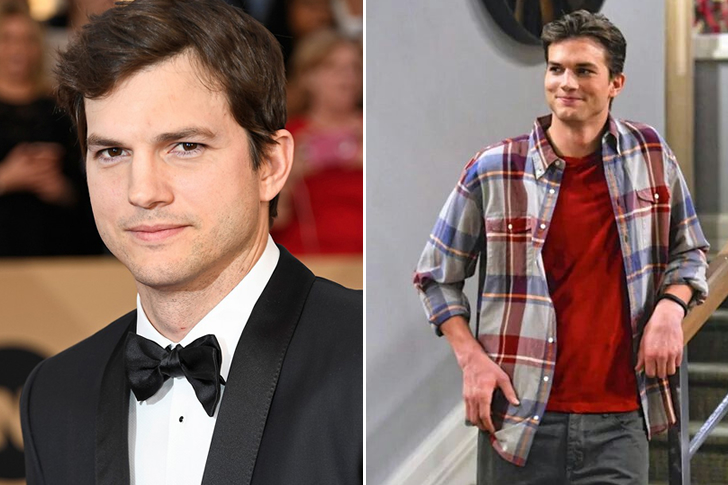 While we may not see actor Ashton Kutcher on TV as much these days, he used to be one of the biggest stars on both film and television. For a period of time, he even had his own prank program on MTV, which proved to be extremely popular among audiences. Following this, he later landed a role in the comedy show Two and a Half Men. If you're wondering just how successful the sitcom was, just consider the fact that he was paid $800,000 for every episode. This made him among the highest-paid TV actors at the time.
Contrary to what some might think, however, this was not his breakthrough TV role. Kutcher was also already an established name at the time, thanks to his performance on the sitcom That 70's Show. So, what does a guy like him do with all of his earnings? Aside from being great at money management, Kutcher is also a prolific venture capitalist, which has boosted his net worth over the years.
Mariska Hargitay | Law & Order: SVU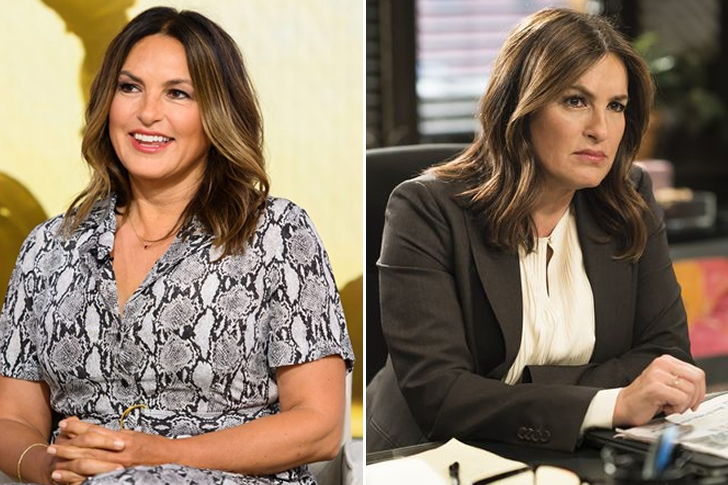 While she has done plenty of other work throughout the years, most audiences would be familiar with actress Mariska Hargitay through her role as Olivia Benson on the program Law & Order: Special Victims Unit. She has been on the show since 1999 and throughout the years, has seen significant increases when it comes to her salary. There are no official reports on how much she had made in the earlier seasons, but official channels do confirm that her current pay is at $500,000 per episode. With each season having at least 22 episodes, it's safe to say that the actress can make $11 million a year.
Now, that's not counting the money she makes through syndication royalties and other bonuses. Considering the other investment planning ventures that she has, it is likely that Hargitay makes anywhere from $13 to $15 million annually just from the program!
Alexis Bledel | Gilmore Girls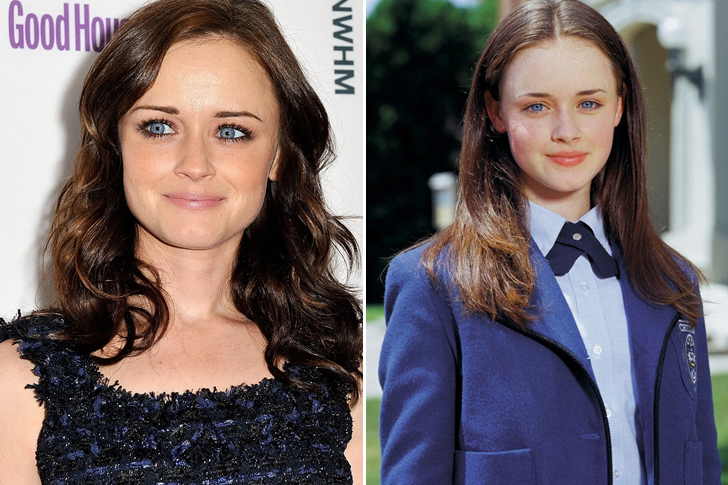 Before she became an actress, Alexis Bledel started out by doing modeling while she attended New York University's Tisch School for the Arts. She was only able to continue for a year before landing a major role in the WB comedy-drama series Gilmore Girls. She made her TV debut in the role of Rory Gilmore and immediately won people over with her charm. Alongside actress Lauren Graham, who played her mother on the show, they made Gilmore Girls one of the top-ranked programs during the early 2000s.
In fact, they also broke records by earning an estimated $750,000 for every episode of the show. Since then, the actress has received plenty of other credit, including successful film appearances. She starred in Tuck Everlasting, Sin City, and The Sisterhood of the Traveling Pants 2. Most recently, she was part of the ensemble cast of the Hulu Original series The Handmaid's Tale.
Michael Richards | Seinfeld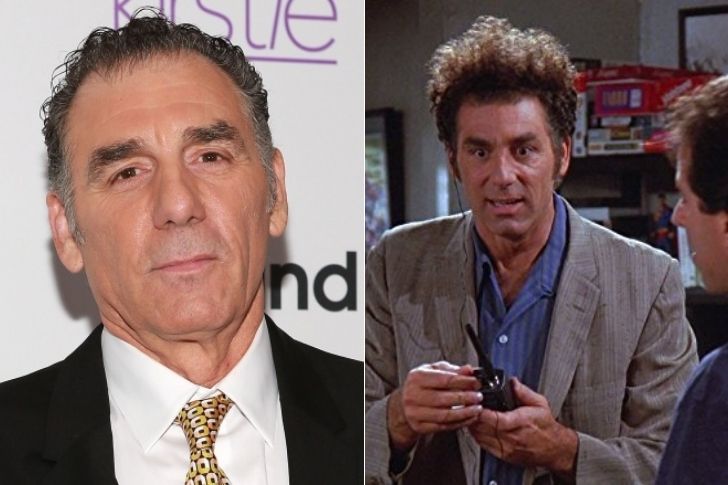 Who can forget Cosmo Kramer from the popular sitcom Seinfeld? Actor Michael Richards is most associated with this role and with good reason, he certainly delivered great performances each time. He was first cast back in 1989 by his former co-worker Larry David, alongside show creator Jerry Seinfeld. As you might have guessed, competition was stiff at the time and the program had a fairly slow start. It wasn't until the mid-90s that it began picking up pace. Among the cast members, Richards collected the most number of Emmys before the show's finale in 1998.
It might surprise you to learn that during the early seasons of Seinfeld, the cast was receiving around $150,000 per episode. This isn't a bad number at all, but the degree of increase they all received by the finale is nothing short of astounding. During the final season of the show, he was earning $600,000 for every episode on top of the syndication earnings he also receives!
Jon Cryer | Two and a Half Men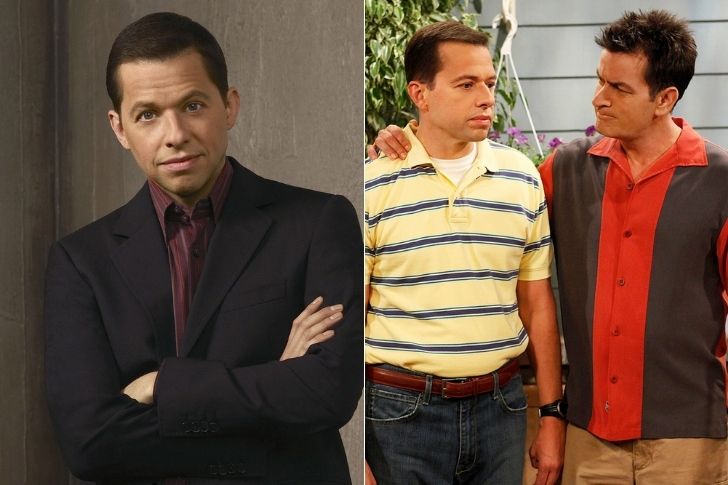 Two and Half Men was among the highest-ranked shows on television, especially during its peak. This helped its main cast achieve recognition, as well as a significant amount of investment money through their salary and syndication earnings. Some might say that this was a long time coming for Jon Cryer, considering the fact that he had been in a number of canceled TV shows before finally landing the role in 2003. Funnily enough, he almost didn't get the part; but with some push from Charlie Sheen, the show's producers took a chance on him.
The program was on air for almost a decade and Cryer holds the distinction for being the only actor to appear in every single episode. He had also won two Emmys for his performance. For his work, he was paid $650,000 per episode of the program. A much deserved reward, we think!
Michael C. Hall | Dexter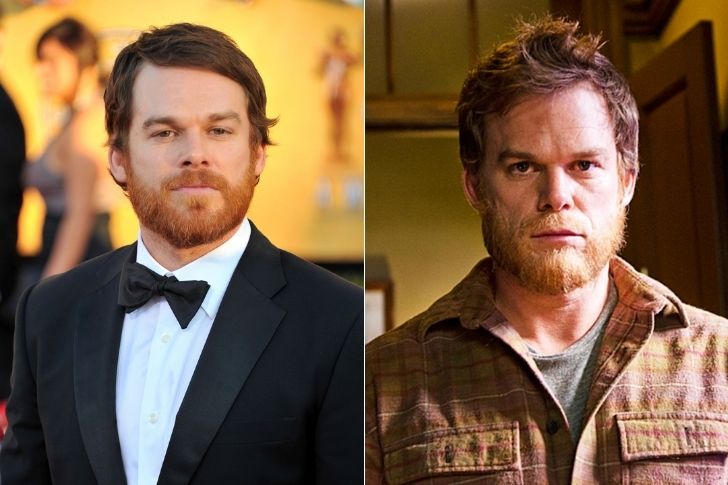 Michael C. Hall is quite well-known for his appearances in Six Feet Under and Dexter. Both shows lasted for quite a length of time and earned him several accolades along the way. However, it's safe to say that it was his role as Dexter Morgan on the popular Showtime program Dexter that really brought him mainstream recognition. Who would have thought that his portrayal of the vigilante serial killer would help him win people over? The show was on air from 2006 to 2013, and he would also later serve as executive producer for it.
At present, he reportedly has a net worth of $25 million. We can assume that a part of that fortune came from his time on Dexter, considering the fact that he was earning $350,000 per episode every season of the show! Aside from acting, he also has investments in real estate in both Los Angeles and New York City.
Andrew Lincoln | The Walking Dead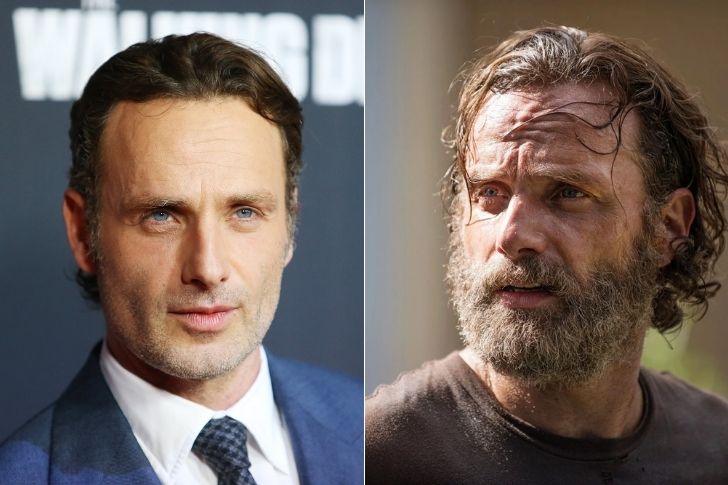 Andrew Lincoln first began appearing in films during the early 2000s. Many of his roles did help propel his career forward, but it wasn't until Love Actually did he gain traction. His performance helped him break into Hollywood, where he eventually started getting cast in various television shows. He would spend years acting in theatre and also received credit for voice work.
By 2010, however, he finally got the big break he needed. He was cast as Rick Grimes for the AMC'S The Walking Dead. He played the lead on the show until 2018, when he decided to quit. Since the show first aired, it had become one of the most popular primetime programs on TV. In fact, he had been earning $650,000 per episode by the time he left. If you're one of the fans who miss him, fret not. He is signed on to star on a trilogy of films based on the series!
Emmy Rossum | Shameless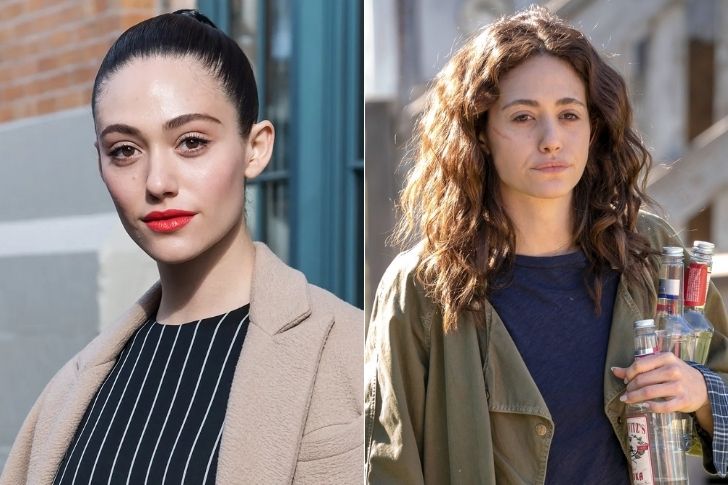 At a young age, Emmy Rossum already showcased an impressive talent for singing. In fact, at seven years old, she could already sing Happy Birthday in all 12 keys! This eventually landed her an opportunity to perform onstage alongside a choir. Along the way, though, the experience introduced Emmy to another passion – acting.
Emmy's first stint in the business was in 1997 when she landed an acting credit on the TV show As the World Turns. After a few more gigs on the small screen, she landed her film debut with 2000's Songcatcher. She also had the chance to sing alongside Dolly Parton for the movie's soundtrack. Since then, she's worked on other projects, including her music albums Inside Out and Sentimental Journey, and more on-screen roles in Mystic River, Beautiful Creatures, and Cold Pursuit. Among all of them, however, Emmy is most recognized for her portrayal of Fiona Gallagher on the TV show Shameless.
Patrick Dempsey | Grey's Anatomy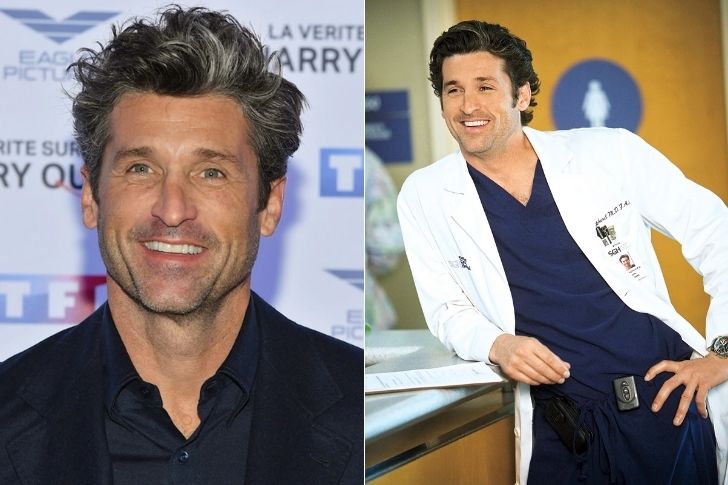 More often than not, an opportunity comes to us at the most random of times, whether we prepared for it or not. For Patrick Dempsey, who initially had a fondness for juggling, he realized his love for acting when he was invited to audition for a part in the stage play, Torch Song Trilogy.
Despite having worked on other movies and TV shows since then, fans of the actor often recognize him as Derek Shepherd in Grey's Anatomy. In fact, years after his departure from the show, fans still call him by his behind-the-scenes and on-screen nickname, McDreamy. Although he appreciates the popularity he got from the medical drama series, Patrick also wishes to be more than just Derek Shepherd. Besides acting, the Enchanted star has also been seen stepping on the gas pedal on the racing tracks, having competed in Rolex at Daytona, Baja 1000, and 24 Hours of Le Mans.
Téa Leoni | Madam Secretary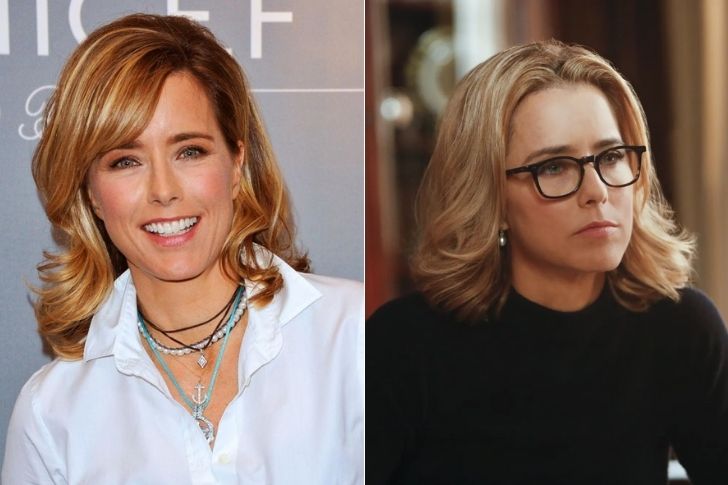 Although her parents didn't have careers in the entertainment industry, with her father being a lawyer and mother being a nutritionist, Téa Leoni eventually pursued an acting career, following in the footsteps of her relatives, Helenka Pantaleoni and Hank Patterson. Her first stint in the scene came in 1988 when she landed a part in Angels 88, another variant of the Charlie's Angels show. It was never released, but that wasn't enough to stop the actress.
After a couple of roles on the small screen, Leoni garnered widespread recognition for her performance in big-screen projects such as Deep Impact, The Family Man, and Fun with Dick and Jane. In 2014, however, the actress made a return to the TV show scene, starring as the titular character in CBS' political drama, Madam Secretary. With the show having concluded its story back in 2019, it's safe to say there's one question running in all of Leoni's fans: what's next?
Mark Harmon | NCIS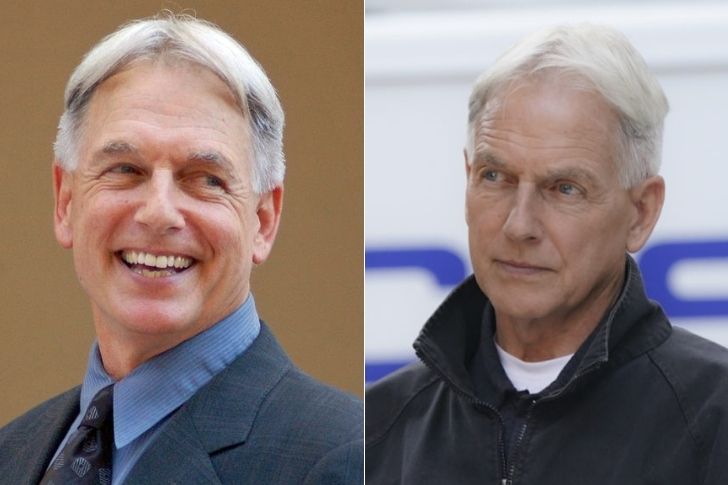 Most of the time, we inherit something from our parents, such as looks, talents, and interests. Well, one such example for that sentiment is Mark Harmon, whose mom was an actress while his dad was a football player. During his years in school, Mark played for Pierce College's football team for two years before transferring to UCLA, subsequently joining the university's Bruins. Besides the achievements he made in the sport, Mark graduated a cum laude with a Bachelor of Arts degree in Communications.
Mark then decided to follow in his mother's footsteps. Since the start of his career under the spotlight, many of his roles were often for law enforcement. With that said, it comes as no surprise he naturally transformed himself into special agent Leroy Jethro Gibbs in the TV series NCIS. With the actor set to return for the show's 19th season, it's safe to say we won't be saying goodbye to Mark and Leroy Gibbs just yet.
Hugh Laurie | House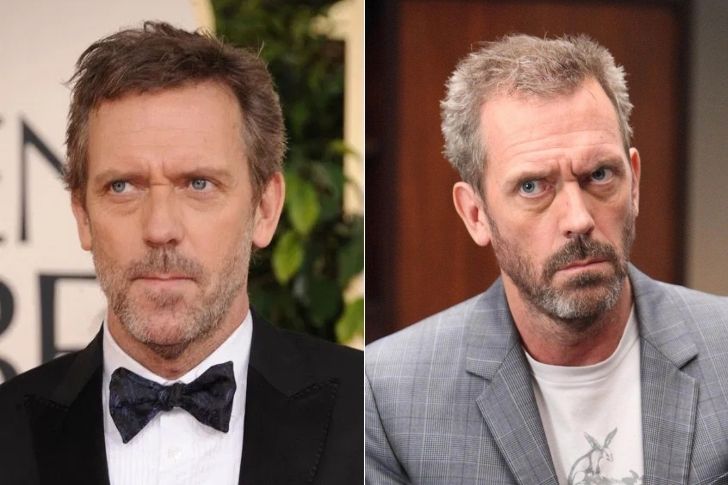 At first, Hugh Laurie was encouraged by his father to try rowing for his university. Along the way, though, Hugh also joined the university's drama club. Well, as it turns out, this decision soon became one of the greatest investments he's ever made. Since then, with his talent for acting improving along the way, Hugh has starred in projects such as A Bit of Fry & Laurie, Blackadder, and Stuart Little.
Among the many roles he's portrayed, the actor is often regarded for his performance as the titular character in the TV series, House. After almost a decade of starring as the character, it's no surprise that Hugh decided to try something new with his career. Besides acting in other projects since then, Hugh has also released a couple of albums and even plans to write a follow-up novel to his first book, The Gun Seller.
Norman Reedus | The Walking Dead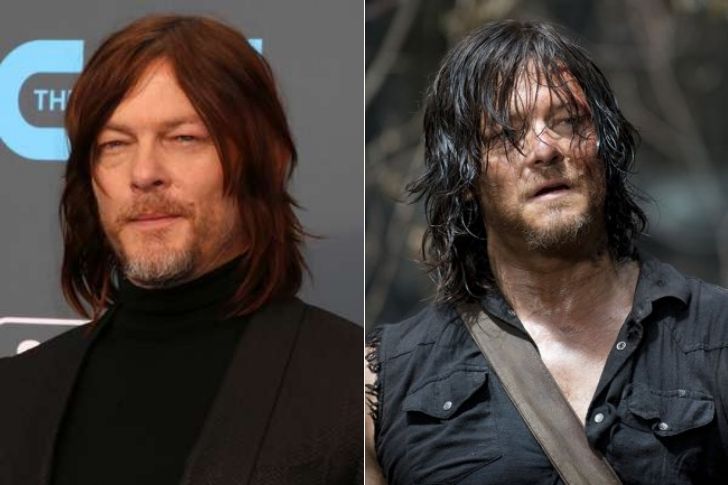 At this point, it's safe to say that Norman Reedus has garnered a high degree of recognition in the entertainment industry. During his earlier years, Norman worked at Harvey-Davidson and had stints as a painter, sculptor, and photographer. All that changed, though, when he was spotted at a bar in Hollywood and was asked if he wanted to try acting.
Having starred in Blade II, Deuces Wild, and the cult-classic Boondock Saints movies, Norman has since become synonymous with his character, Daryl Dixon, in The Walking Dead TV series. Despite the show nearing its conclusion, fans need not worry because Daryl's crossbow-wielding days are far from over. Along the way, the actor also established quite a following in the video gaming community. In collaboration with Hideo Kojima and Guillermo del Toro, Norman provided motion-capture performance, his likeness, and voice to the lead character, Sam Bridges, in the video game, Death Stranding.
You've Reached The End