The Taste of Success: Hot Celebrity Restaurants To Add On Your List!

Fame tends to be transient for many actors and actresses in Hollywood. The industry's fickle and very volatile, so much so that it takes one project to launch you to stardom and just one project to drag you down again.
For many, they make the most of what they have during their lucrative times. Others invest in their skills by attending workshops, while others try to make their money work for them by choosing to invest in different industries like real estate and restaurants.
With the guidance of their financial advisor, the celebrities on this list invested and grew their own restaurants. Banking on their name and their good food and service, here are the top (non-chef) celebrity-owned restaurants in the United States.
Chicken + Beer by Ludacris
It's not ludicrous for Ludacris to open his own restaurant in the Hartsfield-Jackson Airport in Atlanta. Its unique placement is just the right amount of gutsy, the risk paying off with the amount of positive reviews it's been getting.
The restaurant serves travelers with local beer and classic southern dishes like collard green, shrimp and grits, and short-rib mac n cheese. With the amount of people interested in having the taste of Chicken + Beer outside their travels, Ludacris is sure to have made his investment money back and more.
Nic & Norman's by Greg Nicotero & Norman Reedus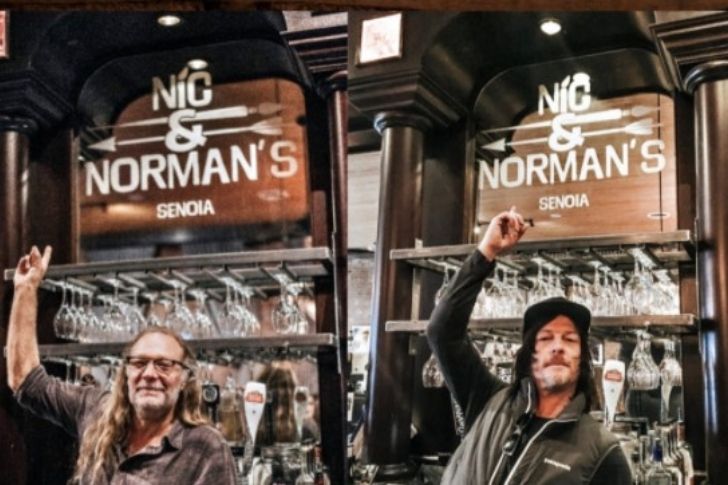 For The Walking Dead fans, here's another reason to visit Senoia, GA, aside from the place being the setting of the great zombie series. Its star, Norman Reedus, and its director, Greg Nicotero opened an intimate brick-wall restaurant in the area.
It has a great selection of gourmet burgers, pickle fries, and tons of Walking Dead memorabilia. Definitely worth making the trip and swiping your credit card for!
Michael Jordan's Steakhouse (Chicago) by Michael Jordan
As a former basketball player and forever legend of the sport, Michael Jordan is known to enjoy his protein. What better way to show it than to open his own steakhouses?
The GOAT has three steakhouses, including this titular one that serves different cuts of steak ranging from $47 to $99. It's a bit pricey but if you have the cash to burn, it's definitely worth it to get their flight of steak to sample many of their cuts for only $145.
Café Zoetrope by Francis Ford Coppola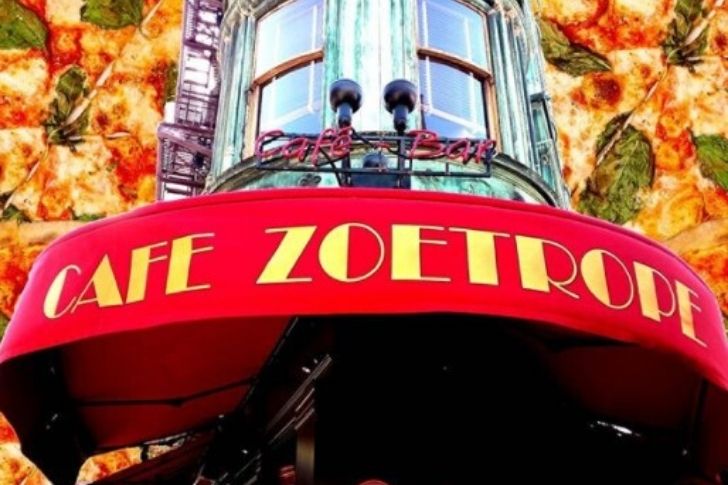 The name alone is very artsy. It is to be expected from the famed American director Francis Coppola. Located at the Bay Area in San Francisco, Café Zoetrope provides the Italian experience with its wide range of wine and hearty Italian food.
It's located in the Sentinel Building outside the Italian neighborhood of North Beach. If you're looking to feel like a Corleone family member, make sure to visit this restaurant–because we promise the place will make you feel like one to some degree.
JBJ Soul Kitchen by Jon Bon Jovi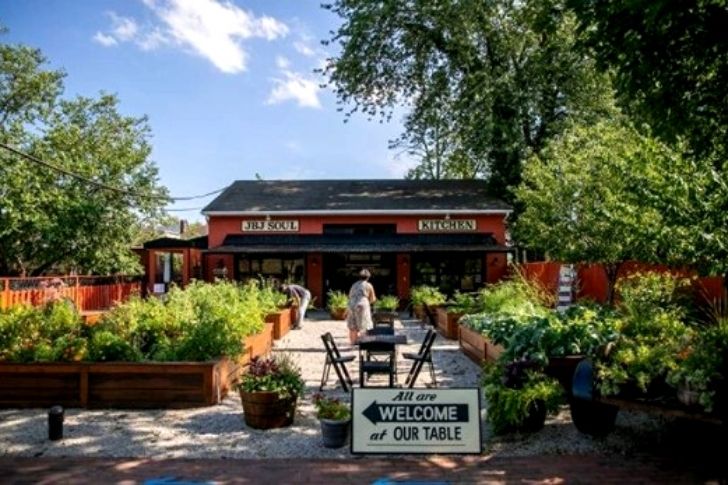 The JBJ Soul Kitchen really puts the soul into soul kitchen. The restaurant was founded by Jon Bon Jovi and his wife, Dorothea Hurley Bongiovi, with their Jon Bon Jovi Soul Foundation.
It is a community restaurant where your credit card might not even be needed. The staff asks its diners to only pay what they can afford. It's a movement to provide food for those who need it – and good food at that.
Celebrities have their own reasons as to why they open their own restaurants. Some reasons are sentimental while others are financial, trying to make the most of their investments. Whatever the reason is, the restaurants on this list check the most important requirements of all – delicious food and great ambiance.