How Much Were These Golden Age Of Hollywood Stars Worth?

The classic eras of the sixties, the seventies, and the eighties have produced not only the golden movies that we now know as the origin of all things beautiful but also stars that will reign over the film and TV industry. These are the celebrities that started out in black and white reels and picture televisions. They were also the ones who set the standard of greatness in acting. These eras created beautiful aesthetics and an entire ambiance of sophistication, status, and flair. The degree of influence that these years have caused modern film and TV making has been tremendous. It was not only the industry that benefitted from the men and women's hard work behind these decades, though. The celebrities themselves made both extreme fame and fortune for their talents. Some of them are still out and about right now, with a prestigious reputation, of course. Let us get to see which big names survived the times and surpassed Old Hollywood with both their career and bank accounts intact!
Al Pacino | Est. $165 Million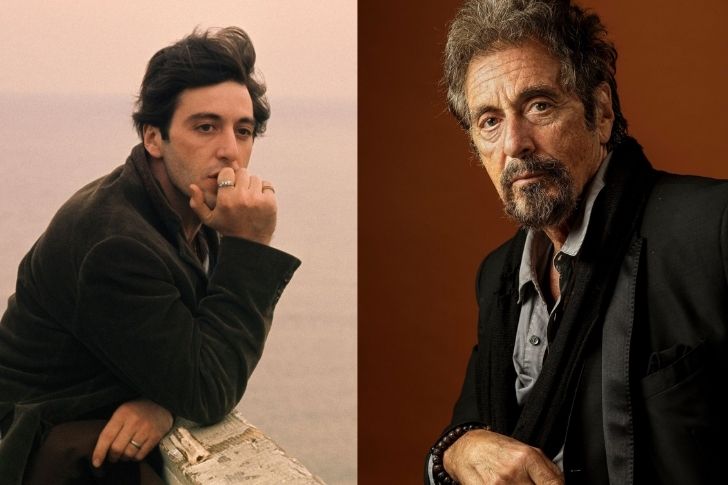 Al Pacino is given credit for being one of the legends of Hollywood. As an esteemed actor, he has amassed a total net worth of $165 million. With a career that has spanned more than five decades, Al Pacino is considered one of the greatest actors of all time. He appeared in movies that defined the '70s and the '80s cinema. Though most of his works are in the action or drama genres, he occasionally pays a visit to almost all film genres as well.
As he became one of the most sought-after performers of his time, he is also known to have turned down multiple big projects. Some of these are Die Hard, Star Wars, and Apocalypse Now. On a more personal note, he is quite generous in sharing his blessings. He is known to donate to Red Cross and Amnesty International.
Lee Grant | Est. $15 Million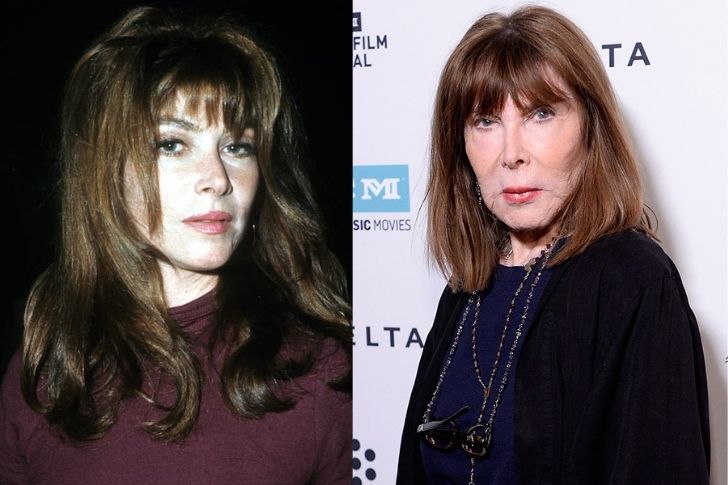 Lee Grant is a dancer, actress, and performer with a current net worth of $15 million. Lee Grant was born in Manhattan, New York in October 1926. Her career began with ballet, where she was featured in the Metropolitan Opera House. She debuted in the Metropolitan Opera at four years old and joined the American Ballet at 11. She worked on and off Broadway and earned acclaim for her role in Detective Story (1951).
Because of personal reasons, she could not continue her career for a decade after the height of her ballerina job. During this decade, she taught and was active in the theater. In 1962, she resumed acting and was given her memorable roles in In the Heat of the Night, Valley of the Dolls, and Shampoo. She won several accolades during the duration of her prolific career. She earned credit for an Obie Award for Distinguished Performance by an Actress, an Oscar Award, and an Emmy nomination for a whopping seven times.
Clint Eastwood | Est. $375 Million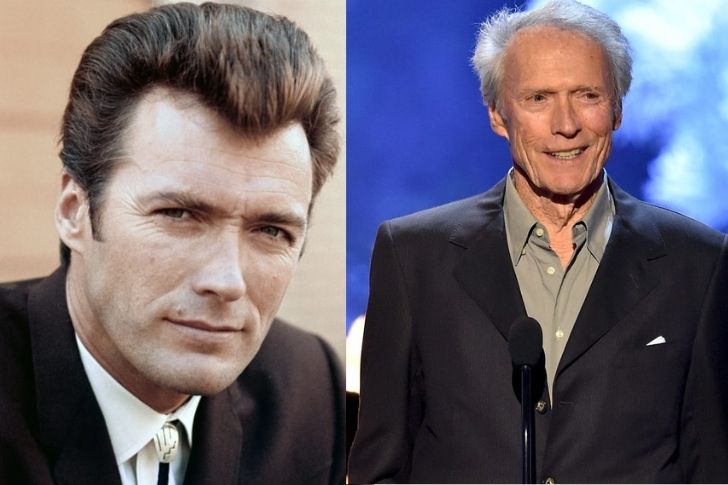 The talented Clint Eastwood is an actor and director who has a net worth of $375 million. He was born Clinton Eastwood Jr. On May 31, 1930, in San Francisco, California. Over the years, he has built his career both on-screen and behind the scenes. While he is known for the films that he has starred in and those he directed himself, he also has other private life ventures. He made the investment of putting up his own businesses: the Tehama Golf Club and the Mission Ranch Hotel.
With all his finances from the film industry, these entrepreneurial goals will surely help him maintain his bank account. On top of his already impressive career, he also delved into politics at one point. He became the mayor of a small town in California in 1986. Clint Eastwood married twice. He married Maggie Johnson from 1953 to 1984. He married a TV newscaster, Dina Ruiz in 1996, and they got divorced in 2014.
Meryl Streep | Est. $90 Million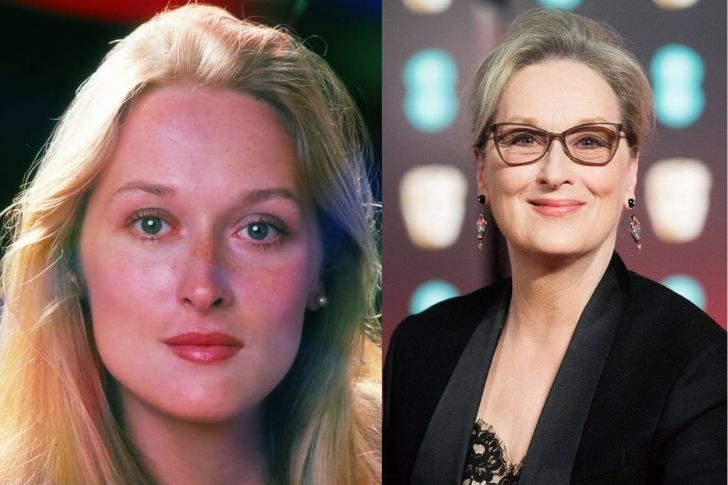 Award-winning actress Meryl Streep has a net worth of $90 million. Meryl Streep was born Mary Louise "Meryl" Streep on June 22, 1949, in Summit, New Jersey. She takes credit for being the most nominated actress that the Oscars have ever seen. Through her impressive list of projects, she has emerged as one of the most important actresses of her time. The actress earned a degree from Vassar College and then applied for a Master of Fine Arts from the Yale School of Drama.
Her beginning was not easy, however, as she was turned down a lot by producers. They thought she was not beautiful enough to be on screen. Decades later, she has now learned to know her worth and even negotiates her salary rates. She considers her value in the production and her past experiences when she makes an offer. Other than her successful career as an actress, Streep is also into the real estate business on the side.
Elliott Gould | Est. $20 Million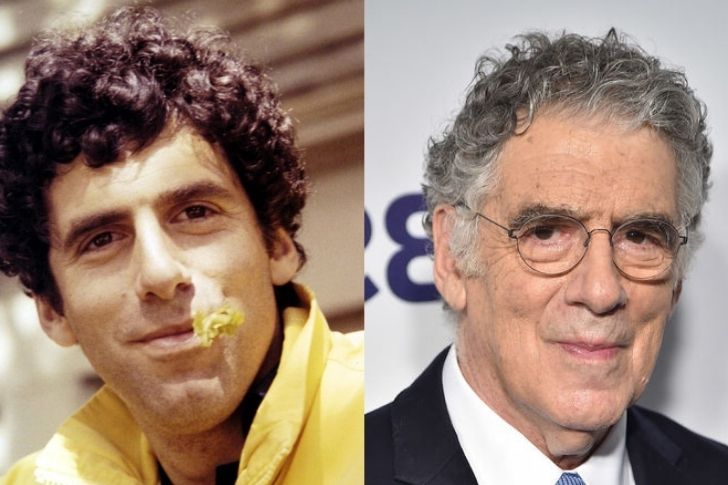 Elliott Gould is an actor that comes from humble beginnings. When he was young, his parents did all that they did so that he could study acting. His father worked in the textile industry, and his mother sold fake flowers for decorations. He eventually made it into the industry in the '60s. He appeared on Broadway and appeared with smaller roles but found it hard to catch the break he was looking for. He had made a solid name for himself by the early 70s and went on to co-star in a range of popular films.
The investment of hard work that his parents made finally paid off when he earned roles in M*A*S*H and The Long Goodbye. Eventually, he was also cast in Friends and in the Ocean's trilogy. He landed a leading role in 2017 in the TV series called Doubt. He now has a net worth of $20 million.
Kim Basinger | Est. $40 Million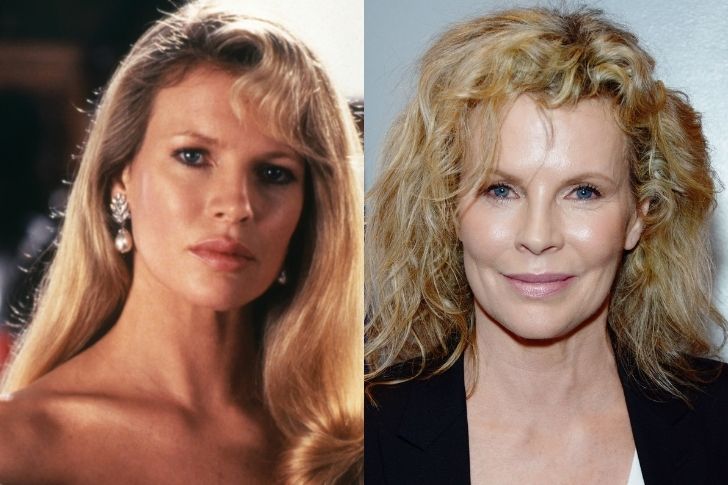 Kim Basinger is a model and actress who has a net worth of $40 million. She is best known for her role in films like "Never Say Never Again" (1983), "The Natural" (1984), "Batman" (1989), and "L.A. Confidential" (1997). Being called the '80s and '90s It girl, Basinger has gained much fame and fortune from her limelight time. Hailing from Georgia, she moved to New York and then to LA to pursue a career in entertainment.
She landed her first acting role in 1976 when she started appearing on TV. She also appeared in Playboy in 1981, which she gives credit for jumpstarting her sexy reputation. Through this job, Basinger admitted that she had gained many opportunities, including her acting role in The Natural, where she starred with Robert Redford. This is the same film that earned her a nomination for the Golden Globes.
Sir Anthony Hopkins | Est. $160 Million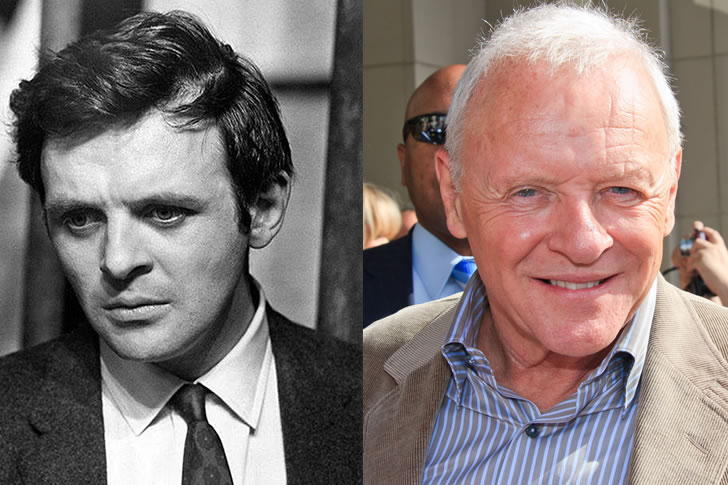 Sir Anthony Hopkins is an actor that is mostly known for his iconic portrayal of the antagonist Hannibal Lecter in the movie, The Silence of the Lambs. For his most legendary performance as the infamous serial killer, Hopkins won an Academy Award. He has won one Oscar, two Emmy Awards, three BAFTA Awards, a Golden Globe, and a Cecille B. DeMille Award for Lifetime Achievement. However, after the highs of his acting career, Hopkins decided to return to music, which was one of the passions he left behind when he entered film.
In 2016, his original composition, called Composer, was performed by the Symphony Orchestra of the City of Birmingham. An artist through and through, Hopkins also put up his own art shows. He has had some of his own works displayed in New York and Las Vegas. With a net worth of $160 million, he is showing a great display of money management.
Brooke Shields | Est. $25 Million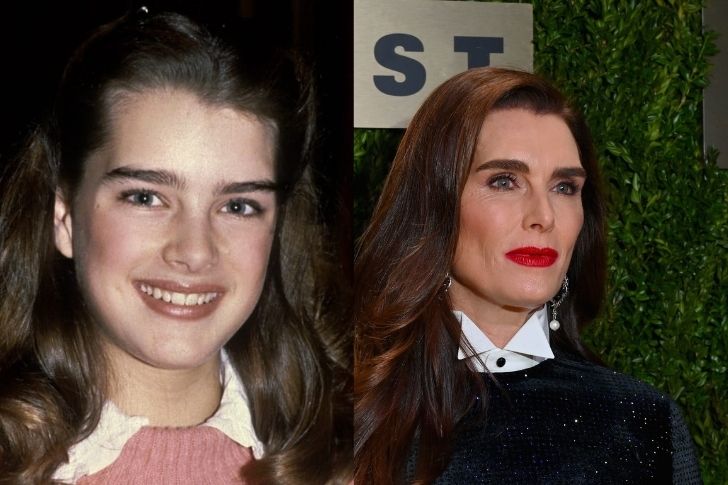 Brooke Shields is an actress and model who started her career early. As a child, she began to take over the limelight by appearing in Ivory's ad at only 11 months old. She then earned her breakthrough role in Pretty Baby when she was 12 years old. At age 14, she became the youngest fashion model to ever appear on the cover of Vogue by appearing in the TV ads for Calvin Klein jeans. The TV ad included her saying the famous tagline, "You want to know what comes between me and my Calvins? Nothing."
Aside from TV, Shields has also delved into the world of theatre, appearing on Broadway a few times and even in London's West End plays. As she has begun working at such a young age, she has amassed a total net worth of $25 million over the years. Her money management is apparent, though, as she is still afloat even until today. She is also known for campaigning for veganism during and after the height of her fame.
Samuel L. Jackson | Est. $250 Million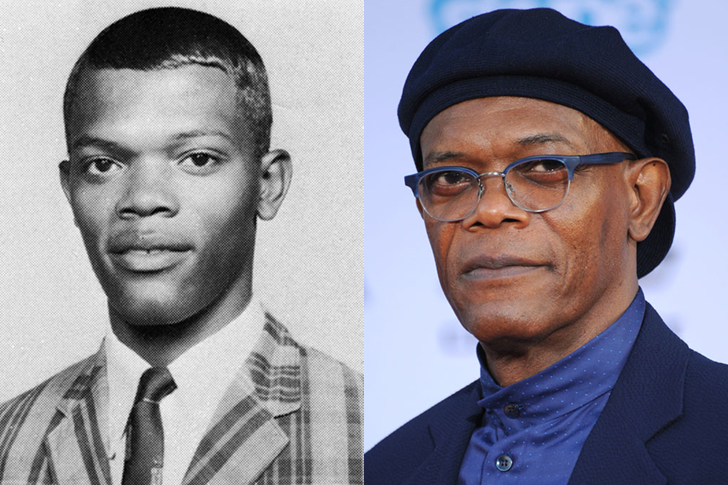 Samuel L. Jackson, one of the hardest-working Hollywood actors, has appeared in countless films, including "Pulp Fiction," "Jurassic Park" and the "Star Wars" and Marvel superhero franchises. Jackson graduated from Morehouse College in 1972 and considered become a marine biologist before setting his sights on acting instead. In 1973, he made his movie debut with "Together For Days". It was until the late 1980s that he started to make a name for himself in movies. Jackson got his big break when he played the character Jules Winnfield in the 1994 movie "Pulp Fiction".
Jackson earns money from several sources outside of acting. One way he earns money is from his work as a producer. Jackson also earns money from product endorsement deals. Some of his partnerships include Capital One and Apple. He also provides voiceovers for movies and videogames. Samuel L Jackson's net worth is $250 million as of 2021, and he is known for being one of the best actors of all time.
Sally Kellerman | Est. $2 Million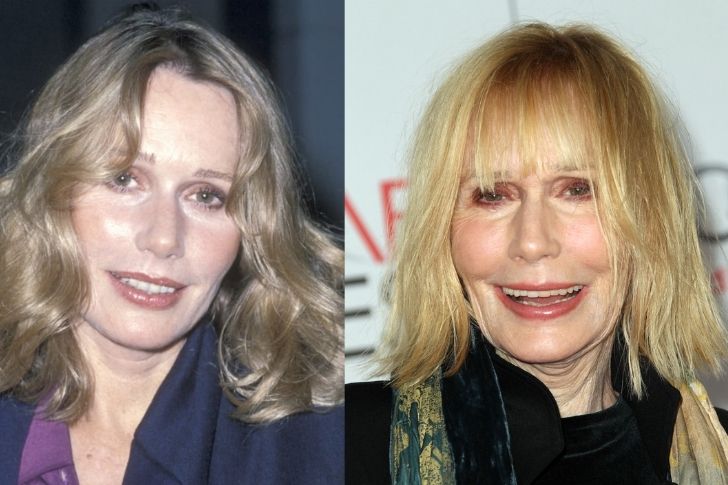 Sally Kellerman has a net worth of $2 million. She is most known for being an actress and a singer. Born in Long Beach, California, Sally Kellerman began college at Los Angeles City College, but subsequently dropped out to focus on a career in acting. According to Kellerman, she considers playing Major Margaret in the TV series M*A*S*H as her most standout performance. For this TV credit, she earned an Oscar nomination for Best Actress in a Supporting Role.
Kellerman's first recording contract was the album Roll with the Feelin' under Verve Records.The singer slash actress was just 18 years of age when she already made the album, and she actually did a great job with it. She also made a second album entitled Sally, which was released in 2009. In 2013, she wrote a memoir called Read My Lips: Stories of a Hollywood Life and talked about all that she went through as a star in Hollywood.
Malcolm McDowell | Est. $70 Million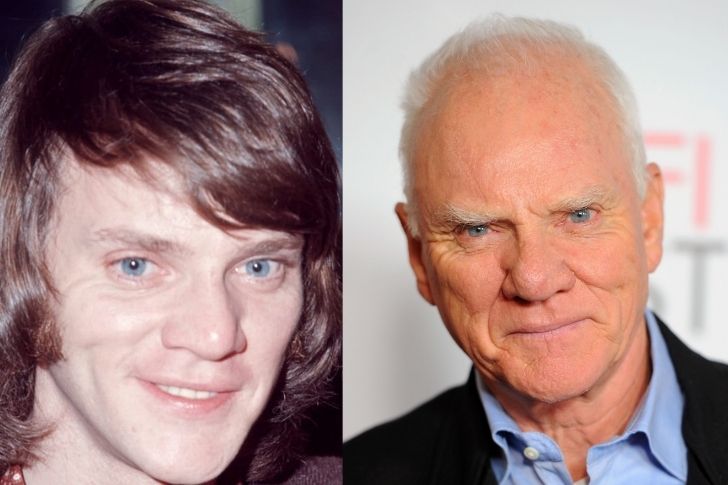 Malcolm McDowell is an actor who is most popularly known as Alex DeLarge in A Clockwork Orange. He is also notorious for making a big deal about how director Stanley Kubrick had allegedly ripped him off. The film made him famous but also typecasted him into villain roles. Malcolm McDowell was born on June 13, 1943 in Yorkshire, England. He is an actor who can adapt to many different genres.
Other films that he appeared in were If…, O Lucky Man!, Caligula, Time After Time, Star Trek: Generations, and Britannia Hospital. These and a lot more film credits to his name amassed him a net worth of $70 million. Now with the appropriate reputation and a fat bank account, McDowell has enough investment for his retirement days. Should he want to take a break sooner or later, he would have enough for himself and his family.
Winona Ryder | Est. $18 Million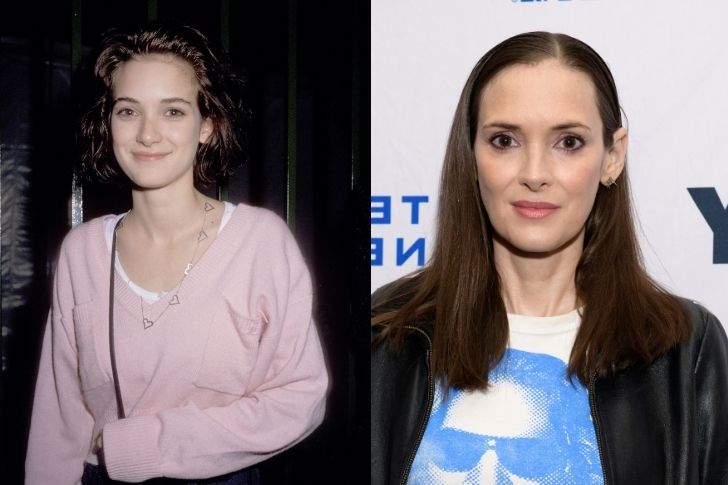 1980s movie star Winona Ryder rose to fame at a very early age. Ryder was born in Winona, Minnesota, on October 29, 1971. She is most known for her performances in popular movies, including Heathers and Beetlejuice. Winona Ryder made her acting debut in the 1986 comedy "Lucas", her next film was 1987's "Square Dance", and was praised for her role by the Los Angeles Times.
After a break from the limelight right after making it big, Ryder came back to the cinema with more impressive TV and film credits. She appeared in Star Trek as the mother of Spock. She was also part of the cast of the award-winning movie Black Swan. She also made the switch to a series as she took part in the Netflix series Stranger Things. From her productive career, she earned a net worth of $18 million. Part of her investment planning included sharing her earnings from Hollywood with the American Indian College Fund.
Jack Nicholson | Est. $400 Million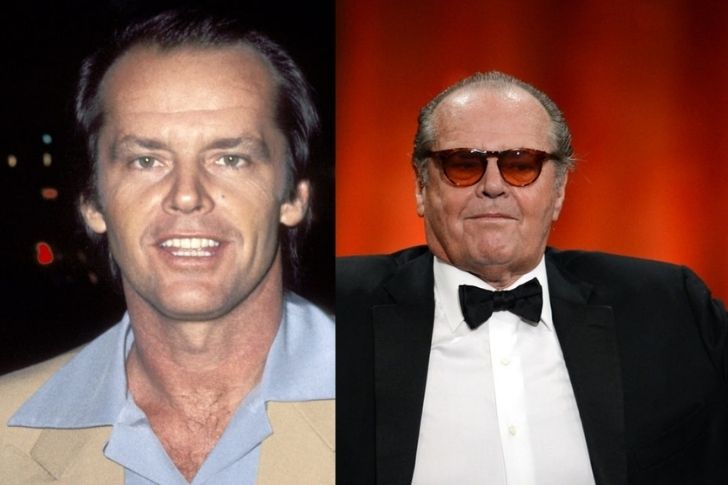 Movie star Jack Nicholson takes credit for being the male actor with the most nominations in the history of the Oscar's. John Joseph Nicholson was born on April 22, 1937, in Neptune, New Jersey. He has appeared in more than sixty films during his career and been nominated for twelve Academy Awards. Not only has he gained approval and recognition for his successful portrayals, but he has also amassed quite a fortune from his work.
Though notorious for spending his cash mindlessly in the olden days, Nicholson said that there was "discipline with my parting" as he always tended to his work when needed. His financial management might be true, though, because he has a $400 million net worth. All the work he has done has earned him all the partying and shopping he has been doing. With his talent and dedication, he can reach for the finer things in life.
Jane Fonda | Est. $200 Million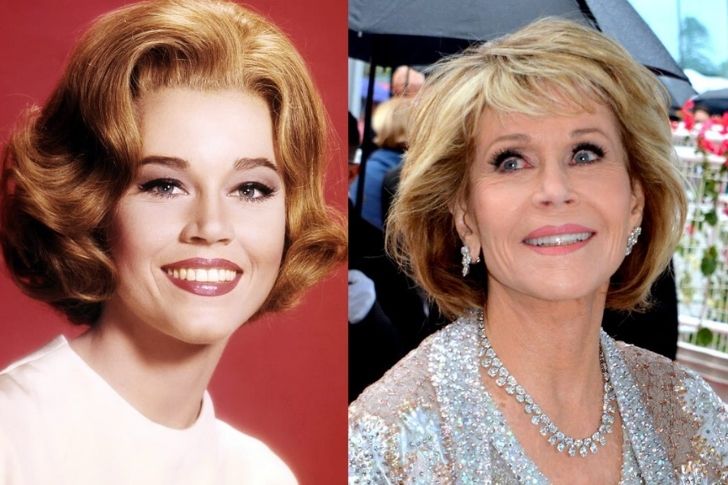 Jane Fonda is an actress and an activist who has a net worth of $200 million. She has been one of the most prominent faces of the film industry in her time. During her early 20s, Fonda started her acting journey. She was also a fitness trainer and a model during her time in the limelight. Her face became even more important when she was photographed in Hanoi during the Vietnam War. This triggered her to become an activist.
She is known to fight for women's rights. She made an investment in putting up the Women's Media Center, which was dedicated to educating women on using their voices and making an influence. She is the recipient of various accolades including two Academy Awards, two BAFTA Awards, seven Golden Globe Awards, a Primetime Emmy Award, the AFI Life Achievement Award, the Honorary Golden Lion and a star on the Hollywood Walk of Fame. Fonda is truly talent and beauty with a heart.
Tommy Lee Jones | Est. $90 Million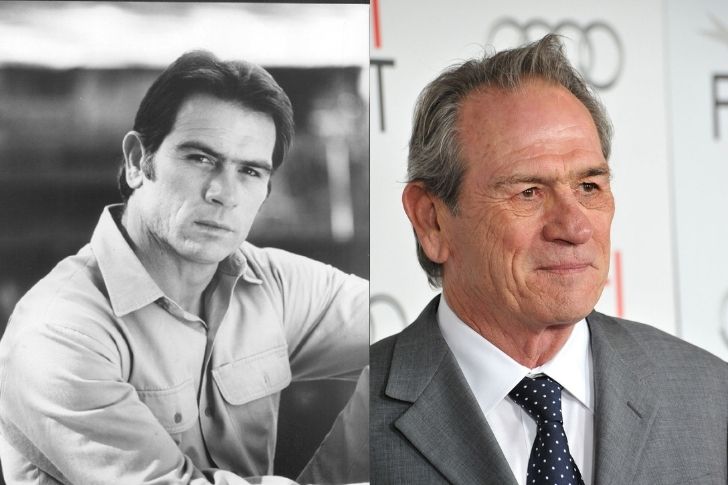 Famous actor Tommy Lee Jones was born on September 15, 1946, in San Saba, Texas. He first began his acting career on Broadway before switching to film. His first few films were in the '70s, and it included The Betsy and Jackson County Jail. However, he rose to fame when he appeared in the TV series One Life to Live. After this, his career was characterized by endless projects and more fame and fortune.
He earned numerous film credits, including No Country for Old Men, The Client, Men in Black, and Lincoln. He has received four Academy Award nominations, and won his Oscar for his performance in The Fugitive. After a long time of acting, Jones began going behind the scenes and delved into directing and writing. He directed The Three Burials of Melquiades Estrada and wrote and directed The Homesman.  It is estimated that he has a net worth of $90 million.
Barbra Streisand | Est. $400 Million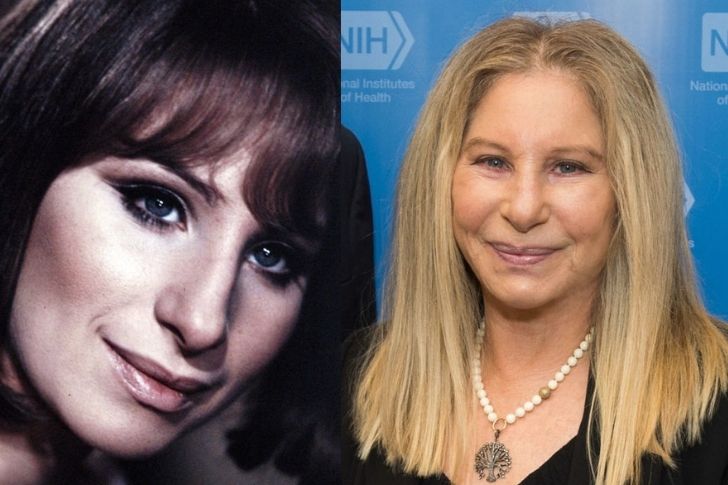 Barbra Streisand is an actress, director, producer, and singer with a net worth of $400 million. Hollywood's legendary powerhouse has been around for decades, and she has been hailed as an icon of her generation. She started out with her career in entertainment as an actor in New York City. She rose from the shadows and began to perform her way to success. As a recording artist, Streisand is one of the most successful artists in history, with over ten top-10 albums and multiple Grammy Awards.
Excellent money management and relationship management is evident in Streisand and her husband James Brolin, as they both figured out that keeping separate bank accounts will not only save their marriage but also allow them to keep track of their own finances individually. With all the notable works that Streisand has done over the years, her own net worth will surely keep her afloat until retirement.
Dustin Hoffman | Est. $50 Million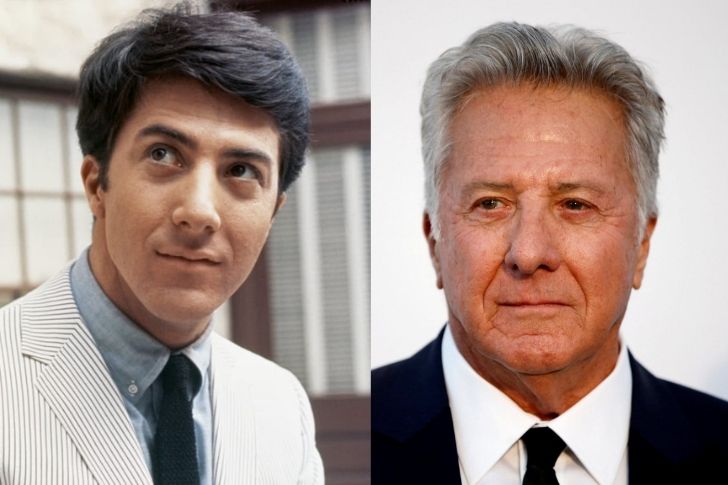 Dustin Hoffman is one actor that needs no introduction. He has been around with memorable performances so much that most people in his generation are sure to know who he is. The actor was born Dustin Lee Hoffman on August 8, 1937 in Los Angeles, California. He is most famous for his role in The Graduate and Meet the Fockers.
Dustin Hoffman initially hoped to become a professional jazz pianist rather than an actor. His acting career did not start in a typical manner as he was only chasing an easy A when he enrolled in an acting class when he was pursuing his degree. Unexpectedly, he took an interest in the craft and decided to pursue acting instead. He is a recipient of a Theatre World Award and a Drama Desk Award. He began his directing career in 2012 when he made the film Quartet. He has a net worth of $50 million.
Susan Sarandon | Est. $60 Million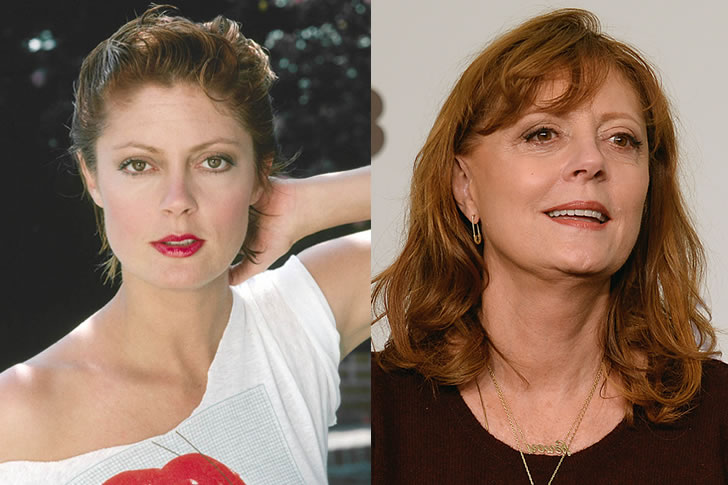 Susan Sarandon is an American actress who has a net worth of $60 million. Sarandon started her film career with a major role in 1970's "Joe." She played a teen who becomes involved with drugs and degeneracy. In the mid-'70s, Susan returned to film when she joined the cast of "The Rocky Horror Picture Show." This film led to a leading role for Sarandon in "The Great Waldo Pepper" and "Pretty Baby."
Sarandon continued to wow critics with a number of roles in the 90s. She was nominated for Best Actress after her performance in "Thelma & Louise," a cult-classic film that is still popular today. She has a long list of credits, and she has appeared in numerous films throughout the decades. In addition, Sarandon is an accomplished theater actor and a regular guest-star on various television series. Sarandon is one of the most successful actresses of her generation. She has won a number of awards over the course of her career, including an Academy Award and a Screen Actors Guild Award.
Pam Grier | Est. $10 Million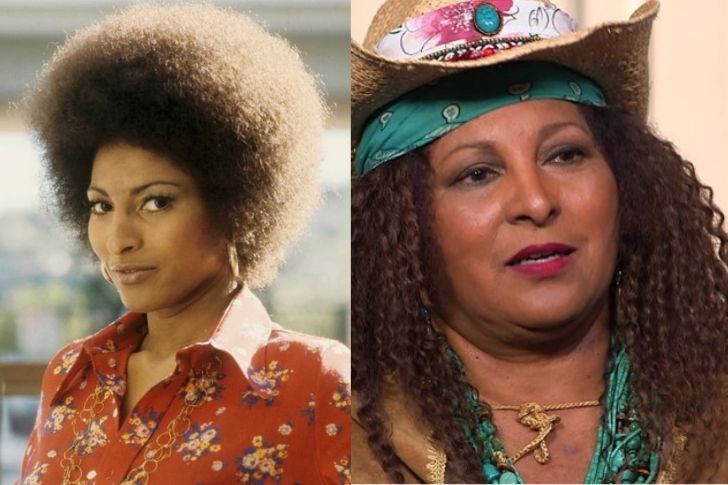 Pam Grier is an actress who made it big, representing the black community through all of the roles she portrayed. In her signature afro and bell-bottom jeans, she will surely make a mark when you see her in a movie. Pam Grier was born on May 26, 1949 in North Carolina. Due to her father's career in the Air Force, she moved around a lot as a child and eventually settled in Denver, where she attended East High School, appeared in a number of stage productions and participated in beauty contests to raise money for college tuition.
From 1971 to 1975, Grier has appeared in 14 films. Despite all the hard work and stellar performances that she did, backlash and criticisms from audiences cannot be avoided. In the midst of all the mixed opinions, Grier manages to rise above the challenges. She has also earned a net worth of $10 million. The Golden Globes nominated her for her role in Jackie Brown in 1998. She also has TV show credits in The Fresh Prince of Bel-air and Miami Vice.
Catherine Deneuve | Est. $75 Million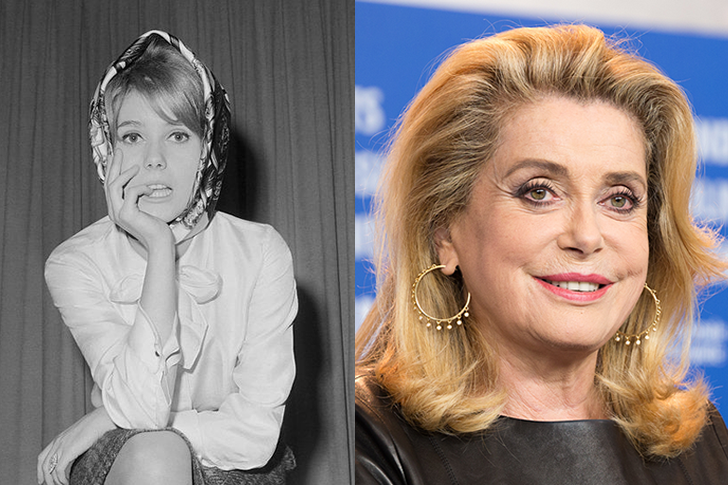 Catherine Deneuve is a singer, actress, model, and producer who was born in Paris, France. She has graced the entertainment industries of both the Americans and the French. The celebrity earned her breakthrough role in Repulsion, and since then, her fame has spread like wildfire. She also had a successful modeling career.
She has worked with the biggest names in fashion like Yves Saint Laurent, Chanel No. 5, Louis Vuitton, and L'Oreal Paris. Vanity Fair has given her credit for being the "Face of France" because of her beauty. However, she has shared in one of her interviews that she found beauty was the most "overrated virtue." Outside of acting, Deneuve has been active in charity as well as politics. She is fluent in French, Italian, English and is semi-fluent in German. With her successful career, she has amassed a total net worth of $75 million.
Robert De Niro | Est. $300 Million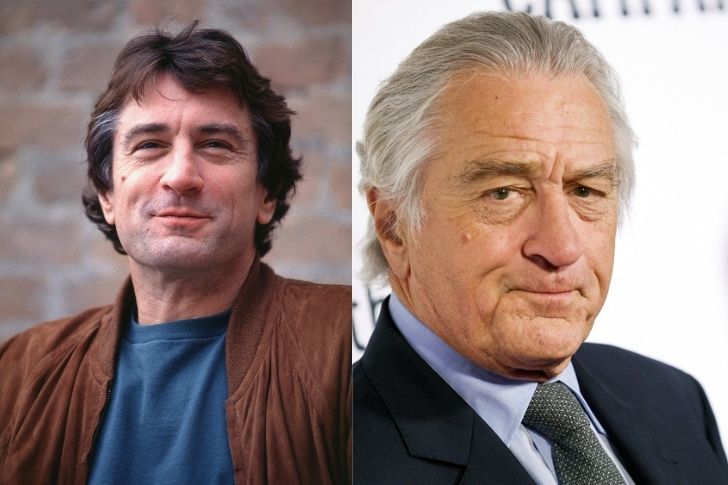 Robert De Niro was born Robert Anthony De Niro Jr. on August 17, 1943, in New York. He is arguably one of the most important actors in Hollywood today. Not only has he grown more and more popular as generations come and go, but he has also created new heights for the film industry. His role as Vito Corleone in the move The Godfather Ⅱ(1974) won him the prestigious Academy Award for Best Supporting Actor.
The degree of commitment he gives to his roles is impressive as he takes on drastic tasks just to do them to the best of his ability. He has gone through weight changes, has learned to play a foreign musical instrument, and has even taken on being an actual taxi driver for a while just so he could give justice to his roles. De Niro is also known to be a film director and producer, and businessman. His net worth is now $300 million.
Raquel Welch | Est. $30 Million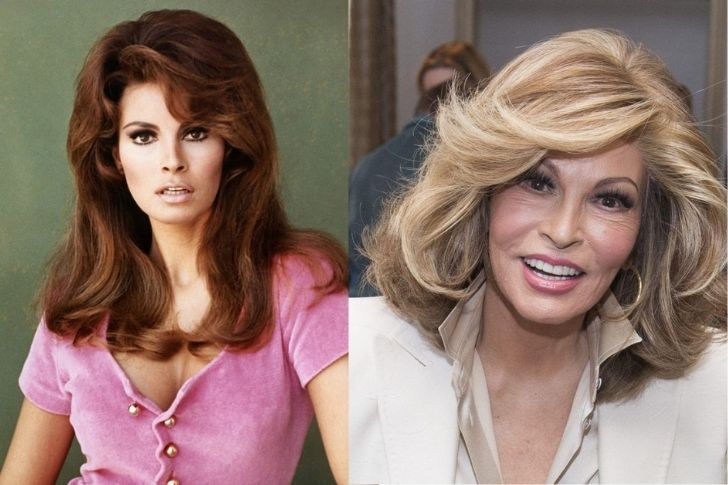 The gorgeous Raquel Welch is an actress and singer with a net worth of $30 million. Needing no introduction at the height of her fame, Welch is known for both her talent and her beauty which achieved a kind of "household name" popularity. She started performing at the age of 7 when she learned ballet. Since then, she knew she was meant for the spotlight.
She began acting in 1959 and soon earned a Golden Globes nomination. She won the award for her portrayal in The Three Musketeers. Since her peak of fame, Welch has continued to be a relevant presence in pop culture. The degree of influence she gave Hollywood was more than just her acting contributions. She also revolutionized the standard of beauty and sex. The Marilyn Monroe stereotype became her – one who was characterized with deep skin and long, dark hair.
Paula Prentiss | Est. $8 Million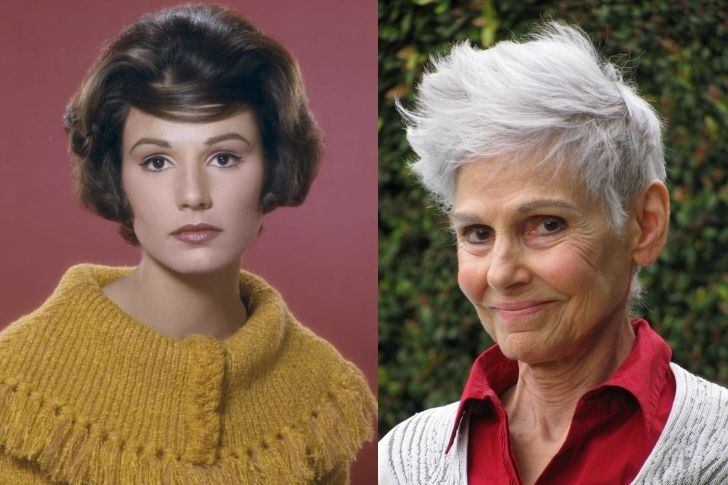 Actress Paula Prentiss has a net worth of $8 million. The darling from the old Hollywood days started acting in 1960 when she played a role alongside Jim Hutton in Where the Boys Are. Ever since that movie, she has begun making more films alongside Hutton, who was wonderfully paired with her. MGM also liked the pair because of their heights, which looked good on screen.
From 1967 to 1968, Prentiss co-starred with her husband Richard Benjamin in the CBS sitcom He & She, for which she received a nomination for Primetime Emmy Award for Outstanding Lead Actress in a Comedy Series. In 2016, Prentiss appeared on I Am the Pretty Thing That Lives in the House, which premiered at the Toronto International Film Festival. She no longer takes on many acting roles at her advanced age, but good insurance plans surely cover her. Because of this, she can still work on the things that she would want.
Bruce Dern | Est. $20 Million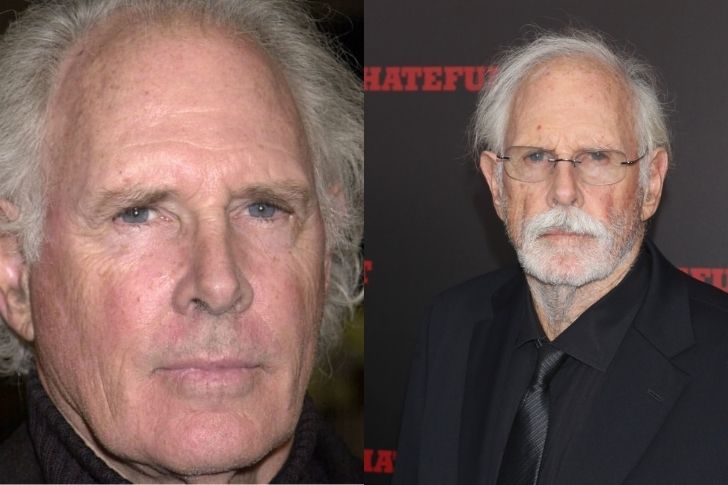 Bruce Dern is an actor who is most known for playing the bad guy. Bruce MacLeish Dern was born on June 4th of 1936 in Chicago, Illinois. After graduating from high school, Dern attended the University of Pennsylvania. He appeared as antagonists in films like Hang 'Em High and Support Your Local Sheriff. Because of this stereotype, he was also cast in other films that made him the villain as well.
His performances are always great, making the audience hate his character in order to empathize with the hero. He appeared in The Cowboys, where he kills the character of John Wayne as well. In 2013, he received the Best Actor Award in the Cannes Film Festival for his portrayal in Nebraska. He was also nominated in the Academy for the same performance. With his net worth of $20 million, he surely has made a lot of investments by now.
Bo Derek | Est. $50 Million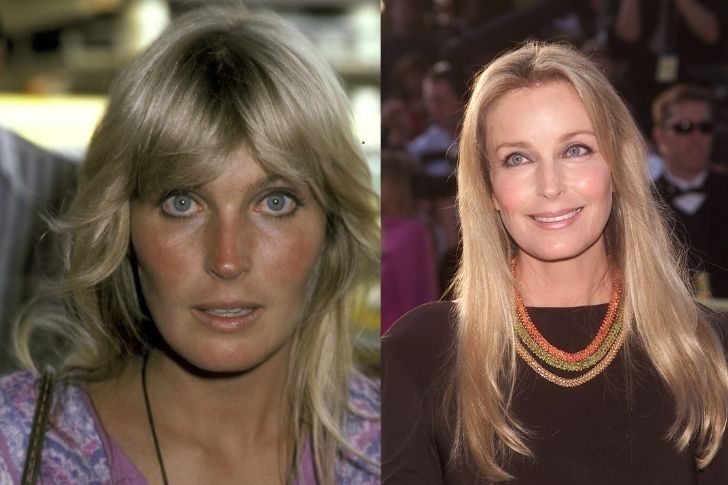 Bo Derek (Mary Cathleen Collins) is a model and an actress with a net worth of $50 million. She is probably best-known for her role in the 1979 film "10," which launched her sex symbol career. Bo Derek was born on November 20, 1956, in Long Beach, California. Her career in the entertainment industry started out when she was only 16 years old. She began as a model when she was a teenager, but in 1971, things changed when she met John Derek, a known cinematographer and actor. He made her his protégé, and she soon rose to become a star.
She was a great model, and she appeared on Playboy magazine several times in the '80s. She also delved into acting for TV and film. As she became more and more famous, she changed her screen name to Bo Derek. Though acting was initially a plan to avoid personal loans, it soon became a productive career for her.
Kate Beckinsale | Est. $20 Million
Kate Beckinsale is an English actress who has a net worth of $20 million. Her career first started to gain steam in the early 2000s. Today she is an extremely popular and sought-after actress. After several minor TV roles, Kate made her acting debut in 1993's Much Ado About Nothing, while she was still attending Oxford University.
She landed notable roles in films Pearl Harbor. Her success grew with her performances in the biopic The Aviator (2004) and the comedy Click (2006). Next, she went on to play in action movies like Underworld, Van Helsing, Whiteout, as well as Contraband and Total Recall. Thanks to these roles, Kate established herself as a prominent action heroine. In addition to acting, she served as a model on print and TV campaigns.
Erik Estrada | Est. $4 Million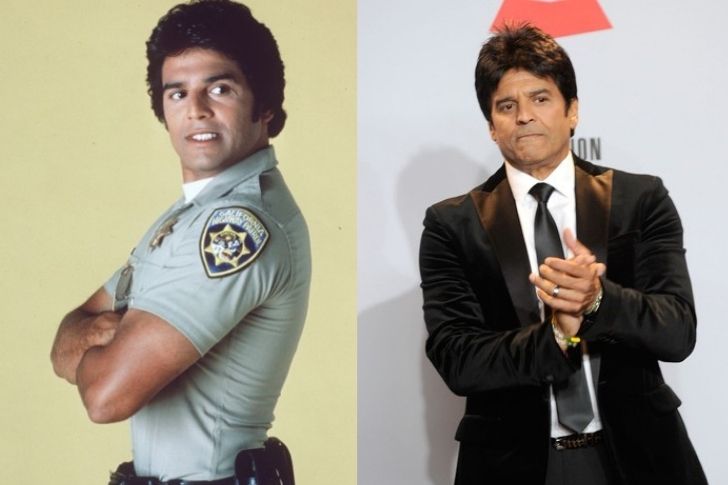 Henry Enrique "Erik" Estrada is a TV star with a net worth of $4 million. He was  born on March 16, 1949, in East Harlem, Manhattan, New York. When he was at a very young age, he wanted to be a policeman. However, after joining the drama club at Brandeis High School on Manhattan's Upper East Side, he turned instead to acting. He rose to fame portraying Officer Frank "Ponch" on the hit '70s TV show CHiPs. Given credit as one of the biggest TV personalities of the 70s, Estrada and his show appeared on NBC from 1977 to 1983.
After the show, Estrada worked with Spanish telenovelas for the rest of his career. Once in a while, he would play guest roles in English shows as well. He was seen in Scrubs and even in Sabrina the Teenage Witch. His prolific TV career has definitely given him not only vast amounts of popularity but also a good paycheck. His net worth will keep him afloat until his retirement days.
Carol Kane | Est. $5 Million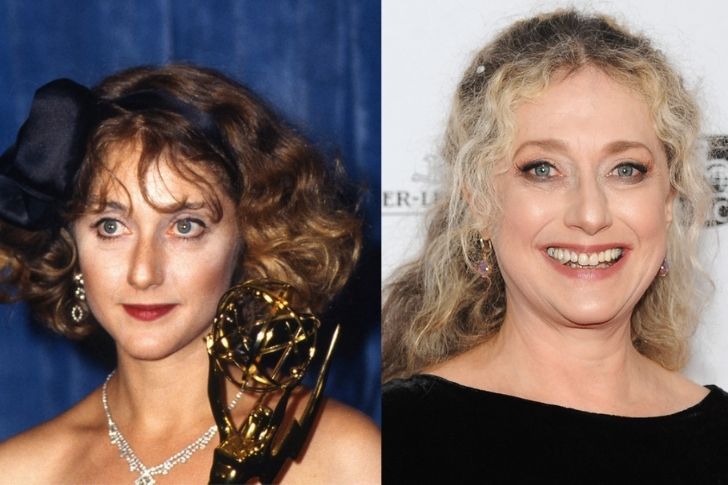 Carol Kane is an actress and comedian who has been around since the '60s. Carol Kane was born in 1952 in Cleveland, Ohio. Her mother was a jazz singer, a teacher, dancer and pianist. Her father was an architect. As a funny girl, she starred in several movies like Annie Hall, Hester Street, and The Princess Bride. Kane's prolific career in the film industry earned her a net worth of $5 million and a reputation to look up to.
She joined the theater in the 2000s and starred in the 2010 staging of Love, Loss, and What I Wore. She also appeared in the 2011 London Comedy Theater staging of The Children's Hour, and the 2005-2014 run of Wicked. More recently, Kane's name also appears on the credits of the Netflix series Unbreakable Kimmy Schmidt. There seems to be nothing that will get in the way of this woman and her career!
Richard Dreyfuss | Est. $5 Million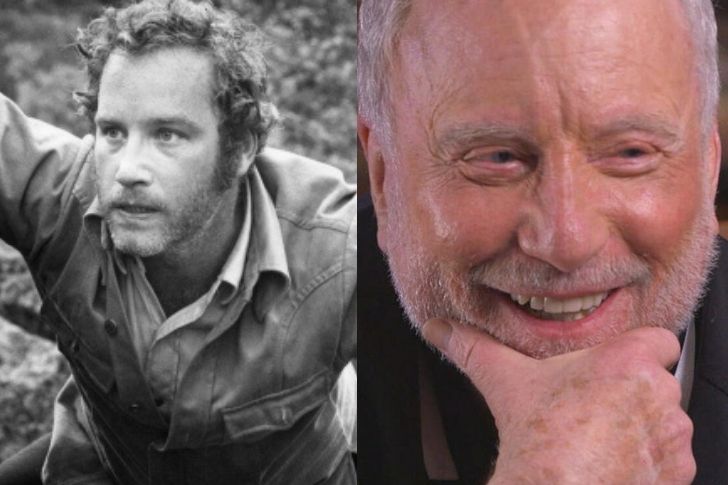 Richard Dreyfuss is an actor who is most known for his memorable role in the iconic film Jaws, which premiered in 1975. Richard Dreyfuss was born in Brooklyn, New York, in 1947, and moved to Los Angeles before his tenth birthday. He started out with his career by taking a degree in San Fernando College. Though acting was not his first choice, he was discovered by director Steven Spielberg when he was just starting out in his directing career as well. They worked together in Jaws and opportunities then opened for Dreyfuss.
He was also cast in Spielberg's Close Encounters of the Third Kind two years later. Dreyfuss took home his first Oscar for Best Actor in 1978 for "The Goodbye Girl". Because of all his work, he had earned a golden reputation in Hollywood and a net worth of $5 million. He is now hailed as one of the most important actors in history.
Cybill Shepherd | Est. $40 Million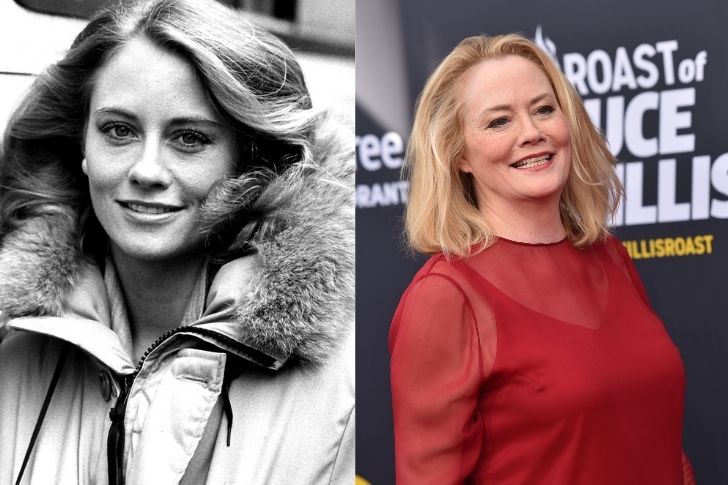 Model and actress Cybill Shepherd has had a long career. Cybill Lynne Shepherd was born in Memphis, Tennessee in February 1950. Her journey in show business started when she joined Miss Teen Memphis when she was 16 years old. She started modeling shortly after her stint in pageantry. Her looks were key features in her discovery. Because of her beautiful iconic blonde hair and her stage presence, she made her way to the acting industry.
After small film credits in various movies, she earned her breakthrough performances in The Last Picture Show and Taxi Driver. Shepherd was also present in the Broadway scene as she performed in Lunch Hour in 1982. She starred in her own TV show called Cybill a few years after for which she won a Golden Globe. The Cybill TV show aired 87 episodes and at the time made her one of the highest-paid women on television. Her net worth is now $40 million.
Drew Barrymore | Est. $125 Million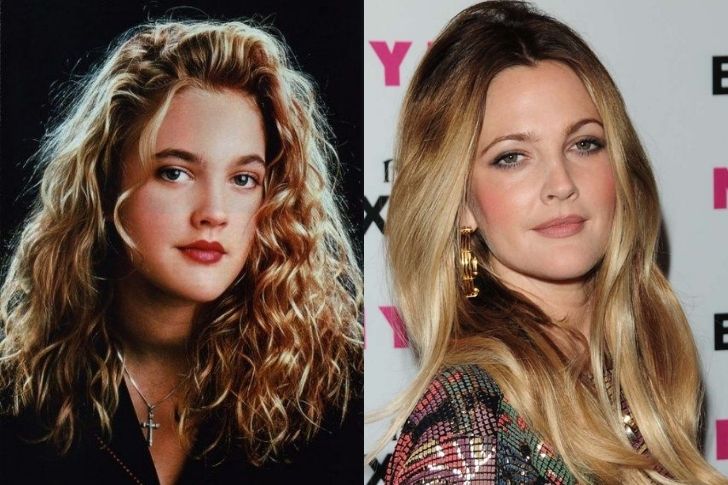 Drew Barrymore is a famous actress and model who started out her career as a child star. She was born Drew Blythe Barrymore in Culver City, California, on February 22, 1975. Being most known for starring in E.T. the Extra-Terrestrial in 1982 when she was just a kid, it was not a surprise that her acting career continued up until adulthood. As E.T. became the highest-grossing film of the 1980s, Barrymore's career became a sure win. She starred in many films after that. In 2004, the actress a star on the Hollywood Walk of Fame in 2004.
Her career as a model also came into play as she worked with many big brands like Crocs, CoverGirl, Gucci, and the agency IMG Models. She has a net worth of $125 million and some of the investment money she placed on fighting hunger when she became an ambassador for the UN. Drew Barrymore authored the memoirs Little Girl Lost with Todd Gold in 1990 and Wildflower in 2015.
Robert Duvall | Est. $70 Million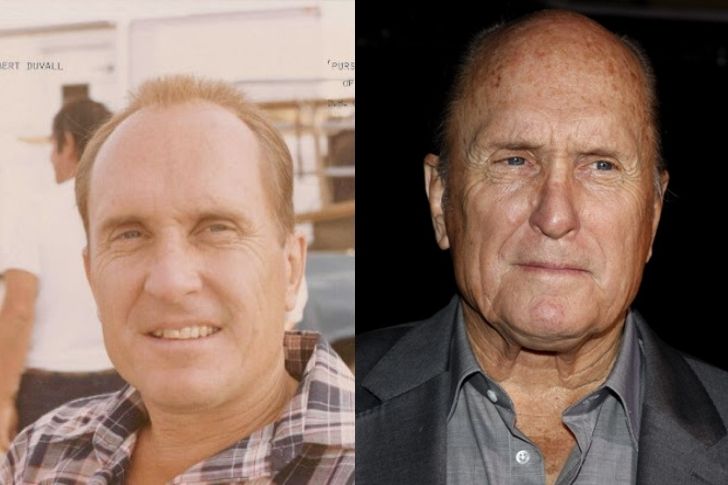 Robert Duvall is an award-winning actor who has a net worth of $70 million. He was born Robert Selden Duvall on January 5, 1931. Hailing from San Diego, Duvall first discovered his love for acting in the '50s. Robert Duvall graduated from Illinois's Principia College in 1953 and served in the United States Army from August 19, 1953 to August 20, 1954. While he served the army for some time, he took up acting after.
The actor gives credit to the Neighborhood Playhouse School of Theatre in New York for training him. All the hard work he put into the craft really showed as he won several Academy Awards and Golden Globes during his time in the limelight. He first appeared on M*A*S*H as Major Frank Burns. After this debut, he also appeared in films like Apocalypse Now in 1979, The Godfather in 1972, and The Judge, where he earned his most recent Academy Award in 2015.
Stevie Nicks | Est. $75 Million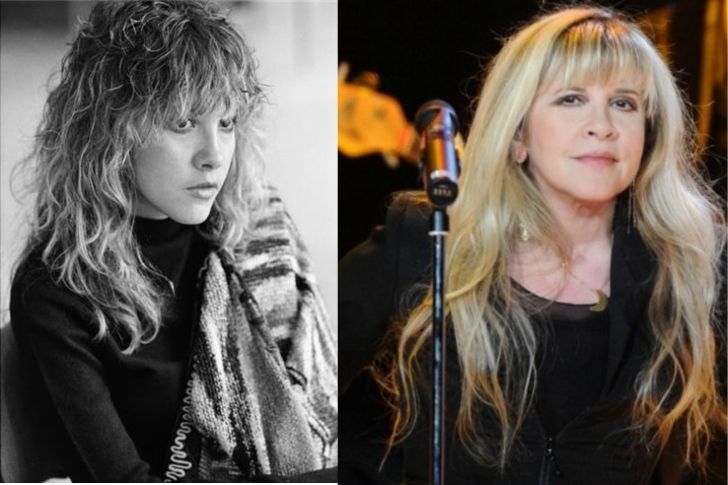 Musical legend Stevie Nicks is a singer and songwriter that defined the '70s. Stevie Nicks was born Stephanie Lynn Nicks on May 26, 1948, in Phoenix, Arizona. Stevie Nicks began writing songs in her mid-teens. When she was in high school, she joined her first group, the Changing Times. She is known for her iconic style characterized by flowing dresses and the use of beads and platforms. Her music needed no introduction, especially to her own generation. Because of her legendary work in music, she was recognized by the Rock and Roll Hall of Fame and became the only woman of all time to be inducted two times.
Through her work, she has amassed a net worth of $75 million. With a portion of her wealth, she made an investment to put up the Stevie Nicks' Band of Soldiers, a foundation devoted to helping injured soldiers. She runs her own charity and gives back this way as well.
Richard Gere | Est. $120 Million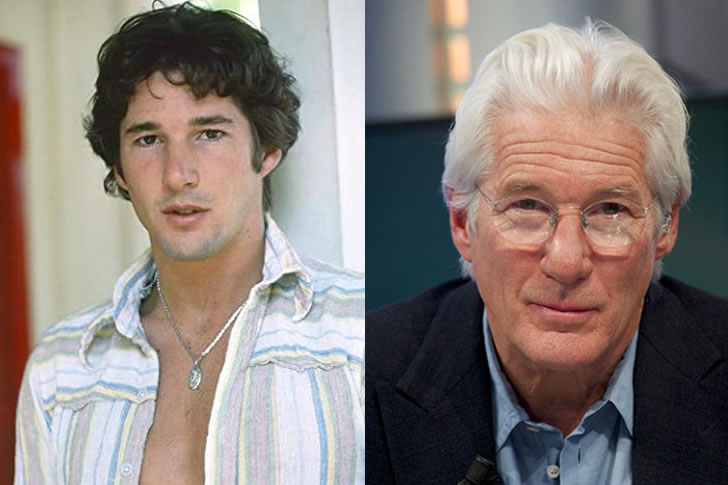 Richard Gere was born Richard Tiffany Gere on August 31, 1949, in Philadelphia. He initially intended to be a minister and majored in philosophy at University in Massachusetts but dropped out after two years. Today, Richard Gere is definitely not a new name for those who love Hollywood films.
Beginning his career in the 70s, Richard Gere is an American actor known for his leading roles in films like "American Gigolo", "An Officer and a Gentleman", "Pretty Woman" and "Chicago". So it's not a big surprise that the talented actor has accumulated a lot of wealth from his acting career. Richard Gere is estimated to have a net worth of $120 million. He has been nominated for multiple Golden Globe and SAG Awards, among other acting honors, and he also campaigns for human rights in Tibet.
Cyndi Lauper | Est. $30 Million
Iconic singer and songwriter Cyndi Lauper became the sound of the '80s. She was born Cynthia Ann Stephanie Lauper on June 22, 1953, in Astoria, New York. Her songs have become total hits, including Girls Just Wanna Have Fun, which was released in 1983. Aside from her fun music, she is also known for her unique style. Her big hairstyles gave fashion a twist during her time.
From her fruitful musical career, she has amassed a whopping net worth of $30 million. Using both her fortune and her fame, she also advocates for the LGBTQ+ community. Even at the height of her career, she has been known to fight for their basic human rights. Part of her investment money also went to True Colors Residence, a home she put up for homeless minors who are members of the LGBTQ+ sector. In 2012, Cyndi Lauper wrote her autobiography Cyndi Lauper: A Memoir.
Christopher Walken | Est. $50 Million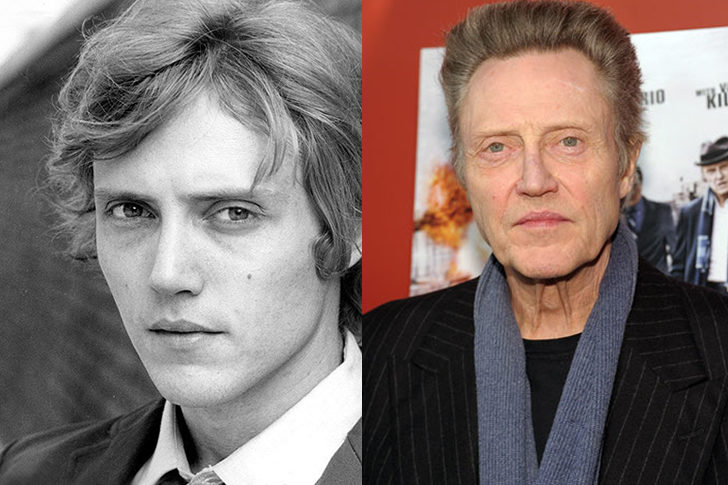 Christopher Walken is an actor with a net worth of $50 million. He was born Ronald Walken on March 31, 1943, in Queens, New York. His acting career debuted when he was just a child, and from his childhood projects, his list of film credits grew until he became hailed as one of the most important actors of his time. The actor attended the prestigious Professional Children's School. When he was 18, he started working in theater.
Walken acted on stage for a while, and his thespian career was great, but he also did some TV roles from time to time. In 1966, he landed a role on Barefoot in Athens, and the rest of the projects came in. He also appeared in Pulp Fiction, Batman Returns, The Jungle Book, Sleepy Hollow, and Annie Hall. Because of his extensive experience and awards, he has earned a huge bank account and a reputation to look up to.
Maggie Smith | Est. $18 Million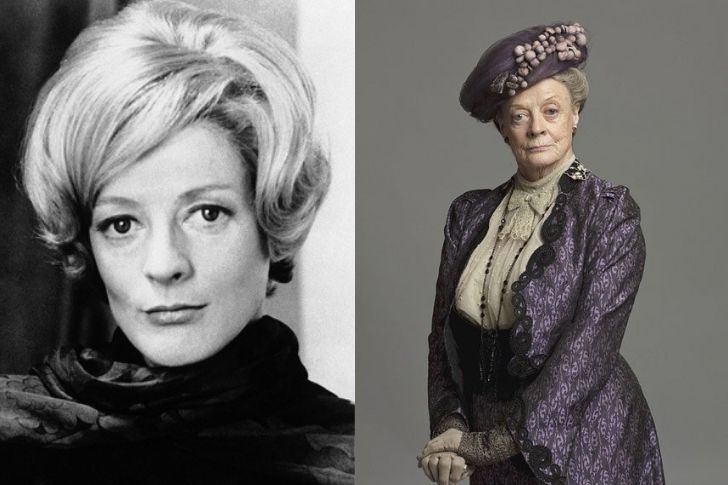 Hailing from Essex, actress Dame Maggie Smith has been around the film and TV industry for at least six decades. The actress was born Margaret Natalie Smith on December 28, 1934, in Ilford, Essex, England. Smith's acting career began on stage when she was only 17 years old.
The first stage play Smith was in was the Twelfth Night. She rose to fame when she appeared in the 1958 movie Nowhere To Go. The actress appeared in the TV series Downton Abbey and played the iconic role of Professor McGonagall in all the Harry Potter movies. She won accolades for her performances in California Suite and The Prime of Miss Jean Brodie when she won Academy Awards for both. The degree of success Smith has attained in her career is evident in her net worth of $18 million and her popularity across many generations of audiences.
Warren Beatty | Est. $70 Million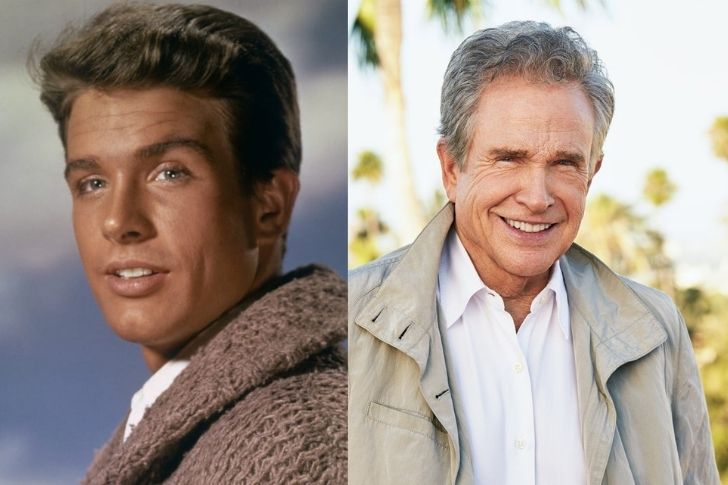 Warren Beatty is an actor who is most famous for his portrayals in Bonnie and Clyde, Heaven Can Wait, and Reds. The actor was born on March 30, 1937 in Richmond, Virginia. Being such a heartthrob, Beatty's charm and charisma have definitely stolen the hearts of girls everywhere. He is even known for dating the hottest ladies of his time, including Madonna, Natalie Wood, and Barbra Streisand. He has been branded as the guy who always ends up with the girl. This has always been the way with the characters in the films he's done.
In real life, he fell in love with and got married to Annette Bening in 1992, although he once called marriage a "dead institution". On the plus side, no news has surfaced about them hiring a divorce lawyer, so they must be a truly happy couple. They has been together for more than two decades and they have four children. As of 2021, he has a net worth of $70 million.
Delta Burke | Est. $3 Million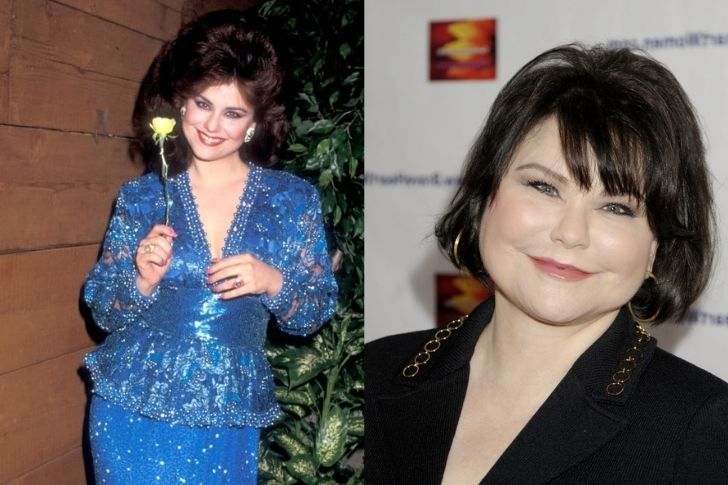 Designing Women star Delta Burke has a net worth of $3 million. Delta Burke was born Delta Ramona Leah Burke on July 30, 1956, in Orlando, Florida. She graduated from Colonial High School in 1974, and won the title of "Most Likely to Succeed". Then she studied in the London Academy of Music and Dramatic Arts for two years. She is an actress who first appeared on Zuma Beach in 1978. Through this film credit, her career skyrocketed through the '80s. She then landed her iconic role in the famous TV series and won an Emmy Award for Outstanding Leading Actress in a Comedy Series.
On a personal note, Burke married actor Gerald McRaney in 1989. They have been together ever since. The couple lives in Los Angeles, California. She is also currently an LGBTQ rights advocate. This woman is definitely someone who has it all – from relationship to career and even to fighting for a cause. No wonder she stands as a role model for many, and no wonder she never lost her fame.
Harrison Ford | Est. $230 Million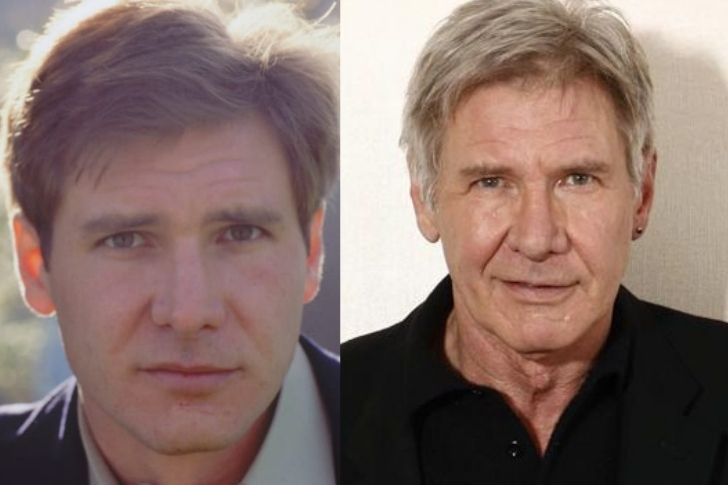 Hailing from humble beginnings, Harrison Ford is an actor who grew to be one of the most famous icons of the film industry. Before director George Lucas discovered him, Ford was actually working as a carpenter. He was offered a role in American Graffiti, and he agreed to be on it for a payment of $500 per week. Evidently, the industry fell in love with Ford, and his acting career blossomed from then on.
Not really keen on the Hollywood glitz, Ford likes to stay private and is not known to be a huge spender. His financial advisors are sure to be proud of him in this regard. Harrison Ford's net worth is estimated to be roughly $230 million as of 2021. He is also known to be fond of animals. He welcomed them to his land and was recognized by an arachnologist by naming a species after him.
Goldie Hawn | Est. $60 Million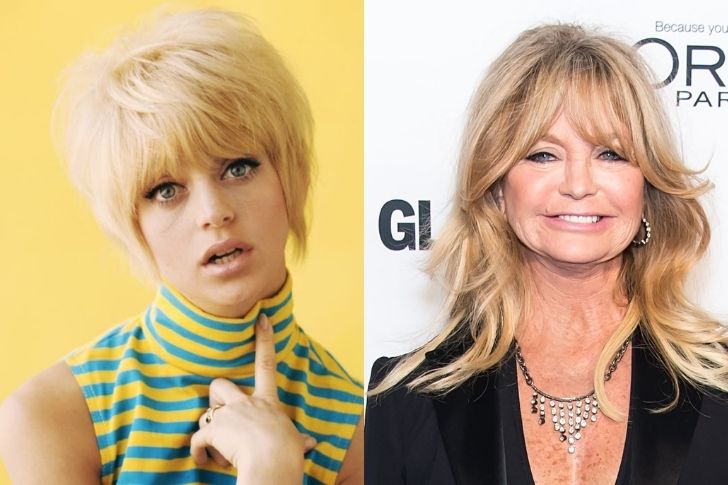 Goldie Hawn is an actress who is acknowledged as an "original blonde bombshell." She has a net worth of $60 million, and this is all thanks to her long and productive career. Goldie Hawn was born Goldie Jeanne Hawn on November 21, 1945, in Washington, D.C. With her looks and talent, she charmed everyone from the sixties to the seventies on the TV show Rowan & Martin's Laugh-in and the film Cactus Flower which earned her both an Academy Award and a Golden Globe.
To payback, she made the decision to put up The Hawn Foundation, an organization that caters to educating the youth in 2003. It also seems that Hawn is great at money management as she and her partner actor Kurt Russell have decided to separate their finances. Not only does this make them keep track of their own money, but it also avoids relationship spats.
Michael Douglas | Est. $300 Million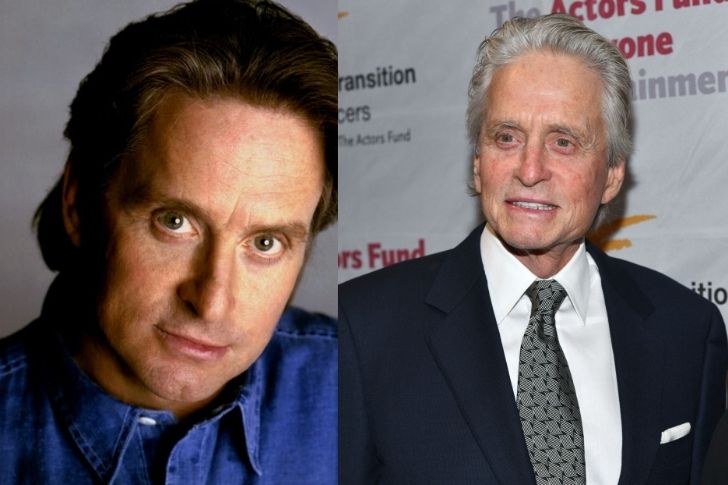 Michael Douglas is an actor and a producer with a net worth of $300 million. He was born Michael Kirk Douglas on September 25, 1944, in New Brunswick, New Jersey. Being the son of famous actor Kirk Douglas, Michael's reputation may have preceded him when he was starting out. However, as the actor rose to fame, people began to see his own charm. He impressed the work with his performance in The Experiment, a TV series created by CBS. His investment paid off when he made them even more impressed when he won an Oscar for producing One Flew Over the Cuckoo's Nest.
Aside from the limelight, Douglas is also into philanthropy as he stands his ground for various worthy causes. He married fellow actress Catherine Zeta-Jones, which made his personal life quite interesting despite being private. The couple have a son, Dylan Michael, in 2000, and a daughter, Carys Zeta, in 2003.
Dyan Cannon | Est. $16 Million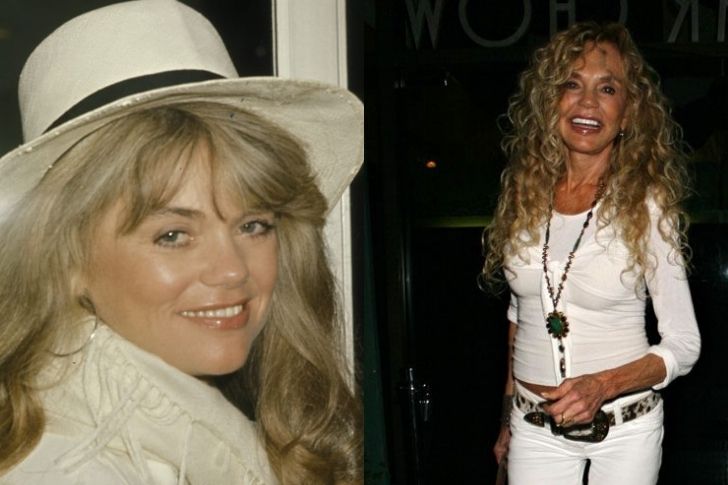 Dyan Cannon is an actress with a net worth of $16 million. Dyan Cannon was born in 1937. A movie jack of all trades, Cannon also regularly works as a director, screenwriter, editor, and producer. Her career started out in the late '50s on the small screen. After a few years, she debuted on the big screen on The Rise and Fall of Legs Diamond. Her acting career took shape as she appeared in different films, including Heaven Can Wait and Bob & Carol & Ted & Alice, which got her an Oscar nomination.
Another reason she got famous was that she got to marry heartthrob Cary Grant. The marriage did not last long, though, and the couple had to hire a lawyer to finalize their separation. Cannon was also known to have disappeared from the limelight when her career was flying high, only to return a few years later, ready to make more projects.
Robert Redford | Est. $170 Million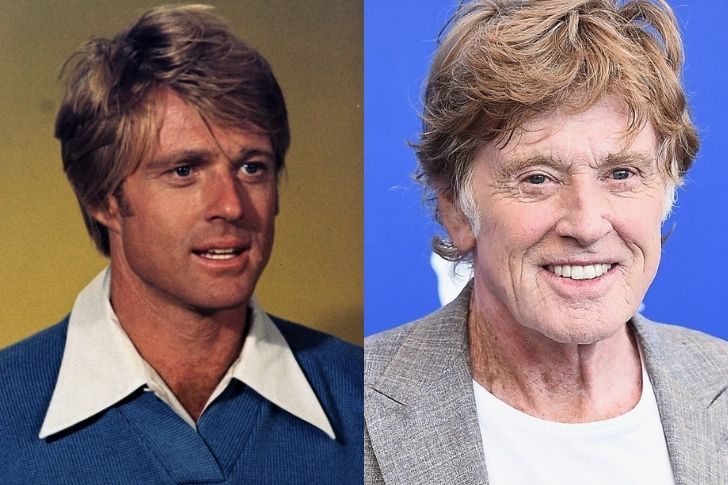 Robert Redford was born Charles Robert Redford Jr. On August 18, 1936, in Santa Monica, California. Heartthrob Robert Redford began his career in the entertainment industry back in the 60s but was only able to make a breakthrough when the '70s came. His films made him not only famous but also rich. Some of his movies that made a mark in history were All the President's Men and Butch Cassidy and the Sundance Kid. Until the '80s, Redford was a force that made people get up and go to the cinema.
Because of all his work, he was able to amass a total of $170 million of net worth. This amount might have gotten an okay from his financial advisors because he decided to retire from acting when he turned 82. As it is, he has made quite the name, and his money is sure to take care of him in his entire retirement.
Kevin Bacon | Est. $30 Million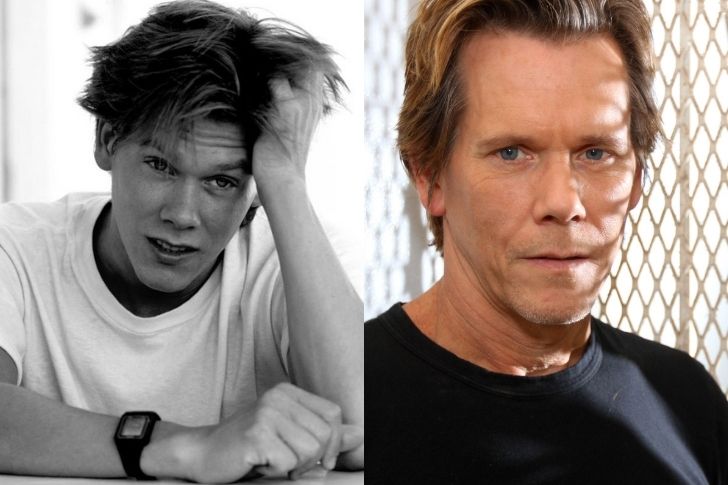 Famous actor Kevin Bacon has a net worth of $30 million. He was born Kevin Norwood Bacon on July 8, 1958 in Philadelphia. He is known not only for his talent and amazing performances but also for his beautiful iconic hair. Being one of the most popular personalities of the '80s, Bacon starred in big movies like Footloose, Tremors, and Animal House. He even ventured into different genres as his acting career progressed. From comedies to more suspenseful themes, the degree of versatility of his acting skills was evident. In 2003, the actor received a star on the Hollywood Walk of Fame.
Bacon is also known to be affiliated with SixDegrees.com, a movement he started that was dedicated to linking people to different good causes like charities and advocacies. With this platform, he is also known to be linked to a philosophical concept called Six Degrees of Kevin Bacon, which talks about people's interconnectedness.
Valerie Perrine | Est. $6 Million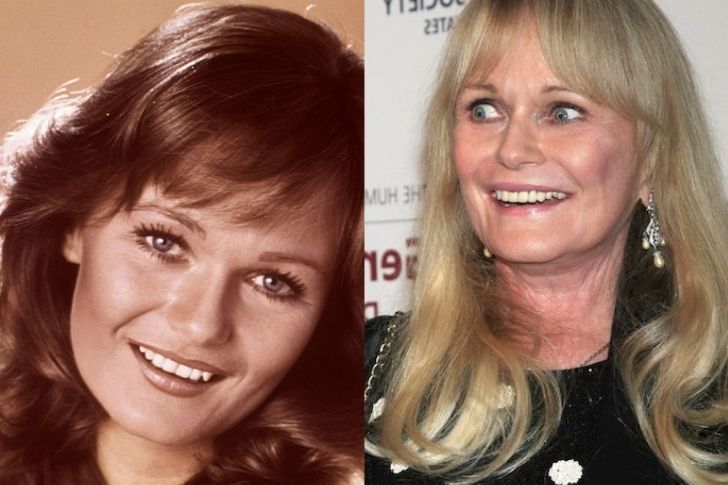 The legendary icon Valerie Perrine is an award-winning actress who has a current net worth of $6 million. She started out her career in the entertainment industry as a showgirl in Las Vegas. She also delved into playing a role in Slaughterhouse-Five as Montana Wildhack; in The Border alongside Jack Nicholson; and in What Women Want alongside Mel Gibson. Later on, she won several accolades because of her impressive talent.
For her role as Honey Bruce in the 1974 film Lenny, she won the BAFTA Award for Most Promising Newcomer to Leading Film Roles, the Cannes Film Festival Award for Best Actress, and was nominated for the Academy Award for Best Actress in the Cannes Film Festival. With experience and grit as an investment for a successful career, Perrine sure made herself an unforgettable force of Hollywood. Perrine is the subject of an upcoming documentary about her life, entitled Valerie.
Anjelica Huston | Est. $50 Million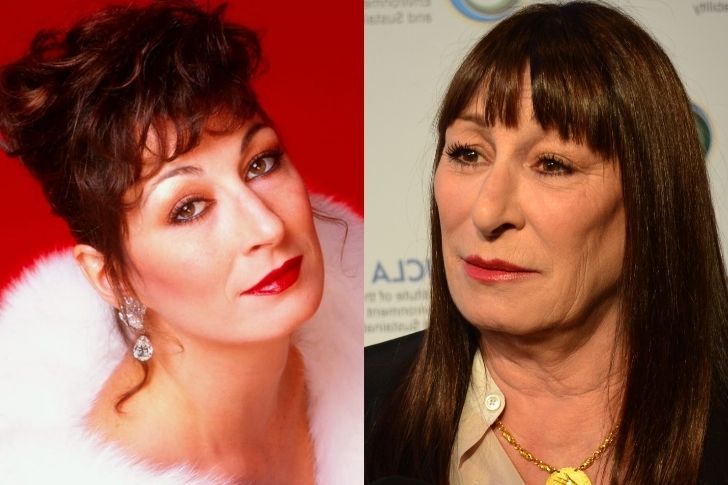 The beauty that is Anjelica Huston became a household name back in the days. Being the daughter of director John Huston, Anjelica faced expectations from her family and the public. Her bloodline and her beauty were not the only things that made her stand out, though. She was as talented as her father. When she started acting, she wowed her audience. She appeared in films like The Postman Always Rings Twice, The Dead, and several Wes Anderson films. She won her Oscar for her memorable performance in Prizzi's Honor, a film by her own father.
Following in her father's footsteps, Huston went on to become a film director herself, making her first film, Bastard Out of Carolina, in 1996. Next, she served as a voice actor, providing the voice for Queen Clarion in the Disney Fairies film series. Huston's investment planning appears to be choosy as she does not agree to do all projects that are offered to her. She has her own priorities to think about as well.
Alan Arkin | Est. $15 Million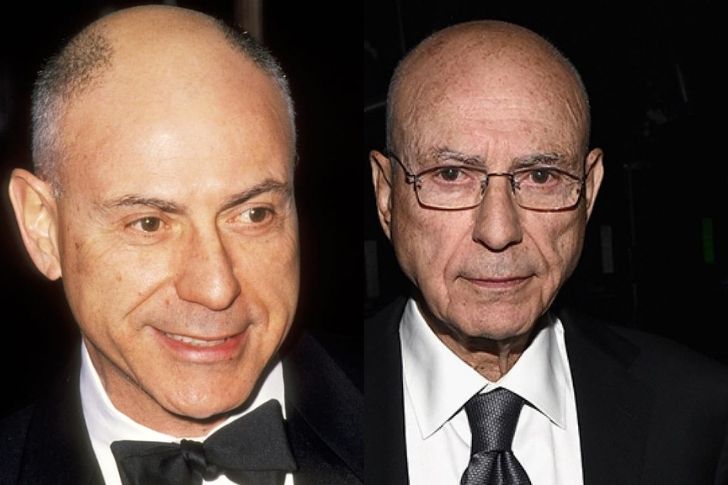 Alan Arkin is an actor and a comedian with a net worth of $15 million. Alan Arkin was born in Brooklyn, New York in March 1934. He started out in the entertainment industry as a folk musician. After his musical career, the star delved into acting and got a memorable role in The Russians are Coming. He has earned his first Oscar nomination for his stellar performance in this film. His next nomination was for The Heart is a Lonely Hunter.
He won an Oscar for his performance in Little Miss Sunshine and has since become active in acting and writing, directing, and singing. He has been nominated for a total of four Oscars, and has also won a Golden Globe Award and two Screen Actors Guild Awards. A lot of his film credits come from small cameo roles, which he does quite effectively. These small roles are what made him a famous character actor.
Cher | Est. $360 Million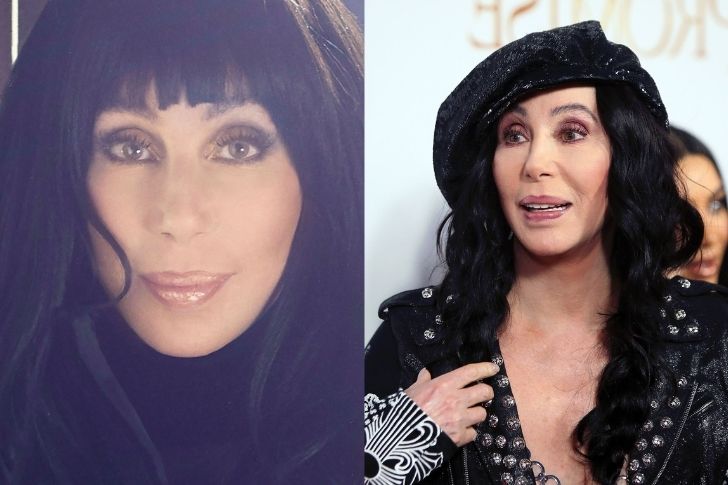 Cher is a famous actress and singer who has a whopping net worth of $360 million. Cher was born Cherilyn Sarkisian on May 20, 1946, in El Centro, California. She has been around since the sixties and started out with her husband Sonny and their duo called Sonny and Cher. When Cher was 16, she left the high school and met Sonny Bono in a California coffee shop. She and Sonny have starred in The Sonny and Cher Comedy Hour since 1971. Since then, she has made a name for herself even after she went solo.
She became a successful singer, making the best-selling music ever. She takes credit for being the only celebrity who has been present at the top of the Billboard charts for six decades. Though she ages, she continues to wow the audience, both young and young at heart. Cher fights for causes such as LGBTQ rights and anti-poverty movements.
Chuck Norris | Est. $70 Million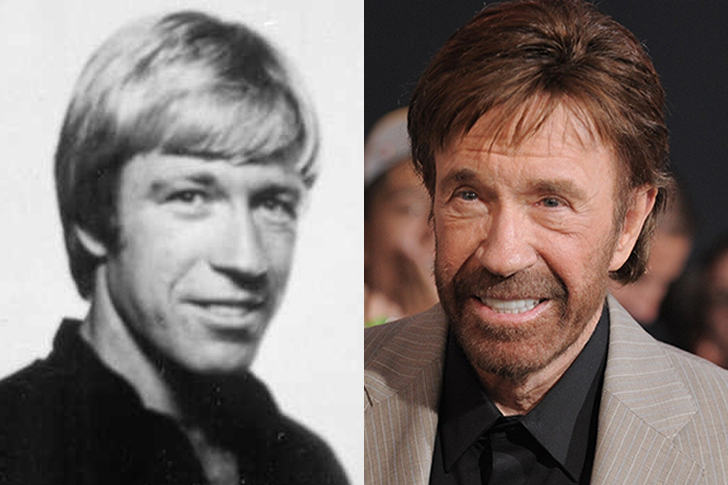 Chuck Norris is an American martial artist, actor, screenwriter, and producer who has a net worth of $70 million. He studied martial arts in Korea in the 1950s. Afterwards, in Hollywood, Norris trained celebrities in martial arts. Norris went on to appear in a minor role in the spy film "The Wrecking Crew" (1969). In the 1970s, he was invited by his friend and fellow actor Bruce Lee to play one of the main villains in "Way of the Dragon" (1972). Norris became a popular action-film star in the 1980s and starred in his own television series in the 1990s. In 2017, Chuck Norris has revealed he's left the hardcore world of action films behind to care for his ailing wife, Gena.
There's another thing that impressed the American people. The Chuck Norris jokes started in the summer of 2005 as the result of a thread on The Something Awful Forums. hit their zenith in 2006 and now seem to be fading away. This year, Carlos "Chuck" Norris turned 80 years old. In honor of his 80th birthday, many people share their favorite Chuck Norris jokes online.
Jennifer Grey | Est. $10 Million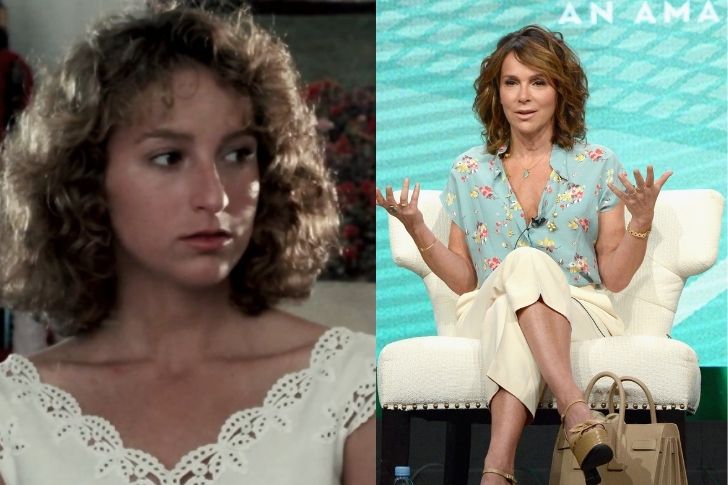 Jennifer Grey was born Jennifer Elise Grey on March 26, 1960, in New York. She is an actress who is best known for her appearance in Dirty Dancing. The 1987 film, along with Ferris Bueller's Day Off, shot Grey into superstardom back in the '80s. Hailed as a royal in Hollywood because of her roots, Grey's success in the film industry did not come as a surprise. Grey's father is Joel Grey, an award-winning actor, and her mother is Jo Wilder, a successful singer. Her grandfather was Mickey Katz, another famous musician. With her family's legacy, she quickly got into entertainment as well after training in a theatre school in Manhattan for two years.
Her full career had amassed her a net worth of $10 million to date. This is more than enough to cover her insurance in her advanced years, especially through her battle with health problems. Jennifer Grey married Clark Gregg in 2001 and they got divorced in August 2020.
Judd Nelson | Est. $8 Million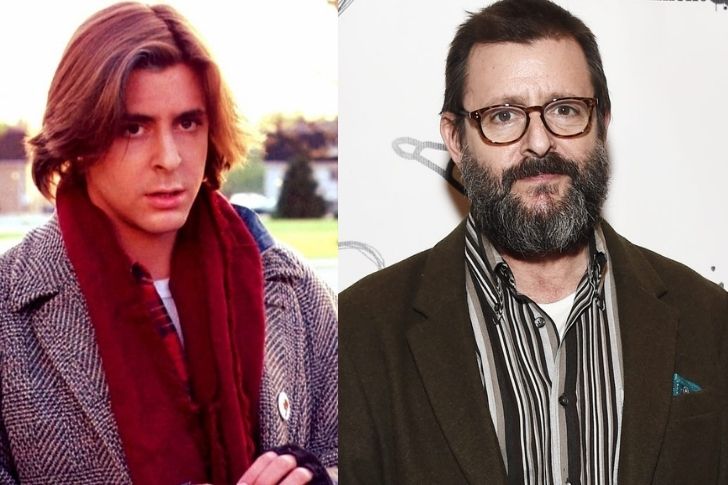 Actor and author Judd Nelson first earned his popularity from his performance in the classic film The Breakfast Club, which premiered in 1985. Judd Nelson was born in Portland, Maine U.S. in 1959. his parents were far from the entertainment world. His mother was into politics, and his father was an attorney. He made his screen debut in the 1984 comedy Making the Grade. His passion for acting stood out, and he had to leave school to pursue it. The following year, he starred in The Breakfast Club, a smash hit comedy-drama that put him in the spotlight.
Other than the 1985 hit film, Nelson is also known for his participation in St. Elmo's Fire, Nikita, and Cancel Christmas. Aside from acting, he wrote books called The Power of Speech, The Gig, Water Music, and Nine of Diamonds. He was also one of the voices of the animated TV series Ben 10 Omniverse. His net worth is now $8 million.
Robert Pine | Est. $4 Million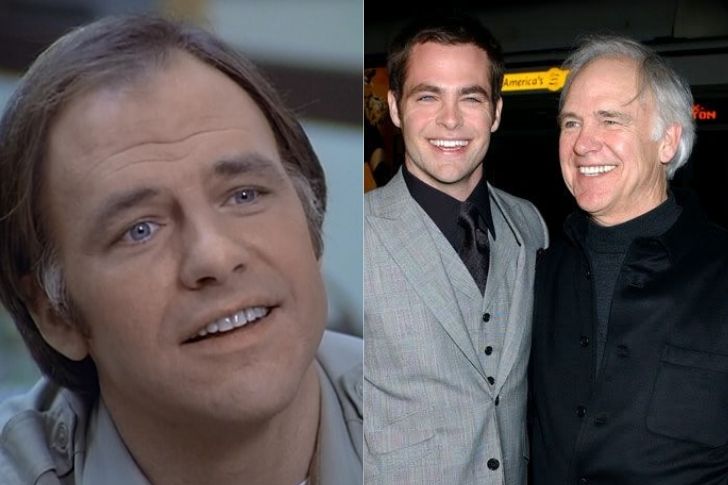 Robert Pine is a TV star whose net worth is $4 million. He was born Granville Whitelaw Pine on July 10, 1941, in New York City. Initially, the actor rose to fame when he starred in the TV series CHiPs as Sergeant Joseph Getraer. He also worked alongside equally famous actors Larry Wilcox and Erik Estrada. The TV show ran for six seasons and was showing from 1977 to 1983. This gave Pine ample screen time and quite a fortune. After the show, he was seen in other TV shows including Star Trek: Enterprise, Six Feet Under, Knight Rider, Barnaby Jones, and Magnum, P.I.
Surely that with all the wealth he has amassed from his productive career, financial advisors are around to oversee his bank account and make sure he maintains his wealth even after he stopped doing TV shows. Robert Pine married Gwynne Gilford in1969, and the couple has one son, Chris Pine, who is an American actor.
Gene Hackman | Est. $80 Million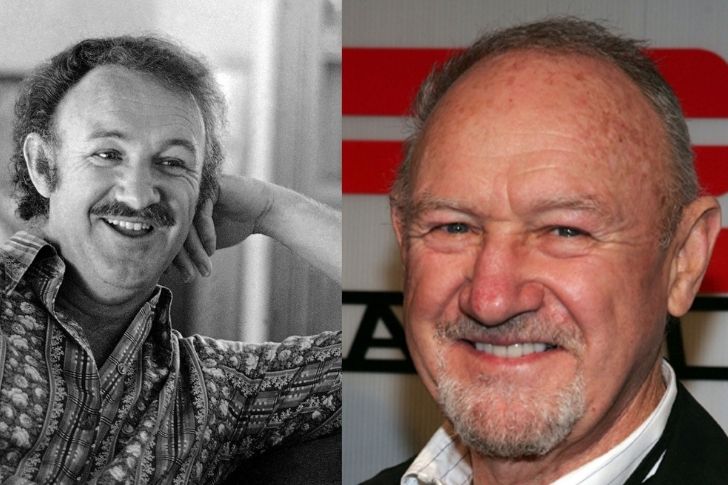 Gene Hackman is an American retired actor and novelist who has a net worth of $80 million. He graced the films The French Connection and Superman with his marvelous performances. During his nearly 50-year career, Hackman has won more than 30 awards, including two Academy Awards, four Golden Globes, and two BAFTAs. Coming from San Bernardina, California, Hackman started his acting career in 1956. His talent and looks certainly landed him important roles in several films, cementing his reputation in Hollywood history.
He also appeared in The Royal Tenenbaums and Hoosiers. The degree of versatility and charisma of his acting skills have been recognized more than once. In total, he was nominated five times by the Academy and had won two of these awards. He went to high school with fellow actor Dustin Hoffman, and they were both nominated as "Least Likely to Succeed" in their yearbook. Their high school batch now knows that they were terribly wrong.
Kathy Bates | $20 Million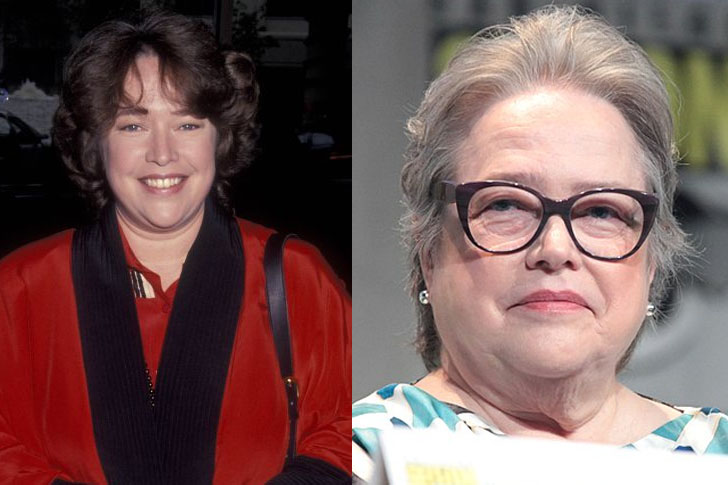 While her father was a mechanical engineer and her mother a homemaker, Kathy Bates found her passion in the arts, notably for acting. Eventually finishing her studies with a Bachelor of Fine Arts degree, majoring in theater, Bates then polished and improved on her acting chops before finally making her way into the entertainment industry.
Like many of her colleagues, Bates' career went through a rough start. Throughout that period, she landed minor roles for stage productions while working a couple of jobs here and there. Suffice to say, all that hard work did pay off in the end. Becoming a well-known figure in the theater scene, the actress eventually garnered widespread acclaim for her work on the small and big screens. Among her many on-screen roles, though, it's safe to say most people know Bates best for her performance as Annie Wilkes in the 1990 adaptation of the Stephen King book, Misery.
Mike Ditka | $30 Million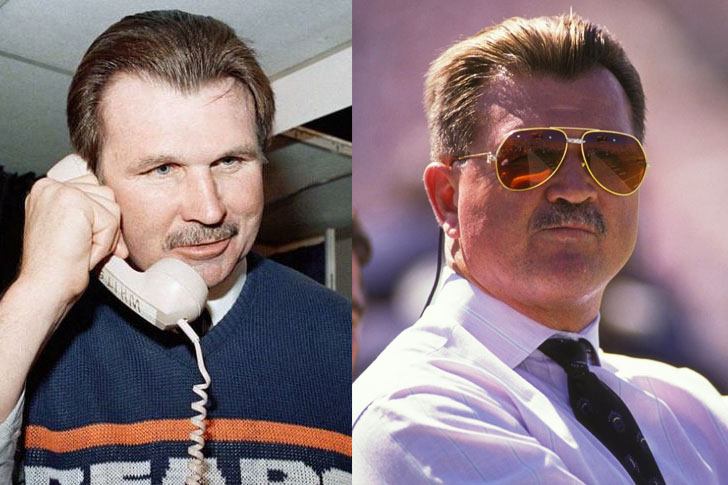 Initially wanting to be a dentist, Mike Ditka also showcased a knack for sports during his childhood years, which was most apparent when he played football. Born and raised in one of Pennsylvania's steel towns, Ditka made quite a name for himself as a high school player. Suffice to say, the skills he displayed throughout that period helped him continue his journey from an aspiring footballer to his college years.
Today, Ditka takes credit for being one of two people to have won at least one NFL title as an assistant coach, head coach, and player. Besides the achievements he has made on the field, having won several Super Bowls and other events, Ditka has also ventured onto various endeavors, including his stint as a sports analyst and commentator. Well, thanks to these, he now has an estimated net worth of $30 million.
Chevy Chase | $50 Million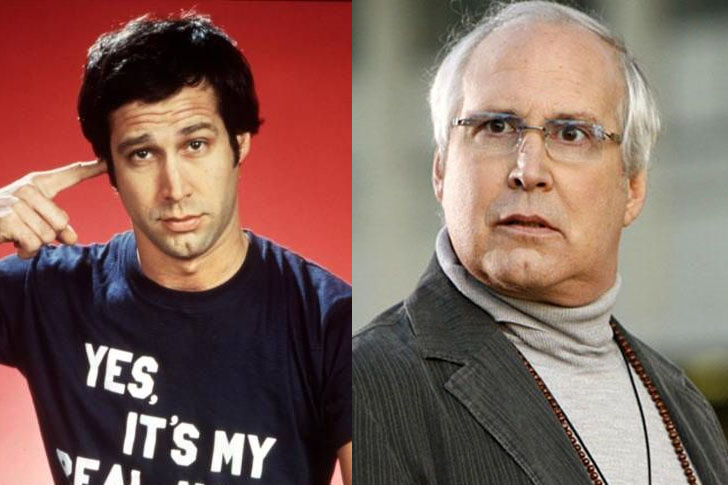 By the looks of it, art undoubtedly runs deep in Chevy Chase's family. With his father a magazine writer, book editor, his mother a concert pianist, and his grandfather an illustrator, it's no wonder he grew up to be quite a creative individual. In fact, along the way, he even played keyboards and drums for a rock band. While a career in music may have been a good choice for him, Chase ultimately pursued a journey into the world of acting and comedy.
One of the earlier investments he made in his career was founding a comedy ensemble called Channel One. Along with garnering some fame acting with National Lampoon, Chase's popularity eventually soared to even greater heights thanks to his stint in Saturday Night Live. Since then, the actor/comedian has worked on other projects such as Community, Spies Like Us, and now has a net worth of around $50 Million.
Phylicia Rashad | $25 Million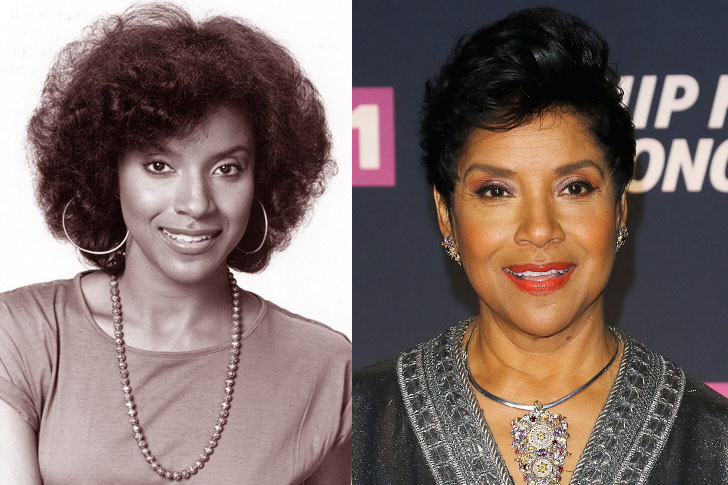 More often than not, it's nice to develop a good work ethic sooner than later. Well, such was undoubtedly the case for Phylicia Rashad. With that said, she eventually finished her studies with a Bachelor of Fine Arts degree, but that isn't the only achievement made during that period: she graduated as her batch's magna cum laude, too.
Along the way, she found a fascination for acting, and because of that, Rashad began her journey as a stage actress, eventually garnering widespread recognition in the Broadway community. A few years later, though, that popularity soared even higher thanks to her stint as Clair Huxtable in the TV sitcom, The Cosby Show. Other projects she has worked on since then include Into the Woods, Creed, and Cat on a Hot Tin Roof. With her career under the spotlight still far from over, it's safe to say her $25 million net worth will increase some more in the future.
Bernadette Peters | $40 Million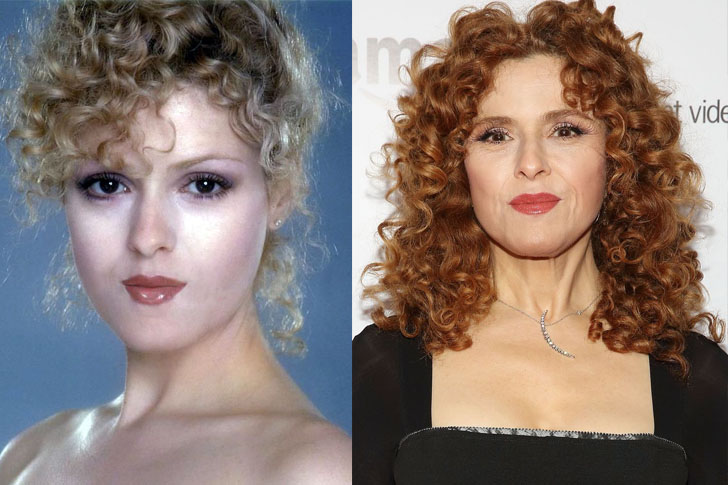 While most celebrities are known for one thing, like releasing songs or their roles in several movies, that hasn't stopped many from venturing on to other endeavors. Well, such is the case for Bernadette Peters. For her start in the entertainment industry, she was still too young even to know things like student loans: one of her earlier on-screen gigs was for a TV show when she was three-and-a-half years old.
From that point onward, Peters has worked on numerous projects in various parts of the entertainment industry. Along with releasing a couple of albums as a singer, she appeared in around 30 movies, including Alice, Pink Cadillac, and Silent Movie. Her most notable endeavors, though, would arguably be her stints on Broadway musicals such as The Goodbye Girl and Into the Woods. With that said, the actress/singer now has an estimated net worth of $40 million.
Shirley MacLaine | $50 Million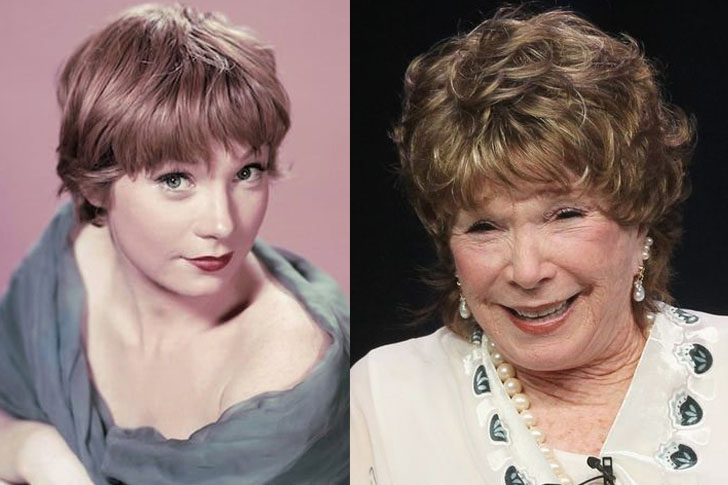 A passion can be discovered in a variety of ways. Well, for Shirley MacLaine, her love for performing began at a young age. In fact, it played a significant part in her journey growing up. Due to having weak ankles when she was still a toddler, MacLaine's mother let her take ballet classes. Suffice to say, that decision finally paid off in the end.
From that point onward, MacLaine tried her hand at other forms of art, including cheerleading and, of course, acting. A few years later, she found her way into the theater scene, performing in various Broadway productions. Like many of her colleagues, MacLaine eventually landed more and more on-screen acting credits. With that said, some of her most notable works include movies such as The Trouble With Harry, Terms of Endearment, The Turning Point, and Around the World in 80 Days.
Judi Dench | $45 Million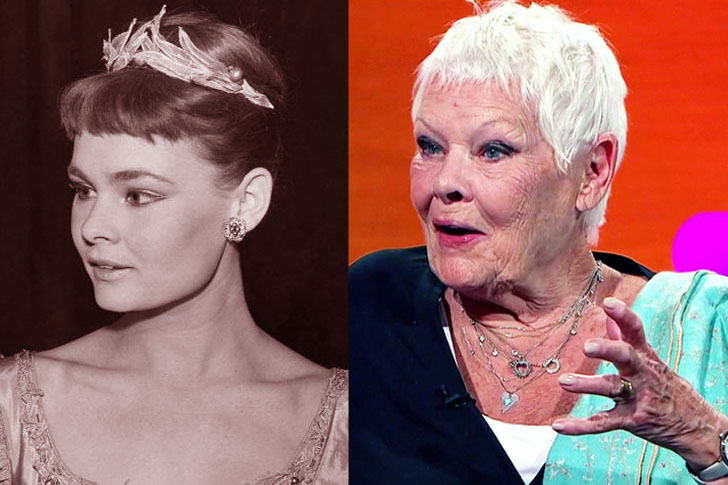 While her father worked as a physician, Judi Dench's mother was a wardrobe mistress for the local theater group, and many of the stage actors stayed in their house. Besides this involvement with the theater scene, though, Dench also had the chance to perform in a couple of their stage plays. Suffice to say, these earlier experiences ultimately became the first investments she made for her eventual career.
Eventually beginning her professional career around the late '50s as a stage actress, Dench has also garnered widespread fame for her work in the movie scene. Of course, out of all these titles, it's safe to say most would instantly associate the actress with her role as M in the James Bond movies, beginning with 1995's GoldenEye up to 2015's Spectre. Along with the other projects she has worked on through the years, it's no surprise Dench now has a net worth of $45 million.
Billy Crystal | $60 Million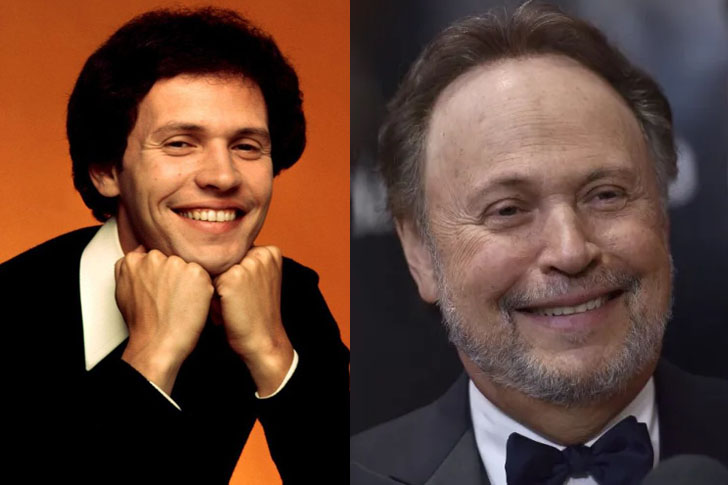 By the looks of it, Billy Crystal already had the makings of an entertaining performer at such a young age. Throughout his childhood, he and his siblings often listened to comedians – many comedians also visited their house. After a while, he found his passion for acting, and because of that, he eventually took acting classes. To make things better, one of his teachers during that period was none other than the iconic filmmaker himself, Martin Scorsese.
For his start, Crystal and his friends performed as a trio of comedians. He then got his first big shot to fame for his stint on a TV sitcom titled Soap, not to mention his tenure as a cast member of Saturday Night Live. Since then, other projects he has an acting credit for include When Harry Met Sally…, Analyze This, and Memories of Me. Plus, perhaps it's safe to assume that many of us also recognize him for voicing Mike Wazowski in the animated classic, Monsters, Inc.
Rhea Perlman | $60 Million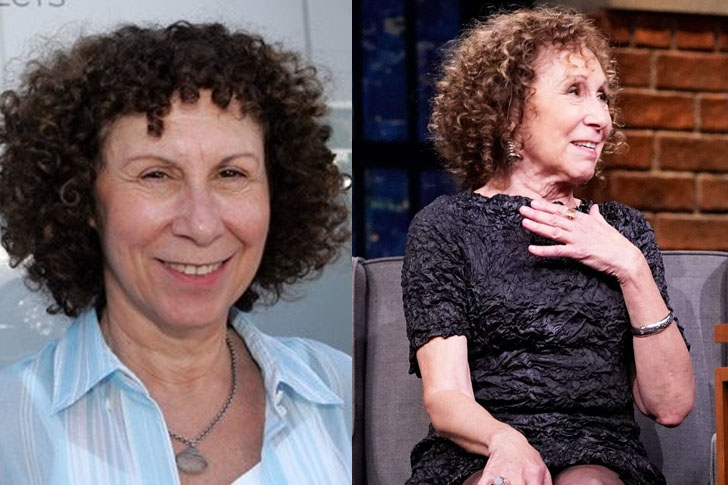 A life in the spotlight is undoubtedly apparent in Rhea Perlman's life. With her father having had experience as an extra, and eventually a character actor, and her sister a story editor, writer, and producer, it's no surprise Perlman pursued a career in the acting industry. Well, after studying drama and graduating with a Bachelor of Arts degree, her journey to stardom finally began.
Like many of her colleagues, Perlman started in humble beginnings, landing small roles on stage plays and movies. For her big shot to fame, the actress landed the role of Carla Tortelli in the TV show Cheers. Since then, she has worked on other projects such as The Sessions, Canadian Bacon, and Matilda. Besides acting, Perlman has also written a series of illustrated kids' books called Otto Undercover. Thanks to these endeavors, the actress now has a net worth of $60 million.
Martin Sheen | $60 Million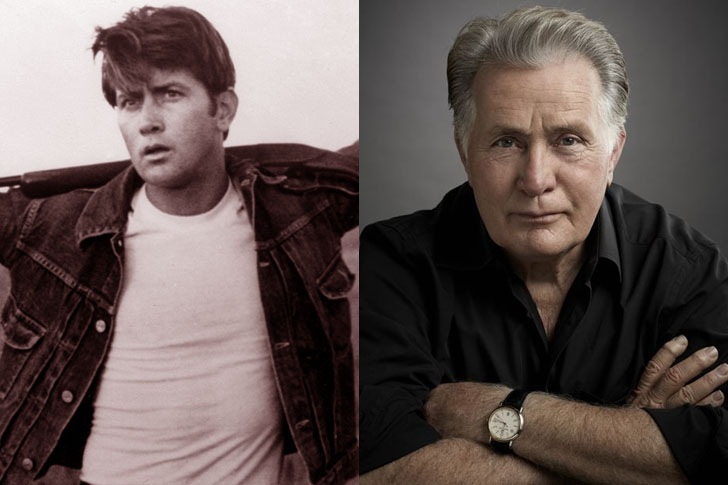 There are many recognizable surnames in the entertainment industry. With that said, one such star that comes from this well-known family would be Martin Sheen. Born Ramon Antonio Gerardo Estevez, he got his stage name by combining the surnames of a televangelist and a casting director. Inspired to become an actor at a young age, Sheen wasted no time pursuing a career in the acting business.
Beginning his career around the early '60s, Sheen eventually got his first big shot to fame with a role in 1968's The Subject Was Roses. Along with garnering praise for his work in 1973's Badlands, the actor's popularity rose to even greater heights thanks to his lead performance in the 1979 Apocalypse Now. Since then, other projects he has made investments in include Murphy Brown, Cadence, The West Wing, and The Amazing Spider-Man.
Dan Rather | $70 Million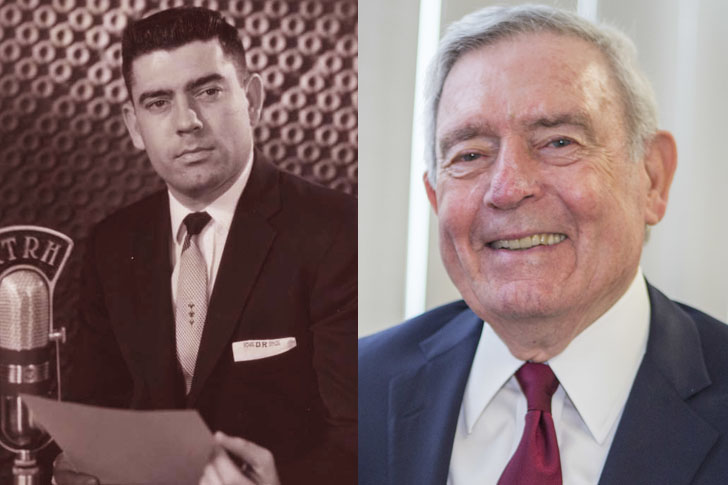 It's always nice to keep up to date with news and current events. Through the years, many news anchors and journalists have fulfilled that need. One such figure worth noting would be Dan Rather. By the looks of it, however, Rather has had quite a fascination for all things related to journalism. Having spent some time as his school newspaper's editor, he eventually finished his studies with a degree in journalism.
Since then, Rather has made numerous achievements in the field. With that said, one such moment took place back in 1961 when his live weather report had saved as many as 350,000 people. That also marked the first time a transparent map was overlaid on a radar image. After that, Rather has continued with his work and eventually found his way on to YouTube as a host for the online newscast, The News with Dan Rather.
Michael Caine | $80 Million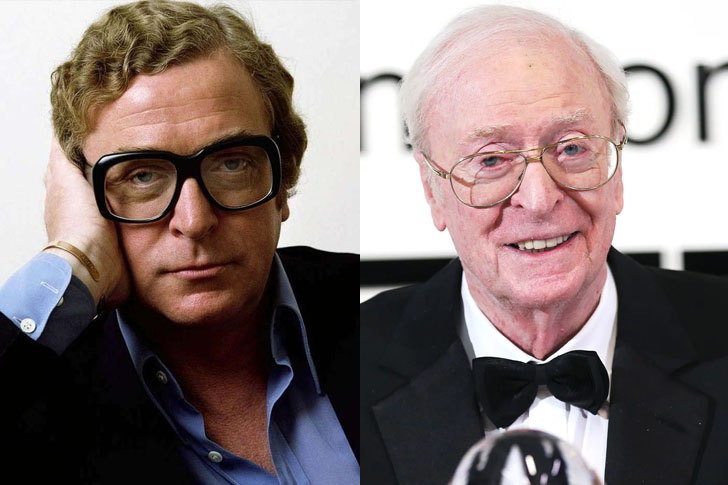 Sometimes, the story behind an actor's stage name can be just as interesting as the hit films they have starred in. Such is the case for Michael Caine. Born Maurice Joseph Micklewhite Jr., his source of inspiration was a movie theater's marquee, which at the time was showing a movie entitled The Caine Mutiny. To this day, the actor claims that if the tree obstructing his view moved a bit more to the left, he would have had the stage name "Michael Mutiny" instead.
With that said, Caine began his career landing minor roles but has since become a well-known figure in the entertainment industry. With his breakthrough in 1964's Zulu, the actor is now often recognized for his iconic accent. Loved by both fans and colleagues alike, some notable films Caine has an acting credit for include Children of Men, Kingsman: The Secret Service, The Eagle Has Landed, and, of course, The Dark Knight Trilogy.
James Taylor | $80 Million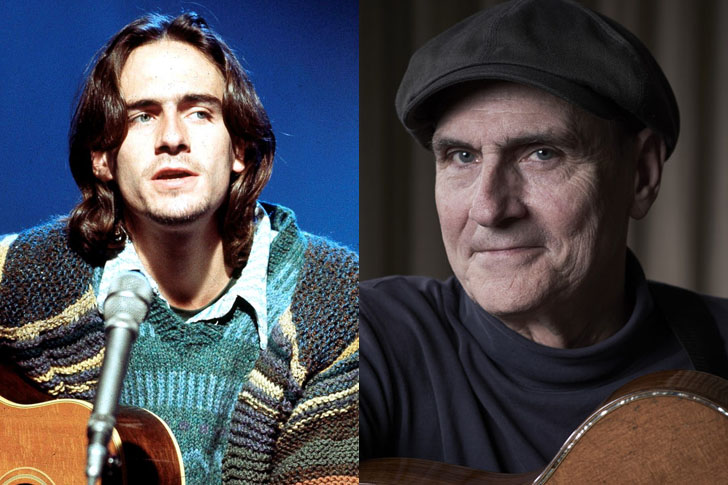 A variety of things can take up a person's life. For James Taylor, this just so happened to be music. At a young age, he was already quite enthusiastic about it. In fact, he eventually learned the cello and, not long after, the guitar. Suffice to say, the journey doesn't end there. Having found his singing voice along the way, Taylor then wrote his very first song when he was just 14 years old and, soon after, had found his way to performing coffeehouses.
Since then, Taylor has garnered a skyrocketing degree in the music industry thanks to the songs and albums he has released over the years. With that said, some of these notable titles that have graced the airwaves include You've Got a Friend, Fire And Rain, and his rendition of How Sweet It Is (To Be Loved by You). Thanks to that fame, the Rock and Roll Hall-of-Famer now also has a staggering net worth of $80 million.
Diane Keaton | $100 Million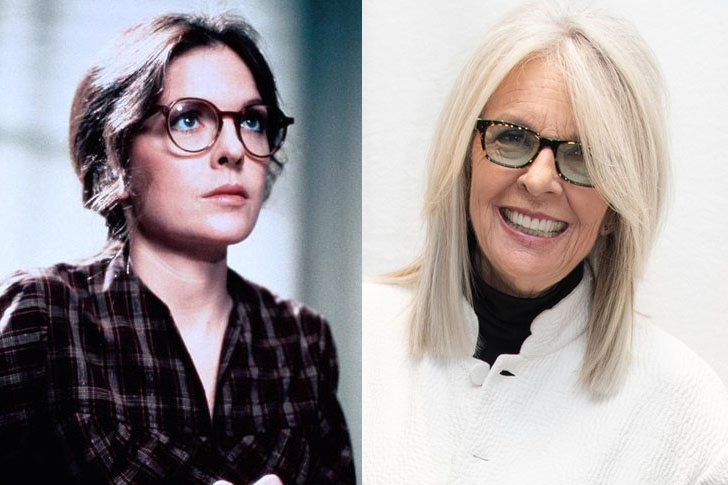 A passion for something can be discovered even in the most unexpected of places. For Diane Keaton, she found her interest in acting at a pageant event: the theatricality of it all was what stuck with her the most. Well, from there on out, Keaton worked on her chops as a performer, taking on roles for school plays and taking acting classes.
Like many of her colleagues, Keaton started her professional career as a stage actress. After some time, though, she found her way to more and more on-screen work. Suffice to say, taking on the chance is one of the greatest investments she has made for her career. Today, the actress is often regarded for her acting credit in films such as The Godfather, Sleeper, and Annie Hall, which earned her a Best Actress Award at the Oscars. Plus, by the looks of it, she isn't quitting her acting career anytime soon.
Tom Selleck | $45 Million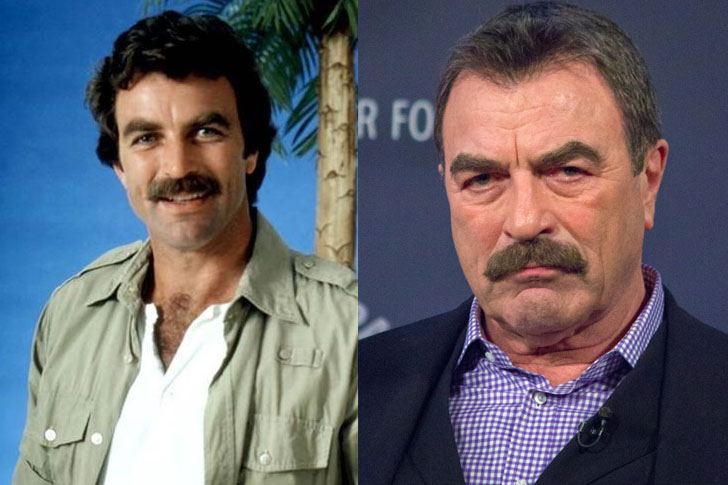 When it comes to naming some of Hollywood's all-time charismatic stars, it's safe to say many people would include Tom Selleck in their list. An athletic fellow throughout his years in school, having played basketball for the school team, Selleck eventually tried his hand at acting, thanks to some words of encouragement from a drama coach. Well, we now have that teacher to thank.
Starting his career around the '60s, Selleck's earlier works were mostly for small roles and commercials. After a while, he finally got his big break starring in Western films, notably The Sacketts, Last Stand at Saber River, and The Shadow Riders. His fame soared even higher thanks to his lead role in Magnum, PI, followed by stints in Blue Bloods, Friends, and Three Men and a Baby. For all of his investments, the actor now has a net worth of $45 million.
BETTY WHITE | $75 MILLION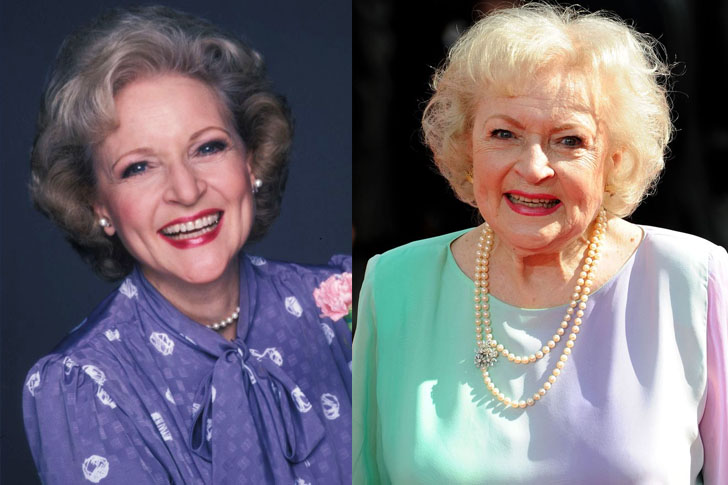 As a teenager, Betty White was an avid writer who created a play in which she portrayed the lead role. Her experience made her desire for a future career as an actress, and after she graduated from high school in the late '30s, she immediately found acting and modeling work. However, White's early success as an actress came to a halt as she prioritized serving her country by joining the American Women's Voluntary Service.
Nonetheless, she was able to enter the radio industry and made her big break when she was given her own show. Her major breakthrough came when she hosted the television program Hollywood on Television, and soon after, she began receiving acting credits. She also appeared in shows such as The Practice, Boston Legal, and Saturday Night Live. With all her projects since the '30s, White accumulated a $75-million net worth.
ANGELA LANSBURY | $70 MILLION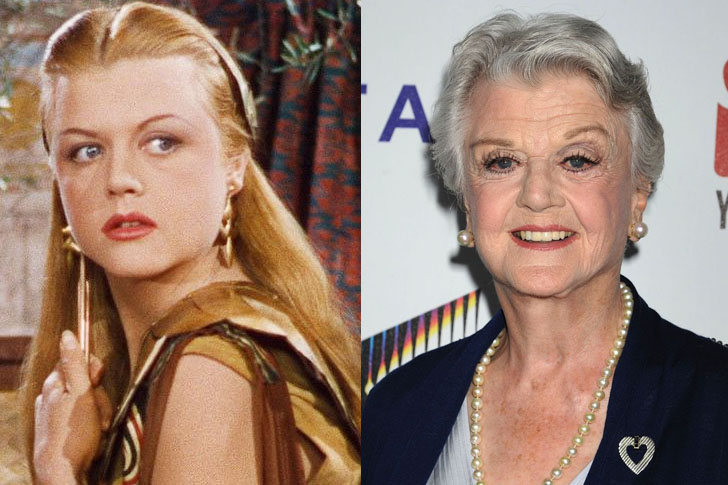 British-American actress and singer Angela Lansbury has earned a net worth of $70 million. With a career that dates back to the "Golden Age of Hollywood," the actress is a living legacy of the rich history of filmmaking. As of 2020, Lansbury is known as the earliest living example of an Oscar award nominee. All in all, the iconic actress's career has spanned more than eight decades.
Throughout her career, Lansbury has won numerous awards and honors, such as an Honorary Oscar, six Golden Globes, and five Tony Awards. Amazingly, she has never garnered an Emmy Award despite being nominated for a whopping 18 times. Still, she earned a huge degree of respect from her peers and the younger generation of actors for her work on a number of films and shows, including Murder, She Wrote, Gaslight, and National Velvet.
WAYNE NEWTON | $50 MILLION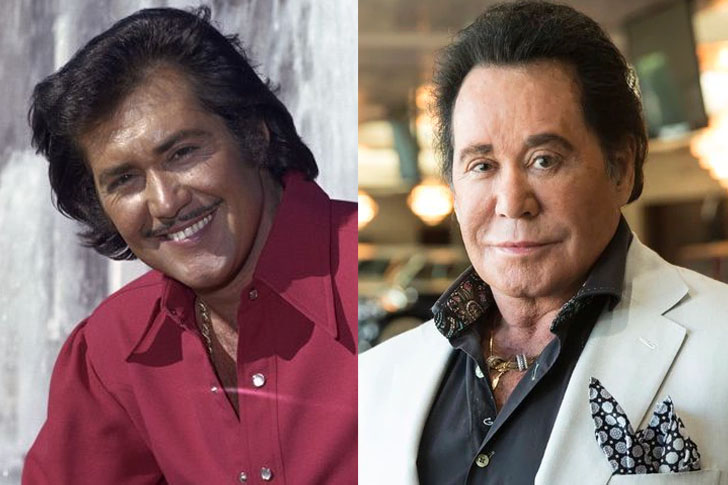 Wayne Newton, best known for his musical hits and sold-out Las Vegas performances, now has a net worth of $50 million. He earned credits for the songs Daddy Don't You Walk So Fast and Danke Schoen. He has also established a successful Las Vegas concert residency of more than 30,000 performances. Newton made his debut in his entertainment career back in 1962 when he starred in the Jackie Gleason Show. He also won a role on the western TV series Bonanza. By 1963, the singer released Danke Schoen, which became his signature song. The track was even used as the official music for the film Ferris Bueller's Day Off.
For his work in Las Vegas, Newton started a 30-show stint at the Hilton Hotel. He also signed a 10-year deal earlier with the Stardust Resort and Casino, where he performed for 40 weeks in a year, and six shows a week.
ALICE COOPER | $50 MILLION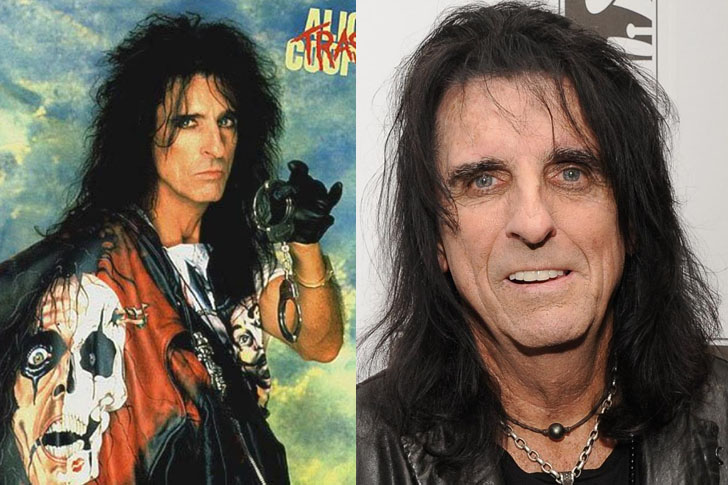 Alice Cooper is a rock singer and songwriter who amassed a net worth of $50 million. He is widely renowned for his work on a variety of rock sub-genres, including glam rock, hard rock, industrial rock, heavy metal, and many more. Outside of music, Cooper has been involved in additional pursuits, most notably movie and television acting.
Cooper's big break came after a music manager named Shep Gordon saw his band's potential, and he organized an audition for Cooper and his group with Frank Zappa, who just started a new record label. As luck would have it, Zappa was looking for strange but interesting musicians to sign. Cooper managed to impress him so much to the degree that he signed him and his band for a three-year deal. Not long after, Cooper's band released their first album titled Pretties for You.
JAMES BROLIN | $50 MILLION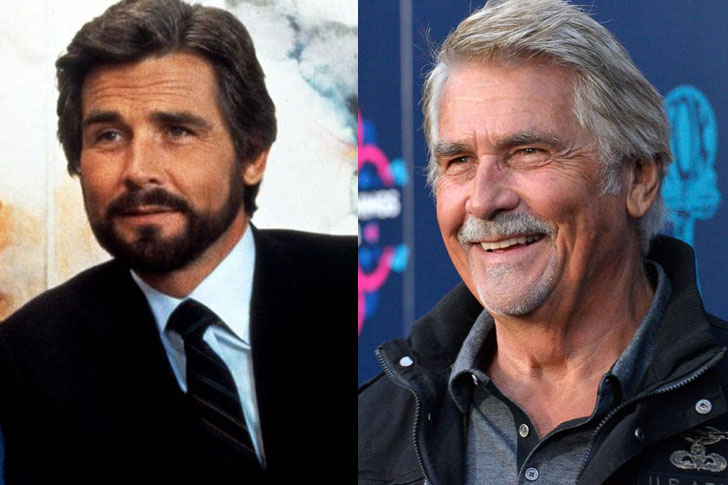 James Brolin, the husband of famed singer and actress Barbra Streisand, is also an actor, director, and producer. He is best known for his various performances on television shows such as Marcus Welby, M.D., Life in Pieces, and Hotel. After appearing in bit roles in the '60s movies like Dear Brigitte and The Cape Town Affair, Brolin started winning leading movie roles in the following decade. Among his first starring roles were in Skyjacked and Westworld.
Moreover, Brolin established his career as a regular leading man by the mid-70s, starring in numerous movies of various genres. He continued his investments in the succeeding years, but he took a break in the '90s. Still, the actor returned to the big screen with a series of supporting roles during the 2000s and 2010s. Until today, he remains active both on the movie and television industries, amassing a net worth of $50 million.
You've Reached The End