Age Is Just A Number For These Timeless And Gorgeous Stars!

The golden age of Hollywood is very much different from what we know of it today. The days of black and white films and the weird resourceful solutions to movie effects have now been changed by technology. Everything now seems to be possible with all the new equipment discovered and invented.
Though the golden age of Hollywood has been left in the past, not the same could be said about its actors and actresses. Celebrities who were famous then still managed to keep such a good looking face and would shock you if you see the difference from then and now.
With the invention of technology comes the ability to put investments into maintaining such a youthful face. Not all celebrities have resorted to that, but a lot of them still managed to look as gorgeous as they used to be. A lot of these celebrities have been away from the spotlight, and what they look now would really make you wonder. Here is a list of some gorgeous celebrities who have aged beautifully!
Ann-Margret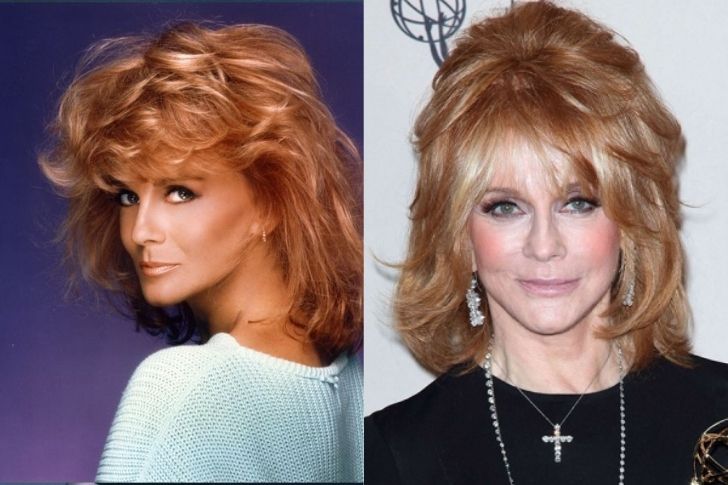 Ann-Margret Olson is more famously known as Ann-Margret. Ann-Margret came to the United States with her parents after World War II. Ann-Margret was introverted. She found it difficult adjusting to American culture. In her early years, she used her love for song and dance as the ways of expressing herself. The Swedish-American actress, singer, and dancer has made a name for herself after she was able to very well show her great acting skills and lovely voice.
Many will recognize her from her work in the films Bye Bye Birdie in 1963, Viva Las Vegas in 1964, and The Cincinnati Kid in 1965, to name a few. The actress has also won and received multiple awards and nominations for the films she's received credits for. Olson has won five Golden Globe Awards and has been nominated for a Screen Actors Guild Award, two Grammy Awards, two Academy Awards, and six Emmy Awards. In 2010, she also managed to win an Emmy Award for a guest appearance on Law & Order: Special Victims Unit. The gorgeous actress still continues to work in the industry to this day.
Diana Serra Cary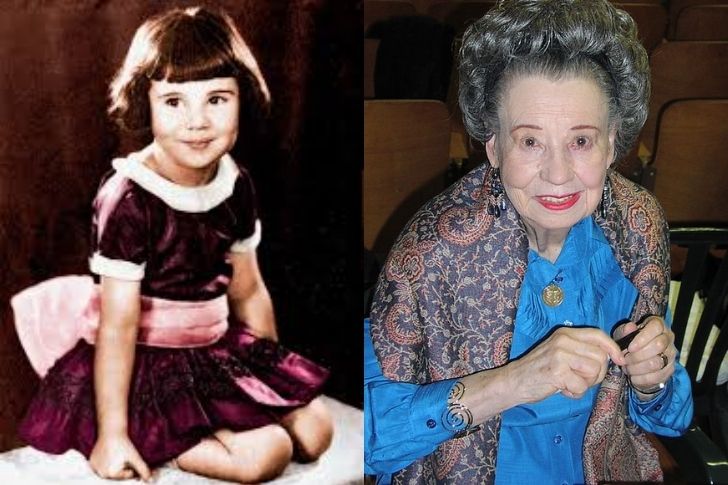 Diana Serra Cary is also known as Baby Peggy. She was able to get that name after she started as a child film actress and later on became a vaudevillian, author, and silent film historian. She was born in Merced, California in October 1918. She is known for being one of the three major American child stars in the Hollywood silent movie era. Cary has been in the industry since 1921 during the Silent Era of Hollywood and was the last living film star and last person with a substantial career in silent films.
The actress had made investments even at a very young age as she had an annual salary of $1.5 million and was dubbed The Million Dollar Baby in 1924. Cary, later on, became interested in writing and history and got into careers related to both. The actress who starred in over 150 films has sadly moved on to a better place at the age of 101 years old.
Stan Lee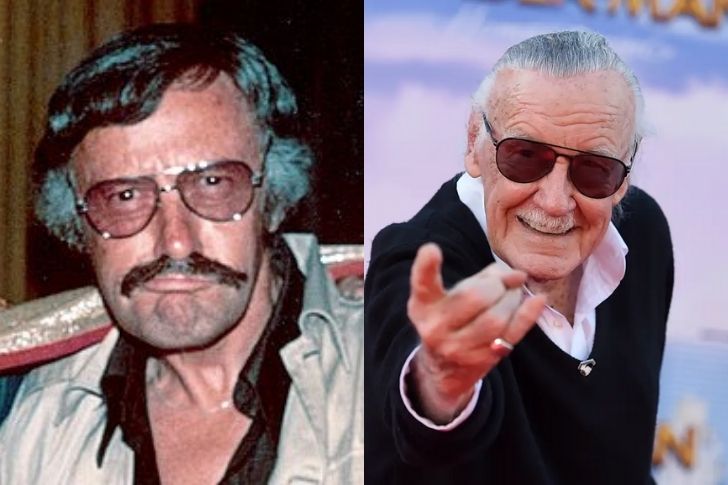 Stanley Martin Lieber or more famously known as Stan Lee, is an American comic book writer, editor-publisher, and producer. The writer is known for his credits in Marvel Comics. He was known to become its primary creative leader for two decades and has greatly contributed to what we know of it now. He was born Stanley Martin Lieber on December 28, 1922, in New York City, New York. At a very early age, Stan dreamed of writing the Great American Novel. This passion eventually led to becoming an editor of Marvel Comics in the 1960s. Even though his duties there were humble at first, he eventually rose to the positions of Marvel President and Chairman.
Marvel fans know the comic book writer for often having cameos in the movies produced by Marvel, and a lot of the fans look up to him. He is known to have co-created the following heroes: Spider-Man, the X-Men, Iron Man, Thor, the Hulk, Black Widow, the Fantastic Four, Black Panther, Daredevil, Doctor Strange, Scarlet Witch, and Ant-Man. Thus, the Marvel team never fails to pay tribute to Stan for his works.
Honor Blackman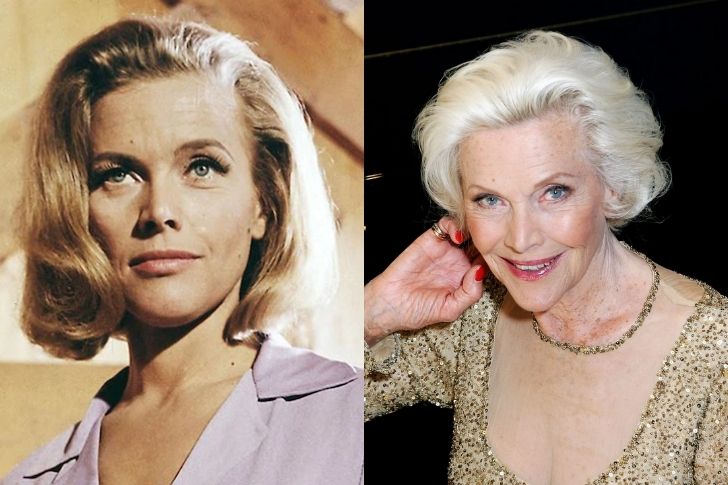 English actress Honor Blackman was known for many of her roles. Blackman was born on 22 August 1925 in Plaistow. For her 15th birthday, her parents gave her acting lessons and began her training at the Guildhall School of Music and Drama in 1940. She has starred as Cathy Gale in The Avengers in a 1962 TV program, Bond girl Pussy Galore in Goldfinger in 1964, Julia Daggett in Shalako in 1968, and Hera in Jason and the Argonauts in 1963.
The actress had a lot of success in spy shows, which helped her to be scouted by casting agents. Having been a Bond girl, Blackman must have done her own martial arts training and must have readied her insurance in the instance that an accident would occur while filming. The actress continued to manage her beauty till her last days and was known to be one of the actresses who have wonderfully aged.
Nanette Fabray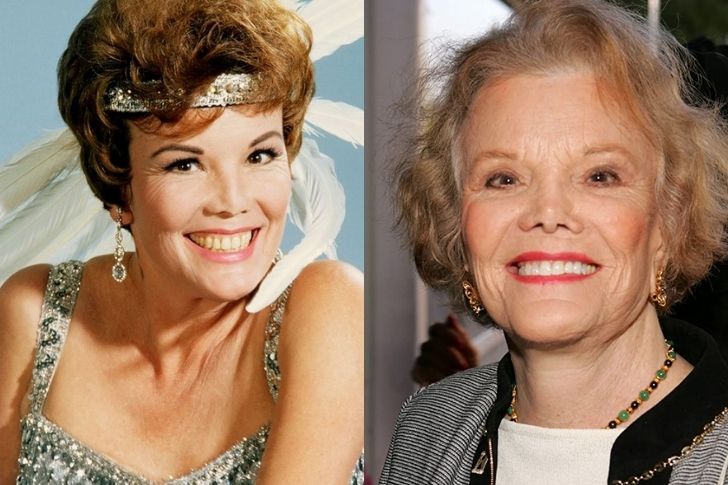 American actress, singer, and dancer Nanette Fabray was known to be one of the most beautiful and best performers of the Golden Age of Hollywood. The actress has since passed away at the age of 97 years old, but her legacy has continued to live on. Fabray began her career as a child performing vaudeville and later became a musical theatre actress in the 1940s and 1950s. The celebrity created an icon out of her role in High Button Shoes, for which she has won a Tony Award.
Wells wasn't known to do well in school and was thought to have a learning disability to a degree. She later learned that she wasn't really born for that and instead was made for performing. Fabray has since won many awards even while she was suffering from conductive hearing loss. The actress was truly an icon.
Gene Reynolds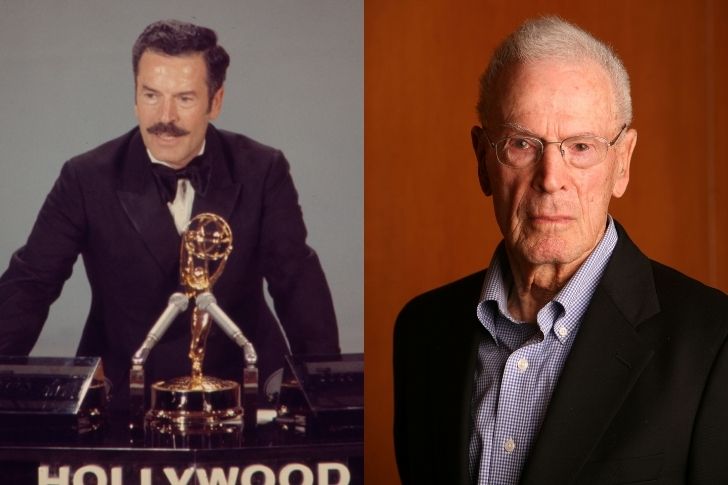 Eugene Reynolds Blumenthal or better known as Gene Reynolds, was an American producer, director, screenwriter, and actor. Reynolds made his screen debut in the 1934 Our Gang short Washee Ironee, and for the next three decades made numerous appearances in films such as Captains Courageous , Love Finds Andy Hardy, Boys Town. At a young age, he was already known for his good looks, and to the shock of many, has aged well. Even before his passing away, Reynolds was still admired for his charming appearance.
The actor is known to be one of the producers of the TV series M*A*S*H. Reynolds is one of those actors of the Golden Age of Hollywood who were known to have served the United States Navy during the Second World War. After his discharge, he took a degree in history at the University of California, Los Angeles. He then went back to his acting and directing career afterward.
Denise Austin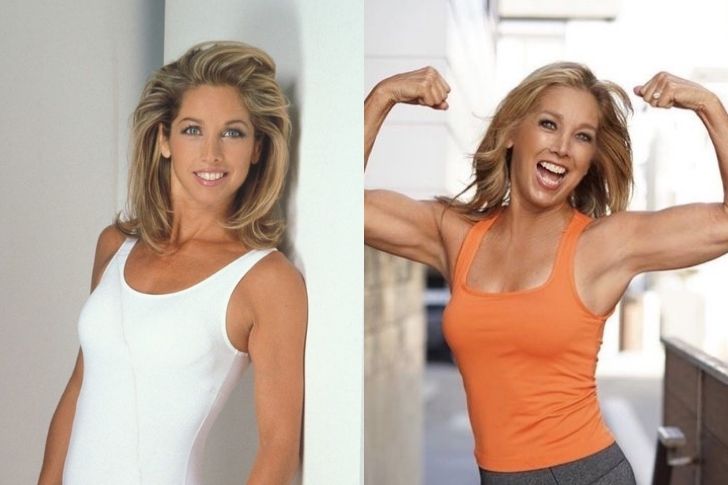 Denise Austin is an American fitness instructor, author, and columnist and was also a member of the President's Council on Physical Fitness and Sports. Even at the age of 63 years old, the fitness instructor still believes in putting investments into your health and body. Austin was born in San Pedro, Los Angeles, California. She has been very active even at such a young age.
The good looking fitness instructor started gymnastics at the age of 12, which gave her an opportunity to earn an athletic scholarship later on at the University of Arizona. Austin has since been known to compete in gymnastics and later on started teaching classes and producing workout videos. Her videos are followed by many celebrities around the world from 1988 until 2014. Though she may no longer produce these workout videos, she still continues to advocate on wellness.
Jerry Lee Lewis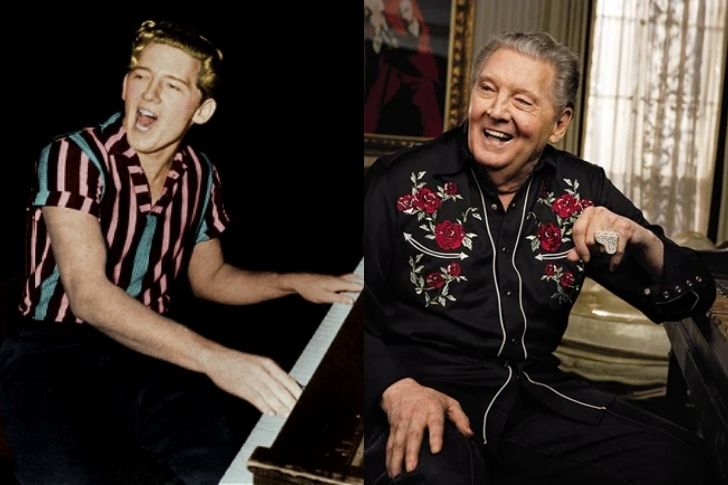 Jerry Lee Lewis is an American singer, musician, and pianist who is often known by his nickname, The Killer. The singer who has had his marriages in the hands of divorce lawyers seven times actually has a very good relationship with his music. Lewis has been labeled as "rock & roll's first great wild man and one of the most influential pianists of the twentieth century." The singer's career started out when he auditioned for Sun Records. He later met other famous musicians who later collaborated with him.
After his contract ended, he transferred to Smash Records but making rock music did not help his career. In the 21st century, Lewis continues to tour around the world and still releases new albums. His 2006 album Last Man Standing is his best selling to date, with over a million copies sold worldwide. This was followed by Mean Old Man in 2010, which has received some of the best sales of Lewis's career. The musician has found success in other genres and continues to make music at the age of 84.
Sylvester Stallone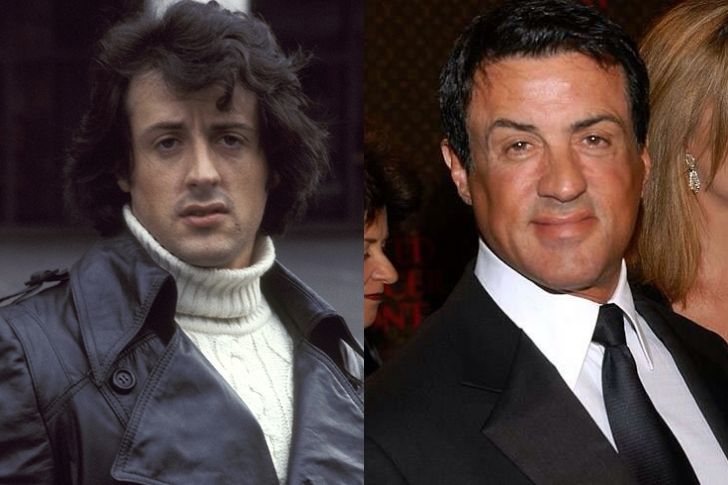 Sylvester Enzio Stallone, or more famously known as Sylvester Stallone, is an American actor, director, producer, and artist. Stallone has been active in the industry since 1969. Despite that, the charm and good looks of the actor at 72 years old seem to not have faded away. Stallone has made iconic changes in Hollywood ever since his debut and has had his film Rucky inducted into the National Film Registry.
Stallone was one of Hollywood's highest-paid actors of that area by appearing in a slew of commercially successful action films, which generally panned by critics. The success of Stallone still manages to put a lot of people in awe, and unlike his role as Barney Ross in The Expendables, Stallone is far from being expendable. A lot of today's actors and actresses give credit to the actor for inspiring them to pursue a career in acting. True talent never seems to fade away.
Michael Caine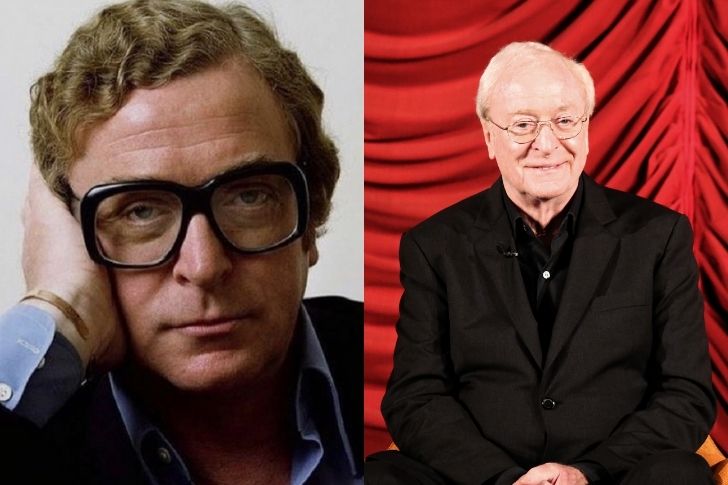 Maurice Joseph Micklewhite Jr., or more famously known as Sir Michael Caine, is an English actor distinctively known for his thick Cockney accent. The actor was born on March 14, 1933 in Bermondsey, London, England. Caine has starred in over 130 films during the duration of his career and is one of the three actors who have been nominated for at least on Academy Awards for five different decades. The films the actor has starred in have grossed over $7.8 billion worldwide, which means Caine probably has much to his investments.
A lot of people only know him as Alfred Pennyworth, the butler of Bruce Wayne on the Batman films, but the actor is more than that. Caine was very big during his day and, until now, still continues to make films in Hollywood. Michael Caine has been a frequent collaborator of Christopher Nolan. In 2019, Caine was cast in Christopher Nolan's Tenet(2020), playing the role of a British Intelligence officer.
Helen Mirren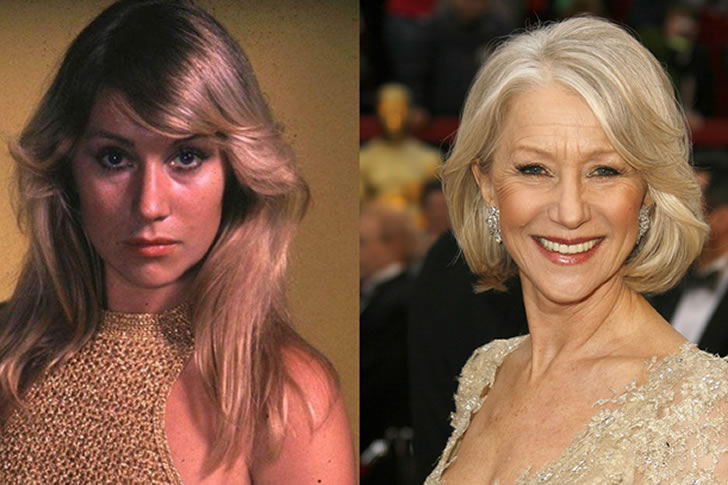 Helen Mirren was born in Hammersmith, London, England in 1945. She is an English actress who has an estimated net worth of $50 million dollars. She is known as a very talented actress who appears in many works, including Elizabeth I, The Queen, National Treasure: Book of Secrets, Inkheart, Hitchcock and The Nutcracker and the Four Realms. Helen Mirren's parents wanted her to choose a career in teaching, but she was determined to become an actress.
When she was 18 years old, Helen Mirren auditioned for the National Youth Theatre and was accepted. She started her career on screen in 1967 with Herostratus. She made important film appearances in Excalibur (1981), The Comfort of Strangers (1991), Calendar Girls (2003), The Madness of King George (1994), and Gosford Park (2001). Helen Mirren has done extensive work on stage, screen and television. She has won an Academy Award for Best Actress, four BAFTAs, three Golden Globes, four Emmy Awards, and two Cannes Film Festival Best Actress Awards.
Tippi Hedren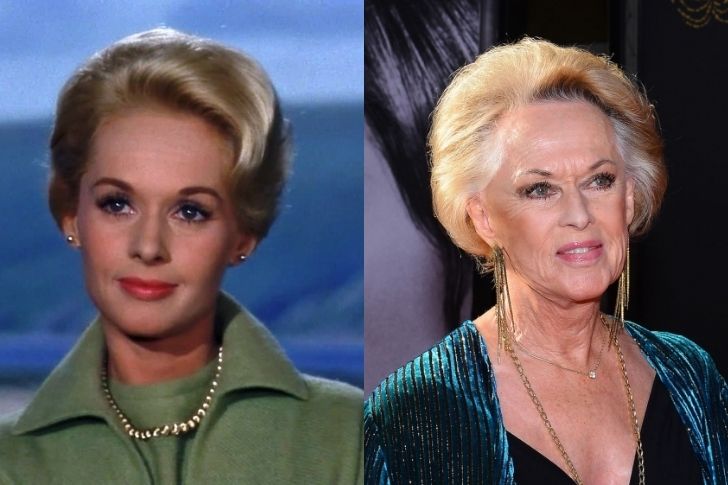 American actress, animal rights activist, and former fashion model Nathalie Kay "Tippi" Hedren was born in New Ulm, Minnesota on January 19, 1930. She launched her career as a model who appeared on the front covers of Life and Glamour magazines. In 1961, the actress received a call from an agent who told her that Alfred Hitchcock was interested in working with her.
Hitchcock apparently saw her in a commercial for a diet drink and wanted to sign the actress under a seven-year contract. One of the movies the actress starred in, The Birds, was a very traumatic experience. While they initially planned to use mechanical birds, something went wrong and led them with no choice but to use live birds. Nonetheless, we're pretty sure she had insurance ready, and the role helped her gain recognition. In 1966, Hitchcock sold Tippi Hendren's contract to Universal Studios. In 2002, the actress received a star on the Hollywood Walk of Fame.
Angela Lansbury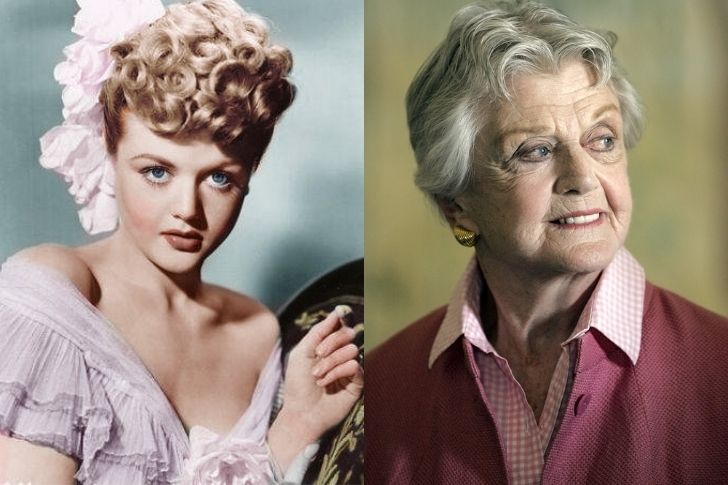 Angela Brigid Lansbury was born on October 16, 1925 in Regent's Park, London. She is an actress of British, Irish, and American descent who has been in numerous theater, TV, and film roles. The 94-year-old actress started her career in 1943 at the age of 18 and is yet to retire from the industry. She considers herself to be self-educated and has learned from books, theatre, and cinema. Lansbury is someone who you can consider as a prodigy when it comes to acting.
In 1942, she moved to Los Angeles. She signed a contract with Metro-Goldwyn-Meyer and obtained her first film roles, in Gaslight. One of the films the actress has been credited for was Murder, She Wrote, which ran from 1984 to 1996. Angela Lansbury has received an Honorary Oscar, five Tony Awards, six Golden Globes and an Olivier Award. Besides, she has been nominated for numerous other industry awards. The actress was truly beautiful in her day, and it isn't a wonder why she is still acting as with her experience and talent; one's fame won't really die out.
Cicely Tyson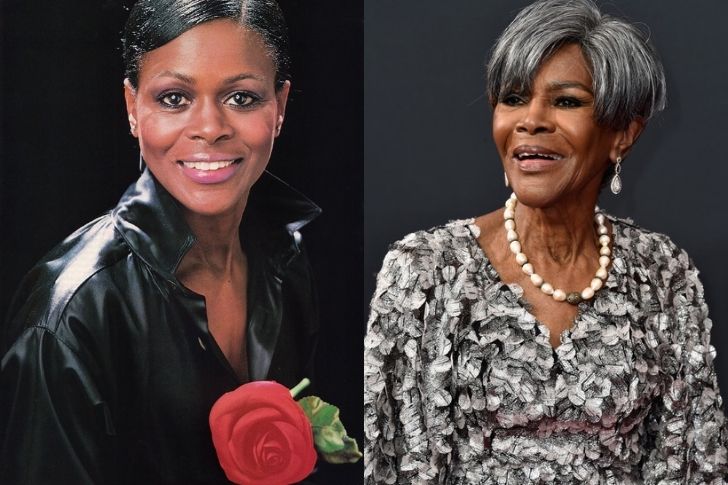 Cicely Tyson was born on December 19, 1924 in Harlem. She is an American actress and former fashion model who is known for her portrayal of strong African-American women. The actress started out when she was discovered by a photographer for Ebony magazine during her 20s. The actress earned her first acting role on the NBC series Frontiers of Faith. She has since been a part of the industry for the past seven decades and has received multiple awards. Tyson is also very well known for her amazing performance as Constantine Bates in the movie The Help, a movie about African-American people who have worked for white families.
Cicely Tyson was selective about the roles she chose. She refused to take parts solely for the paycheck. The actress has been credited for a great number of roles and has continued to inspire women and especially African-American women in the industry and society.
Jeff Bridges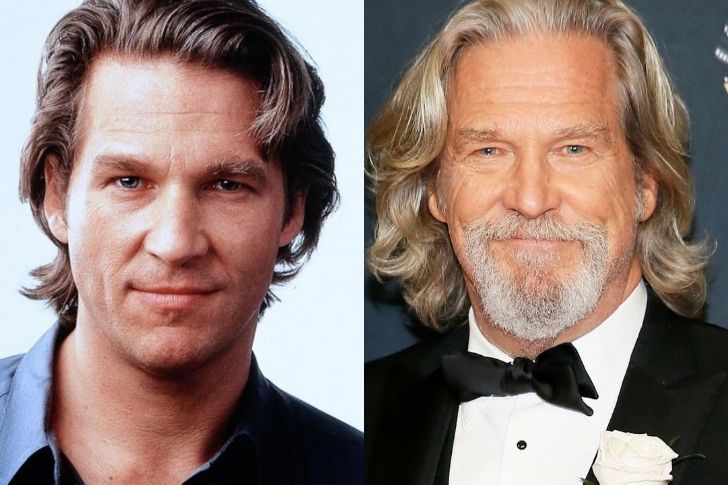 American actor, singer, and producer Jeff Bridges was born Jeffrey Leon Bridges on December 4, 1949 in Los Angeles, California. He didn't need to spend on taking up a degree in acting or having some training as he was basically born to be a part of Hollywood. His family was prominent when it came to acting, and he appeared on the television series Sea Hunt in 1958 – 1960 with his father, Lloyd Bridges, and brother, Beau Bridges. His mother was also the famous actress Dorothy Bridges.
His major debut was after he starred on The Last Picture Show (1971). The role gave him his first Academy Award nomination. Though that started his career, his most iconic role is playing The Dude in The Big Lebowski (1998), a role that deviates from his usual clean look as he went for a scruffy look this time. Jeff Bridges got married with Susan Geston and the couple has three daughters and one granddaughter.
Olivia de Havilland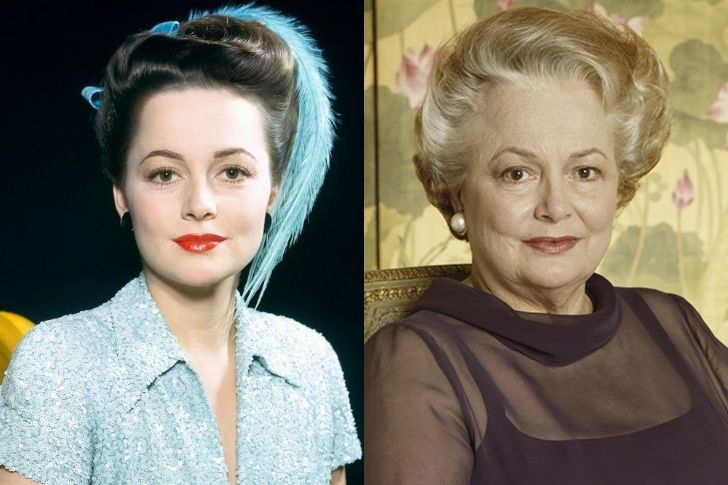 British actress Dame Olivia Mary de Havilland was born in Tokyo, Japan on July 1, 1916. She is known for her major cinematic works during the years of 1935 to 1988. The star cemented her name in Hollywood classics and is most recognized for her role as Melanie in the film adaptation of Gone with the Wind for which she received her first Oscar nomination and an Academy Award nomination for Best Supporting Actress.
This was followed by four more Best Actress Oscar nominations, one of each for her performances in Hold Back the Dawn (1941), To Each His Own (1946), The Snake Pit (1948), and The Heiress (1949), only winning the ones for To Each His Own and The Heiress. To her credit, de Havilland managed to live a long life of 104 years and has only passed away on July 26, 2020, in her sleep at her home in Paris, France.
Christopher Plummer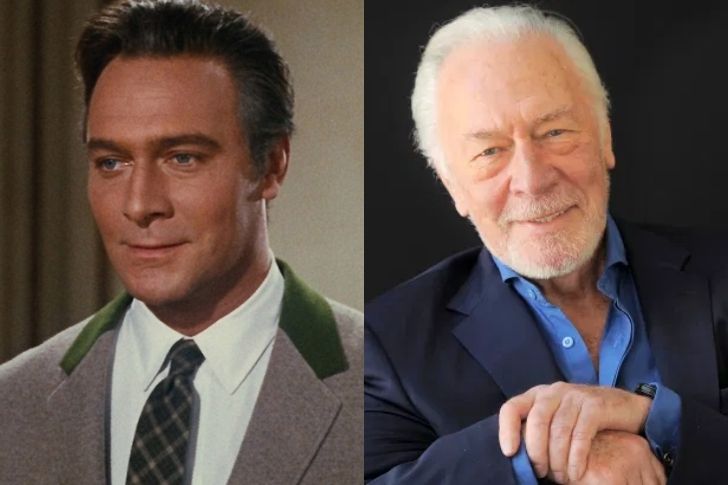 Canadian actor Arthur Christopher Orme has been in the industry for over seven decades. Christopher Plummer was born on December 13, 1929, in Toronto, Ontario, Canada and he was the only child in his family. The actor is best known for starring as Captain von Trapp alongside Julie Andrews in The Sound of Music, a musical drama film based on Maria von Trapp's memoir, The Story of the Trapp Family Singers.
He has played the roles of numerous historical figures in most of the movies he has been credited for. The Canadian actor even managed to get a nomination in the Golden Globes, BAFTA, and Academy Award for Best Supporting Actor for his role in All the Money in the World in 2017. He has become the oldest person to be nominated in an acting category. Plummer is still continuing his work in the industry, and who knows if he'll get another nomination again soon.
Jimmy Lydon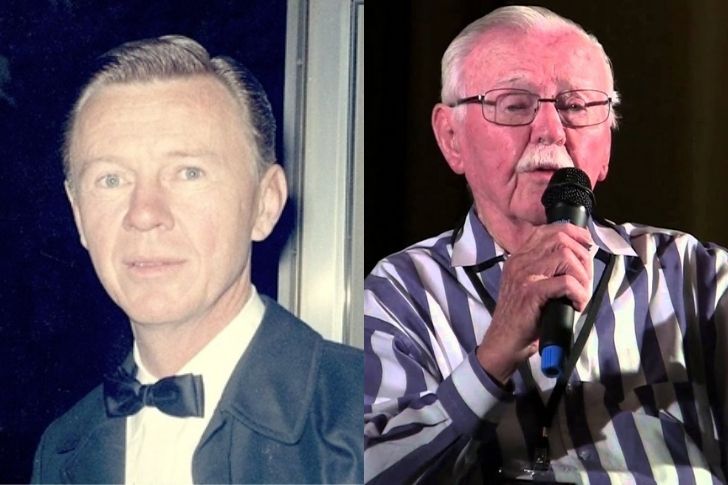 Jimmy Lydon was born James J. Lydon on May 30, 1923, in Harrington Park, New Jersey. He is an American actor and television producer who began his career as a teenager. In the 1930s, his family didn't have much and was having a hard time to find employment during the Great Depression. The family didn't have much to be able to get cash loans and so Lydon, at a young age, decided to try out acting and eventually fell in love with the craft.
His first role was Danny in the Broadway play, Western Waters. He has since created multiple works in the industry and is known to have co-created the TV show M*A*S*H. With his hard work and perseverance, he didn't only help his family but has also found his passion. The happily retired actor is now very much enjoying the fruits of his hard-earned labor.
Lindsay Wagner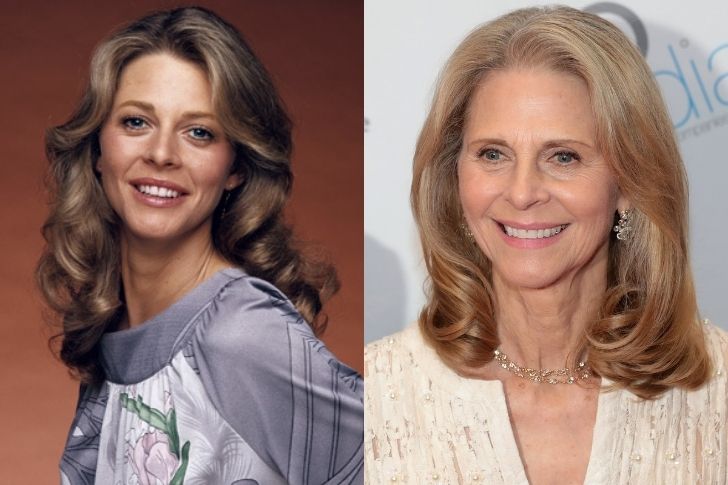 American film and TV actress Lindsay Wagner is a woman of many talents. She was born on June 22, 1949, in Los Angeles, California. She is also a model, author, singer, acting coach, and former adjunct professor. Lindsay Wagner first came to prominence in the critically acclaimed role of Susan Fields in The Paper Chase. Everyone must know Wagner from her most iconic role as the main character, Jaime Sommers, in the American science-fiction television series The Bionic Woman, which ran from 1976 until 1978.
Though she was very much recognized for the role and has received awards for it, her career slowed down in the '90s. The actress now spends time helping others develop their skills and become more experienced in their degree as she now is a professor at San Bernardino Valley College. The actress has also written a number of books and has conducted self-help workshops.
Jessica Lange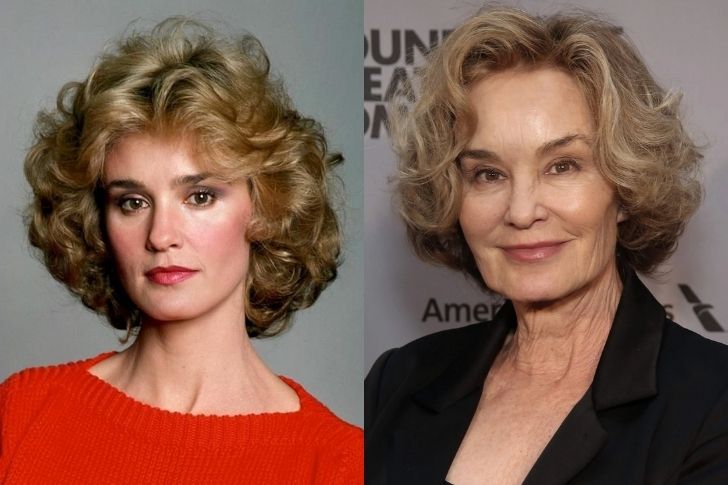 American actress Jessica Lange is loved by many fans all over the world. The actress was born Jessica Phyllis Lange on April 20, 1949, in Cloquet, Minnesota. She obtained a scholarship to study art at the University of Minnesota and met a photographer Paco Grande, whom she married in 1971. She is known to be the thirteenth actress in history to achieve the Triple Crown of acting as she has won two Academy Awards, three Primetime Emmy Awards, one Tony Award, one Screen Actors Guild Award, and five Golden Globes Awards. This seems to be a lot of awards to carry, but other than her time on screen, the actress has put investments into her charity works.
The actress is a humanitarian and has helped with human rights and the HIV-AIDS epidemic. Other than these works, she was known as a beauty during her younger days and started modeling in the 1970s. That was only then when she caught the eyes of Hollywood producers.
June Lockhart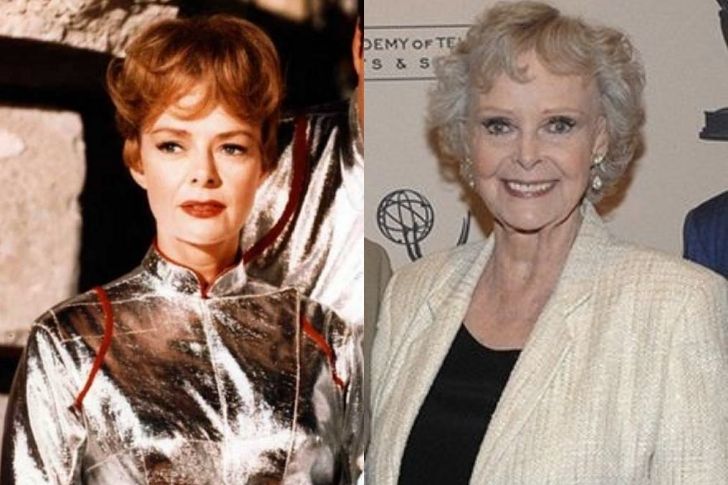 June Lockhard is an American actress, known for her appearances in TV, film, and on stage during the 1950s and 1960s. She was born on June 25, 1925, in New York City. June Lockhard made her first television appearance in The Ford Theatre Hour in 1949. The actress has been known for her versatility in her roles, playing leading ladies and mothers. She has played the role of a mother in two TV series, Lassie and Lost in Space. Lockhart has managed to snag multiple awards and receive many nominations. She has also portrayed as Dr. Janet Craig on the CBS TV sitcom Petticoat Junction which ran from 1968 to 1970. She has since had two Emmy Award nominations and has won a Tony Award.
The actress is also known to have two spots on the Hollywood Walk of Fame. One could only wonder how much her credit score is with all these earnings from her projects. She got married twice, and her last marriage ended in 1970.
Mark Harmon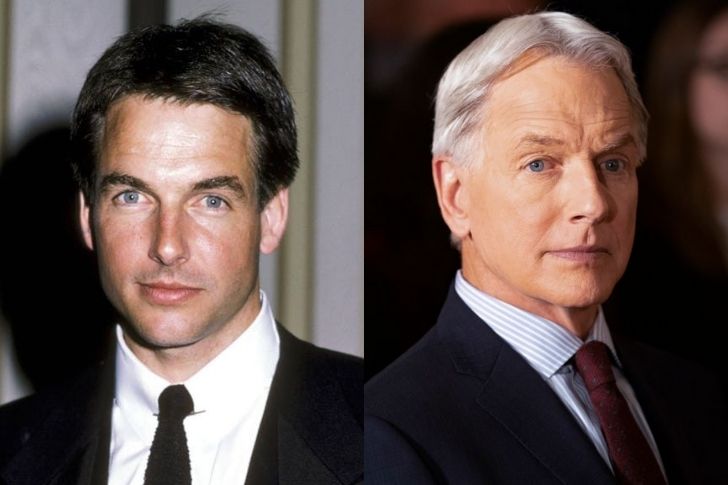 Mark Harmon was born Thomas Mark Harmon on September 2, 1951, in Burbank, California. He has two older sisters, Kristin Nelson and Kelly Harmon. Mark Harmon is an American TV and film actor who is very much known for his almost tailored good looks. Some would even say that the actor has similar features with Tom Cruise. Before he became an actor, Harmon took a two-year associate degree at Pierce College in Los Angeles but was later offered a major college football program at the University of California in Los Angeles. The actor received numerous awards in the sport.
During that time, his sister Kristen dated Ricky Nelson who was the son of television legends Ozzie Nelson and Harriet Nelson. Mark Harmon, by chance, made his acting debut on the show Ozzie's Girls. This experience truly changed Mark Harmon's life. He decided to get into acting. Then Most of his career was spent playing doctors of law enforcers, but one of his most notable roles is Special Agent Jethro Gibbs on NCIS, a role he still plays until this day, and Secret Special Agent Simon Donovan on The West Wing.
Diahann Carroll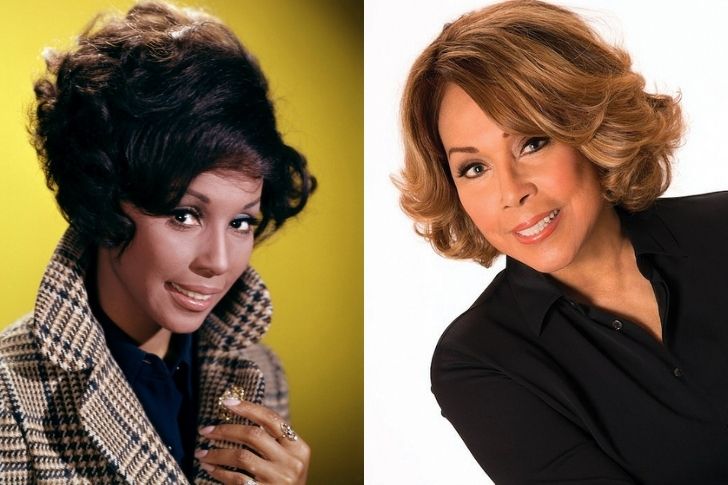 American actress, singer, model, and activist Diahann Caroll is an inspiration to many, especially to a lot of African-American women who want to get into the industry. Diahann Caroll was born Carol Diann Johnson on July 17, 1935, in the Bronx, New York City. The actress is credited for paving the way for a lot of these women as she is the first non-white woman to have ever starred in her own TV show. Her TV show Julia was considered strange at the time, but she completely owned the role and has had multiple offers since. The actress has been nominated and has won a lot of awards, but her struggles didn't end there.
Carroll was diagnosed with major health complications, which she luckily survived. She has since retired from acting and has chosen to concentrate on her wellness. Unfortunately, after a long battle against cancer, Diahann Caroll passed away on October 4, 2019, in Los Angeles, California.
Liza Minnelli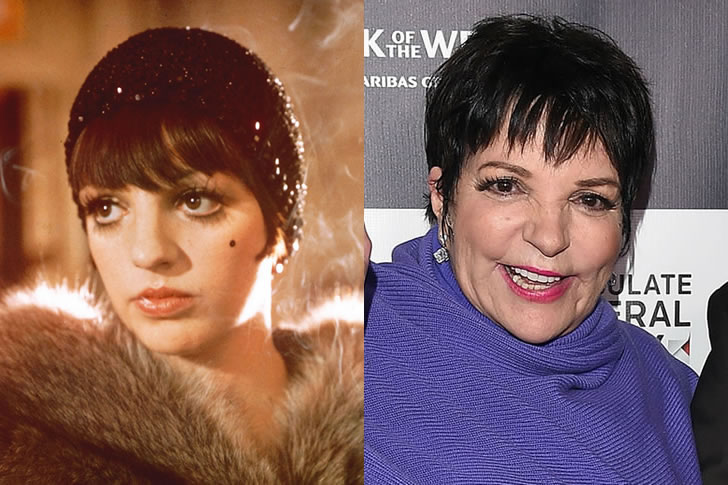 Liza Minnelli is an American actress, singer, and dancer. Minnelli was born on March 12, 1946 in Los Angeles, she is the daughter of actress and singer Judy Garland and director Vincente Minnelli. She made her professional stage debut in the 1963 Off-Broadway revival of Best Foot Forward and won a Tony Award for starring in Flora the Red Menace in 1965. Although she began her career in theatre, she is now known for a wide range of film and television roles.
She is probably best known for her role in 1972's "Cabaret". She played Sally Bowles, the most iconic role of her career. As a result of her performance, she won the Academy Award for Best Actress in a Leading Role. Numerous other awards soon followed. Outside of film, Minnelli is an accomplished stage actor who has appeared in numerous high-profile musical productions. Outside of acting, Liza is a successful singer who has released several successful albums.
Robert Fuller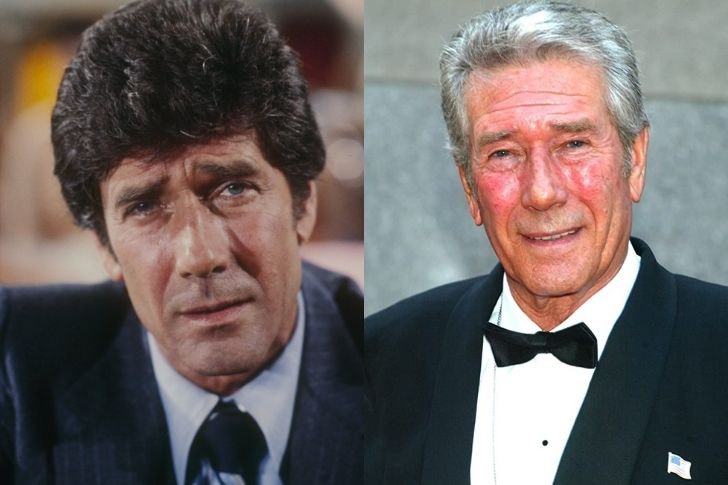 Leonard Leroy "Buddy" Lee or more famously known as Robert Fuller, is an American horse rancher who used to be an actor. He was born on July 29, 1933, in Troy, New York. Fuller started his career in 1952, guest-starring primarily on Western programs, while appearing in several movies, including: The Brain from Planet Arous; Teenage Thunder (both in 1957); Return of the Seven (1966); Incident at Phantom Hill (also 1969); and The Hard Ride (1971). He decided to retire after almost five decades of experience.
The actor didn't exactly do well in school, and at the age of sixteen, he and his family decided to move to Hollywood, where he became a stunt man. The risk he took for his stunts and having insurances on guard was well worth it as Fuller eventually landed lead roles. After his retirement, the actor has spent time raising horses with his wife.
Sally Field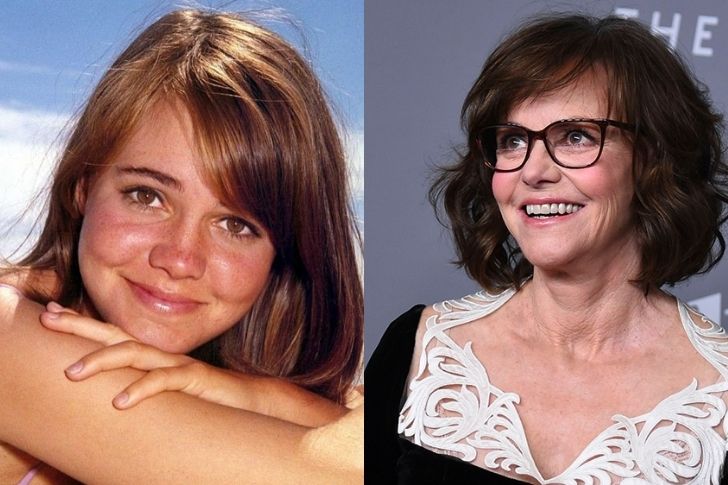 Sally Margaret Field is an American actress and director. She is the recipient of various accolades, including two Academy Awards, three Primetime Emmy Awards, two Golden Globe Awards, a Screen Actors Guild Award, and nominations for a Tony Award, and two British Academy Film Awards. She was exposed to the industry at a very young age. After the marriage of her parents fell into the hands of a divorce lawyer, her mother married actor and stuntman, Jock Mahoney. Sadly, it went out that she was allegedly sexually abused by her stepfather when she was younger.
Field didn't let that get in her way as she trained to be an actress and started her career in 1965. Her first role was a boy-crazy surfer girl on the sitcom Gidget. The show wasn't a success and was canceled after a year, but thanks to her classic girl next door beauty, the actress was able to land many more roles that have brought her awards and nominations.
Debbie Harry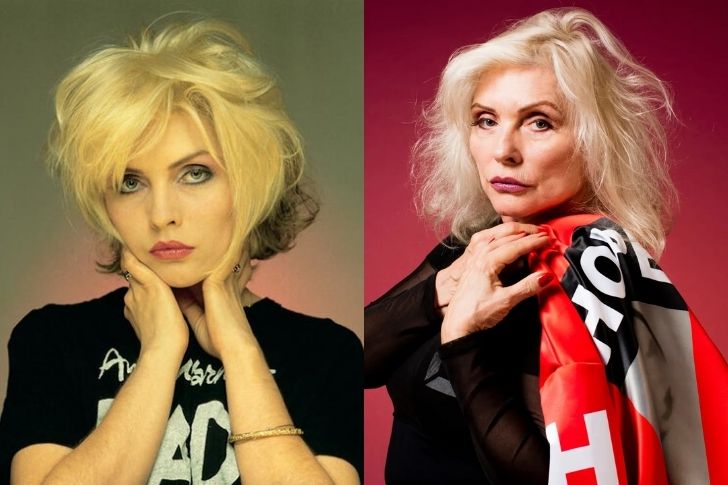 Deborah Ann Harry is an American singer, songwriter, and actress. Born in Miami, Florida, Harry was adopted as an infant and raised in New Jersey. After attending college, she worked as a secretary at BBC Radio's office for a year. She later worked as a waitress and got into other jobs before breaking through in the music industry, which included being a Playboy Bunny.
Harry is known to be the lead vocalist for the new wave musical group Blondie which created musical hits during their day. Harry began as a back-up singer and was part of different bands before she formed Blondie with Stein. Her recordings with the band reached No. 1 in the US and UK charts on many occasions from 1979 to 2017. The band helped her rise to her success and is probably the reason for her huge credit score. Other than Blondie, Harry released solo albums and also got herself roles in acting.
Ricky Gervais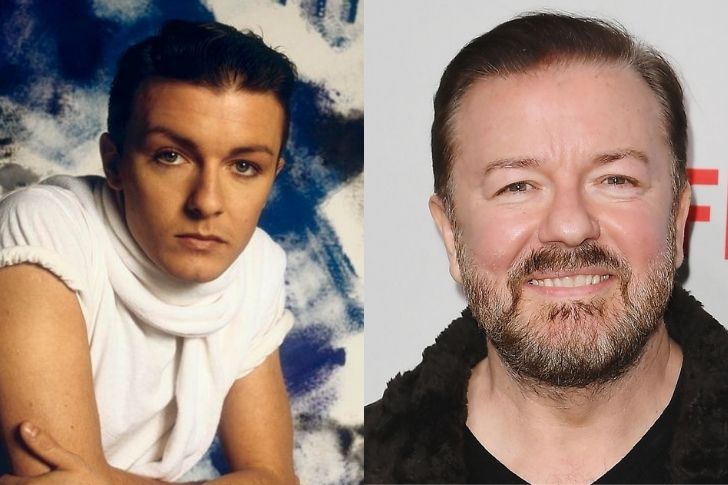 Ricky Dene Gervais is an English comedian, actor, writer, producer, and director. He is best known for co-creating, writing, and acting in the British television series The Office (2001–2003). Ricky Gervais was very good looking to some degree during his age. He was one half of the new wave pop group Seona Dancing in 1980 and has even modeled his look after his "hero" David Bowie. The group didn't really hit big, but this allowed Gervais to eventually get into radio and TV.
He eventually earned worldwide fame after his role in The Office, which ran from 2001 to 2003. The success of Gervais began since, and he is now an author, actor, comedian, and producer. A few unsuccessful tries in the beginning was well worth it. In 2010, he was named to the Time 100 list of the world's most influential people.
Kirk Douglas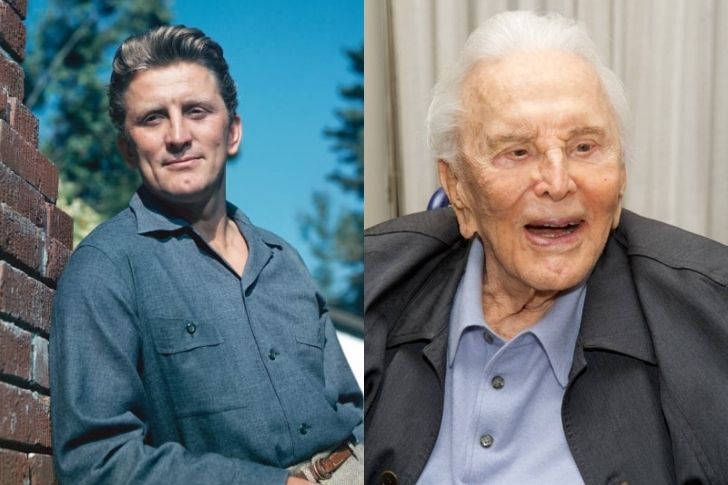 American actor, producer, director, philanthropist, and writer Kirk Douglas has lived to the ripe age of 103. The actor who probably made good use of his insurances could have been considered a man of steel after surviving several life-threatening moments. Kirk Douglas was born in Amsterdam, New York, on December 9, 1916. His parents were Jewish immigrants from the Russian Empire (present-day Belarus). Douglas had lived through a chopper crash while he was a member of the Navy in the Second World War in 1941 and suffered a stroke when he was 80 years old.
After being medically discharged from the Navy in 1944, the actor made his film debut in 1946 in The Strange Love of Martha Ivers. He has portrayed numerous roles and finally achieved his life-long dreams. Douglas has aspired to become an actor since he was in Kindergarten, and after working in radio, theater and commercials, he finally managed to land a role in a film.
Jane Seymour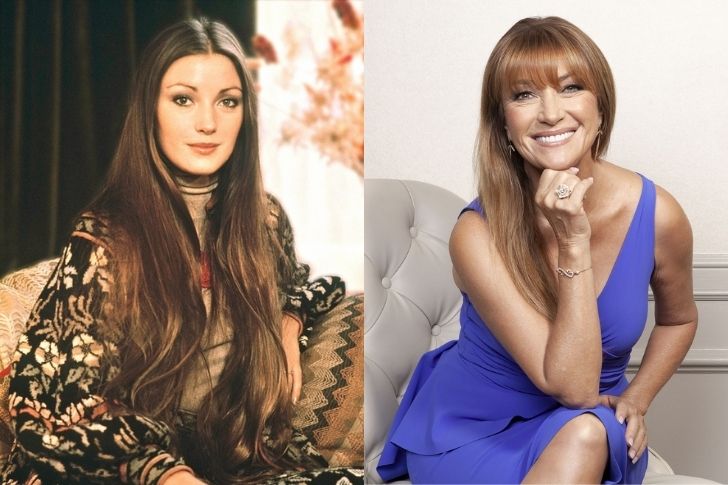 Joyce Penelope Wilhelmina Frankenberg is more famously known as Jane Seymore. The British-American actress started her career as Bond Girl Solitaire opposite Roger Moore in Live and Let Die (1973). She used to carry a classic '70s look, one with hair parted in the middle and with natural makeup on. She eventually earned a place on IGN's Top 10 Bond Babes after her role. Seymour was very in demand then and has been credited for plenty of other roles. She even appeared in a Playboy pictorial in 1987.
Her beauty and uniqueness have always been admired in Hollywood. She is one of the actors who have the condition known as heterochromia iridium, which gives her two different eye colors, one brown and the other green. She has earned an Emmy Award, two Golden Globe Awards and a star on the Hollywood Walk of Fame. In 2000, she was appointed an Officer of the Order of the British Empire.
Bern Nadette Stanis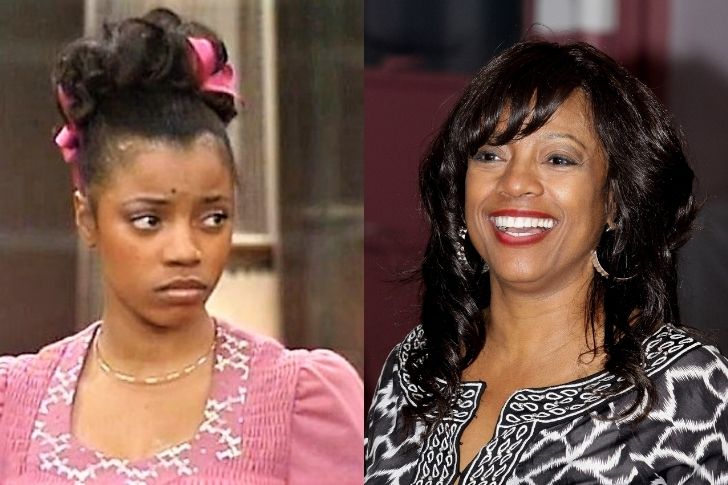 Bern Nadette Stanis was one of the African-American actresses who have paved the way for many others in the industry. One of five children, Stanis was born and raised in Brooklyn, New York City. As a teen, Stanis entered Miss Black America pageants, and went on to become Miss Brooklyn, a title with which she became first runner-up in the Miss New York state pageant. The actress and author is best known for her role as Thelma Ann Evans-Anderson on the CBS sitcom Good Times. The sitcom rand for five years, from 1974 to 1979, which made a great launch to her career.
Other than that, much of her investments have also come from books she has written. A total of four books were released by the actress, entitled Situations 101: Relationships, The Good, The Bad & The Ugly; For Men Only; Situations 101: Finances; and The Last Night. The books written by the actress were well recognized and carried with them very good insights about life.
Lex Luger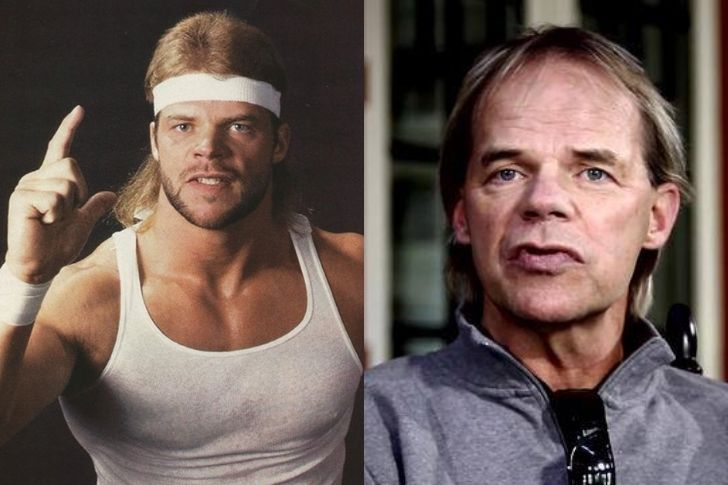 Lawrence Wendell Pfohl is more famously known as Lex Luger during his career as a wrestler. Luger is known as an American retired professional wrestler, TV producer, bodybuilder, and football player. His career started out when he played football during his high school days. The retired professional wrestler even had a football scholarship while he was studying for his degree at Pennsylvania State University but eventually transferred to the University of Miami and later on went pro to play for the Miami Hurricanes.
His career in football ended in 1984, and a year later, he started as a professional wrestler at the NWA Championship Wrestling. Luger is a two-time WCW World Heavyweight Champion and one-time WWA World Heavyweight Champion. He is also a five-time NWA/WCW United States Heavyweight Champion who holds the records for consecutive days and total days as champion. Luger's career in wrestling continues to this day, at his age of 62.
Eva Marie Saint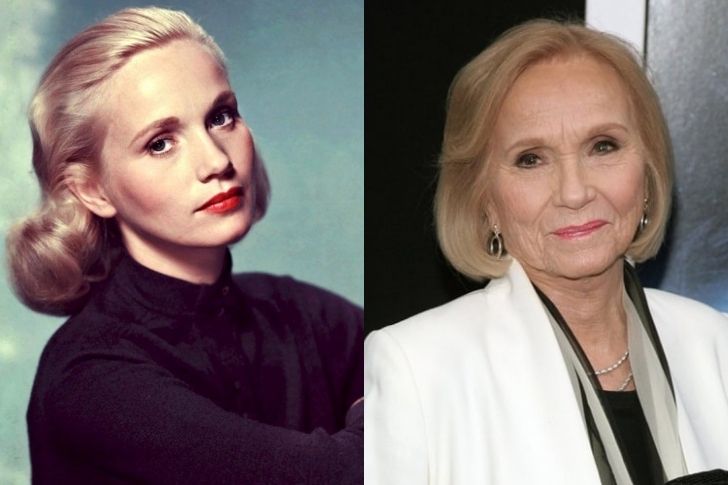 American actress Eva Marie Saint has been in the industry for over 75 years. Saint was born in Newark, New Jersey. The actress is best known for starring in On the Waterfront in 1954 and for her role in Alfred Hitchcock's North by Northwest in 1959. Prior to these roles, Saint has already been active in the show business since the 1940s. She appeared in the very early live NBC TV show Campus Hoopla in 1946–47. Her performances on this program are recorded on rare kinescope, and audio recordings of these telecasts are preserved in the Library of Congress.
The veteran actress was beautiful during her youth, and without a doubt, was chosen for plenty of roles, for which she has won numerous awards. In 2020, she has become the oldest living Academy Award winner and also one of the last surviving stars from the Golden Age of Hollywood cinema. If that doesn't speak of the credits she should be receiving, then what will?
Norman Lloyd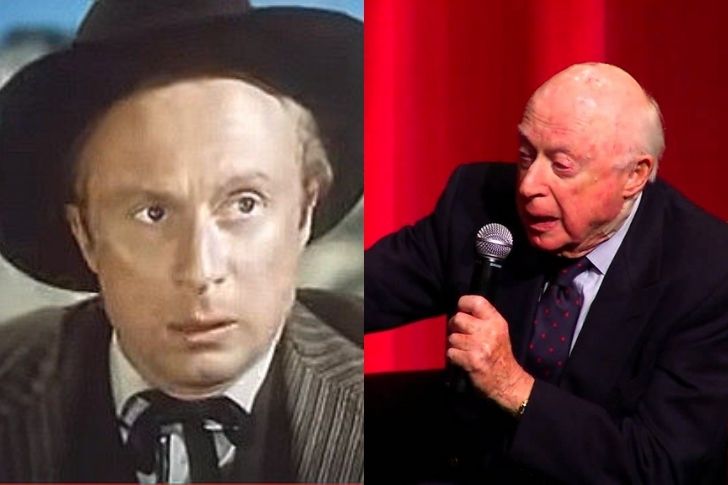 American actor, producer, and director Norman Lloyd has been active in the industry since 1923. This means that he has worked for nine decades. Norman Lloyd was born on November 8, 1914, in Jersey City, New Jersey. The actor who is now 105 years old is yet to retire and is considered one of the gems of Hollywood. The legendary Lloyd was there to witness how Hollywood has developed and has also been a part of important moments in history.
The actor has worked with the likes of Orson Welles and Alfred Hitchcock and is close friends with Charlie Chaplin. He is currently listed under one of the cast and credits of a TV series under development, Fly. You would think at his age, he would have already taken a break and retired, but passion doesn't pick an age. His most recent film to date, Trainwreck, was released in 2015.
Dean Stockwell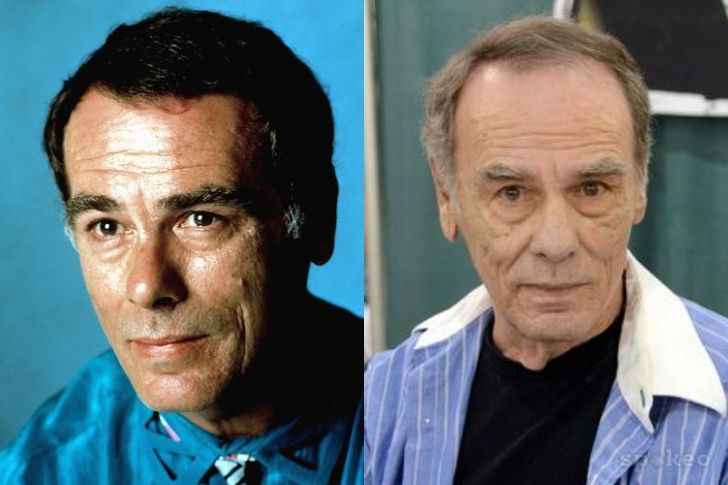 American film and TV actor Robert Dean Stockwell has been in the industry for over seven decades. Robert Dean Stockwell was born March 5, 1936 in the North Hollywood section of Los Angeles. Stockwell was born into a family of entertainers. He started acting at the young age of seven under a contract with Metro-Goldwyn-Mayer and was in films such as Anchors Aweigh and The Green Years.
The young actor has also starred as a lead in the 1957 Broadway and 1959 screen adaptations. Stockwell is known by many today for his role in Quantum Leap, but the list of films that have him on their credits could just go on for days. The actor decided to retire in 2015, just before he turned 80 years old, but the works he has left behind will always leave a mark on viewers and his fans.
Carl Reiner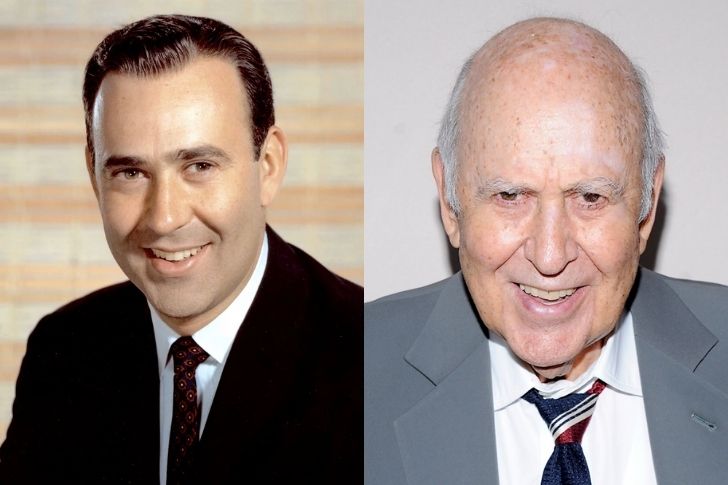 The actor, director, writer, and producer Carl Reiner has been in the industry since 1945. The actor has recently passed away at the age of 98 years old in the middle of a pandemic due to natural causes, and probably old age. He is most remembered for playing Saul in the Ocean's Eleven film franchise and has even been known to work with the likes of Dick Van Dyke and Mel Brooks.
Reiner was the recipient of many awards and honors, including 11 Emmy Awards, one Grammy Award, and the Mark Twain Prize for American Humor. He was inducted into the Television Hall of Fame in 1999. Reiner is a man of many talents, and maybe if he was still alive today, he would still be continuing his work in the industry. The actor is believed to be worth an amount as big as $70 million to some degree. It is sad to have seen such a remarkable talent pass away.
Julie Gibson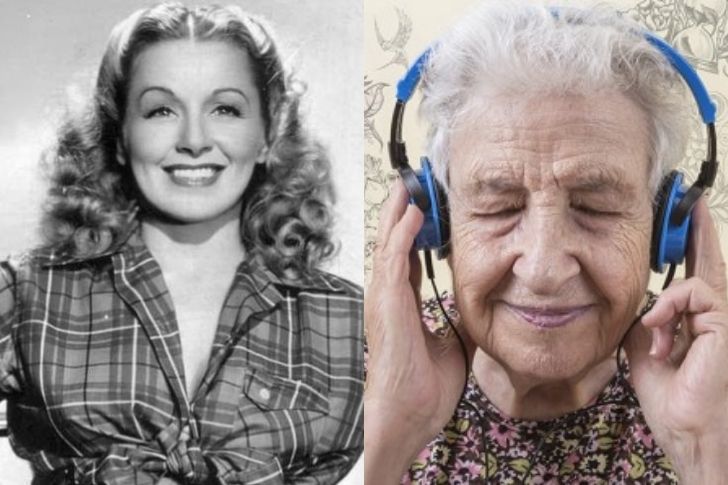 Lewiston, Idaho born Julie Gibson was known for her beautiful voice and great acting in the 1940s. At a very young age, she and her sister entertained locals with their singing and acting talent. By singing with the Jimmie Grier Orchestra, the singer later began her career. She made her first film appearances in small roles in the films Nice Girl? and The Feminine Touch (both 1941). Her first featured role was in the 1944 film Lucky Cowboy and eventually starred in films like Chick Carter, Detective, Bowery Buckaroos, and Are You with It?.
Other than acting, Gibson has also dubbed for some film vocals. The singer and actress later put time investments into becoming a vocal and acting coach. She also went to Europe and supplied English voices for foreign stars in Italian and French films. Hollywood truly admires an actress who isn't just great in her craft but also puts in an effort to develop other actors and actresses.
Nancy Sinatra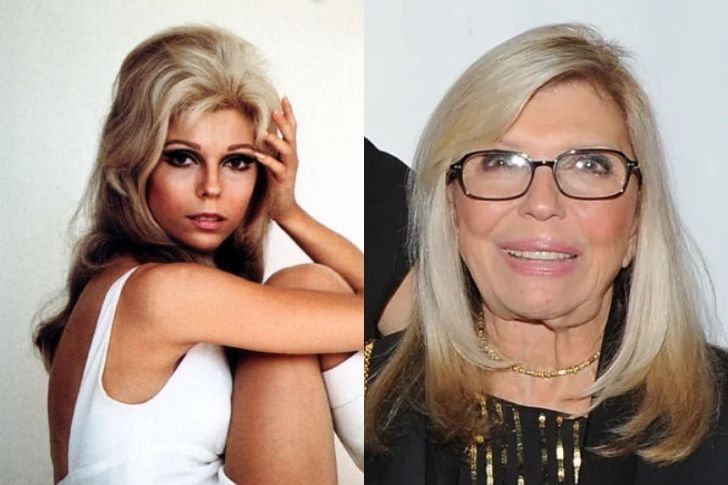 American singer and actress Nancy Sinatra was born in Jersey City, New Jersey. She is the elder daughter of the famous Frank Sinatra. With her father's fame and investments, it was without a doubt that his daughter would also succeed in the field when she started her career as a singer. The singer made her debut on her father's TV special, The Frank Sinatra Timex Show: Welcome Home Elvis after she stopped studying music, dance, and voice at the University of California in Los Angeles.
In the episode, the young singer picked up Elvis Presley on behalf of her father following Presley's discharge from the US Army. What a way to launch your career with two of the biggest names in the music industry? Sinatra didn't disappoint, though. She made a name for herself and has released multiple albums since the 1960s until 2013. She also launched a relatively successful film career. She continues to perform regularly to this day.
Larry Storch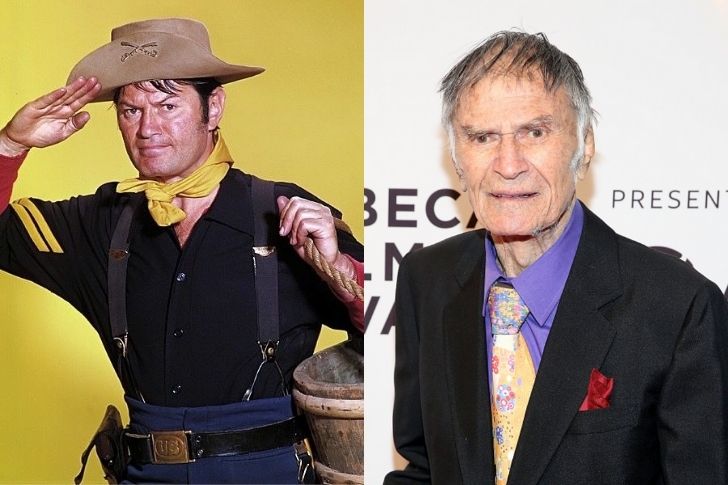 American actor, voice actor, and comedian Lawrence Samuel Storch is best known for his comic TV roles. Storch has been thriving in the industry since 1939, appearing in many shows and films as an actor and comedian, especially in the 1940s. Storch had a tough childhood, especially during the Great Depression, and he shared that he wasn't able to attend high school, and neither was he able to take a college degree. He instead found work as a stand-up comedian and earned $12 a week. The actor served the United States Navy during the Second World War alongside Tony Curtis.
After the war, he went back into stand-up comedy and later appeared in numerous variety shows. Other than those careers, he was also an impressionist and voice-over actor and was also in many films. He has voiced roles for The Batman/Superman Hour, Groovie Goolies, The Pink Panther Show, Koko the Clown, Treasure Island, Scooby Doo, and Tennessee Tuxedo. Storch was the first actor to voice The Joker character in Batman.
Priscilla Presley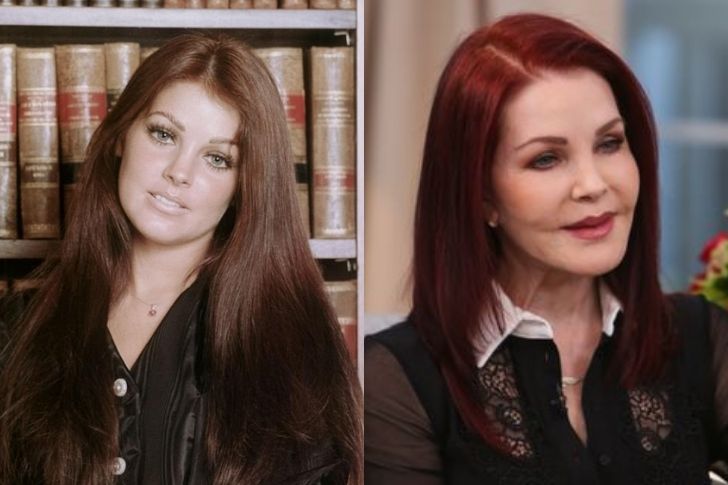 Priscilla Presley is an American businesswoman and actress who rose to fame after meeting the legendary Elvis Presley. The actress who was born in Brooklyn had to move to Germany at the age of eleven. The actress was devastated at the news, but little did she know that it was the beginning of her career.
At the age of 14, Presley met Elvis at his home in Bad Nauheim, Germany. The two of them started seeing each other, and later on, even fans of Elvis sent the actress fan mails. Not all of them were positive, though. When Elvis returned to the US, the couple remained in contact and eventually got married in Las Begas, Nevada. They had a daughter, Lisa Marie in 1968. The investments of the couple could no longer be counted, and they have even started a business. Presley founded Elvis Presley Enterprises, and turned it into a profitable business. Also, the company turned Elvis Presley's mansion Graceland into one of the top tourist attractions in the United States, which proved herself to be a successful businesswoman.
Julie Andrews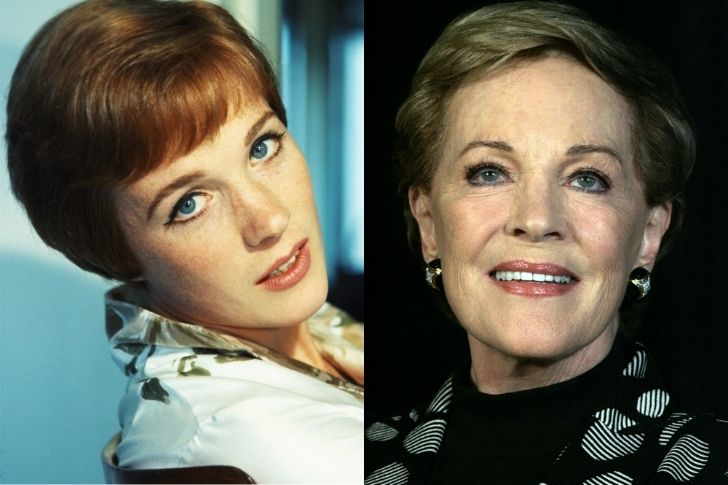 Julia Elizabeth Andrews is one of the most successful English actresses, singers, and authors. In 2000, Andrews worked on a number of acclaimed films with husband Blake Edwards and was made a Dame by Queen Elizabeth II as a recognition for her services in the field of performing arts. Andrews was known to have such great talent at a young age and studied at independent art schools to develop these talents. Her student loans for her training were paid for by her stepfather who was a singer. It was all worth it as her voice instructor was amazed by the range, accuracy, and tone of her voice. This is how she probably landed the role of Maria von Trapp on The Sound of Music.
With the grace she often exudes, the actress often landed roles that were fit for a queen, and she is known to be Queen Clarisse Renaldi on The Princess Diaries and its sequel. Andrews has many more notable roles and has also received a number of awards in her career. In 1956, she received Tony Award nominations for her roles in My Fair Lady. She won an Academy Award for playing the title role in Mary Poppins and was also nominated for her performance in The Sound of Music.
Patricia Morison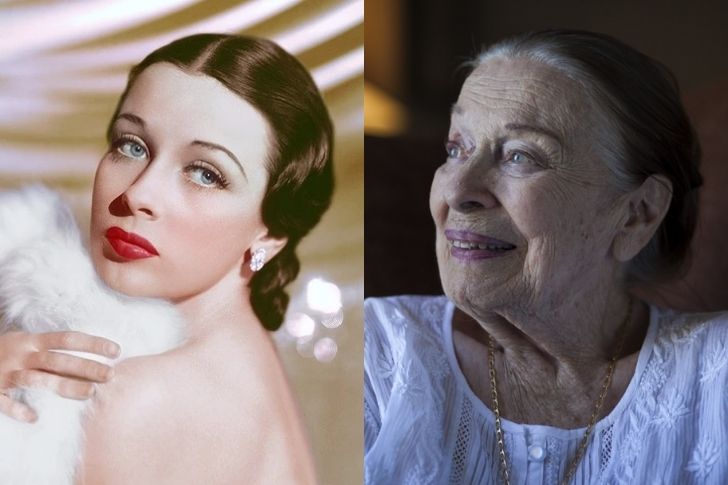 Eileen Patricia Augusta Fraser Morison was famously known as Patricia Morison. She was an American stage, TV, and film actress of the Golden Age of Hollywood and was a mezzo-soprano singer. After graduating from Washington Irving High School in New York, Morison studied at the Arts Students League. At the same time, she took acting classes at the Neighborhood Playhouse. Besides, she studied dance under Martha Graham. During this time she was employed as a dress shop designer at Russeks department store.
Her big blue peepers, long dark hair, and beautiful voice have won the admiration of Hollywood during her day. The actress was a part of many Hollywood films and plenty of Broadway stage performances. One of the performances she was most known for was her work on the musical Kiss Me. Other than that, she is also known for her performances on The Fallen Sparrow, Dressed to Kill, and the screen adaptation of The Song of Bernadette. Her beauty and talent have brought her to have much in her investments, for which she must have enjoyed before her passing away.
Peggy Stewart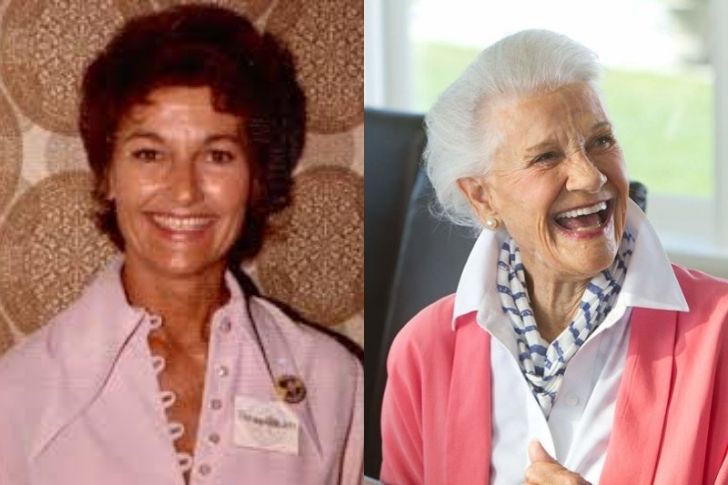 American actress Peggy Stewart is known for often sporting her signature cowboy hat as she is often the star of Western B-movies and TV series. The actress was a swimming champion when she was in high school, but when her family moved to California, Stewart discovered her passion for acting. She met character actor Henry O'Neil. Paramount Pictures was looking to put their investments on a new actress for the part of Joel McCrea's daughter in Wells Fargo (1937), and Stewart was recommended by O'Neil.
A few years later, the actress signed with Republic Pictures, and this is where her career in Western B movies began. The gorgeous actress acted opposite to actors Allan Lane, Sunset Carson, and Wild Bill Elliott, to name a few. Unlike those who would like to choose the role of a passive girl needing to be saved, she usually played the part of the tough heroine. To this day, the actress continues to share her experiences and knowledge of Western films.
Tony Bennett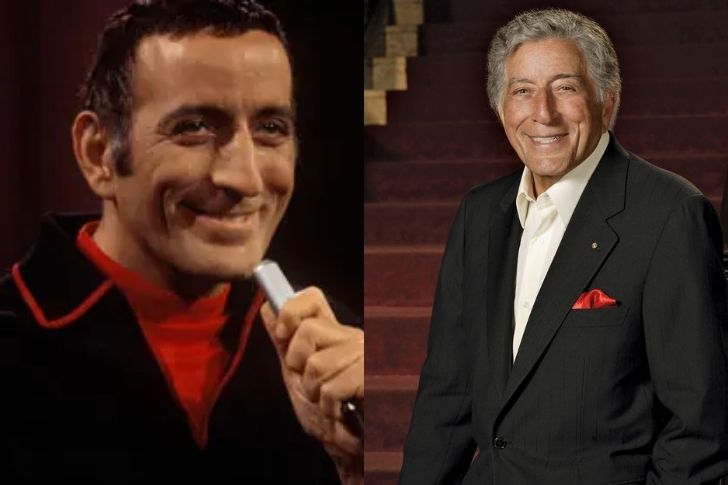 Anthony Dominick Benedetto, or more famously known as Tony Bennett, is an American singer who is known to hit the perfect notes. The singer didn't have it easy in his career. Bennett started singing at the age of 10 and had already known about his passion for the arts at a very young age. The singer even attended New York's School of Industrial Arts to study painting and music. At the age of 16, Bennett had to stop studying to support his family, which is probably also the reason he didn't get a degree. The singer had to work low-income jobs and was later drafted into the Army in 1944.
He was discharged in 1946 and three years later, was recognized for his talents in singing. His career rose since, and Bennett became one of the singers admired for his perfect pitch when it came to his songs. Tony Bennett is the founder of the Frank Sinatra School dedicated to teaching the performing arts in Astoria, Queens, New York. The school opened in 2001 and would have a very high graduation rate.
Robert Clary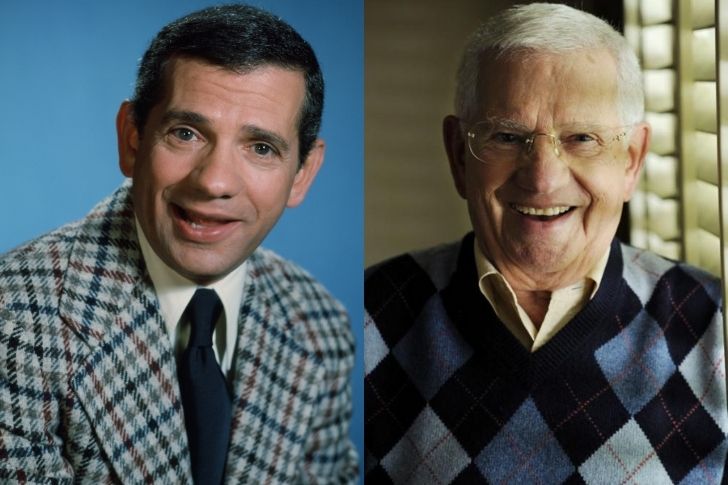 French-American actor, singer, author, artist, and lecturer Robert Clary is best known for his role as Corporal Louis LeBeau on the TV sitcom Hogan's Heroes. Clary is not only an actor of great caliber, but the good-looking French-American is known for his singing voice. When he was twelve, he began a career singing professionally on a French radio station and also studied art in Paris.
Thanks to his beautiful voice, it had greatly helped him when he was imprisoned in a Nazi concentration camp. The actor often shares how lucky he is to be currently alive and is often praised for his bravery and modesty. It is very much known that he has suffered a lot during the day, but has shared that he does not like talking about his past and would rather put his time investments into his craft. This must be the reason for his great success during the span of his career. Clary wrote a memoir, From the Holocaust to Hogan's Heroes: The Autobiography of Robert Clary in 2001.
Lee Majors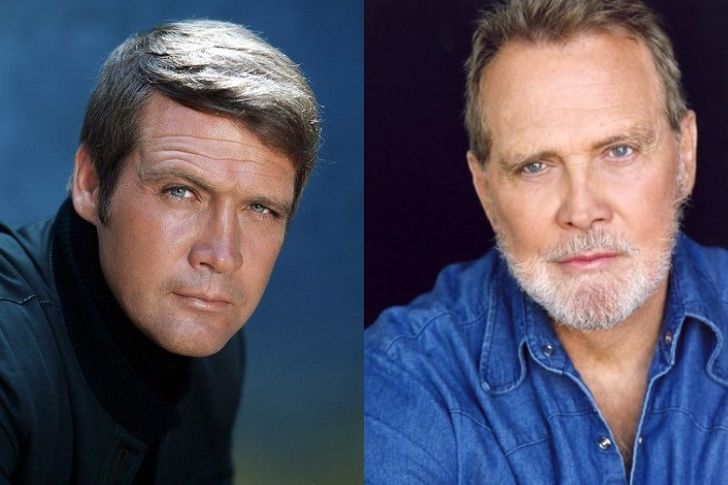 American film, television, and voice actor Lee Majors landed his first, although uncredited, role in Strait-Jacket (1964), as Joan Crawford's cheating husband. Majors was called a "blond Elvis Presley" because of his resemblance to Elvis during his early acting career. Majors is best known for his role as Heath Barkley in the American TV Western series such as The Six Million Dollar Man and The Fall Guy. He was very well known during the '80s, all credits to these roles.
The actor had also caught the attention of the public and the media when he dated Charlie's Angels actress Farrah Fawcett. The two were married but eventually got divorced. Fawcett was diagnosed with cancer, and even though their relationship has long ended, Majors has made sure to check on the actress. The actor himself has lived through life-threatening moments and had a heart bypass surgery in 2003. Though he has been through a lot, Majors remains active in the industry.
Ali MacGraw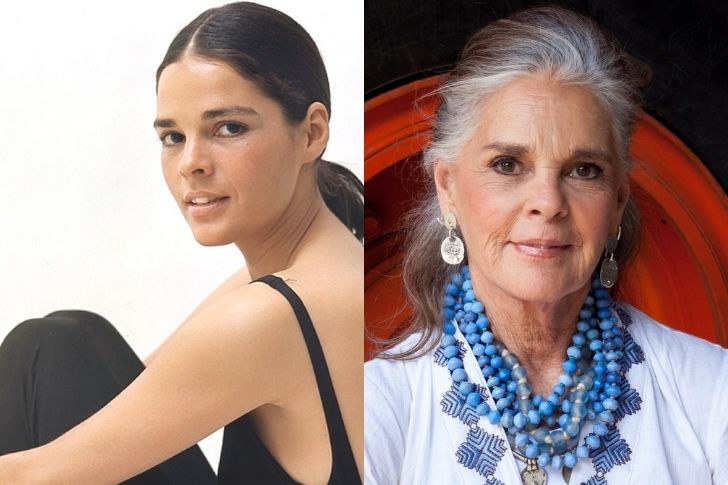 American actress Elizabeth Alice MacGraw gained attention after her role in the film Goodbye, Columbus, released in 1969. Fresh-faced beauty that she was, MacGraw actually began her acting career rather late, at 31, having worked at fashion magazines and as a photographer's assistant in New York City after graduating from Wellesley College. Though she started her career in the industry in 1960, she only started being recognized to a degree of having nominated and winning an award since that role in Goodbye, Columbus.
The actress won the Golden Globe Award for Most Promising Newcomer. In 1970, MacGraw was also nominated for an Academy Award for Best Actress and once again won the Golden Globe Award, but this time for the category of Best Actress, for her role in the film Love Story. The actress has since gained global recognition. Other than acting, the actress also has done modeling before her acting debut, writing and is an animal rights activist.
Sally Struthers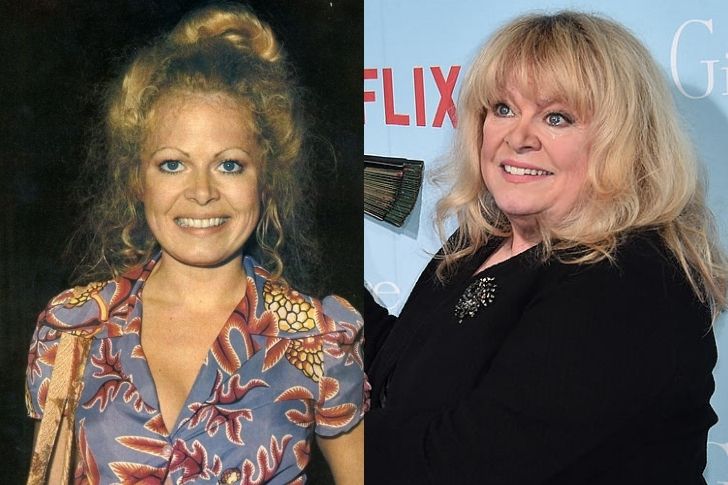 Relocating to Los Angeles, Sally Anne trained at the Pasadena Playhouse College of Theatre Arts and earned a scholarship as its "most promising student". Aftewards, Sally Anne Struthers became an American actress, spokeswoman, and activist who is known for her roles as Gloria Stivic, the daughter of Archie and Edith Bunker, on All in the Family. This role has earned her two Emmy Awards.
Struthers has also starred on the hit comedy and drama TV series Gilmore Girls as Babette. Apart from her onscreen roles, she has received credits as the voice of Charlene Sinclair on the ABC sitcom Dinosaurs, which ran from 1991 until 1994, and as Rebecca Cunningham on the Disney animated series Talespin which aired in 1990. The actress has since put her time into her charity works and is the spokesperson for the ChildFund and International Correspondence Schools, both organizations which help children in need. For years, She has been appealing for viewer's monetary assistance in finding an end to starvation in under-developed countries.
Sidney Poitier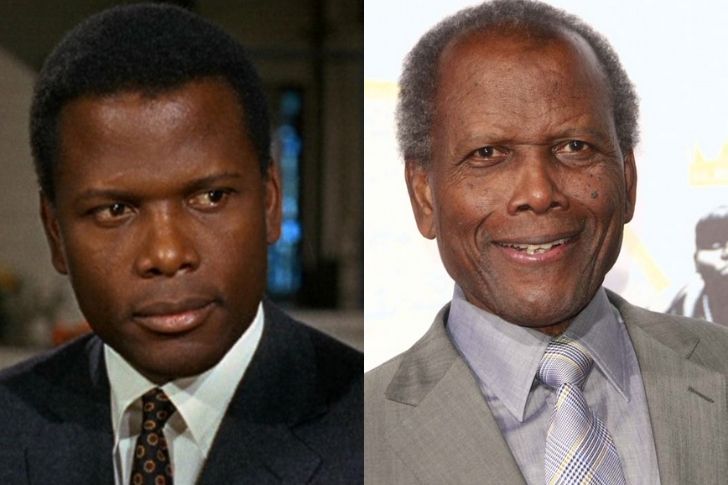 Sidney Poitier, an African-American actor, film director, and ambassador, is known to be one of the greatest in Hollywood. His role in the 1963 film Lillies of the Field allowed him to be the first African-American to receive an Oscar, for which he won the Best Actor award. He is also now the oldest living and earliest surviving Best Actor Academy Award winner.
Before his acting career, he worked as a dishwasher after leaving the Army until he landed a spot with the American Negro Theater, something that would help him earn more in investments than just washing dishes. He was tone-deaf and couldn't sing, which made him different from black actors at the time, but this didn't halt his career as he was very determined. Determined to refine his acting skills and rid himself of his noticeable Bahamian accent, he spent the next six months dedicating himself to achieving theatrical success.In the end, it was all worth it as he is now one of the best.
Caren Marsh Doll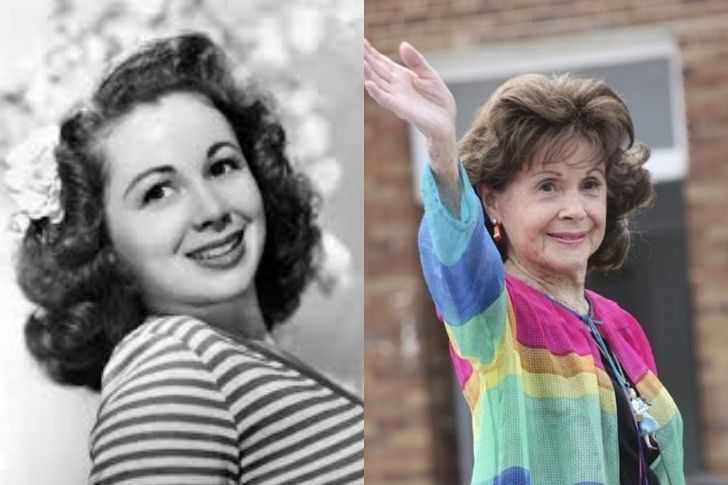 Caren Marsh Doll is an American stage and screen actress and dancer who specializes in modern dance and tap. The actress was Judy Garland's dance stand double in The Wizard of Oz in 1939 and Ziegfeld Girl in 1941. She dances through her rich Hollywood life. Doll is one of the very few actresses of the silent film era who are still alive. Caren, an original MGM doll, appeared on the silver screen, danced in Hollywood musicals, was a Western leading lady, acted on Broadway, and remains the darling of Oz fans around the world.
The actress only had a short career in acting lasting from 1937 until 1948, appearing in motion pictures, which included a small part in Gone with the Wind, which she didn't receive credits for. The actress, later on, pursued a career in dance, where she gained more success. Doll has since been a dance teacher and entertainer and is still active in the career until this day, even at the age of 101. In November 2007, Marsh published her autobiography, Hollywood's Babe, in which she discussed her life in Hollywood, and her love affair with The Wizard of Oz.
Marge Champion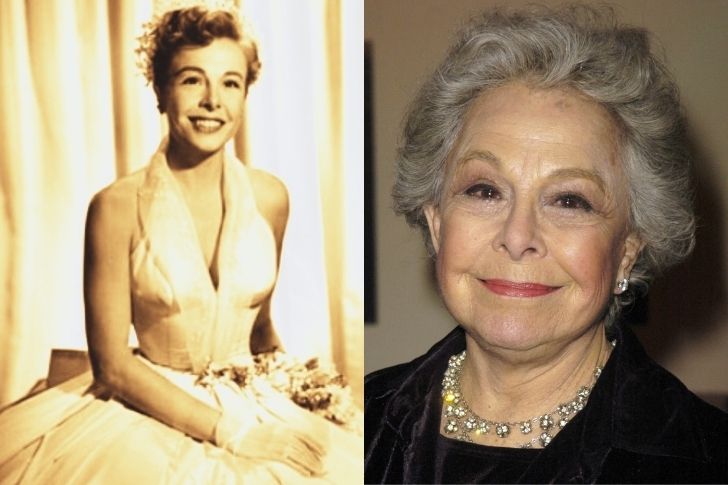 Marjorie Celeste Champion is an American dancer and actress. Champion started her career at the age of 14 after being hired as a dance model for Walt Disney Studios animated films and later on performed as an actress and dancer in musicals. Champion was a child of Hollywood, the daughter of a dance coach. To her credit, getting into Hollywood wasn't as tough for the young dancer as her father, Ernest Belcher was a dance director in Hollywood who taught Shirley Temple, Betty Grable, Cyd Charisse, and Joan Crawford, as well as Champion's future husband Gower Champion. Champion's older half-sister was also in the industry, acting in silent films since the age of 12.
At a very young age, Champion was given training in ballet, tap and the twirls, kicks and glorious sweep of the ballroom, which she was later was able to make use of in her career. The actress has choreographed Emmy Award-winning pieces and was honored with the Disney Legends Award in 2007.
Valentina Cortese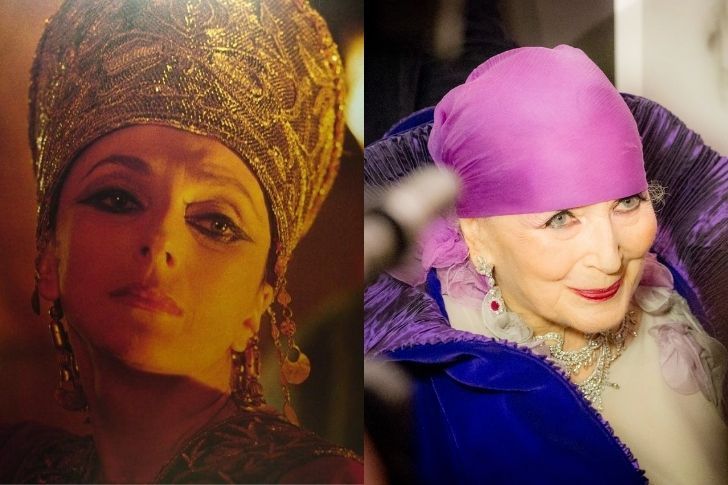 Italian actress Valentina Cortese started her career in 1941, after meeting Victor de Sabata. At a very young age, the actress left high school to follow Sabata, who was 31 years her senior and is also married— not to mention that he had children. They later separated, and the actress married her fellow actor in The House on Telegraph Hill, Richard Basehart. The couple's marriage wasn't successful and ended after nine years. The beautiful actress who has won over the attention of the American audience was quite unlucky when it came to love.
Cortese is known for her remarkable roles, which have helped her win awards. She was nominated for the Academy Award for Best Supporting Actress for her performance in François Truffaut's Day for Night (1973). Her long filmography shows how much she must have had in investments and how she luxuriously spent her days after she retired in 1993. Valentina Cortese died on July 10, 2019, at the age of 97.
Maggie Smith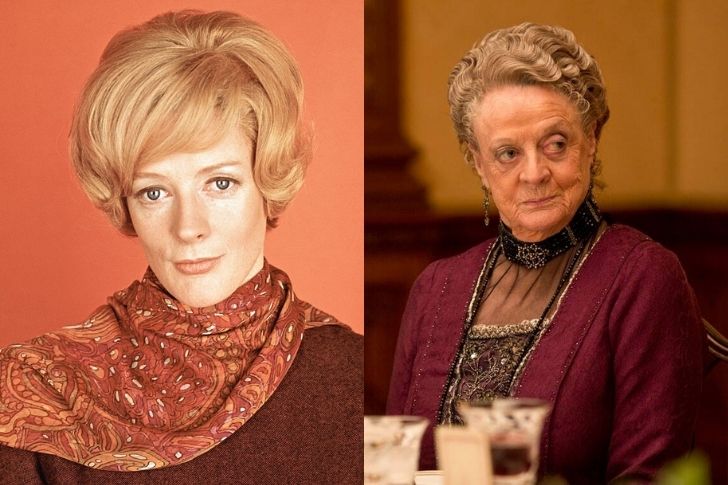 Dame Maggie Smith is known for the iconic role of Professor Minerva McGonagall in the film franchise Harry Potter. Another one of her more iconic roles is Dowager Countess Violet Crawley in Downton Abbey. Before all these roles, the actress was known as a beauty during her day. She started building up her career in the '50s and '60s. Smith appeared on stage, TV, and the silver screen.
Her first role was a short, uncredited appearance in Child in the House in 1956. She has since performed in over sixty films and television series with some of the most prominent actors and actresses in the world. The actress even starred in the Broadway production of Mary, Mary. Smith was an investment for the industry, as she is known to be a gem. With all the roles portrayed, the actress didn't embrace her status as a sex symbol as she believes she shouldn't be associated with just a specific character as that lessens the chances of development.
Richard Chamberlain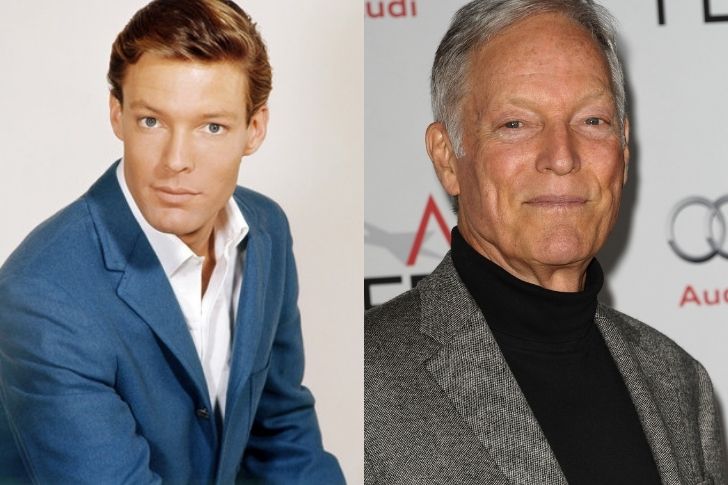 American actor and singer Richard Chamberlain was a teen idol during his time. His full name was George Richard Chamberlain. He was born in Beverly Hills, California on March 31, 1934. In 1936, when Richard was two years old, his parents bought a small mansion in Beverly Hills, near the "factory of dreams," which could not but affect the character and hobbies of the boy.
The actor started his career after starring in the title role of the TV show Dr. Kildare which started in 1961 and lasted for five years. The success of this drama show when he was a young boy, got him multiple roles which helped develop his career. Chamberlain was the first to play Jason Bourne on the TV movie The Bourne Identity. The actor who has made girls swoon over with his role as James Kildare and Jason Bourne is also known to be openly gay. To his credit, he didn't let the criticism get in the way of his career and his eminent success.
Judi Dench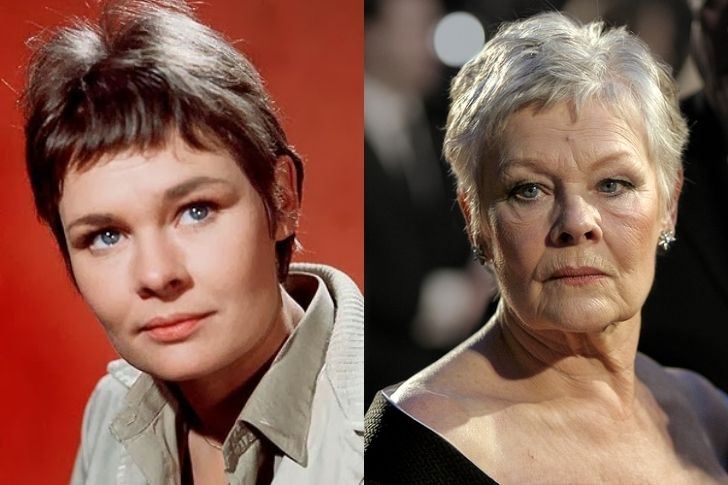 English actress Dame Judi Olivia Dench was brought up in an environment that brought about her passion for theater. She was born on December 9, 1934, in North Yorkshire, England. Her father was the doctor of the York Theatre, and her mother was its wardrobe mistress. This has given Dench plenty of connections to the York Theatre and has helped her build her career.
The stunning actress was initially trained in set design but eventually debuted as Ophelia in the production of Hamlet at the Royal Court Theatre in 1957. Dench has since starred in more roles and has earned high acclaim. Getting a degree wasn't really much during the day, and most actors and actresses only trained in acting and theatre schools and going after their dreams in the industry. Dench wasn't content with Shakespeare or drama, so she made her on-screen debut with a BBC made-for-television movie Hilda Lessways. That was the beginning of her glorious career that spanned five decades of amazing performances on screen.
Cybill Shepherd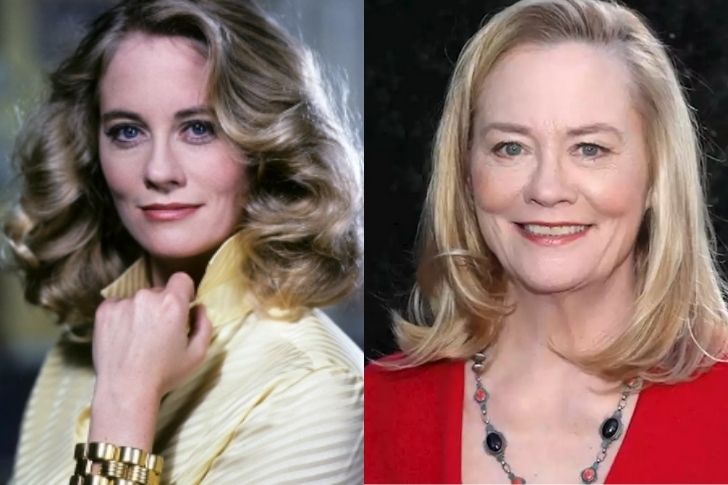 Cybill Shepherd is a movie star who started out her career as a young model. She was born February 18, 1950, in Memphis, Tennessee. The actress was known to be a blonde bombshell and was known to have won multiple beauty pageants as a teenager. This is what helped her start her modeling career. In 1970, when she appeared on the cover of Glamour, Peter Bogdanovich, the director of The Last Picture Show, cast her. This has helped her increase her credit score as her role earned her critical and box office success. Shepherd even received a Golden Globe nomination for her role.
Many more roles that became a hit came after. The beautiful actress played roles that attracted the male leads like her roles in The Heartbreak Kid (2007) and Taxi Driver (1976). Cybill Shepherd was awarded three Golden Globe Awards, two for Moonlighting and one for Cybill. Outside of Hollywood, Cybill Shephred is an outspoken activist, most notably for gay rights and abortion rights.
Clint Eastwood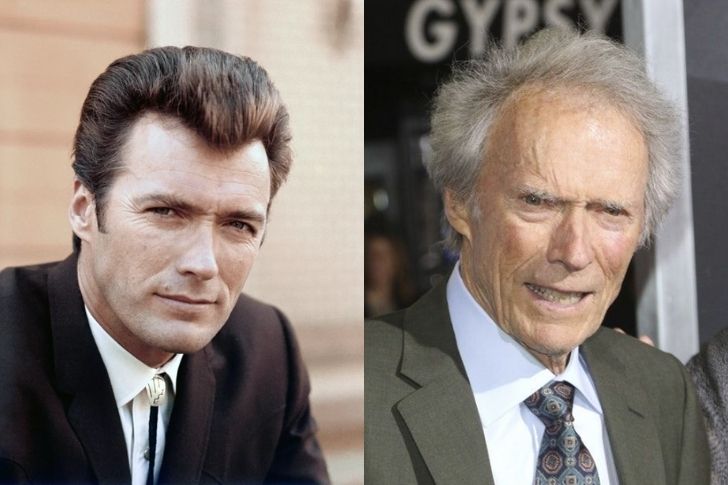 Clinton Eastwood Jr. is an American actor, film director, and producer who rose to international fame with his role as "Man with No Name" in the Dollars Trilogy by Sergio Leone. The iconic actor used to have rakish good looks and intense blue eyes, which were just perfect for his roles. Eastwood's role on the trilogy and his stint as Dirty Harry has made him a Hollywood sex symbol for decades. Before his iconic roles, the actor starred in a '50s Western TV series Rawhide. The series ran for six years, and eventually, the actor wanted to break away from that role. Clint Eastwood has now been credited for multiple roles in the industry that have left a mark in Hollywood.
In 1971, the actor moved behind the camera, making his first foray into directing. A thriller entitled "Play Misty For Me" earns him a new-found critical respect for his clear directorial skills. In 1992, Unforgiven ,American revisionist western film, was released. It was directed by and starred Clint Eastwood. For Unforgiven, Eastwood won two Oscars, for Best Director and Best Picture, as well as his first Golden Globe as Best Director.
Sean Connery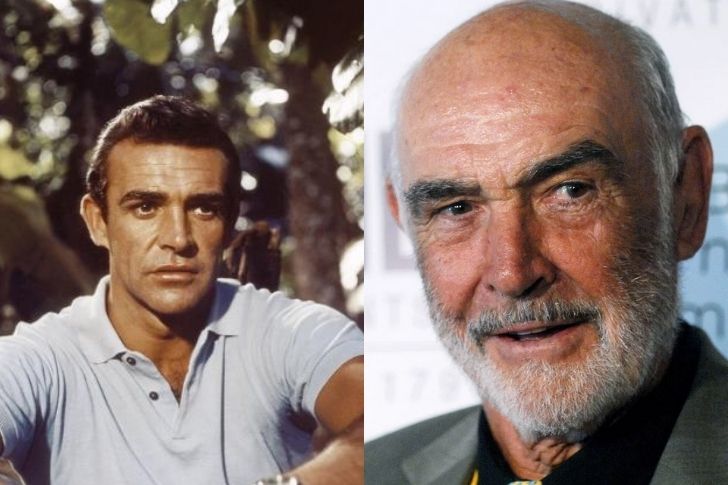 Scottish retired actor and producer Sir Thomas Sean Connery has won a magnitude of awards in his career. He has won an Academy Award, two BAFTA Awards and three Golden Globes, to name a few. He was born as Thomas Connery, and he chose the stage name Sean Connery because Sean, besides being his middle name, reminded him of his favorite movie hero, Shane, as player by Alan Ladd. The actor is the first to portray the character James Bond and has played the role of the world's favorite spy for seven films, starting with Dr. No in 1962. Being the first James Bond, this must have helped him already earn millions and add to his investments.
Another notable role is his work on Indiana Jones and the Last Crusade, The League of Extraordinary Gentlemen, and The Untouchables. Much to the dismay of many fans around the world, Connery retired at the age of 77, about a decade ago. Sean Connery died on October 31, 2020 at his home in the Bahamas. He was 90.
Dianna Rigg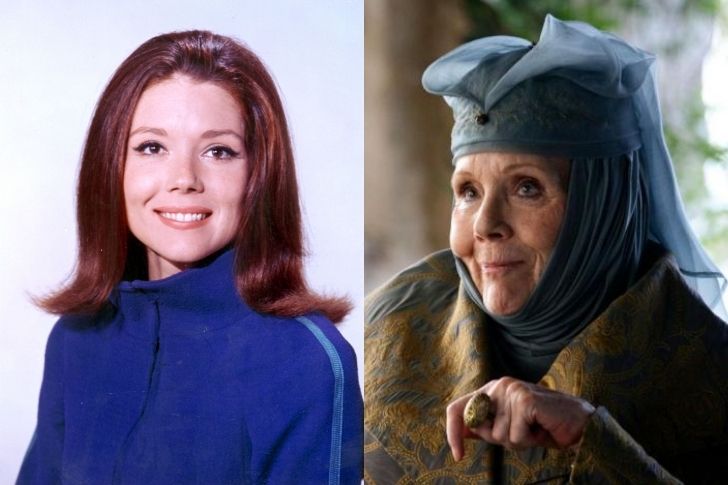 Actress Enid Diana Elizabeth Rigg is more commonly known as Dame Dianna Rigg. She was born on July 20, 1938 in Doncaster, Yorkshire, England. The actress is probably remembered as Olenna Tyrell in the hit TV series Game of Thrones. The English stage and screen actress started out her career in theatre. She had roles in the Royal Shakespeare Company between 1959 and 1967 after training as an actress at the Royal Academy of Dramatic Art. Rigg also played the ill-fated Bond girl Tracy di Vicenzo opposite 007 actor George Lazenby in On Her Majesty's Secret Service(1969).
She won the Best Actress Tony Award for her performance in the 1994 production of the Greek tragedy Medea. Rigg later made her debut in Broadway in 1997. Since then, she has been nominated and won multiple awards. She won the Emmy for Outstanding Supporting Actress in a Miniseries or a Special in 1997 playing Mrs. Danvers in Rebecca. From theater to musicals, to films and TV, Riggs was very in demand. To her credit, the actress knew what was the need for her in her roles and was able to portray all her roles very well.
Jackie Mason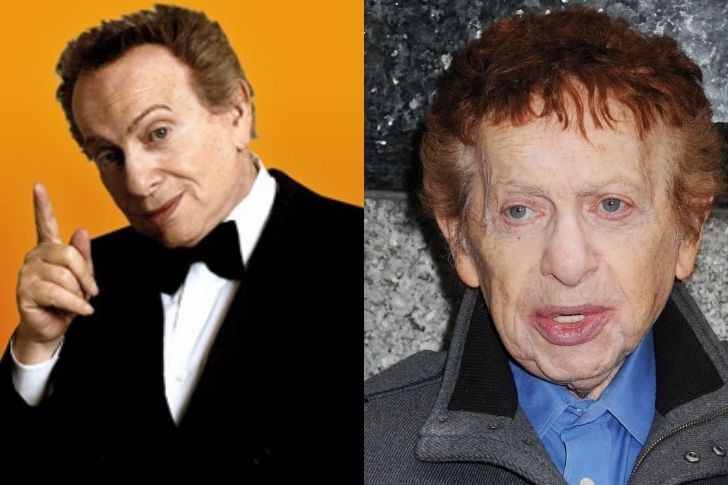 Jakie Mason was born on June 9, 1928 in Sheboygan, Wisconsin, USA as Jacob Moshe Maza. Jackie Mason is known for his skills as a stand-up comedian and film and TV actor. Mason grew up with three brothers who became rabbis. When he was 25, he was ordained a rabbi too. After the death of his father, Mason quit working as a Rabbi and became a comedian because "Someone had to make a living." he said. He has been listed as Comedy Central's 100 greatest stand-up comedians of all time. Knowing thousands of comedians out there, and having him as one of the top 100 must mean a lot.
The comedian had his one-man show The World According to Me. Mason's show has garnered multiple awards such as a Special Tony Award, an Outer Critics Circle Award, an Ace Award, an Emmy Award, and even a Grammy nomination. His other works have also won awards, which much speak much about his talent in the field of comedy. Though credited for a lot of his works, he was often criticized for his humor, which was sometimes irreverent and politically incorrect.
Jon Stewart
Jon Stewart is an American actor, comedian, and satirist who has a net worth of $120 million. He is well-known for being the host of "The Daily Show" from 1999 to 2015, where his peak annual salary was $25 million. He was born Jonathan Stuart Leibowitz in New York City on November 28, 1962. He later legally changed his last name to Stewart. From 1976-1980, Jon Stewart was in Lawrence High School, where he was voted as having the "Best Sense of Humor". After graduation, he attended the College of William and Mary. At that time, he majored in psychology and joined the college soccer team. Although he continued his funny streak, no one expected it would lead to his career. After holding numerous jobs, Stewart moved to New York in 1986 to break into the comedy club circuit.
Stewart developed and began hosting his own MTV talk show "The Jon Stewart Show" in 1993. It was the first talk show on MTV that was an instant hit. In 1999, Stewart took over as host of "The Daily Show" on Comedy Central and won a total of twenty Primetime Emmy Awards as producer. After 2,579 episodes, Stewart's final "The Daily Show" episode aired on August 6, 2015.
Barbara Eden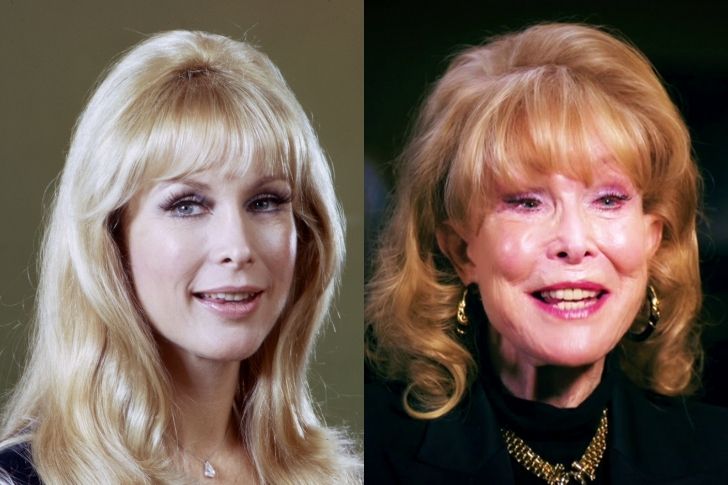 The beautiful Barbara Eden is an American actress and singer. She was born Barbara Jean Morehead in Tucson, Arizona on August 23, 1931. Eden's claim to fame was her role as "Jeannie" on the sitcom I Dream of Jeannie 1965 through 1970. The show received much attention, and a number of people still continue to watch it to this day. The actress has since been given appearance on multiple TV shows and has starred in numerous films. In 2015, she decided to retire but having her record in the industry, and with her still receiving royalties from her best-selling memoir in 2011, it is without a doubt that she is left with a hefty amount in her investments. With success like her, retiring and enjoying your life is not a problem.
Barbara Eden married three times in her life. In 1958, she married a TV actor, Michael Ansara, and they had a son named Mathew who died for drug addiction at the age of 35. Three years after her divorce with Michael Ansara, she got married to Charles Donald Fegert and got divorced in 1983. She next got married to Jon Trusdale Eicholtz in 1991. The couple have kept their marriage healthy and strong for almost three decades.
Loni Anderson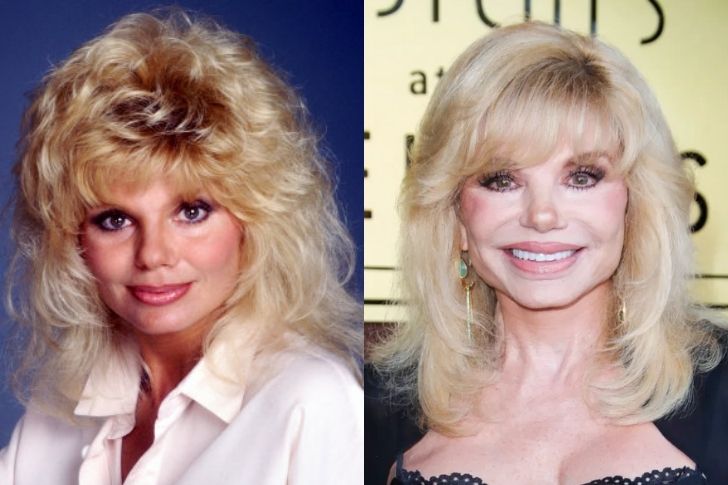 American actress Loni Anderson was born to an environmental chemist and a model. She has light brown colored eyes and blonde colored hair. At a young age, she was already admired by many for her beauty. The actress was even voted as Valentine Queen of the Valentine's Day Winter Formal of 1963 at her high school. She took her degree at the University of Minnesota. Anderson's first film role wasn't really that successful as it left her to be unemployed for nearly a decade. The actress was later on recognized for her acting role as Jennifer Marlowe, a sultry receptionist on the sitcom WKRP in Cincinnati, which ran from 1978 until 1982. The series earned her three Golden Globe and two Emmy Award nominations.
Anderson has been likened to icons like Marilyn Monroe and Jayne Mansfield. In 1997, Loni Anderson published her autobiography, "My Life in High Heels". The actress married four times in her career. Since 2008, she has been married to Bob Flick, the founder of the folk band The Brothers Four.
Bob Barker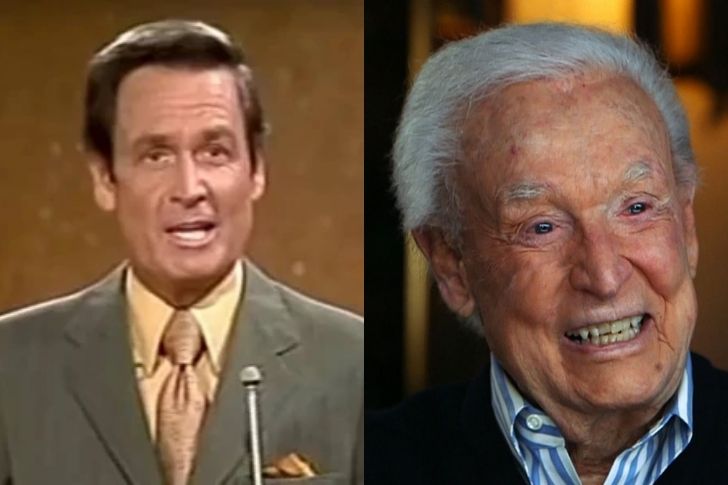 Famous retired American TV game show host, Robert William Baker, or more famously known as Bob Barker, was born on December 12, 1923, in Darrington, Washington. He is a well-loved host and is most known for hosting The Price is Right for the span 35 years. It has become the longest-running daytime game show in North American TV history. Snoop Dogg was a big fan of The Price is Right. He can remember watching episodes with his grandmother and he said, "As a kid watching, you know, coming home from school, I didn't want to go to school, I'd watch The Price is Right."
Barker has also hosted the Miss Universe and Miss USA beauty pageants on numerous occasions. Barker started his first media job during his college days, and in 1950 the game show host started to pursue a career in broadcasting and was given his own radio show, The Bob Barker Show, which ran for the next six years out of Burbank. The handsome host has since retired after suffering multiple health issues from accidents that were probably covered by his insurance over the years.
Betty White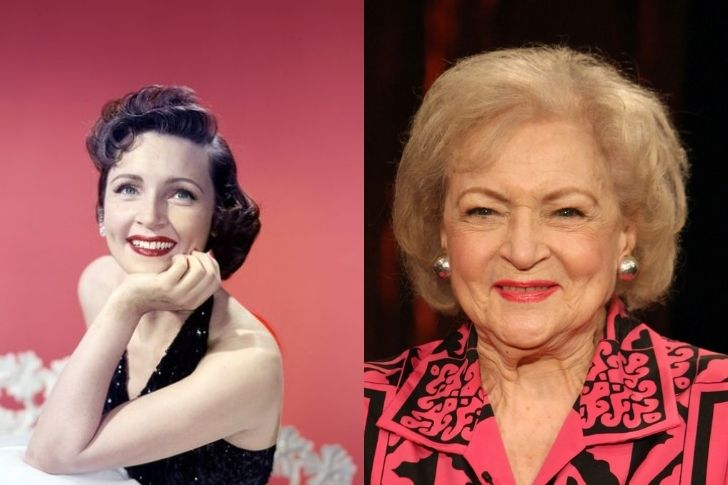 Betty White is an Illinois-born actress, comedienne, author, and television host. Recognized as one of the true pioneers of the entertainment industry, Betty White has had a long and illustrious career. She is the longest-standing television entertainer of all time, with a career spanning more than eight decades.
She also experienced success in the film world, and she has shown her range and versatility over the course of her accomplished years. The actress actually started doing radio gigs in the 1940s before the boom of her acting career. She is regarded as a pioneer of television and is known to be one of the first women to exert control in front and behind the camera. With her experience of around 80 years in the industry, it is undeniable that White has contributed much to what Hollywood is known to be now.
Ann Blyth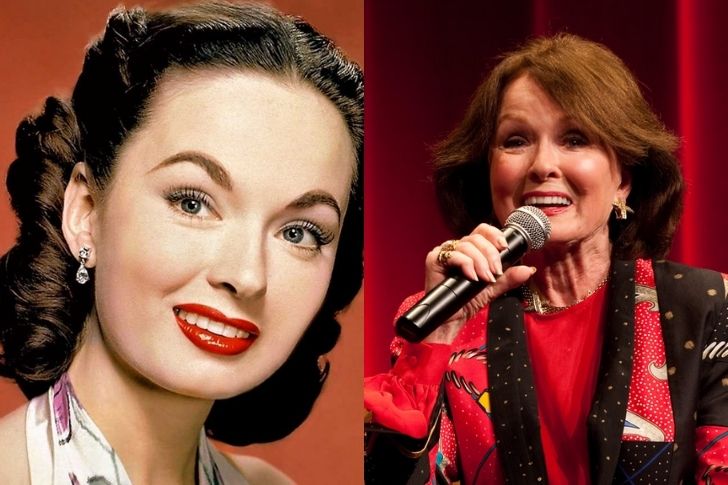 Ann Blyth is an American actress and singer. She performed in film and theater for the length of her career. Blyth is now 90 years old but still has managed to look gorgeous in her appearances. The actress earned much to put into investments with her impressive performance during her career.
Her first acting role was on Broadway in the production of Watch on the Rhine, from 1941 to 1942. She is most known for her performance as Veda Pierce Forrester on the crime film Mildred Pierce. The actress has also earned herself a spot on the Hollywood Walk of Fame, so if you don't know her yet, then you better try looking up one of her films. Ann's late career saw her performing on stage, TV and even concerts. Blessed with classic beauty, musical and dramatic talents, Ann Blyth's legacy is enduring.
Brigitte Bardot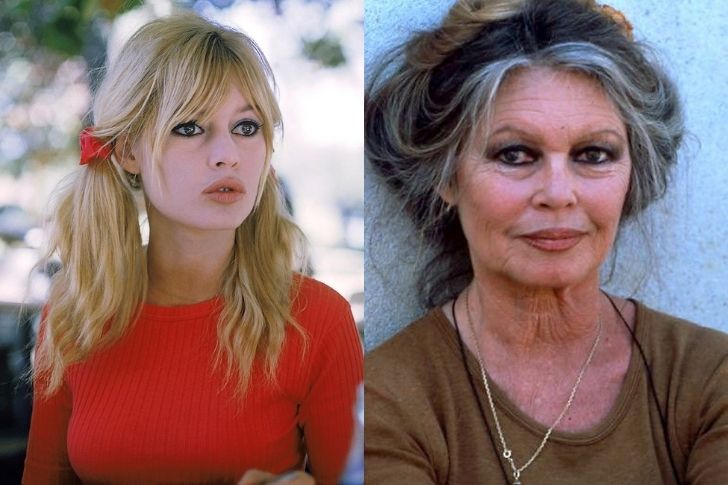 Brigitte Bardot is a French Actress, former fashion model, and singer. Most actresses in old Hollywood were credited as sex symbols, and one of them is Brigitte Anne-Marie Bardot, who is one of the best-known sex symbols of the 1950s and 1960s. Bardot was one of a few European actresses who were recognizable in the United States. The actress portrayed multiple sexy roles in French romantic movies where she frequently appeared nude. Many famous celebrities worshipped her for her role, and a lot of them admitted to having been "obsessed" with the actress when she was younger.
Bardot has since then deviated from her role and has now gotten herself into being an animal rights activist. She has also spoken about her views on Islam and has advocated against hatred. The actress has come a long way since her days and has now put her attention into more socially significant agendas. She was nominated for multiple acting awards and appeared in over 40 films. She retired in 1973 and has largely retreated to a private life.
Ian McKellen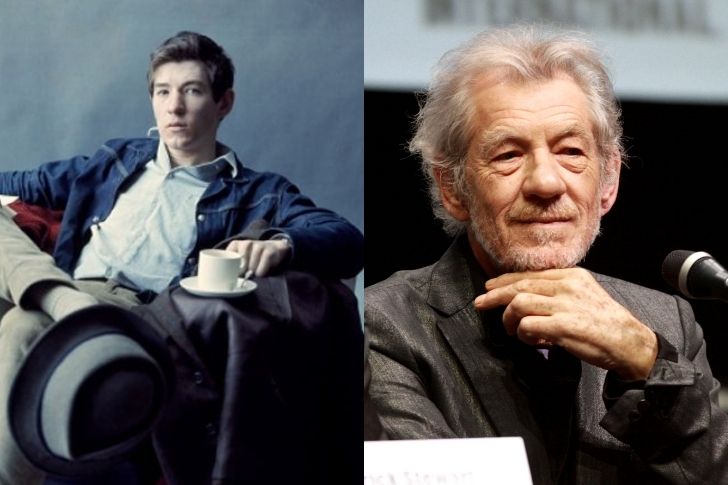 Sir Ian McKellen is one of the biggest names when it comes to acting in the United Kingdom. He has been credited for works in genres ranging from Shakespearean and modern theatre to popular fantasy and science fiction. McKellen is known by the younger generation as Gandalf on The Lord of the Rings and The Hobbit with his iconic line, "You shall not pass!" Unbeknown to many, McKellen started his career in theatre in 1961. The actor had boyish good looks with an undeniable British charm.
McKellen only started getting global recognition in the 90s and earned a knighthood in 1991 for his fame. The actor also got recognized for his works with his production of Richard III (1995) and playing Magneto in the X-men franchise, which became a household name. McKellan is without a doubt one of the most decorated actors in history, and he has become a true legend in the entertainment industry. Throughout his career, he has won countless well-deserved awards. Indeed, there are no British acting awards that Sir Ian hasn't won.
Hal Holbrook
Hal Holbrook is an American actor, TV director, and writer who has a net worth of $5 million dollars. Having been in the film industry since the mid 1950s, Holbrook is known for his many notable acting roles, in both the film, TV, and miniseries outlets. Including Mark Twain Tonight, Into the Wild, All the President's Men, Water for Elephants, and Lincoln. He first received recognition for his one-man stage show in 1954, which he himself developed, Mark Twain Tonight!
The actor performed as Mark Twain while taking a degree at Denison University. He later received a Tony Award for Best Actor in a Play in 1966 for his portrayal of the author, Mark Twain. He is also known to be a versatile actor, and with his good looks and skills, he was able to do roles in TV, film, and stage work. He is also known to have won five Primetime Emmy Awards on top of his many awards. Other than acting, Holbrook was also part of the United States Army and served during the Second World War.
Steve Martin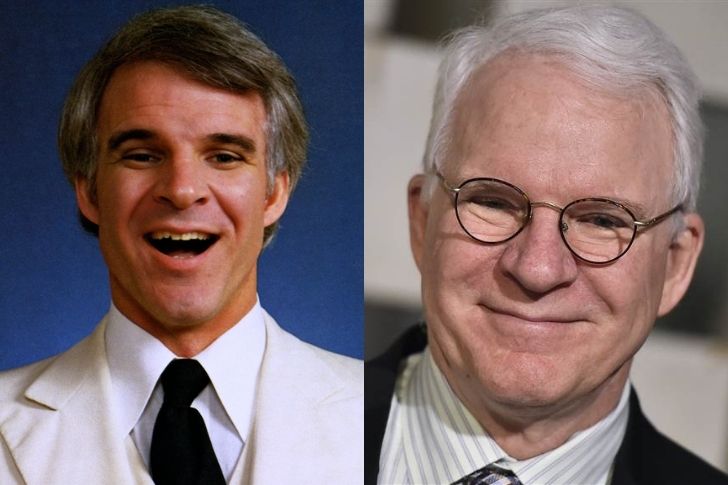 Steve Martin is an American comedian, actor, writer, and musician. He was known to be a heartthrob back in the day. With his humor, eyes that could tell a story, and boyish good lucks, Martin managed to sell out arenas while doing stand-up comedies in the 1970s. Martin first gained attention as a writer and performer on "The Smothers Brothers Comedy Hour" (1968-1969) and was a frequent guest on "The Tonight Show Starring Johnny Carson," appearing 56 times between 1972 and 1992.
The comedian earned much in terms of investments because of this, and he was later cast as a member on Saturday Night Live and movie roles such as "The Jerk" (1979), "Dirty Rotten Scoundrels" (1988), and "Parenthood" (1989). Steve is an accomplished author, playwright, screenwriter, and banjo player and has won several awards for his work. Martin is also known for his roles as an actor on Cheaper by the Dozen 2, and the box office hit Pink Panther.
Mel Brooks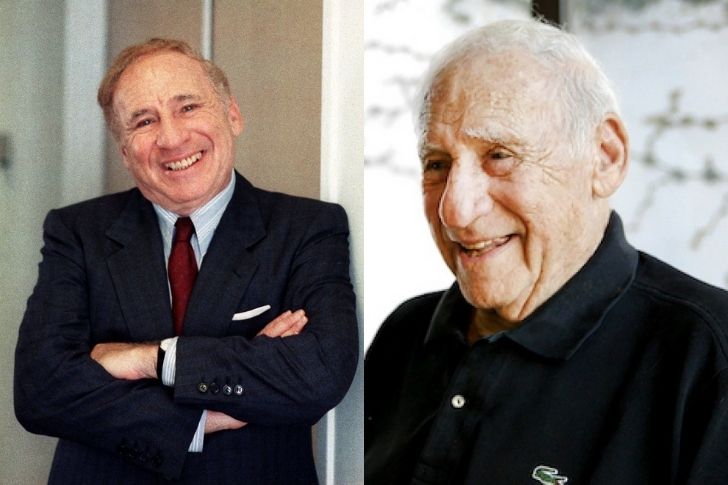 Melvin Kaminsky is more famously known as Mel Brooks. Brooks is an American director, writer, actor, comedian, composer, and producer. He is probably most-famous for movies like Blazing Saddles, Spaceballs and Robinhood: Men in Tights. The comedian had shared that a lot of his comedy had probably been rooted in the anger and hostility of losing his father when he was just at a very young age of two.
Brooks also didn't have it easy growing up as he was often bullied and teased by his schoolmates. When Kaminsky was in college, he took a degree in psychology at Brooklyn College for a year and was later drafted into the United States Army. After the war, Brooks worked as a drummer and pianist and started as a stand-up comedian after he had to cover for a regular comic at one of the nightclubs he played at. This began his career as a comedian and later was hired as a writer on the revolutionary variety comedy series Your Show of Shows.
Vera Lynn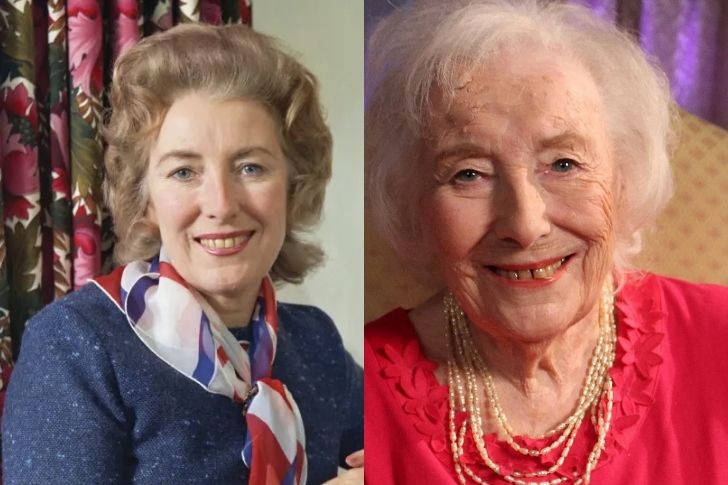 Dame Vera Margaret Lynn was an English pop singer, songwriter, and entertainer. She was given the title "The Forces' Sweetheart." Her nickname came from her singing career during World War II when she would sing to comfort and entertain the soldiers. With her charming looks and beautiful voice, it was without a doubt that she won over the love of the crowd during her time. The singer gave outdoor concerts to troops around the world and was part of the Entertainments National Service Association (ENSA).
After the war, Lynn started appearing on radio and television, not just in the United Kingdom but also in the United States. She has made hits in the UK and has later on started acting. The singer, later on, devoted her time to her charity works and was greatly credited for them. During her life she sold millions of records. She sold over a million records before she was 22. She was the oldest artist to get a top 40 album in the United Kingdom.
Adrienne Barbeau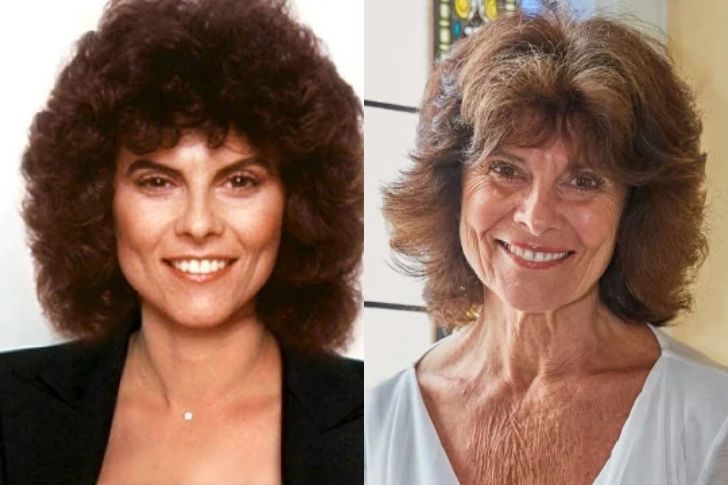 Adrienne Barbeau is known as an American actress, singer, and author. Adrienne Barbeau was born in Sacramento, California, and began her performing career touring with the San Jose Civic Light Opera. After moving to New York, she worked as a go-go dancer for a time, before making her Broadway debut in "Fiddler on the Roof". She then went on to appear in a number of theater productions in New York, including the Broadway productions of "Women Behind Bars", "The Best Little Whorehouse in Texas", and "Grease".
The actress has been active in the industry since 1972, and in her 48 years here in the industry, she has seemed not to age. The actress has also played as Carol Traynor, the divorced daughter of Maude Findlay, on the sitcom Maude in 1972 until 1978. The actress, after playing as someone whose marriage was dealt with by divorce lawyers, later got into horror and science fiction. Barbeau also dabbled in voice acting for some cartoons. The actress is truly a woman of many talents and skills.
Kim Novak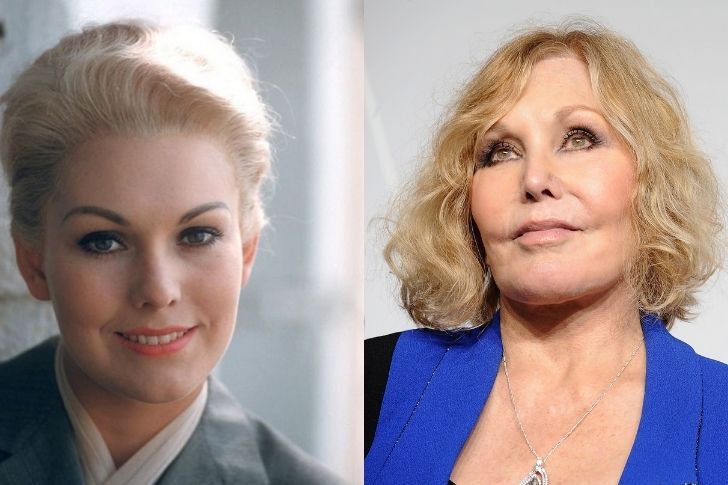 Former American film and TV actress Marilyn Pauline "Kim" Novak started her film career in 1954. Kim Novak was born in Chicago, Illinois, and while in college, decided to take a trip to Los Angeles with some friends during break. While in LA, waiting in line to do extra work on a film, an agent approached her. She subsequently signed with Columbia Pictures and starred in numerous movies.
Novak has starred with many notable figures in the entertainment industry in the span of her career. She is most credited for her performance as Madeleine Elster / Judy Barton in a thriller by Alfred Hitchcock entitled Vertigo in 1958, alongside James Stewart. The actress has since achieved box office success, and with her good looks and talents, she has starred opposite several of the biggest leading men in Hollywood, including Fred MacMurray, William Holden, Frank Sinatra, Tyrone Power, Kirk Douglas, and Laurence Harvey, to name a few.
Tina Louise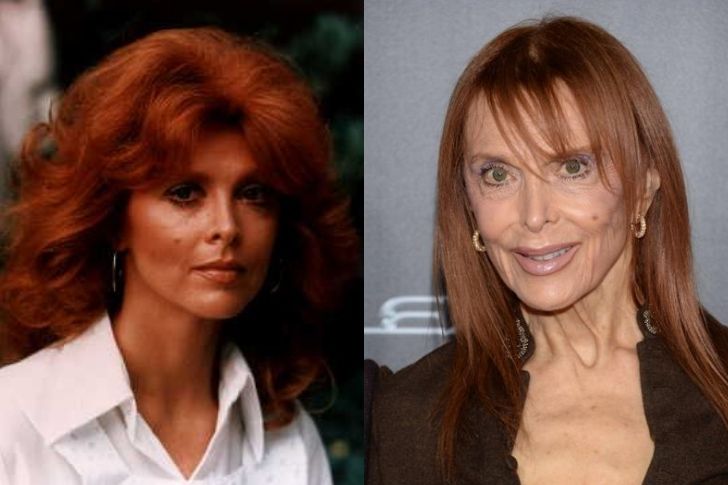 Tina Louise is an American actress, author, and singer. Tina Louise, also known as Tatiana Josivovna Chernova Blacker, was born in New York, New York, and began studying performance when she was in her late teens. Best known for her role as movie star Ginger Grant in the CBS TV situation comedy Gilligan's Island, she wasn't exactly happy with that role in the long run.
The star, who began her journey to Tinseltown during the mid-1950s, was able to land her breakthrough role in the drama film God's Little Acre in 1958, for which she received the Golden Globe Award for New Star of the Year. Other than this role, the actress has been credited as the leading star in multiple films, and yet she didn't like her most recognized role. Regarding Gilligan's Island, the actress later realized that she wasn't happy with the role and was scared that they would typecast her for it. Louise eventually left the role and got into some other smaller roles.
Joyce Randolph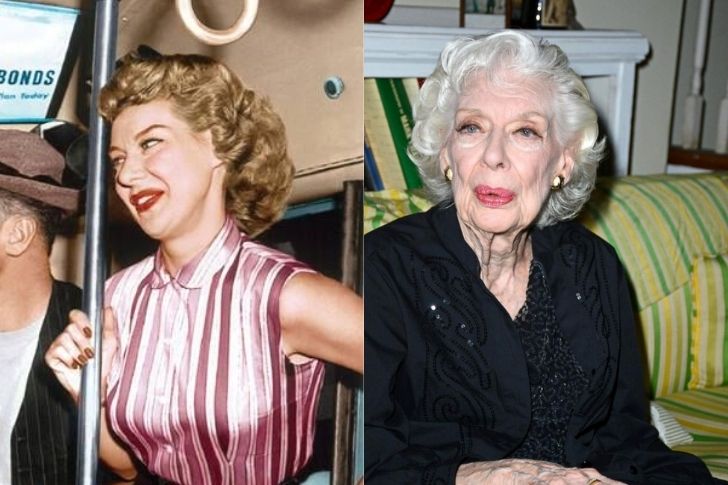 Joyce Randolph is an American actress. She is best known for starring on the classic American TV sitcom The Honeymooners as Trixie Norton. Starring on the sitcom has opened so many new doors for the actress. Rudolph has also worked in Broadway, appearing in Ladies Night in a Turkish Bath in 1950. Randolph starred in the movie Everything's Jake in 2006 and has also appeared in episodes of the TV series Rocky King, Detective, Buck Rogers, The Jack Benny Program, The Doctors and the Nurses, and Hi Honey, I'm Home.
Though doors were opened because of her role as Trixie Norton, a lot of directors would also reject the actress because of how well associated she was with the character. She has portrayed Trixie on other skits but wasn't able to be on the revival of the show due to personal reasons. Nonetheless, the actress must be very good at managing her investments as she married a wealthy marketing executive and had a son who is also a marketing executive.
Martha Stewart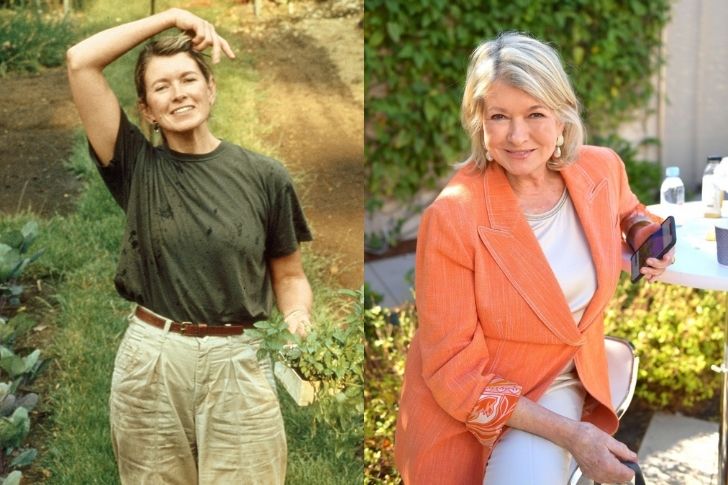 Marthe Stewart is an American entrepreneur and television personality. Martha Stewart is probably famous in the household for her recipes. But she was actually a model. Martha Helen Stewart was born in Jersey City, New Jersey, on August 3, 1941. Before she was able to build her media empire and started focusing on domestic arts, which greatly increased her credit score, Stewart started modeling in her younger years to help pay for her tuition. According to the businesswoman, she was paid $50 an hour as a model, which was already a big amount during her day.
Stewart has even tried posing for Chanel in the early '60s. After her modeling career ended, she founded Martha Stewart Living Omnimedia. At the peak of her career, which also happened to be the peak of the dotcom bubble, Martha Stewart Living Omnimedia had an explosive IPO. On the day her company went public, Martha Stewart became the first American self-made female billionaire ever. Stewart sold numerous books and even published a magazine. The businesswoman even started out a TV program Martha Stewart Living in 1993 until 2004 and Martha from 2005 to 2012.
Rhonda Fleming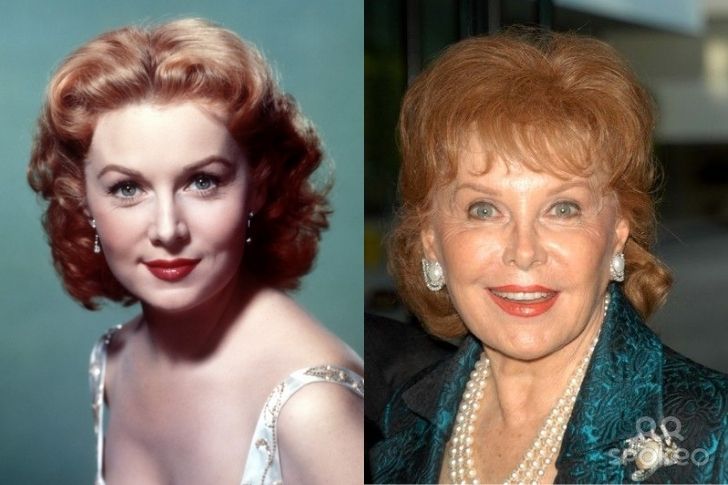 Rhonda Fleming was born in Hollywood, California in August 1923. She is an American film and TV actress and singer who retired quite early in her career. She was discovered by Hollywood agent Henry Wilson and started acting while attending Beverly Hills High School. The actress is known to have starred in over 40 films in Hollywood, most of them made in the 1940s and 1950s, with her most notable role being on the movie Spellbound by Alfred Hitchcock.
Fleming went on to star in the movies The Spiral Staircase, Abilene Town, and Out of the Past. She got her first leading role in the 1947 film Adventure Island. Fleming starred in her first Technicolor film A Connecticut Yankee in King Arthur's Court in 1949 with Bing Crosby. Rhonda starred as Cleopatra in Serpent of the Nile in 1953. Her album Rhonda was released in 1958. The actress has been given the title of "The Queen of Technicolor" as she had flaming red hair and a pale complexion.
Victoria Principal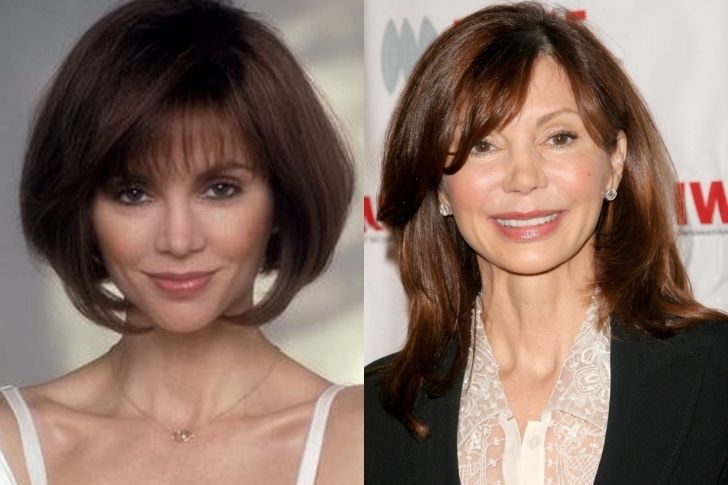 Vicky Ree Principal is more famously known as Victoria Principal. She is an American actress, producer, entrepreneur. Born in Fukuoka, Japan, Victoria Principal grew up in a military family and moved around a great deal throughout her school years. She began appearing in commercials as a child, but did not intend to pursue acting as a career. After being involved in a serious car accident while in college, she chose to shift her focus to acting. She is best known for acting on the American prime time TV soap opera Dallas as Pamela Barnes Ewing.
Principal later on put investments into her own production company named Victoria Principal Productions, which mostly focused on TV films. The actress had a keen eye on starting her own business and later on opened her own skincare line, which she named Principal Secret. Other than her entrepreneurial and acting careers, Victoria is an active and prolific philanthropist. She has donated millions of dollars to support a wide variety of charities.
Bob Newhart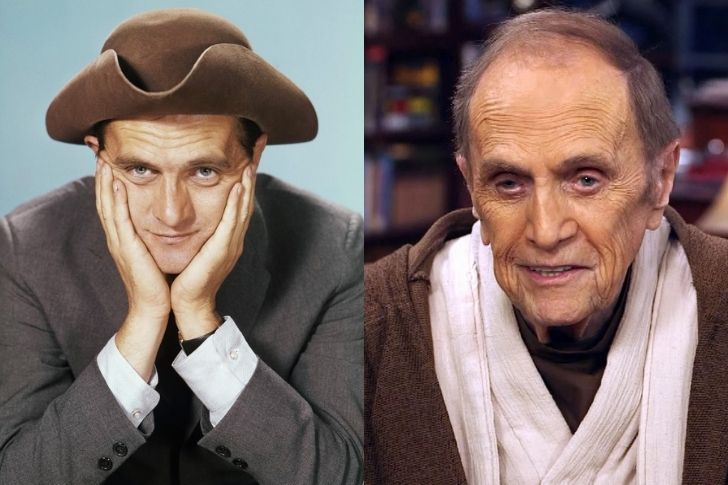 George Robert Newhart is an American actor and comedian. Newhart made a name for himself in the 1960s with his unique style of delivery as a standup comic. The stand-up comedian's ability to deliver great jokes in a slightly stammering and deadpan style has helped him gain his audience. Before he got into comedy, Newhard studied at the Loyola University of Chicago, where he earned his bachelor's degree in business management. He was later on drafted into the United States Army and served during the Korean War.
After his discharge, the stand-up comedian released comedy albums. His comedy album The Button-Down Mind of Bob Newhart was the first comedy album to make number one on the Billboard charts. It also won the 1961 Grammy Award for Album of the year. He has released a number of successful comedic monologues as albums, and many of these albums have reached top spots on the charts. After proving himself to be a popular comic, Newhart transitioned into acting. Newhart continues to be an active force in Hollywood to this day.
Dawn Wells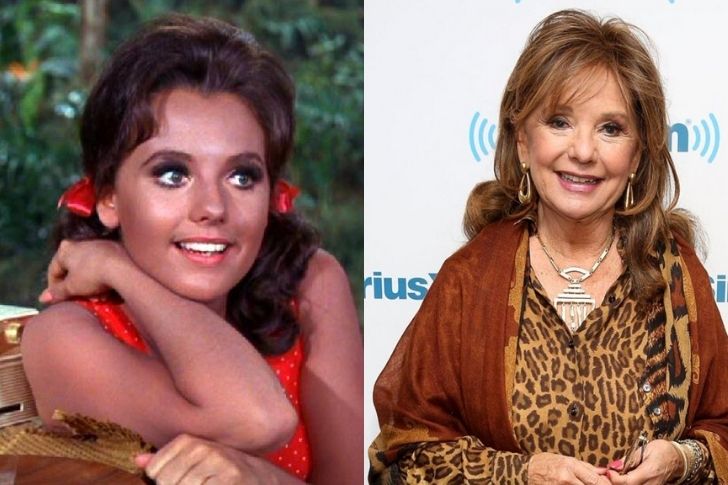 Dawn Elberta Wells is an American actress who started her career around the age of 23. Wells was born in Reno, Nevada. She is well known for her role as Mary Ann Summers on the CBS sitcom Gilligan's Island. Before she started her career in acting, the actress attended Stephens College, where she majored in chemistry but later transferred to the University of Washington in Seattle to take up a degree in theater arts and design.
The actress has starred in multiple shows and film roles and has had much experience in the industry. Wells has also gotten into theater after a while and has also co-written a book. The actress has since retired from acting but has continued to share her passion with those who wanted to be better at the field, helping in local theatre projects and handling acting classes.
You've Reached The End