Age Is Just A Number For These Timeless And Gorgeous Stars!

The golden age of Hollywood is very much different from what we know of it today. The days of black and white films and the weird resourceful solutions to movie effects have now been changed by technology. Everything now seems to be possible with all the new equipment discovered and invented.
Though the golden age of Hollywood has been left in the past, not the same could be said about its actors and actresses. Celebrities who were famous then still managed to keep such a good-looking face and would shock you if you see the difference between then and now.
With the invention of technology comes the ability to put investments into maintaining such a youthful face. Not all celebrities have resorted to that, but a lot of them still managed to look as gorgeous as they used to be. A lot of these celebrities have been away from the spotlight, and what they look like now would really make you wonder. Here is a list of some gorgeous celebrities who have aged beautifully!
Helen Mirren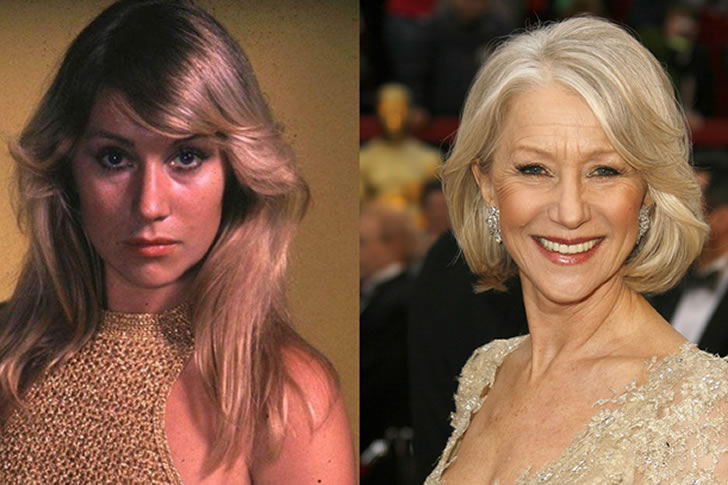 Helen Mirren was born in Hammersmith, London, England in 1945. She is an English actress who has an estimated net worth of $50 million dollars. She is known as a very talented actress who appears in many works, including Elizabeth I, The Queen, National Treasure: Book of Secrets, Inkheart, Hitchcock, and The Nutcracker and the Four Realms. Helen Mirren's parents wanted her to choose a career in teaching, but she was determined to become an actress.
When she was 18 years old, Helen Mirren auditioned for the National Youth Theatre and was accepted. She started her career on screen in 1967 with Herostratus. She made important film appearances in Excalibur (1981), The Comfort of Strangers (1991), Calendar Girls (2003), The Madness of King George (1994), and Gosford Park (2001). Helen Mirren has done extensive work on stage, screen, and television. She has won an Academy Award for Best Actress, four BAFTAs, three Golden Globes, four Emmy Awards, and two Cannes Film Festival Best Actress Awards.