The Most Beautiful Stars of All Time

Our world is made one hundred percent more exciting and vibrant with diversity around. In this roundup, we will prove that women doesn't indeed crack with these fiercely independent and talented sisters. It is a known fact that women are beautiful inside and out. They can serve looks for days and have minds that can change your line of thinking. We have here some wonderful and gorgeous females who totally slay in their own respective fields. In the industry of fashion, sports, art, music, film, and television, these women prove time and again that they are truly gifts to mankind, or womankind rather. Years and devotion to honing their investments for their individual crafts have definitely paid off. They are the modern- day trailblazers of society as these women have continually been a source of inspiration for anyone who wants to make it big while being true to themselves. They've proven naysayers wrong and made sure to never let external doubt and societal expectations get the best of them. Kudos to these women who are the embodiment of grace, heart, and grit!
Alicia Keys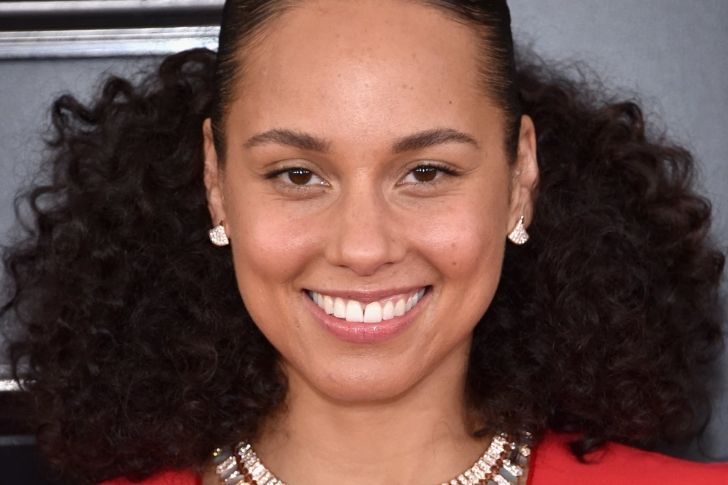 Stunning crooner Alicia Keys was born Alicia Augello Cook and grew up in New York City. At age 7, she began taking piano lessons. She gives credit to her mother for encouraging her to continue playing the instrument. In 1998, Alicia started signing for a major record label. It was only in 2001 when she finally got her big break for her debut album Songs in A Minor. This gave the recording artist her first chart-topper. She now has a net worth of $150 million and continues to captivate the audience with her soulful sounds. She is not only an accomplished musician, but she is also an established producer and actress. The natural beauty launched the #NoMakeup campaign posted on Twitter, which aimed to embrace each woman's uniqueness, even without makeup.
Gina Torres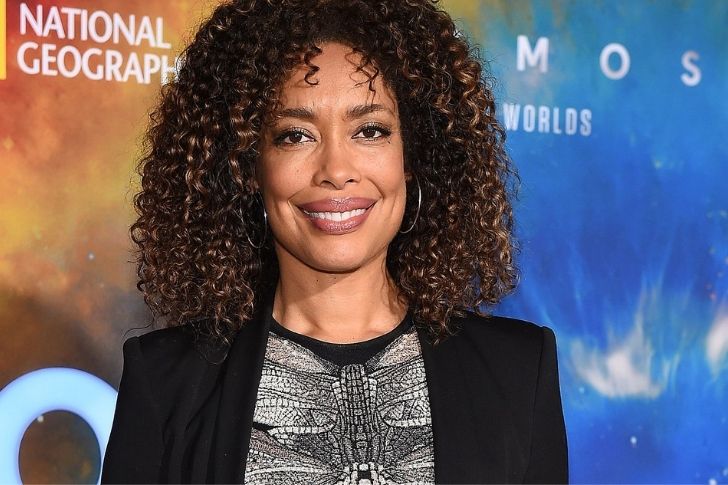 Gina Torres is popular for her role in the lawyer series Suits as Jessica Pearson. The gorgeous actress has also played numerous characters in other programs and films like Cleopatra 2525, Westworld, The Shield, Xena: Warrior Princess, Firefly, and many more projects. Torres also snagged a starring role together with comedian Chris Rock for the movie I Think I Love My Wife. For her stellar performance in Suits, Gina bagged an ALMA Award for Outstanding Lead Actress in a Syndicated Drama Series. The actress has an estimated net worth of $15 million. Gina was born in Manhattan, New York, and originally had her sights set on a career in the music industry. After graduating from high school, Torres decided to begin pursuing a professional career instead.
Laila Ali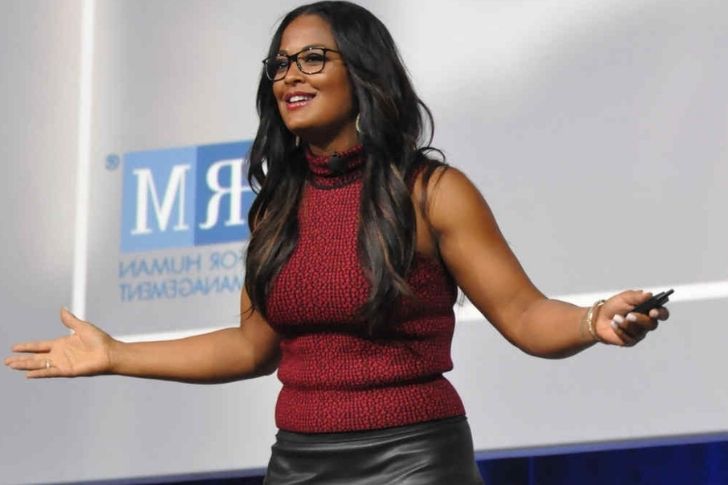 Laila Ali is the daughter of legendary boxing icon Muhammad Ali. Initially, her famous father was not too keen on having his daughter start her sports career because of its danger, but this did not stop Laila. She stayed as the undefeated champion throughout her career and has bagged so many titles that included the Women's Boxing Association's Light Heavyweight title. One of her fights was in front of a big crowd at the Turning Stone Resort and Casino in New York City. Since retiring from boxing, Ali wed former NFL star Curtis Conway and continued pursuing different business investments. She also worked in a couple of TV programs as a contributing correspondent, and now she has accumulated a net worth of $10 million.
Yaya DaCosta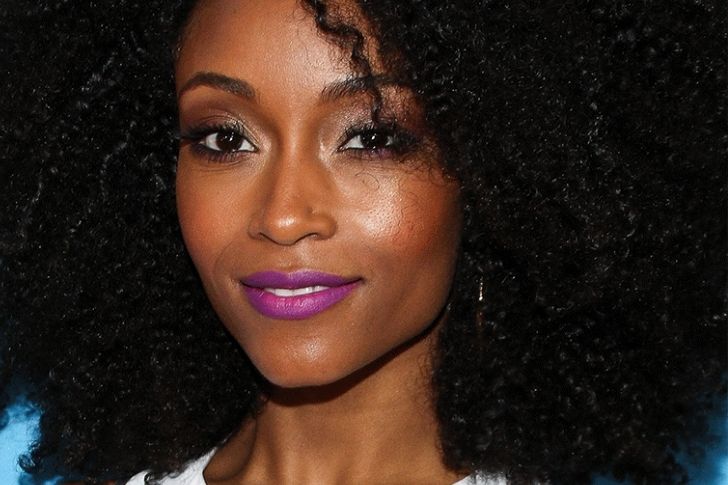 The beautiful African-American model Yaya DaCosta became famous as a runner-up on the third season for America's Top Model and then signed to Ford Models. DaCosta was born as Camara DaCosta Johnson in Harlem, New York. She later earned her bachelor's degree in Africana Studies and International Relations at the prestigious Brown University. DaCosta made her movie screen debut in Take The Lead where she played the character LaRhette. She also had an acting role in the NBC medical drama Chicago Med where she played Nurse April Sexton. Her charm was also seen in a number of commercials including Sephora, Dr. Scholl's, Garnier, and Radioshack. She was also cast as Whitney Houston for the biopic Whitney back in 2013. The actress and model now has a net worth of $1 million.
Solange Knowles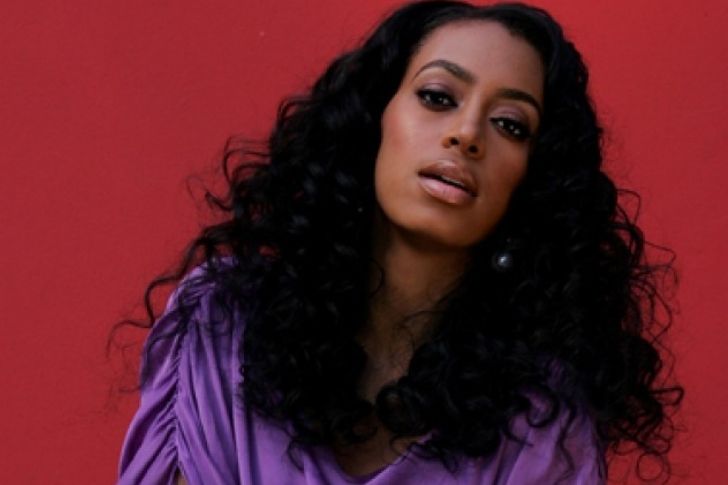 The mega-talented Solange Knowles is the younger sister of pop icon Beyonce. At an early age, she has already displayed an interest in music, where she was also seen performing in theater. She was even a temporary backup dancer for her sister's group, Destiny's Child. Making a name for herself, Solange released her debut album at the young age of 16. For a brief time, she replaced Destiny's Child member Kelly Rowland. Her father Mathew is given credit for being her first manager when she entered the music business. In 2001, she sang the theme song for The Disney cartoon series The Proud Family. The stunning crooner has bagged a Grammy Award for Best R&B Performance. Being an actress, singer-songwriter, and model earned her a net worth of $9 million.
Jada Pinkett Smith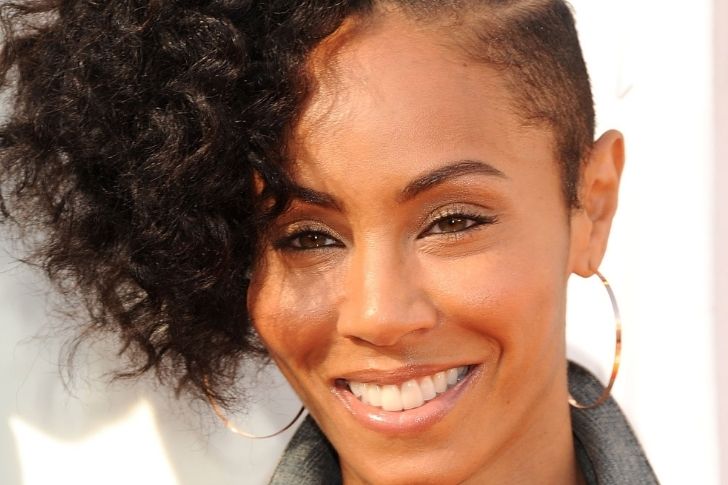 Jada Pinkett Smith is known for her exotic beauty and smoldering features. She is also an accomplished producer, actor, author, businesswoman, and singer who kicked off her career with a short-lived sitcom called True Colors. Jada then landed roles in over 20 movies of various genres, making her a very versatile actress. She starred in The Matrix Revolutions, The Nutty Professor, and the Madagascar series. She is happily married to fellow actor Will Smith. The couple shares two talented children together, Jaden and Willow. Though a majority of her earnings come from her marriage with Will who is considered as one of the wealthiest actors in the industry, Jada can still credit her various careers in music, fashion, film, TV, and even children's book writing for her net worth of $50 million.
Naomi Campbell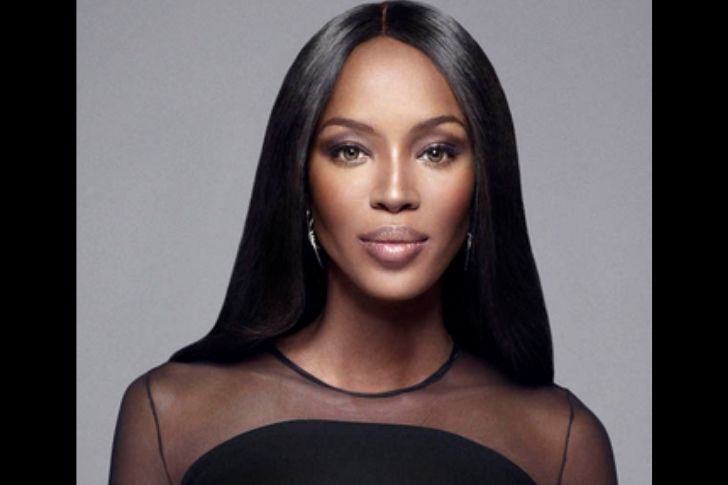 With a net worth of $80 million, the posh English actress and model Naomi Campbell started being in the spotlight at the young age of 15. She continued to make a name for herself by being one of the most in-demand models of the late '80s and the '90s. Campbell was crowned as one of the six models in her era to be called a "supermodel" by the fashion community, making her one of the original supermodels of the business. She has been on the cover of numerous major magazine publications. Naomi is given credit as the first black model to appear in the cover of TIME magazine. To this day, Naomi is still considered to be among the most successful and richest supermodels of all time.
Taraji Henson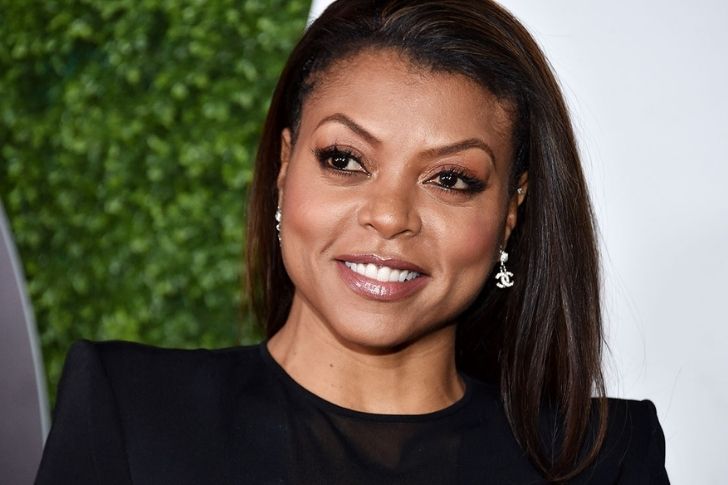 Taraji Henson is an Academy Award-winning actress and singer who belonged to the 100 Most Influential People in the World on the annual Time 100 List back in 2016. She is famous for her role in the movie Hidden Figures and was also part of the hit TV show Empire. Her other movies also include the critically-acclaimed, The Curious Case of Benjamin Button and Person of Interest. Henson is considered to be one of the most popular celebrities in the entertainment industry for her numerous involvement in various movies and TV programs. On top of that, she is also a successful writer as her autobiography Around the Way Girl became an instant hit. She has a net worth of $25 million. Henson attended North Carolina State University to pursue a degree in electrical engineering, but later changed her mind and transferred to Howard University to get an acting education.
Rosario Dawson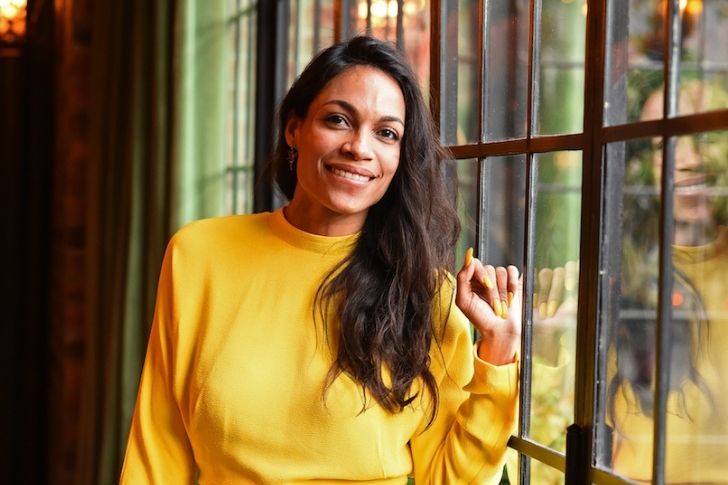 Actress, singer, producer, and comic book writer Rosario Dawson started her career as a child in the hit children's television program Sesame Street and later on delved into a more serious role as a teenager in Kids by director Larry Clark. Dawson was born to an unwed teenage mom who then met a construction worker that eventually became Dawson's stepfather. She lived in Lower East Side Manhattan together with her half brother. Her mother is also a talented singer. The New York native now has an estimated net worth of $16 million for her artistic achievements. This gorgeous black babe is also an activist as she is outspoken about societal issues and has used her platform to raise awareness about social and environmental issues. She also has investments as a contributor to several organizations, campaigns, and charities.
Aja Naomi King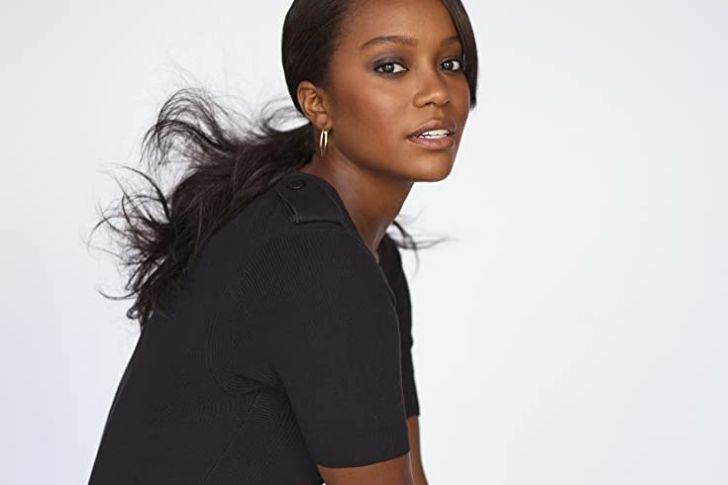 Aja Naomi King plays an iconic role in the lawyer series How to Get Away With Murder as Michaela Pratt. The gorgeous starlet is deemed as one of the most promising Hollywood actresses. When she was younger, Aja's eyes were set on becoming a doctor but seeing blood made her feel nauseous, so she decided on a career in acting instead. Before making it big in the industry, King attended the University of California to earn her major in Drama. Her first big on-screen role was as a dancer in the movie Gloria Mundi. She was then part of the cast in A Basketball Jones playing Sara Walker and in Blue Bloods as Denise. With her booming acting career, she now has a net worth of $3 million.
Selita Ebanks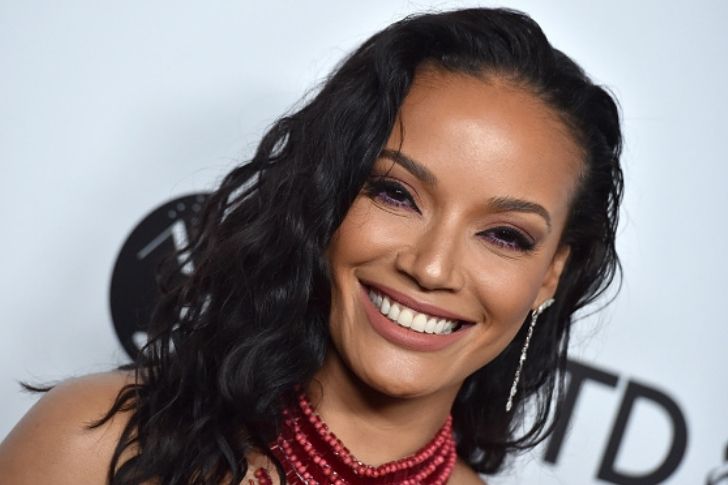 Cayman-born British beauty Selita Ebanks is famous for being a Victoria's Secret Angel for a number of years. She has also collaborated with famous brands like Neiman Marcus and Ralph Lauren and made appearances in major magazine publications like the Sports Illustrated Swimsuit issue, Vogue, and Glamour. She has a net worth of $12 million and is ranked as the twelfth highest paid supermodel. She also has an acting credit for TV shows like Still Standing and South Beach. Not only is she gorgeous, but Ebanks also has a beautiful heart as she is known for her philanthropic work in supporting women's education, providing work in Africa, and aiding families affected by HIV/AIDS.
Ashleigh Murray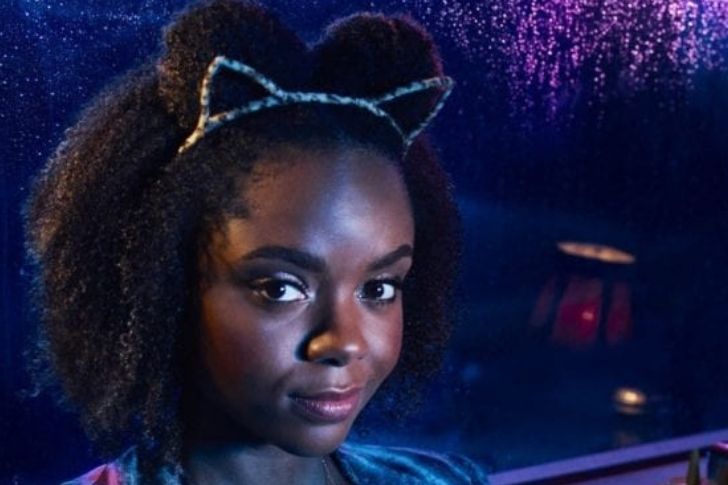 Fans of the CW series Riverdale are surely captivated by Ashleigh Murray's performance as her character in the show Josie McCoy showcases her singing chops. The rising star enjoys a net worth of $5 million and she also has a lead role in a Sundance film called Deidra and Laney Rob a Train, a film that had a highly anticipated premiere. Besides acting, Murray is also a passionate singer. She has an acting credit as Loryn in Elizabeth Daily and was involved in the musical remake of Valley Girl. As a student, Ashleigh played a starring role in an off-Broadway play Child of the Movement where the story centered on the story of a 15-year-old girl named Claudette Colvin from Montgomery who fought against segregation laws in the '40s. After graduating from the Academy, Ashleigh then chose to reside in New York City.
Robin Roberts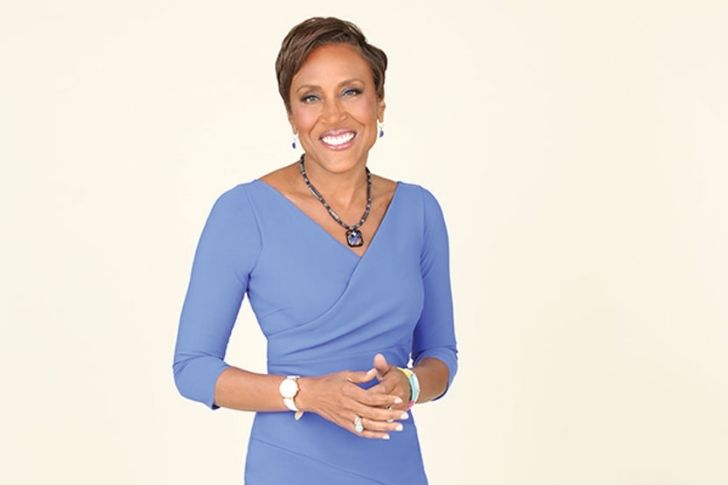 Robin Roberts is a popular American news anchor who first rose to prominence as a star basketball athlete. Later on, Williams found a passion for news broadcasting. She is best known for being the anchor of ABC's Good Morning America. Born in Tuskegee, Robins grew up in Mississippi in a household that placed great importance on the values of religion, determination, and discipline. She graduated high school as the salutatorian of her class and then pursued a bachelor's degree from Southeastern Louisiana University. Roberts then followed her sister's footsteps in pursuing a career in journalism. She used her background in sports for her first work experience as a sports anchor. For the next few years, Roberts worked in various news networks in Georgia, Biloxi, and Nashville.
Arlenis Sosa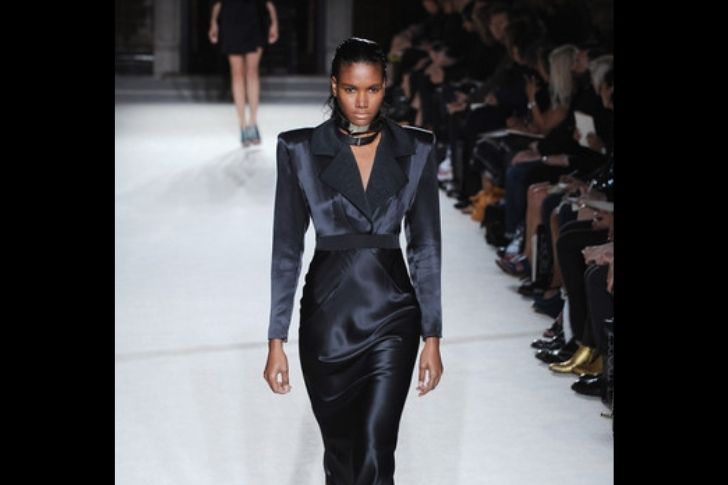 Born in Pepillo Salcedo, Domincan Republic, Arlenis Sosa is considered to be one of the most gorgeous female personalities in the world. She became a spokesperson for Lancome. She is also known for her work in Victoria's Secret, Alexander Wang, Anna Sui, and Emanuel Ungaro. Sosa is the daughter of a model and she was encouraged by her mother's former agent to pursue a modeling career like her mom. In a short amount of time, Sosa was able to book gigs with sought-after designers like Chanel, Carlos Miele, and David Yurman. The 32-year-old model gushed about how meeting Anna Wintour made her feel like Cinderella during the Met Gala. Outside modeling, Sosa is a proud Dominican and has expressed how blessed she feels to be able to open doors for fellow Dominican girls.
Chimamanda Ngozi Adichie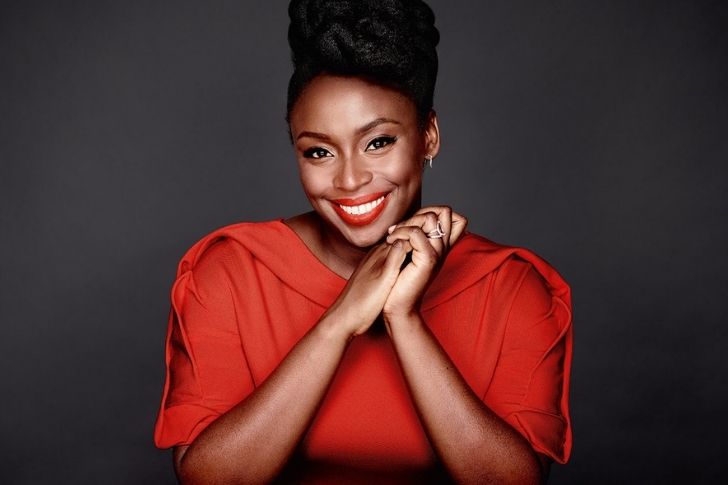 Chimamanda Ngozi Adichie is a talented Nigerian writer who has made novels, non-fiction stories, and short stories. Among her famous works are Americanah and The Thing Around Your Neck. Adichie also holds a master's degree in African studies from Yale. She is one of the most affluent writers in Nigeria with a net worth of $4 million. She was born in Enugu State Nigeria. At age 10, she drew inspiration from reading Things Fall Apart by Chinua Achebe. She imagined that her characters in books would look like her. She completed her high school education at the UNN's Secondary School, where she was given an award for numerous literary creations. By the time she finished high school, she went on to study medicine and pharmacy at UNN but she wasn't able to continue the program. During this time, she was also the school's editor. She then went to the United States to pursue a degree in Communications.
Janet Jackson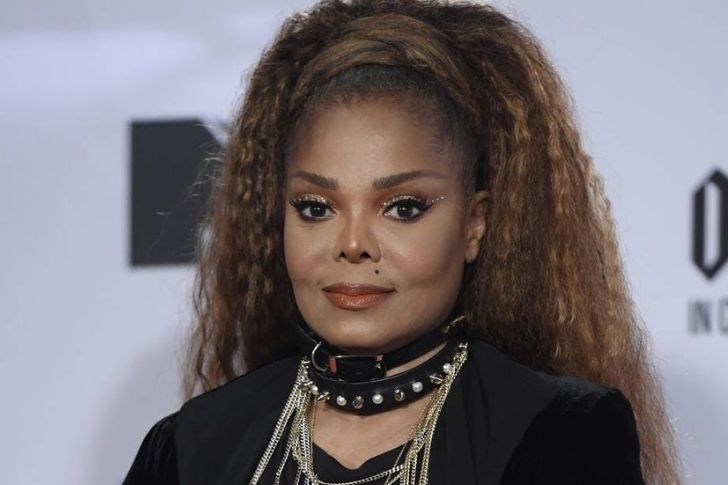 Janet Jackson is an actress, producer, singer, and choreographer. The youngest of ten children, Janet was born in Gary, Indiana. She gained popularity for working together with her family members on the hit television show The Jacksons back in the '70s and since then, she has been successful with her solo career. She received acting credits for programs including Good Times and A New Kind of Family. With her father as her manager, she was arranged to finally get a recording contract with A&M Records. This was where she released two albums, Janet Jackson and Dream Street. After the second album, Janet chose to end business ties with her family and proceeded to release her third album Control which became a total hit.
Gayle King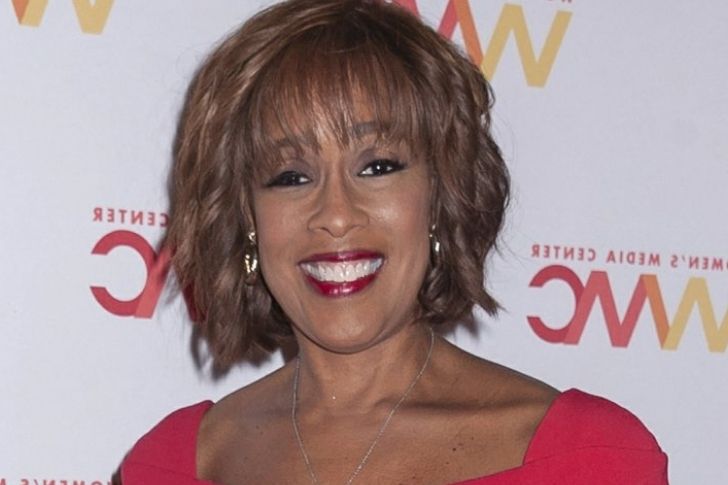 Gayle King is a journalist, magazine editor, and author. She is a co-host for CBS This Morning and also works as the editor for O, The Oprah Magazine. King is also a correspondent for The Oprah Winfrey Show. Born in Chevy Chase, Maryland, she grew up with three younger siblings and spent most of her formative years in Turkey while her father was stationed to work there as an electrical engineer, while her mother was a homemaker. King studied at the University of Maryland and earned a double degree in sociology and psychology. While still in college, she started her career in broadcasting at the television station, WTOP-TV. After graduating, King became a production assistant in Baltimore for WJZ-TV.
Wanda Sykes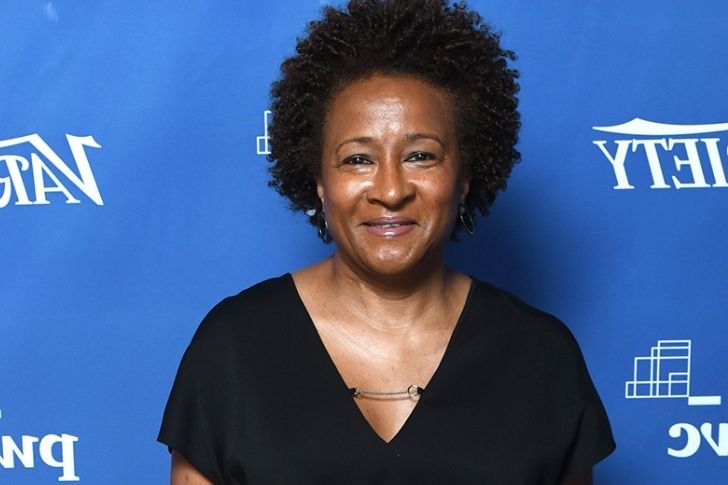 Wanda Sykes is a writer, comedian, and actress. Through her work in television, film, and stand-up comedy, she earned her $6-million net worth. Sykes graduated from Hampton University, where she earned her marketing degree. She worked for a number of years at the NSA before becoming a stand-up comedian and then relocated to New York to take her comedy career on another level. This transition led her to a writing gig for The Chris Rock Show and a string of Emmy nominations and one Emmy win. Before becoming a series regular together with Julia Louis-Dreyfrus on The New Adventures of Old Christine, Sykes had two attempts at her own show, which were Wanda Does It and Wanda at Large. She also made appearances in Will & Grace and Curb Your Enthusiasm.
Tina Turner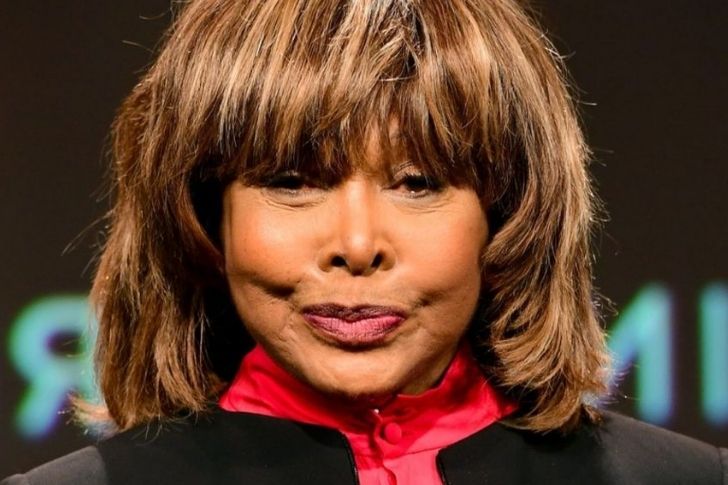 Tina Turner is one of the best-selling recording artists of music history who has sold over 200 million records worldwide. She is popular for her powerful vocals and successful career. Turner was the youngest in the family. She grew up in Nutbush, Tennessee, and briefly relocated to Knoxville during World War II. When she was eleven years old, her parents separated and as a result of this, Tina and her siblings were raised by their grandmother in Brownsville, Tennessee. She graduated from Summer High School and worked as a domestic worker and nurse's aide in her teenage years. Her music career started when she joined Ike & Tina Turner, a singing duo with credits of the hit song, A Fool in Love. She gained Grammy nominations for numerous successful singles after she ventured on being a solo artist.
Cassie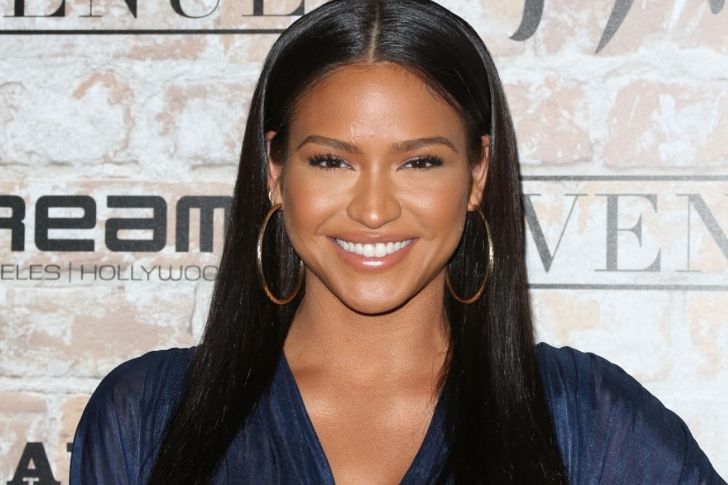 Cassie Ventura began her career as a child model and dancer, who later on pursued a career in music as an adult. Her first acting credit was in Step Up 2: The Streets. The American artist also became the face of the popular British fashion brand ASOS. She was born Cassandra Elizabeth Ventura Fine in New London, Connecticut and started modeling at 14 years old. A few years later, Cassie made it on the covers of Delia's catalog and Seventeen magazine. After graduating from high school, she chose not to pursue college and then moved to New York City to study at the Broadway Dance Center while working as a model. In 2006, she released her self-titled album. Her hit single Me & U became a chart-topper.
Zoe Saldana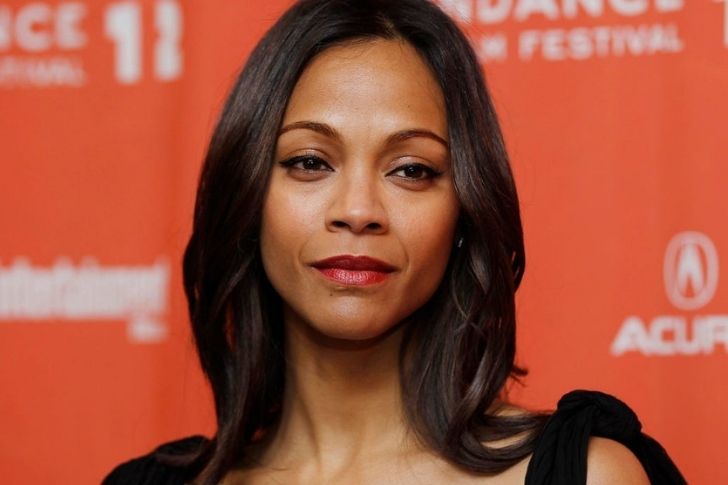 Zoe Saldana is one of the most stunning women in show business. Though she began her career as a theater actress, Saldana made her mark in a number of science fiction movies. Her big acting credit came when she starred as a dancer for Center Stage. Since then, she has starred in blockbusters like Star Trek, Pirates of the Caribbean, and Avatar, and now has a net worth of $35 million. Saldana is very outspoken with her African lineage and has expressed that no amount of backlash can ever lessen her love for her ancestry. She was born Zoë Yadira Saldaña Nazario in New Jersey. Her full name is a homage for both her Dominican and Puerto Rican ancestry. Saldana grew up in Jackson Heights, New York together with her two sisters.
Beyonce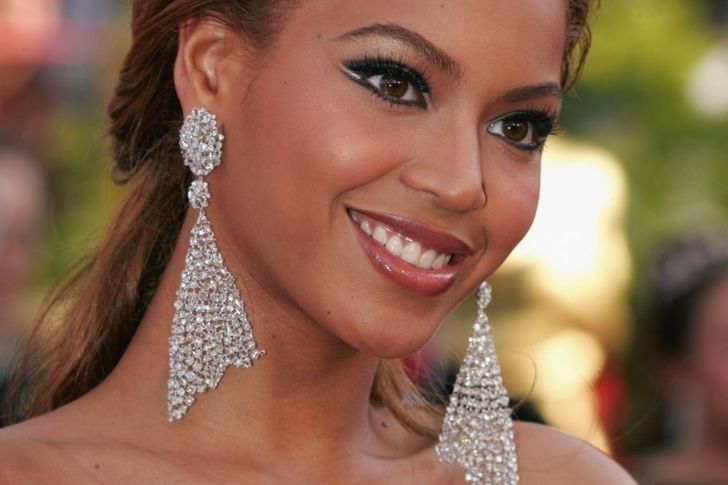 Beyonce is a cultural icon with a net worth of $500 million. Known for her killer figure, gorgeous face, and a knack for talent, Beyonce has graced the world with her presence. She is considered to be one of the most desirable women on the planet and has become a pop culture icon for years. She is given credit for her numerous business ventures as a musician, brand, media mogul, and artist. She started out as the lead singer for girl group Destiny's Child. The group released numerous hits and snagged a lot of awards throughout their career. When the group parted ways, Beyonce began doing solo projects and established herself as an actress appearing in films like The Pink Panther, The Fighting Temptations, Dreamgirls, and Austin Powers in Goldmember.
Meagan Good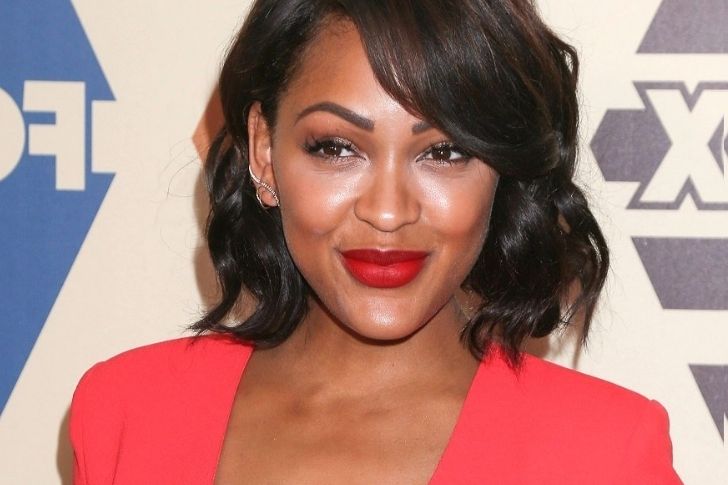 American actress Meagan Good has a net worth of $10 million. She started her career in the entertainment industry as a child actor. She is best known for her lead role in NBC's drama program Deception and has made appearances in numerous major films since then. She was born as Meagan Monique Good on August 8, 1981 in Panama City, Los Angeles. Her father was a policeman while her mother is given credit as her first talent manager. Good describes herself as "nerdy" back when she was a teenager but admitted to possess a high level of confidence since she was little. She started acting as an extra and was also a background performer in Doogie House, M.D. Her big break finally came when she snagged a role in Friday.
Eva Marcille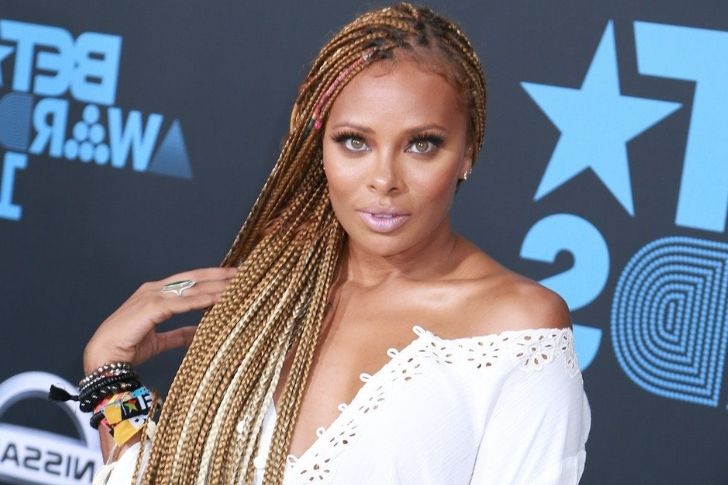 Eva Marcille kicked off her career as the winner of America's Top Model Season 3 when she was only 19 years old. Her win led her to grace the covers of Cosmopolitan, Essence, and Health and Fitness. She also has an acting credit for the hit soap opera show The Young and Restless. With her stint as a model, actress, and television host, Eva has earned a net worth of $4 million. She also made an appearance in television shows like Everybody Hates Chris, The Assistants, and Smallville. She was born Eva Marcille Pigford in Los Angeles, California and briefly attended Clark Atlanta University in Atlanta, Georgia before taking off to pursue her career in modeling.
Noemie Lenoir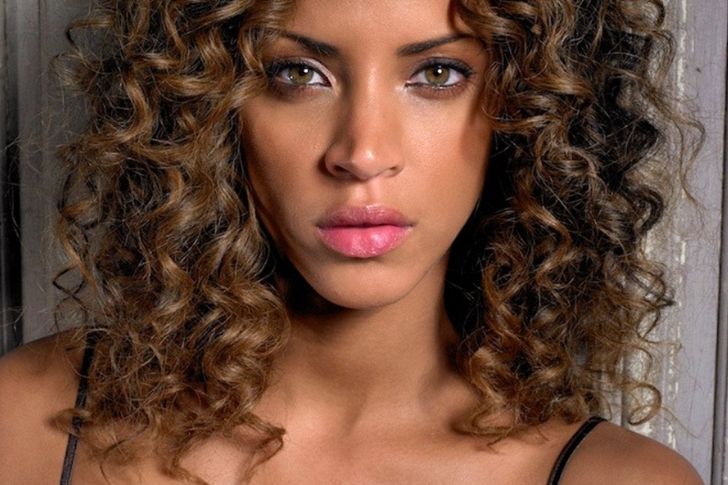 Noemie Lenoir is a French actress and model who hailed from the Ghettos of the Parisian suburbs. World renowned photographer Annie Leibovitz even praised her as one of the most successful black models on the planet. Lenoir is famous for her work with Gap, Gucci, L' Oreal, Tommy Hilfiger, and Marks and Spencer, among many others. The model was born in Les Ulis, France and was raised by her parents who were from the French Island of Reunion located in the Indian Ocean. From her career as a model, Noemie has an estimated net worth of $1 million. She has an acting credit in Rush Hour 3 and was also featured in a music video for Usher's Hey Daddy single.
Lupita Nyong'o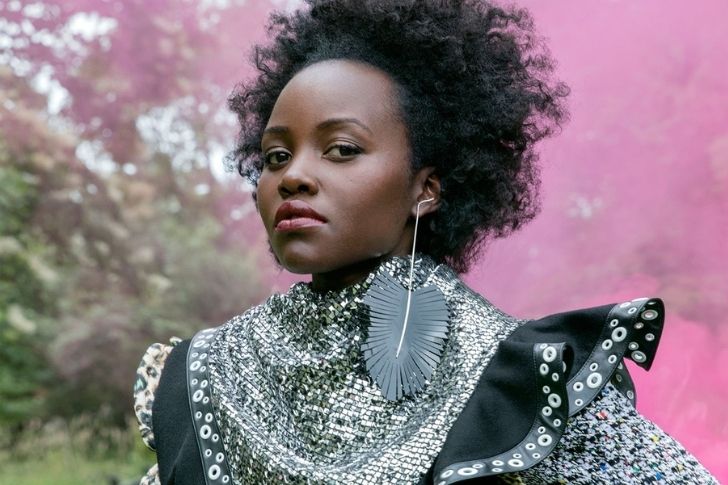 Lupita Nyong'o is a Kenyan-Mexican actress who started her career in Hollywood as a production assistant. She was born in Mexico City, Mexico where her father was teaching as a professor for El Colegio de Mexico. Lupita grew up in Nairobi, Kenya and spent a majority of formative years as a high schooler in Mexico where she also studied Spanish. She has a degree in Film and Theater studies from Hampshire College. After graduating from college, she was part of the production team for films like The Namesake and The Constant Gardener. Her performance in the film 12 Years A Slave earned her an Academy Award for Best Supporting Actress. Lupita also directed an award-winning documentary and a music video for Wahu's The Little Things You Do and now she has a net worth of $8 million.
Tyra Banks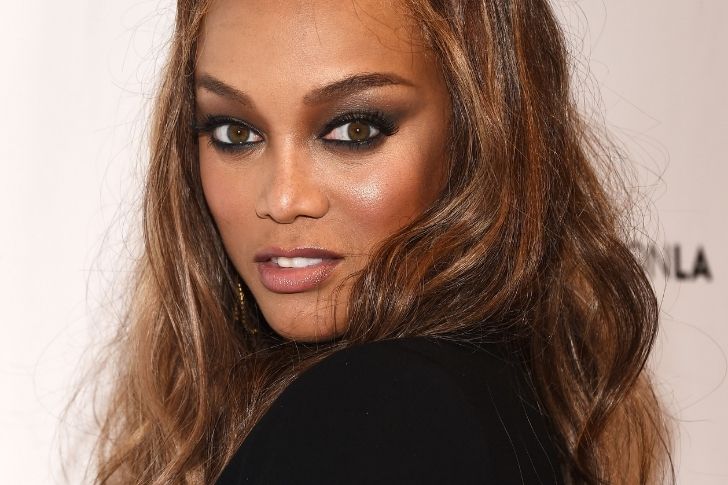 Tyra Banks is a model, actress, businesswoman, and media mogul. Her successful career earned her a net worth of $90 million. While still in high school, she already started her career in modeling. However, she was rejected by many modeling agencies before she eventually landed a contract with L.A. Models. At 16 years old, she then signed with Elite Model Management, which made her move to Milan. She has worked with American-based cosmetics brand CoverGirl in 1993. A few years after that, she then came back to America to continue commercial modeling. Throughout her career, she was featured on the covers of Elle, Cosmopolitan, Vogue, and Harper's Bazaar, and walked the runways for brands like Yves Saint Laurent, Chanel, Fendi, and Givenchy. Banks is given credit as the first African-American model to make it on the covers of Sports Illustrated's swimsuit issue and G.Q. magazine.
Nathalie Emmanuel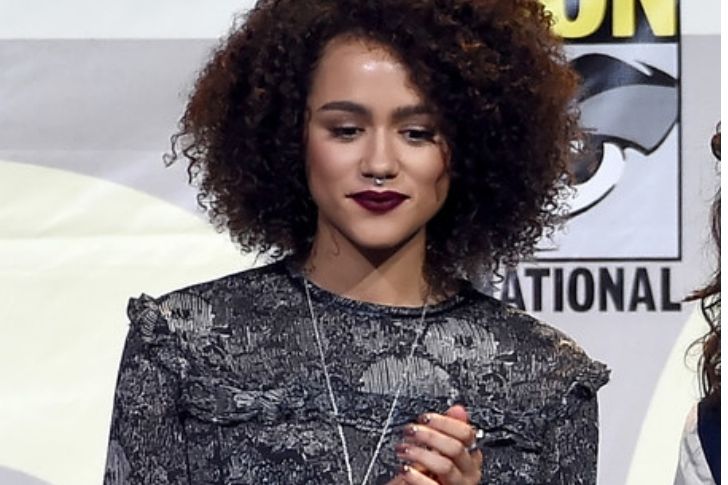 Nathalie Emmanuel is a British actress known for her role in the HBO fantasy series Games of Thrones, where she plays Missandei. She also made appearances in Fast 7, The Fate of the Furious, and The Maze Runner. She was born in Southend-On-Sea, Essex, England. At 10 years old, she landed a starring role in the West End production of The Lion King. Initially, she was part of the supporting cast for Game of Thrones and was promoted as a member of the main cast. She was nominated for Screen Actors Guild Awards for Outstanding Performance by an Ensemble in a Drama Series for her brilliant acting credit in Game of Thrones. Emmanuel now has a net worth of $4 million.
Kerry Washington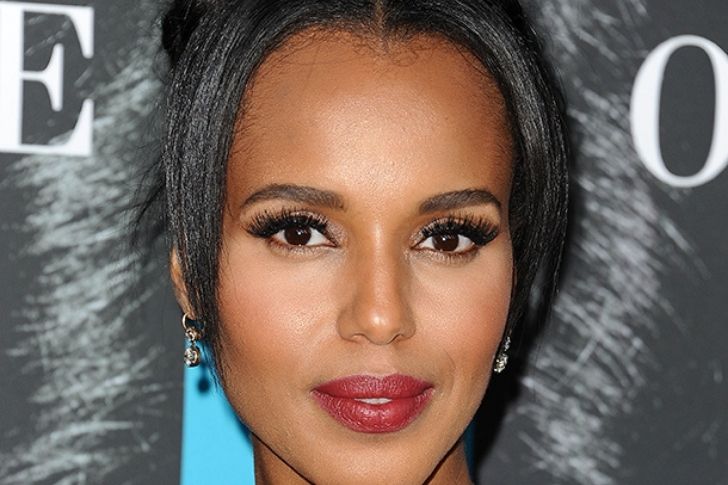 Kerry Washington is an award-winning actress who has starred in major films like The Last King of Scotland, Save the Last Dance, and Django Unchained. She has a net worth of $50 million and is popular for her role as Olivia Pope on ABC's hit drama series Scandal. The actress was born Kerry Marisa Washington in The Bronx, New York City. Her father was a real estate broker while her mother was a professor. Washington attended the Spence School of Manhattan, where she graduated high school back in 1994. As a teenager, Kerry was a member of the TADA! Youth Theater Group. She continued getting her college degree at George Washington University and has a double major in sociology and anthropology.
Halle Berry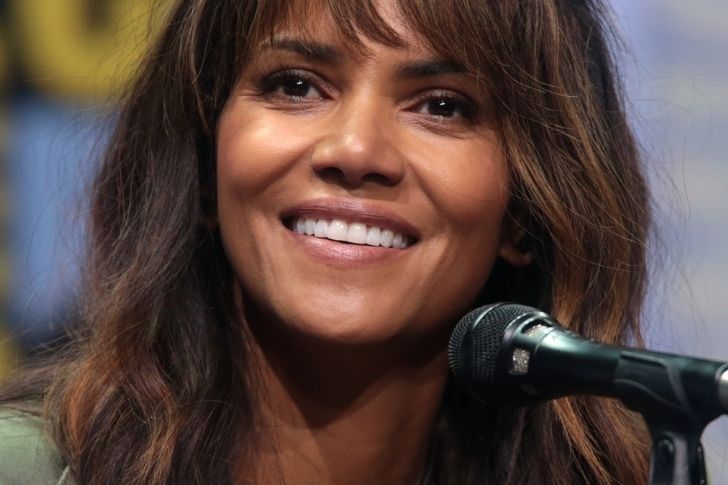 Halle Berry was born in Cleveland, Ohio. Her parents spilt when she was just four years old, and she then lived with her mother. In the 80's, she started joining beauty pageants and won Miss Ohio USA and Miss Teen All American. Berry then won second place for the Miss USA Beauty Pageant and placed first in the Miss USA World Beauty Pageant. From modeling, she later on shifted her focus to having an acting career. She got an acting credit for ABC's sitcom Living Dolls, where she made an appearance in twelve episodes. Berry eventually landed an iconic role in Spike Lee's Jungle Fever. From then on, she became one of the shiniest stars in Hollywood, with a net worth of $50 million.
Zoe Kravitz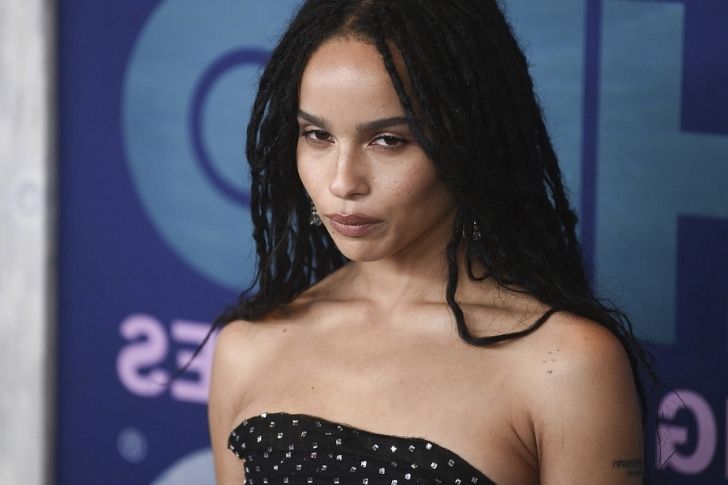 Zoe Kravitz is the stunning daughter of music legend Lenny Kravitz and gorgeous actress Lisa Bonet. The young Kravitz has roles in films like X-Men: First Class, The Brave One, and No Reservations, and now she has a net worth of $8 million. She was born in Los Angeles, California. She initially wanted to obtain a degree from the State University of New York at Purchase but eventually dropped out after one year to pursue a career in acting. Kravitz also starred in the hit TV show Big Little Lies and has her own band called Lolawolf. She was also a supporting actress in movies like Birds of America, The Greatest, Beware the Gonzo, Yelling to the Sky, and It's Kind of a Funny Story.
Gabrielle Union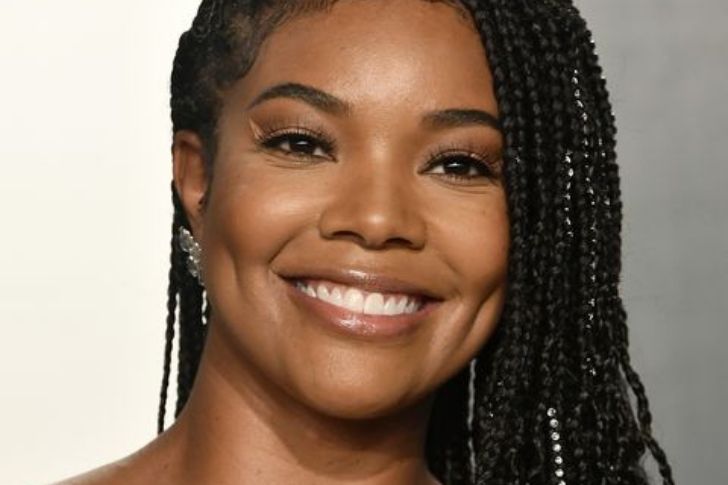 Gabrielle Union started her career in acting back in 1990. Since then, she has stayed extremely successful. The stunner is popular for her charm and radiant smile. She is known for her role in Think Like A Man, Bring It On, Top Five, and Bad Boys II. Union is also a strong advocate for assault survivors and engages in charity work for the national and local communities. She now has a net worth of $40 million and some of her net worth comes from her marriage to NBA star Dwayne Wade. Union has a bachelor's degree in sociology from UCLA and today, she still makes a name for herself by appearing in a string of successful projects.
Ciara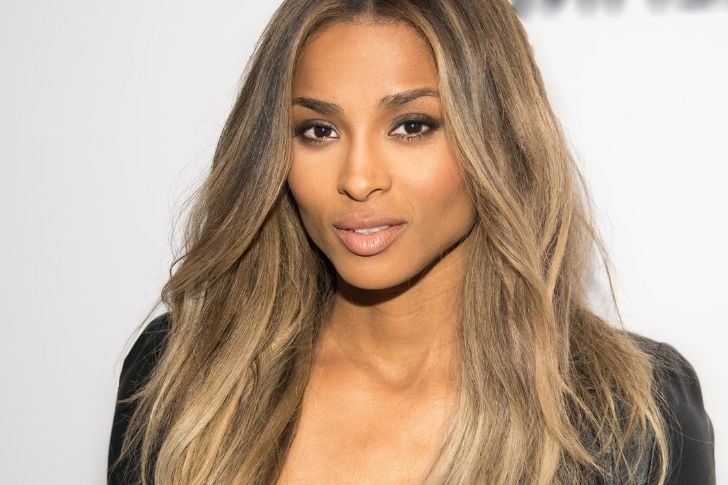 Ciara is one talented entertainer. She is an established singer and songwriter who has a long and blossoming career with a $20 million net worth under her belt. Ciara was born into a military family and she traveled a lot as a kid. Her family was even based in Germany for a time. Aside from singing, Ciara is also a dancer and actress and her records have been chart-toppers for a number of times. As an actress, she also garnered acting credits for some projects and has been recognized for her stellar performances and garnered MTV awards, MOBO awards, BET awards, and a Grammy. Record sales do make up a big portion of her net worth but Ciara also generates income through brand endorsements. She has worked with brands like Verizon, and Adidas, among others.
Whoopi Goldberg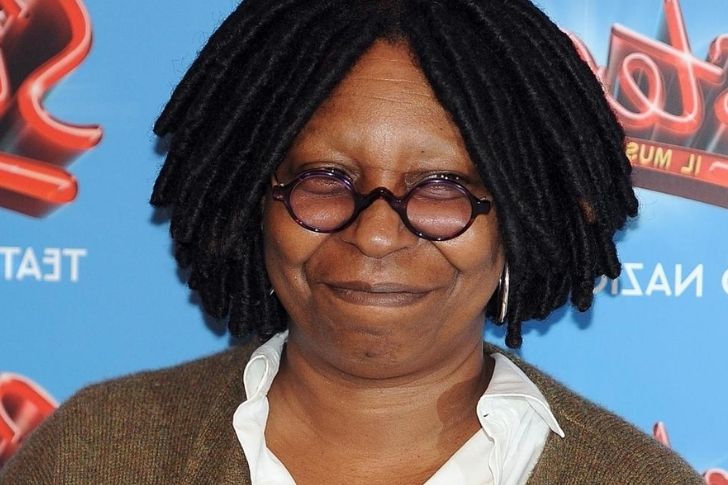 Comedian, author, actress, singer, talk show host, and activist, Whoopi Goldberg has a net worth of $60 million. She was born Caryn Elaine Johnson in New York City and was a student at St. Columba's, a Catholic school located in the Chelsea-Elliot area. Goldberg then dropped out of high school and resided in East Germany, where she worked in theater production. After that, she relocated to Berkeley where she went into a number of odd jobs like bricklaying and waiting tables. She was then part of the Blake Street Hawkeyes theater group then made her own one-woman show with various character monologues called Whoopi Goldberg. Her first on-screen debut was in Citizen: I'm Not Losing My Mind, I'm Giving It Away. From there, she ventured into a number of programs and is given credit as one of the most influential figures in the world.
Pam Grier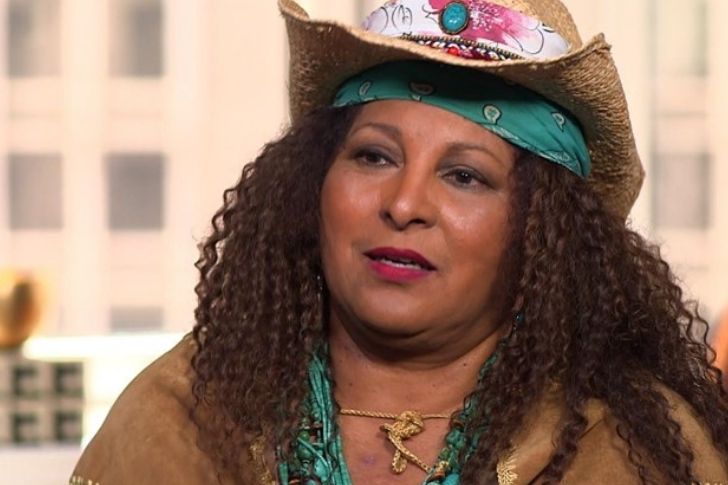 Pam Grier was born in Winston-Salem, North Carolina. She is of Spanish, Filipino, and Chinese descent. Her mother is a Cheyenne Indian, while her father is an African-American. Because of her father's work in the Air Force, Pam traveled a lot when she was young. Her family eventually chose to stay in Denver, where she was a student in East High School. It was there where Pam participated in stage productions and joined beauty contests to earn money for college tuition at Metropolitan State College. She moved to Los Angeles to be an actress. Grier finally got her break in films like Foxy Brown, The Big Bird Cage, Coffy, and Sheba Baby. She also made an appearance in Quentin Tarantino's Jackie Brown, for which she got a Golden Globe nomination for Best Actress. Tarantino gave credit to Grier for being the cinema's first female action star.
Vivica A. Fox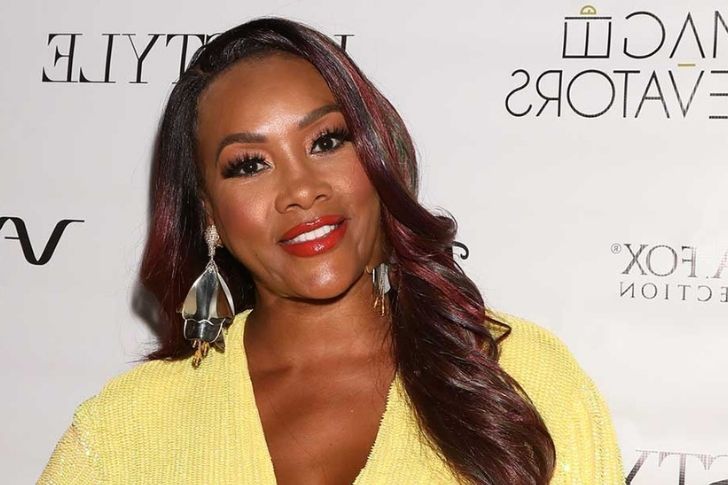 Vivica A. Fox was born in South Bend, Indiana. She has a successful career in acting since her debut in films like Set It Off and Independence Day. Since then, she has set off to have numerous appearances in a string of films and TV shows. Fox also holds an associate's degree in social sciences from Golden West College in California. Her acting career didn't start until she decided to reside in California to attend school. Vivica started performing in soap operas, which include Days of our Lives and The Young and the Restless. She then scored roles in Kill Bill: Vol. 2, Shark City, Kingdom Come, Why Do Fools Fall in Love, and Ella Enchanted.
Lynn Whitfield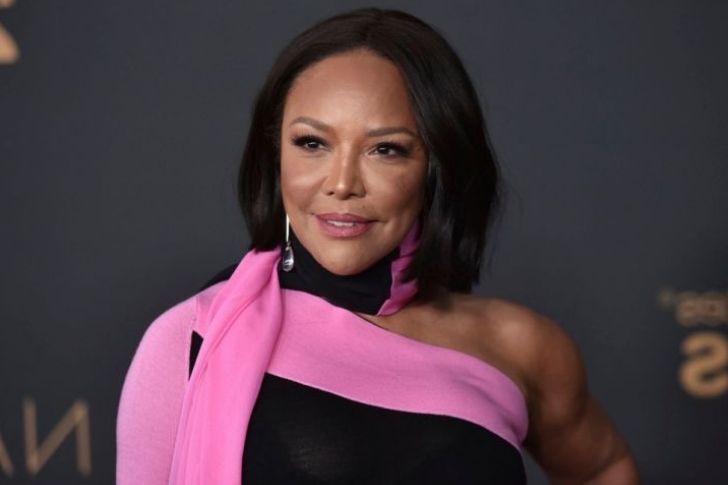 Lynn Whitfield was born in Baton Rouge, Louisiana. She has a bachelor's degree from Howard University and was primarily known for her theater performances. She appeared in several productions with the Black Repertory Company in Washington, D.C. Whitfield also had a role in the famous New York production of The Great Macdaddy and Showdown Time. In 1981, she started her professional on-camera career and continued having recurring roles in television programs like This is the Life, Miami Vice, St. Elsewhere, Martin, Hill Street Blues, Matlock, and Touched By an Angel. She also starred in films such as The Rebound, A Thin Line Between Love and Hate.
Angela Bassett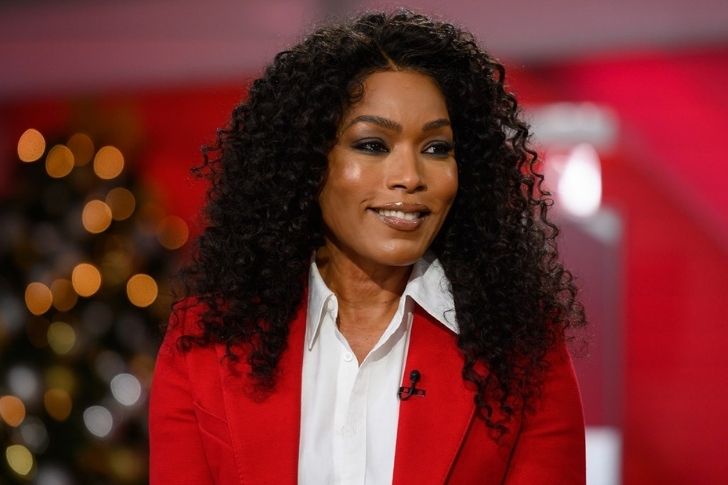 Angela Bassett is popular for her acting credit in biopics as she played historical icons like Betty Shabazz, Katherine Jackson, and Tina Turner. She was born in New York City and was raised in Harlem. While it is unknown to many, she was sent away by her parents right away after her mother got pregnant again ten months after birthing her. Bassett was passed around to be raised by family members and social workers throughout her childhood. Fortunately, things turned out well for her as she became a prominent actress in Hollywood. Together with her husband, actor Courtney B. Vance, they have a $25 million net worth. Since the start of the '80s, Angela's career has continually boomed since she won numerous awards for her impressive performances. Angela is also featured in a string of television programs, and apart from acting, she receives credits for being a director, activist, and producer.
Kimberly Elise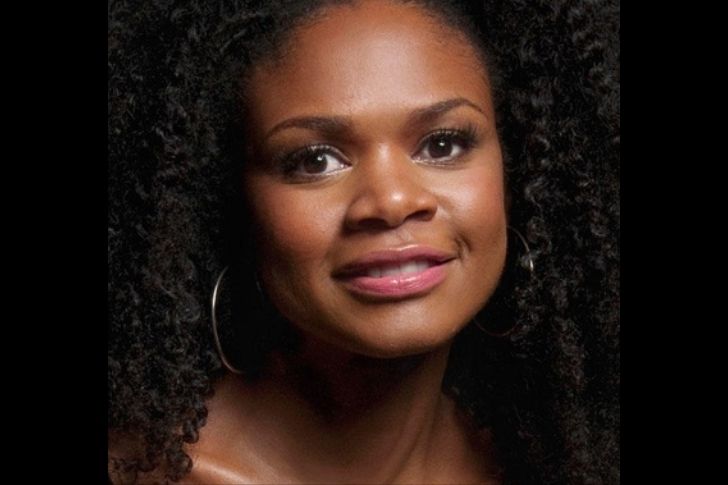 Kimberly Elise was born in Minneapolis, Minnesota, and earned her degree in Mass Communications from the University of Minnesota. She started her professional acting career with roles as a guest star on In the House and Newton's Apple back in the '90s. After that, she bagged a major movie role in Set It Off. Her awesome performances lead her to book more high-profile projects. Since then, Elise has gained a consistent collection of critically-acclaimed roles in a number of movies and television shows, including Bojangles, Diary of a Mad Black Woman, Beloved, Close to Home, Gifted Hands: The Ben Carson Story, For Colored Girls, The Ditchdigger's Daughter, and The Manchurian Candidate. Elise's presence keeps audience members captivated. Her ability to channel each character makes every movie she makes memorable.
Sophie Okonedo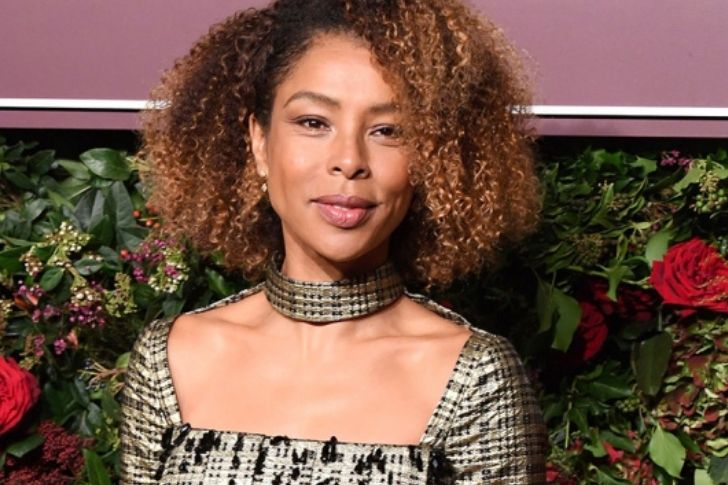 Sophie Okonedo first gained recognition while playing Cressida in Trevor Nunn's production of Shakespeare's Troilus and Cressida at London's National Theater. Okonedo's dedication to acting on stage led her to have a blossoming career in television and movies. Her breakout roles include Dirty Pretty Things and Hotel Rwanda, which skyrocketed her to international fame and got her an Oscar nomination. Okonedo was born in London to a British mother and Nigerian father. When she was 18 years old, she chanced upon a writer's workshop ad in Time Out magazine. Soon after, she realized she was better at giving dramatically rendered readings than composing her own. Her writing coach Hanif Kureishi is given credit for encouraging her to start an acting career and join the Royal Court Theater.
C.C. H. Pounder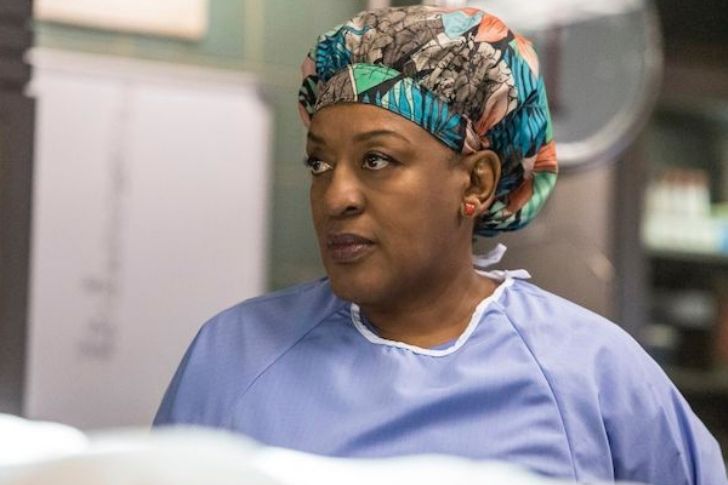 Carol Christine Hilaria Pounder, also known as C.C.H. Pounder, was born in Georgetown, British Guyana. She grew up in London and moved to the United States in the early '70s. She earned her bachelor's degree from Ithaca College. Pounder first gained notoriety in her movie debut All That Jazz back in 1979. She had a steady career in both television and film and landed roles as a supporting, recurring, and starring actress for many television and film projects such as Miami Vice, Benny & Joon, Face/Off, The X-Files, Redemption: The Stan Tookie Williams Story, The Cosby Show, End of Days. She is mostly recognized for her role in shows like The Shield and ER.
S. Epatha Merkerson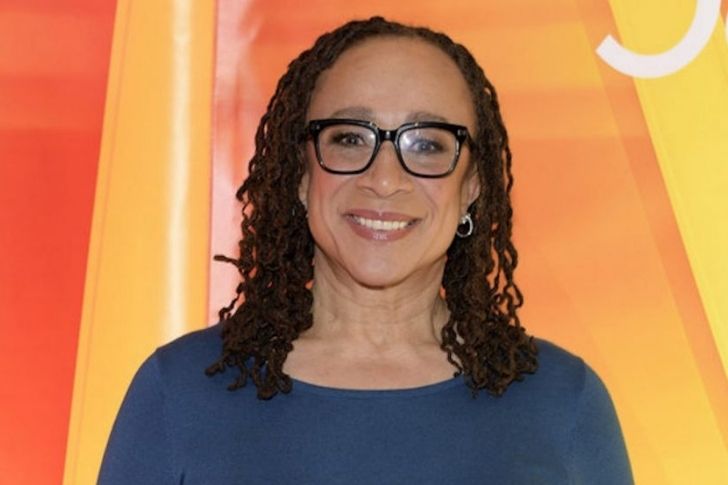 S. Epatha Merkerson was born in Saginaw, Michigan. She obtained her bachelor's degree from Wayne State University, and started her acting career professionally on stage in New York City. Later on, Merkerson transitioned to television and film work. Her earlier work includes supporting roles in the movie She's Gotta Have It and a guest starring spot on television programs like Pee-Wee's Playhouse, Mann and Machine, and The Cosby Show. Merkerson then became a household name when she was cast for Law & Order. Since leaving the iconic series, she appeared in a number of television, film, and theater projects. She has a net worth of $11 million and has won numerous awards including a Golden Globe, an Emmy, a SAG award, and a couple of NAACP Image Awards.
Garcelle Beauvais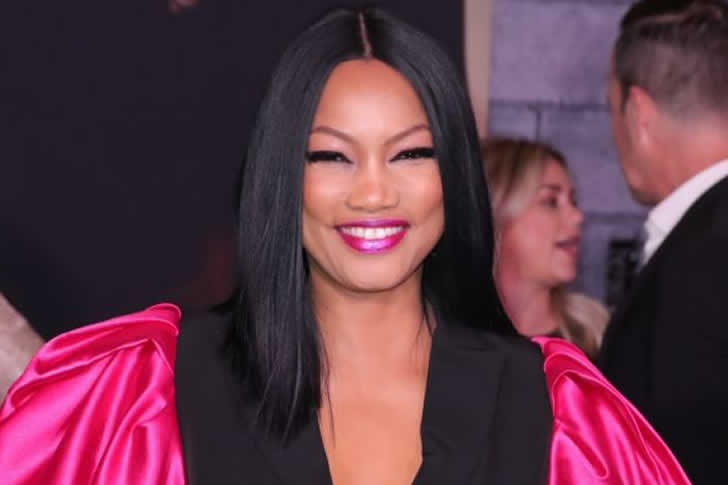 Haitian actress, former fashion model, and singer, Gracelle Beauvais, has a net worth of $8 million. She was born on November 26, 1966 in St. Marc, Haiti. She is well-known for her roles in television series like NYPD Blue, The Jamie Foxx Show, Models Inc., and a movie credit in Coming to America and White House Down. Before becoming an actress, she had her eyes set on a career in modeling and even relocated to New York City to follow her dream. Soon enough, she signed with Ford Models and began to appear in print advertisements for brands like Mary Kay, Clairol, and Avon. She was also featured in catalogs for Nordstrom and Neiman Marcus. Regardless of her blossoming modeling career, Beauvais decided to start working as an actress.
Robin Givens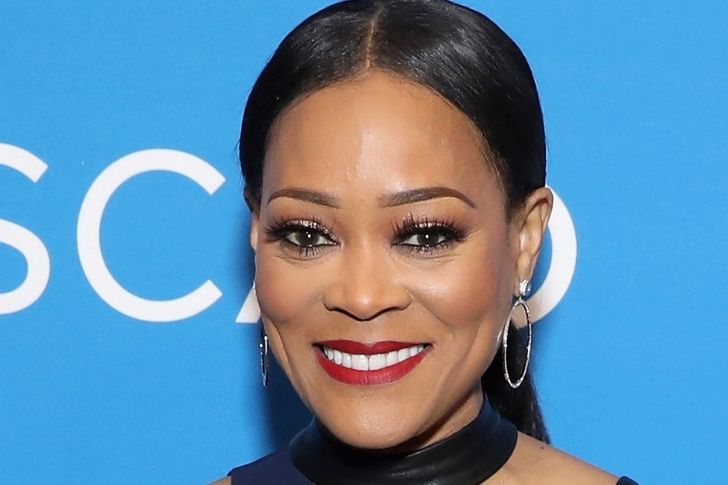 American actress and model Robin Givens was born in New York City, where she was a student at New Rochelle Academy before attending college. After getting her degree from Sarah Lawrence College, Givens started her acting career. She made appearances in Different Strokes and The Cosby Show and finally got her breakthrough role when she played as the rich girl Darlene Merriman on Head of the Class, a TV show that ran for five seasons. Givens appeared in numerous film and television projects where she also won awards. In 1987, Robin met superstar boxer, Mike Tyson. The two eventually tied the knot the following year. Their relationship caused a media frenzy when they separated two years after.
Diahann Carroll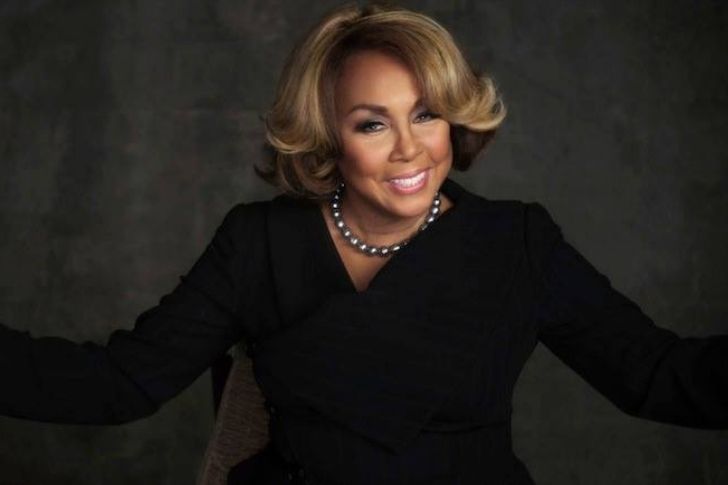 Before she passed away, Diahann Carroll accumulated a net worth of $20 million. She was an actress and musician who was born in The Bronx, New York. As a teenager, she started her modeling career and appeared in Ebony magazine. She earned her bachelor's degree in sociology from New York University while making an appearance and winning Chance of a Lifetime with her performance of Why Was I Born? She made her first on-screen debut in Carmen Jones right before bagging a starring role in the Broadway production of House of Flowers. She is mostly known for playing Julia in the series Julia, for which she won Best Actress in a Television Series during the Golden Globe Awards. Throughout her career, Carroll has been nominated for five Emmy Awards.
Leslie Uggams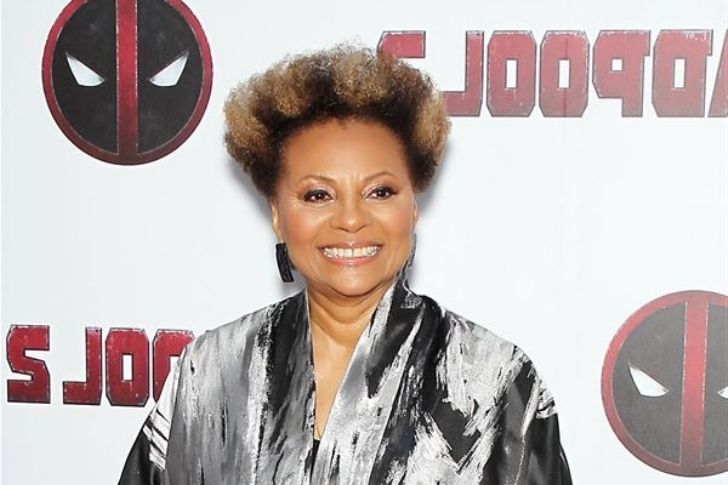 American actress and singer Leslie Uggams has a net worth of $3 million. She was born in Harlem, New York, in May 1943. She earned a Theatre World Award and the Tony Award for Best Actress in a Musical for her role in Broadway's Hallelujah Baby! Uggams starred as Kizzy Reynolds in the TV mini-series Roots in 1977. She landed acting credits in the TV series I Spy, Backstairs at the White House, That's Life, Nurse Jackie, and Empire, and had starring roles in films like Two Weeks in Another, Skyjacked, Poor Pretty Eddie, and Deadpool. Uggams scored a Daytime Emmy Award back in 1983 for Outstanding Host or Hostess in a Variety Series for Fantasy. She also released several albums during her musical career.
Queen Latifah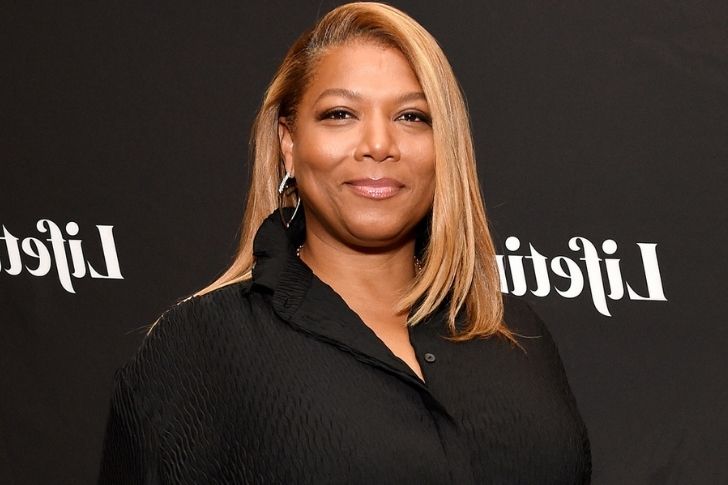 Queen Latifah was born Dana Elaine Owens in Newark, New Jersey, and raised mainly in East Orange. Her parents separated when she was only ten years old. Latifah played basketball while in Irvington High School and was a power forward for her team. Now, surprisingly, she has ventured into becoming a singer, rapper, songwriter, model, actress, TV producer, talk show host, and comedienne. She is given credit as one of hip hop's world pioneering feminists and received awards for becoming a figure of strength to the oppressed. Latifah took classes at Borough of Manhattan Community College and started beatboxing during the '80s. Her first single was the Wrath of My Madness. Later on, her songs dwelled on topics about violence, relationship problems, and street harassment.
Marianne Jean-Baptiste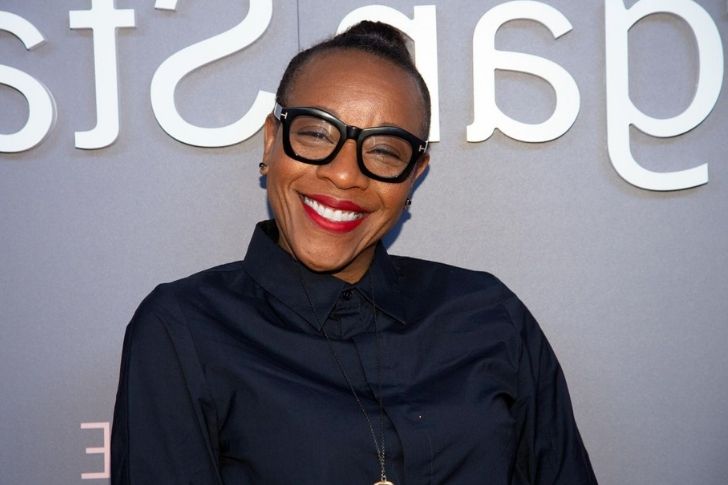 Marianne Jean-Baptiste is an English singer-songwriter, director, composer, and actress who has a net worth of $3 million. She was born in Camberwell, United Kingdom. Jean-Baptiste started appearing on-screen with acting credits playing a minor role in Once Upon A Time. Her breakthrough role was in the year 1996 when she was part of the cast in Secrets & Lies. The actress has a portfolio of Academy Award nominations for Best Supporting Actress, Golden Globe Award for Best Supporting Actress in a Motion Picture, and a BAFTA Awards for Best Actress in a Supporting Role. She also had a part in Without a Trace and bagged numerous nominations for NAACP Image Award for Outstanding Actress in a Drama Series.
Jurnee Smollett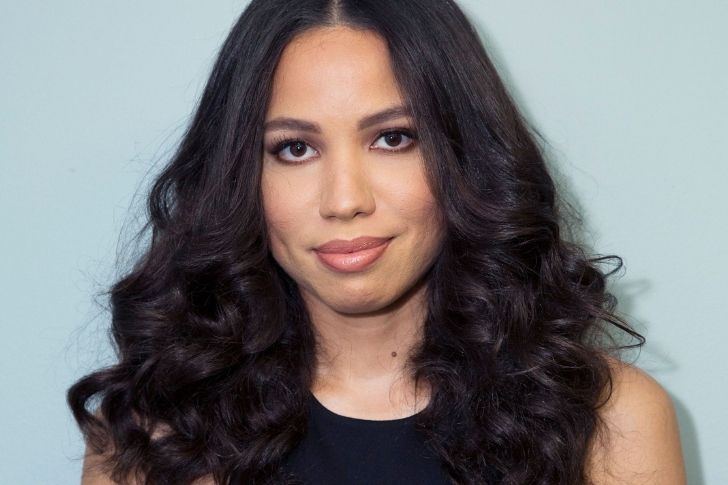 Jurnee Smollett was born in New York, New York. She started her acting career in the '90s and began making her mark as a child actress, having an acting credit for Full House, NYPD Blue, and the critically-acclaimed Eve's Bayou. She consistently worked successfully, being seen in co-starring and starring roles in projects like Cosby, ER, House M.D, Strong Medicine, and Beautiful Joe. However, she is best known for her role in Friday Night Lights. Outside acting, Smollett showed interest in issues concerning HIV/AIDS when one of the crew members in a project she worked on passed away due to complications caused by the disease. At 19, she started serving on the board of directors of Artists for a New South Africa, a nonprofit organization that focuses on HIV awareness.
Irma P. Hall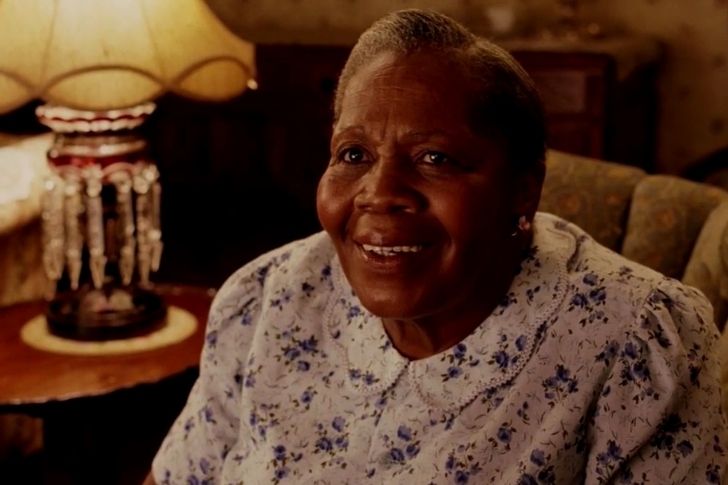 Irma P. Hall was born in Beaumont, Texas, in June 1935, and in Hollywood, she is known for playing matriarchal roles. Her first appearance was in the film Book of Numbers. She also starred as Mama Joe in the television show Soul Food. She had recurring roles in The Bernie Mac Show, Diary of a Single Mom, and All Souls. For her acting credits, she has a net worth of $500 thousand. She starred in films like The Babe, Meet the Browns, and Hiding in Plain Sight. She has won numerous recognitions from various award-giving bodies like Cannes Film Festival, Black Reel Awards, Character and Morality in Entertainment Awards, Image Awards, Women Film Critics Circle Awards, and the list goes on!
Nicole Beharie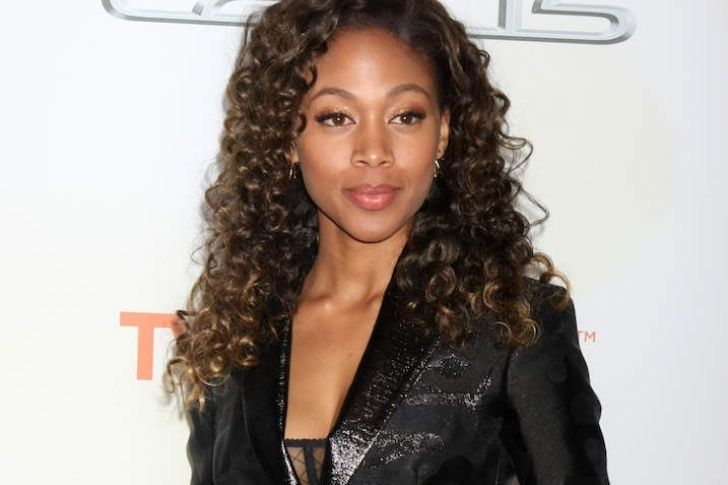 Nicole Beharie was born in West Palm Beach, Florida. She earned her bachelor's degree from the South Carolina Governor's School for the Arts & Humanities and was a student at Julliard School. She was also given a Shakespeare scholarship and was trained in England. Her acting debut was in the 2008 film American Violet, and two years later, she was cast as Shay in Sins of the Mother. She also has a recurring role in The Good Wife, playing the role of Imani Stonehouse, and had an appearance in the hit TV show Law & Order: Special Victims Unit. Beharie was awarded an African-American Film Critics Association Award for Best Actress, a Teen Choice Award, and three Image Awards.
Regina King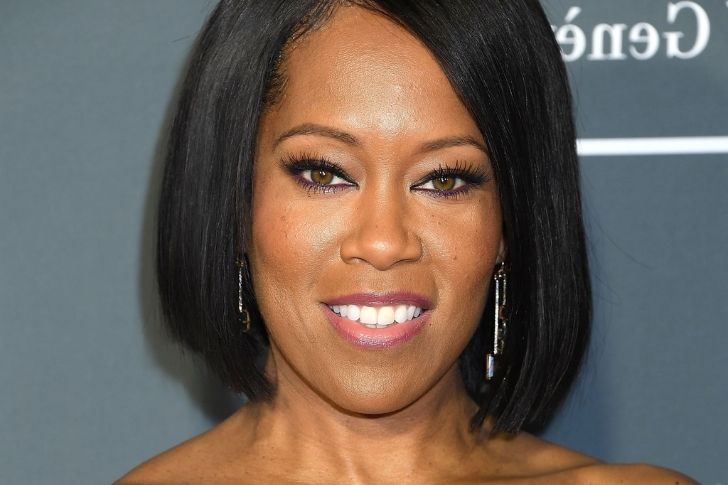 Regina King has worked in the entertainment industry for many years. She is a television and film actress with a net worth of $12 million. King is one of the most awarded African-American actresses in Hollywood. She was born in Los Angeles, California, where she became a student at Westchester High School and earned a bachelor's degree from the University of Southern California. Her career in acting started back in 1985, where she played Brenda Jenkins on the TV series 227. King had a lot of roles in various films and television shows such as Mighty Joe, Legally Blonde 2: Red, White, and Blonde, Living Single, If These Walls Could Talk 2, and Our Family Wedding.
Debbi Morgan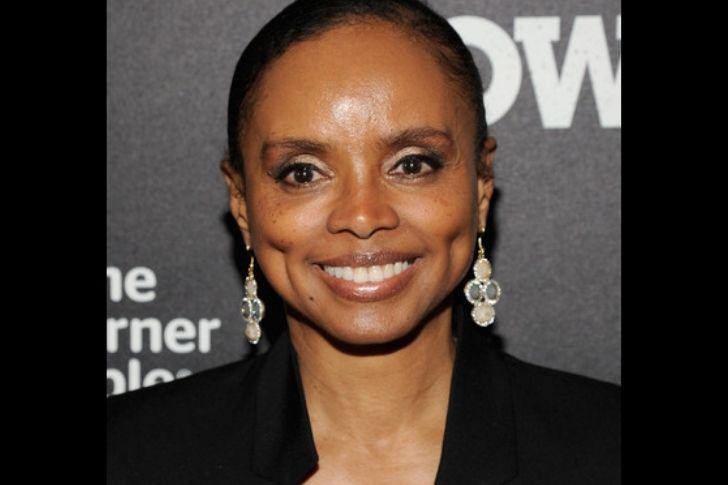 Debbi Morgan was born in Dunn, South Carolina; her mother was a teacher while her father was a butcher. As an actress, she earned her net worth while playing the character Dr. Angie Hubbard from the hit daytime soap opera All My Children. She is also popular for her part on the fourth and fifth season on the iconic TV series Charmed, for which her character on the show was The Seer. After All My Children, Morgan became a cast member of The Young and the Restless as Yolanda Hamilton. She also has acting credits in earlier roles that include Mandingo, and the miniseries, Roots: The Next Generations. She also received critical-acclaim for her performance in Good Times and What's Happening.
Thandie Newton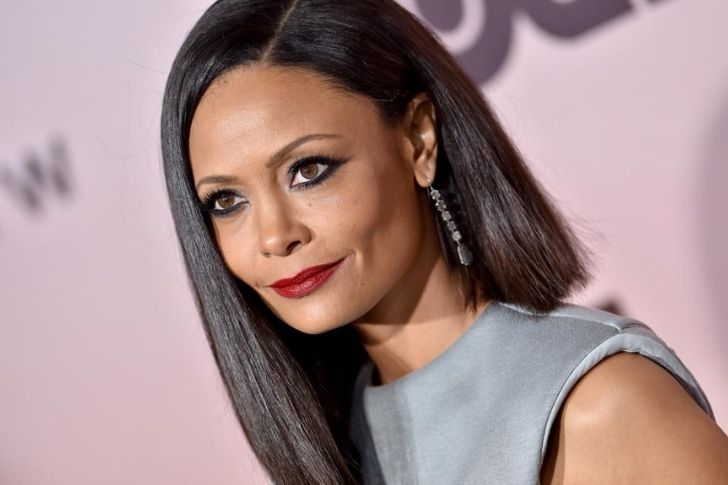 Model and British-born actress Thandie Newton has a net worth of $12 million. She received praise for performances in both big and small films. Newton started appearing in films at the age of 21, where she had a role in Flirting together with future Hollywood stars Naomi Watts and Nicole Kidman. After that, Newton was in the cult horror drama Interview with the Vampire: The Vampire Chronicles. From that performance, movies with big budgets and audience favorites such as Mission Impossible II and Jefferson in Paris marked her name in Hollywood. Those projects are given credit for making Newton a bonafide A-list actress. She also appeared in a string of movies by award-winning director Jonathan Demme which includes The Truth About Charlie. Besides being an actress, Newton has done philanthropic work, giving time and raising funds for various causes.
Nia Long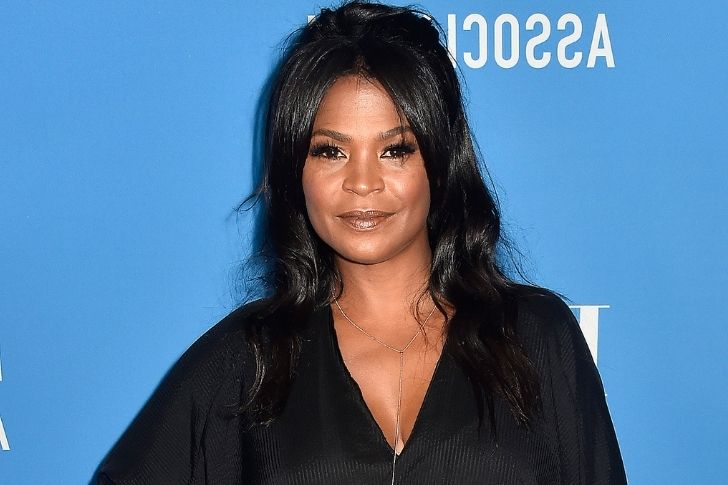 Nia Long is an actress and dancer who earned her net worth of $6 million through her roles in numerous popular Hollywood films like Boyz n the Hood and Big Momma's House, and television series like Empire and The Fresh Prince of Bel-Air. She was born in Brooklyn, New York. Her father, Doughtry Long, was a high school teacher who was also a poet, and her mother, Talita, was a printmaker and teacher. She had an older half-sister and fellow actress named Sommore. Her parents called a lawyer and legally split when Long was just a toddler. She then moved with her mother to Iowa City, Iowa, before moving to South Los Angeles. Long attended Westchester High School in Los Angeles, California, and later started acting professionally in the television film The B.R.A.T Patrol. She then booked a role to play Kathryn "Kat" Speakes in the popular drama series Guiding Light, which became her notable role.
Octavia Spencer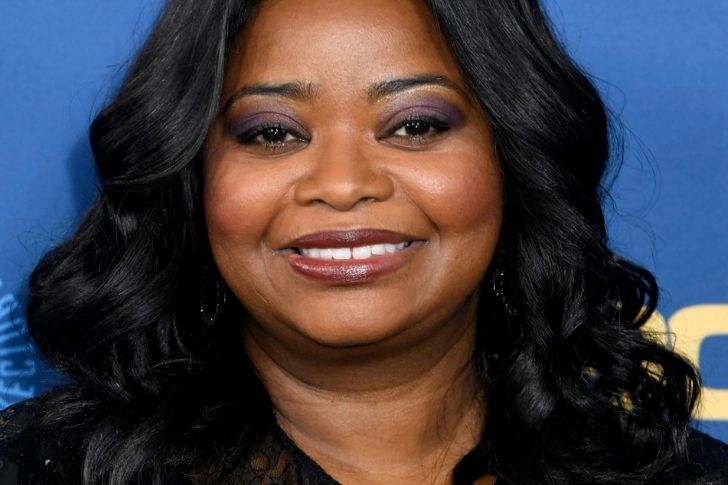 Actress Octavia Spencer was born in Montgomery, Alabama, and graduated from Auburn University with a degree in Liberal Arts. She started her acting career professionally in the mid-'90s, making an appearance in the movie A Time to Kill. Spencer has continued successfully getting roles in various film and television programs. Her television performances include CSI: Crime Scene Investigation, The Big Bang Theory, and Titus. Meanwhile, her film projects include Being John Malkovich, Win a Date with Tad Hamilton, Never Been Kissed, and Seven Pounds. Her stellar performance in the movie The Help earned her a Golden Globe Award for Best Supporting Actress and a SAG Award. For her performance in the said film, she was also nominated for an Oscar for Best Supporting Actress.
Sanaa Lathan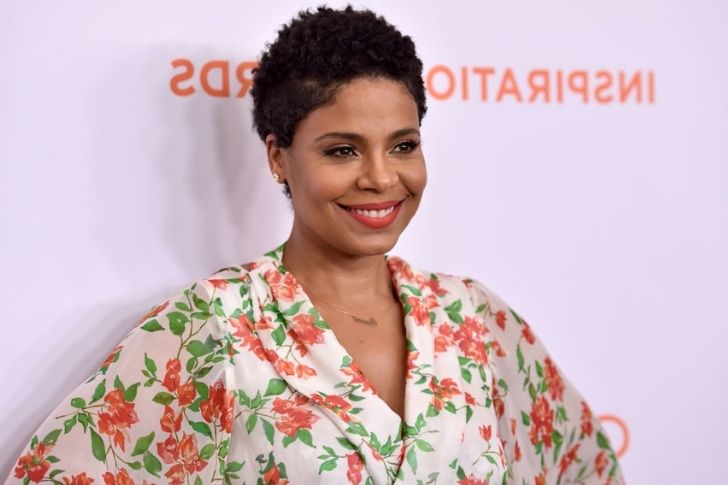 American actress Sanaa Lathan has a net worth of $4 million. She was born in New York City, New York. She has numerous starring roles in movies, which include Love & Basketball, The Best Man, Alien vs. Predator, The Family That Preys. For her wonderful Broadway performance in A Raisin in the Sun, Lathan was given a Tony Award. She also starred in the all-black ensemble of Cat on a Hot Tin Roof at the Novello Theatre in London. She was given the title role in Second Stage Theatre's By The Way, Meet Vera Stark. Lathan also has a degree in Drama from Yale, where she performed in a number of Shakespeare's plays. She gained critical acclaim from different stages across America.
Lena Horne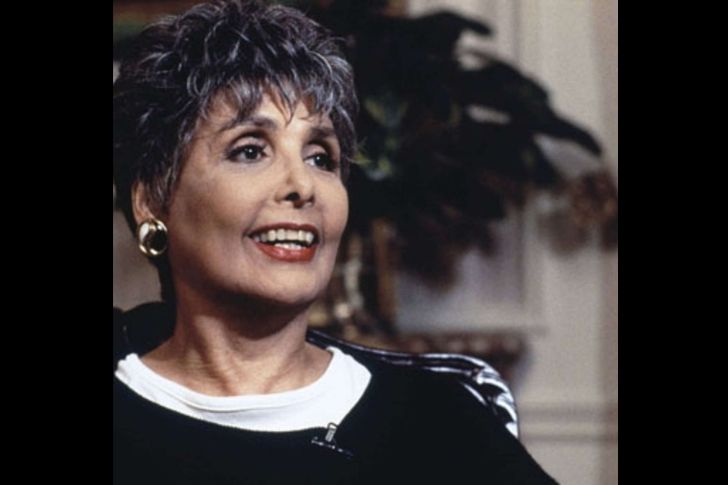 Dancer, singer, actress, and activist Lena Horne passed away in May 2010. In her teenage years, she became part of the chorus of the Cotton Club and was a nightclub performer. She then moved to Hollywood, where she was embargoed due to her staunch activism. As an actress and singer, Horne starred in a one-woman show titled Lena Horne: The Lady and Her Music Broadway. Her most popular singles include Stormy Weather, One for My Baby (and One More for the Road), Love Me or Leave Me, Deed I Do. She was given two stars on the Hollywood Walk of Fame back in 1960 for Motion Picture and Recording, and was given credit for being one of the most successful entertainers in Hollywood.
Dorothy Dandridge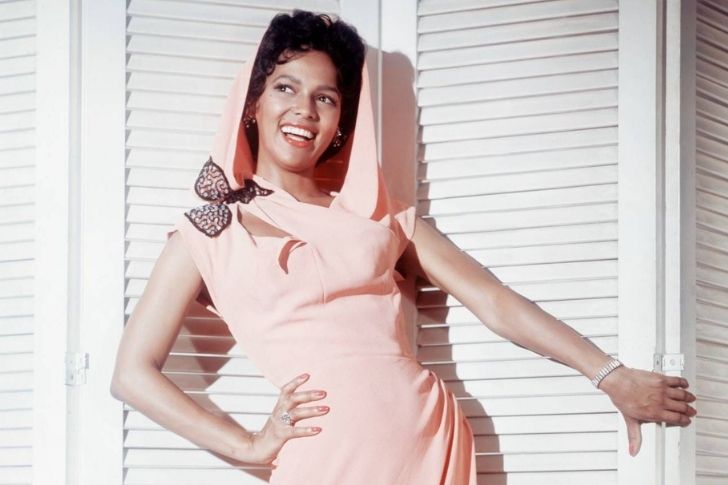 Dorothy Dandridge was born in Cleveland, Ohio, United States, to Cyril Dandridge, a cabinet maker and minister, and Ruby Dandridge, also an entertainer. After her mother and sister's encouragement, Dorothy started giving public performances that were usually done in churches around the country. Her first acting debut was in Marx Brothers comedy film A Day at the Races. She then had an acting credit for another movie in Four Shall Die. Her next projects include films like Bahama Passage, Hit Parade of 1943, and Drums of the Congo. Not only was Dandridge talented in films, but she could also carry a tune, which was seen in movies like Pillow to Post and Atlantic City.
Lonnette McKee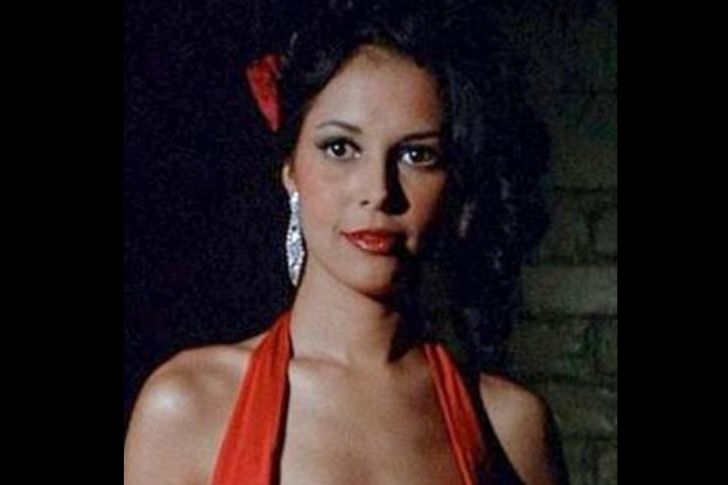 Lonette McKee is an actress and soundtrack composer who has a net worth of $10 million. Her music career debut started in her hometown of Detroit, Michigan. McKee was a child prodigy who played the keyboards, composed lyrics and music, sang, and performed. At 14, she recorded her first single Stop Don't Worry 'Bout It. She earned a Tony nomination for her role as Julie in the Houston Grand Opera's production of Showboat, where she was given credit as the first African American actress to portray the coveted role in America. McKee has also produced and written solo records titled Lonette, Words and Music, Natural Love, and Superstar. She traveled internationally for successful tours.
Juanita Moore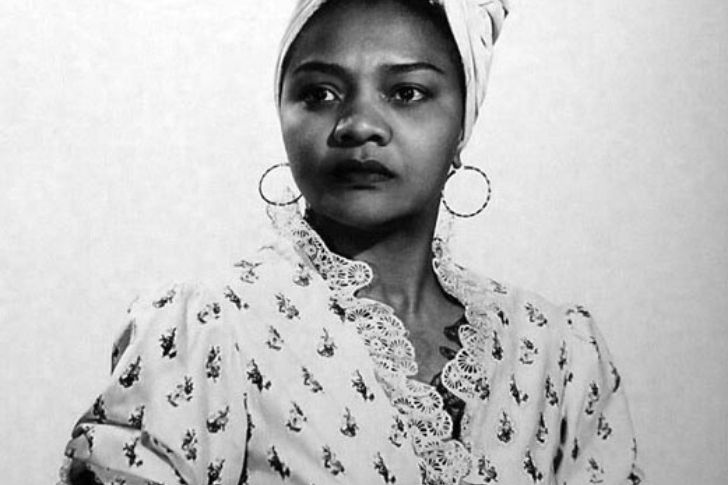 Juanita Moore was an African-American actress who joined the film industry in the early 1950s during an era when only a few black people were given the chance to be part of major studio films. It was fortunate for Juanita because her roles started improving when Hollywood started becoming more sensitive towards injustice. Moore got an Academy Award nomination in 1959 for her role in Imitation of Life. The decade that followed gave Hollywood a number of sociological upheavals and Juanita benefited from it tremendously. She is given credit as an icon in black-oriented movies during the '60s and '70s. She had roles in Uptight, Abby, and Thomasine & Bushrod. She also played a major role in Walt Disney's The Kid. Throughout her career, Juanita was able to garner more than 50 movie projects.
Butterfly McQueen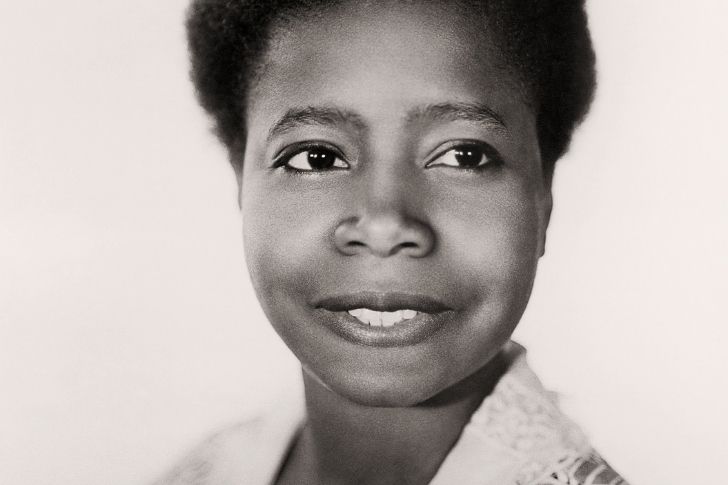 Butterfly McQueen was a public school student in Augusta, Georgia, and attended high school in Long Island, New York. Together with Katherine Dunham, Janet Collins, and Geoffrey Holder, she learned how to dance. She performed dance numbers with the Venezuela Negro Youth Group. She made her stage debut in Brown Sugar, which was directed by George Abbott, for whom she collaborated in numerous stage shows. She appeared as the shop girls' assistant Lulu in The Women back in 1939. But her most popular role was as the irresponsible and whiny Prissy from Gone with the Wind. She had an acting credit as a funny maid role in Flame of Barbary Coast and Mildred Pierce. With a net worth of $5 million, McQueen lived frugally and anonymously in a quaint one-bedroom abode.
Jordin Sparks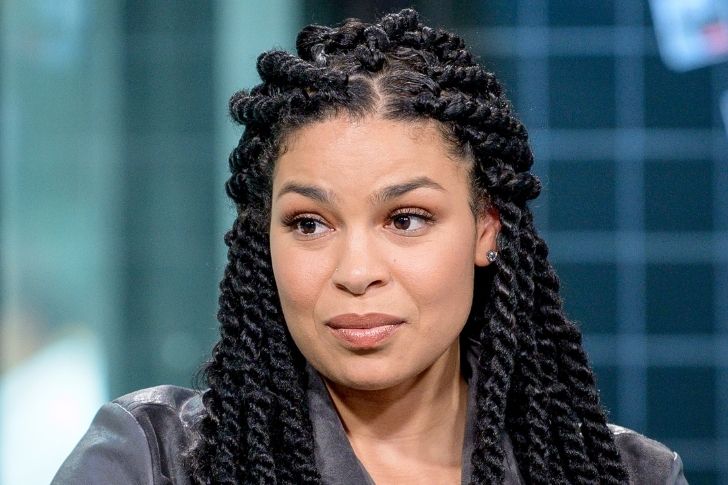 Jordin Sparks is an actress and singer-songwriter who has a net worth of $8 million. She gained prominence for winning the sixth season of American Idol at just 17 years old. She is given credit as the youngest winner of the famous competition reality program. Her popularity and career developed as she released several chart-topping albums and singles. By the year 2012, Sparks had sold millions of copies of her singles in the United States. Sparks was born in Phoenix, Arizona. Her father was a former football player who used to play professionally. She was raised in a Christian family together with her brother in Ridgewood, New Jersey. Her mother homeschooled Sparks as a child while she pursued a music career.
Raven Symone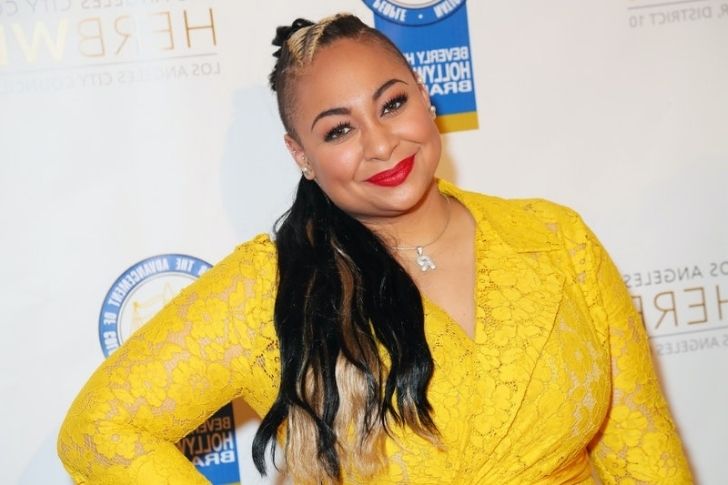 Actress and singer Raven Symone first gained prominence as a child actress when she was part of The Cosby Show. As a toddler, she moved to New York, where she started her career in modeling. At the age of two, Raven was signed with Ford Models. She made appearances in ads for brands like Cool Whip, Jell-O, and Ritz Crackers. For her part in The Cosby Show, Raven immediately became a household name. She launched a fruitful career in acting as an adult. She proceeded to be cast in a string of film and television projects and started her singing career when she turned 7 and signed with MCA Records. Missy Elliot is given credit for being Raven's voice teacher. She then released her first album, Here's to New Dreams, back in 1993.
Mary J Blige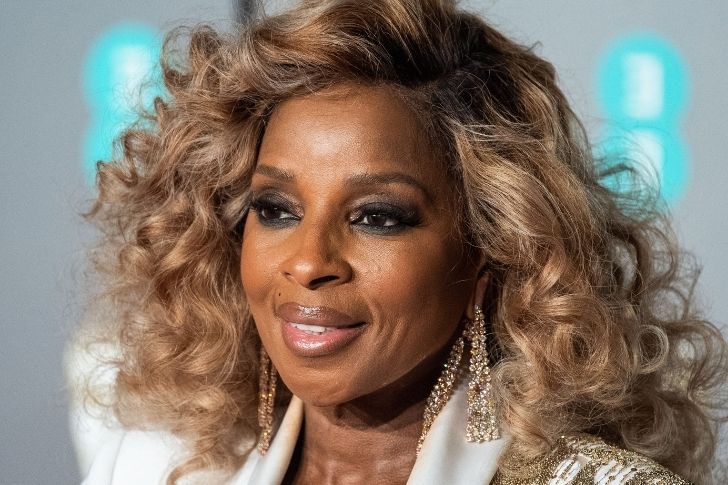 American producer, songwriter, and singer, Mary J Blige has a net worth of $20 million. She is known as an icon in the international music scene and pop culture. Blige was born in The Bronx, New York, and was raised in Savannah, Georgia. At the age of seven, she and her family moved back to New York. Her father was a jazz musician while her mother was a nurse. After dropping out of high school, she started a career in music. For a brief time, she was part of a band. Her soulful cover of Caught Up in the Rapture by Anita Baker was sent to major record labels. She was then signed as a backup vocalist and is given credit as the company's youngest signed artist and first female artist.
Tamera Mowry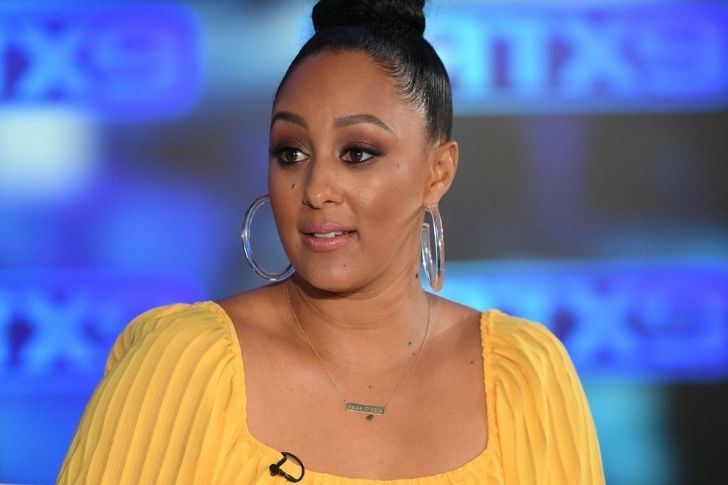 Tamera Mowry was born in Gelnhausen, Germany, but moved to the United States together with her family as a kid. With her twin sister, Tia, she started an acting career in the early '90s. For her time in the limelight, Tamera has a net worth of $4 million. Her early projects include True Colors, Full House, and Flesh 'n Blood. Her mother was given credit as her first talent manager. She and her sister became part of a project that made them household names, and it was the sitcom Sister, Sister. Mowry went on to have a guest-starring role in Smart Guy, Seventeen Again, Something to Sing About, Strong Medicine, and Are You Afraid of the Dark. As adults, she and her sister had their own reality TV show called Tia and Tamara. The show followed the sisters' life as they juggle family life and their careers.
Brandy Norwood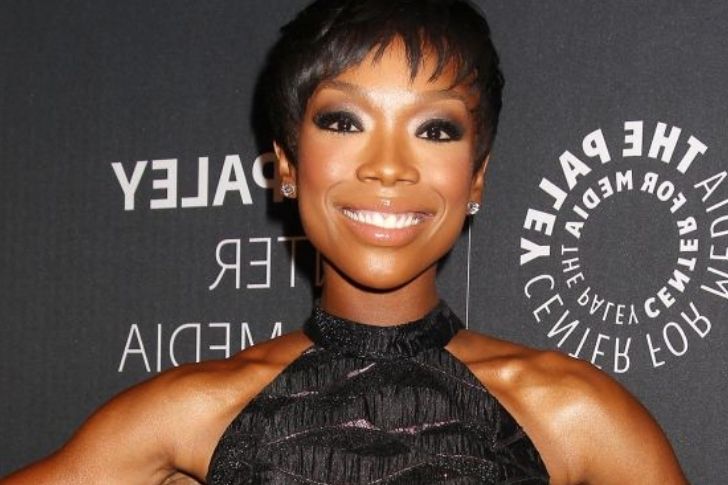 R&B singer, songwriter, and record producer, Brandy Norwood was born in McComb, Mississippi. Her mother is Sonja Norwood, who was district manager for H&R Block, while her father, Willie Norwood is a choir director and gospel singer. Her brother is recording artist Ray J. Brandy's love for singing started when she worked with her father while at the local church choir. Brandy was only two when she performed her first gospel solo. At 14, she signed with Atlantic Records. In her second album, Never Say Never, her single The Boy Is Mine became her first number one hit. She also won a Grammy Award for Best R&B Performance by Duo or Group.
Logan Browning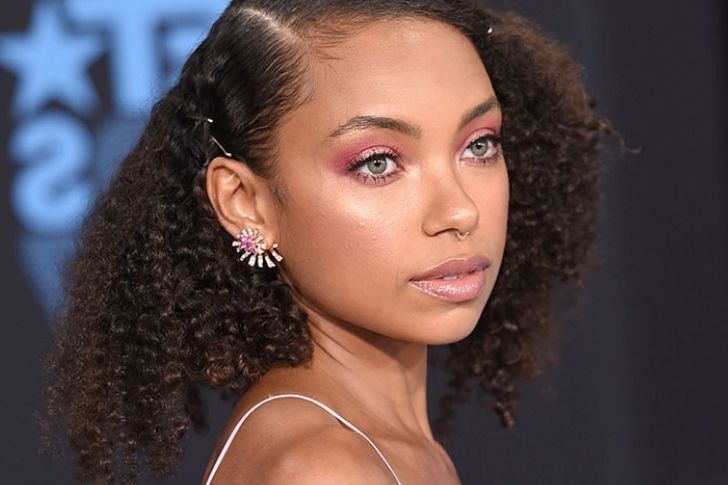 Logan Browning is an actress, songwriter, and singer. She was born in Atlanta, Georgia, and finished high school in Fayette County High School. Browning became popular in 2004, when she started making appearances in a recurring role on the television show Summerland. From her role in Summerland, she booked another role in Ned's Declassified School Survival Guide. She also has an acting credit in the film Bratz: The Movie. Browning became a cast member on Meet the Browns, where she played Brianna Ortiz. She also made an appearance in Pair of Kings and the hit TV series The Secret Circle, and was also featured in music videos for Dijon Taton and Prima J.
Kimora Lee-Simmons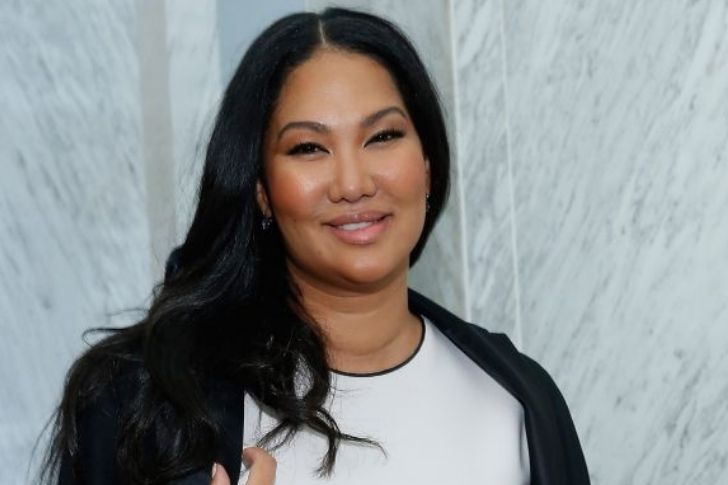 Kimora Lee Simmons is an author, fashion entrepreneur, and model. She was born in St. Louis, Missouri, and is of African American, Japanese, and Korean descent. With her career, she has earned a net worth of $200 million. When Simmons was only eleven years old, her mother noticed her towering height and signed her up for modeling class, which later got her a modeling contract with Chanel. It was there that she was mentored by Chanel icon and designer Karl Lagerfield. Lagerfeld called her the "Face of the 21st Century," which promoted racial inclusion for fashion. This designation led her to have a successful modeling stint for international high fashion brands like Valentino. Besides modeling, Simmons started up a business investment called Baby Phat. Aside from Baby Phat, Kimora also has other ventures like the Simmons Jewelry Company and has collaborated with Neiman Marcus.
Beverly Johnson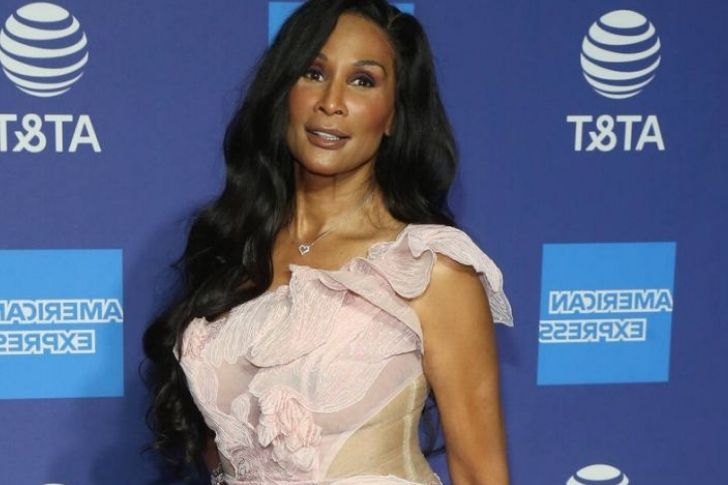 Beverly Johnson was born in Buffalo, New York. She is an actress and model who has a net worth of $5 million. While in school, Johnson excelled in sports. Initially, she had her eyes set on a law career before she finally settled on modeling. She stopped pursuing a degree in Criminal Justice from Northeastern University after she was given an opportunity to work with Glamour Magazine. She immediately gained popularity around the modeling community. Johnson is also the first African-American to appear on the cover of Vogue America back in 1974. The following year, she also became the first African-American to land the cover of the French edition of Elle. Johnson made numerous appearances in television shows like Law and Order, The Parent Hood, and Hunter.
Diana Ross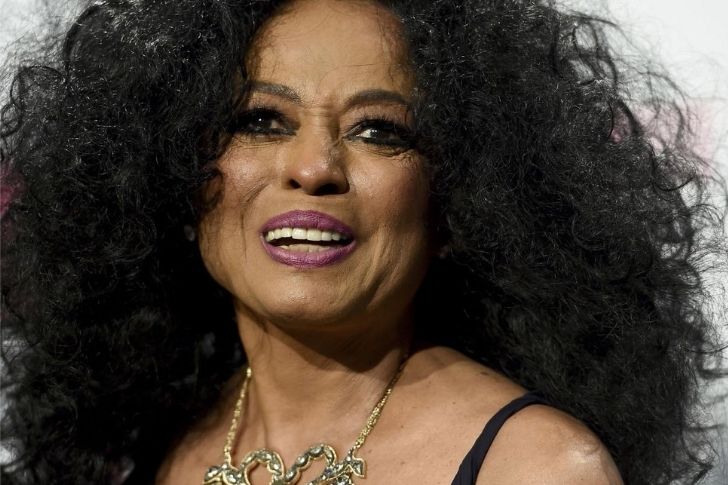 Diana Ross was born in Detroit, Michigan, and attended Cass Technical High School in downtown Detroit. When she was fifteen years old, Diana joined the Primettes, the female counterpart for a male vocal group, the Primes. After winning a talent show in Windsor, Ontario, Ross' vocal group received an invite for a Motown Records audition. Motown executives were in awe of the Primettes yet believed they were way too young. Nevertheless, The Primettes still wanted to pursue a career. They then changed their name to the Supremes under the advice of the executives. After leaving the music group, Ross then released a solo album with Motown in the '70s with numerous hits, selling over a million copies worldwide. In addition to having a wonderful music career, Ross also pursued an acting career. She starred in the movie Lady Sing the Blues and received nominations for her acting performance.
Alfre Woodard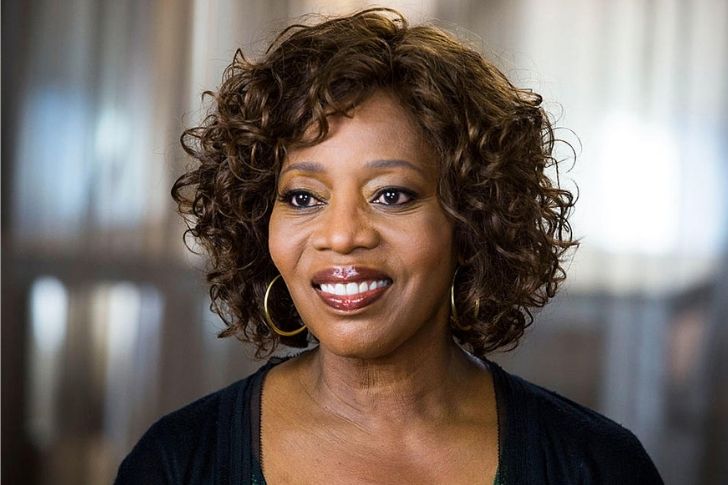 Alfre Woodard is an actress, activist, and producer who has a net worth of $13 million. She is among the most popular and award-winning actors of her time. Woodard has been nominated for numerous Emmys, a Grammy, and an Academy Award. She was born in Tulsa, Oklahoma and graduated with a drama degree from Boston University. Her TV debut was as Rita in Remember My Name right after starting her career in theater productions. Since then, she has started working consistently and got her first Oscar nod for Best Supporting Actress back in 1983 for her performance in Cross Crook. That same year, she won an Emmy for her performance in Hill Street Blues. Woodard founded the organization for Artists for a New South Africa, which aims to gain democracy in the country. She and her husband, Roderick Spencer, are based in Santa Monica, California, with their two children.
Viola Davis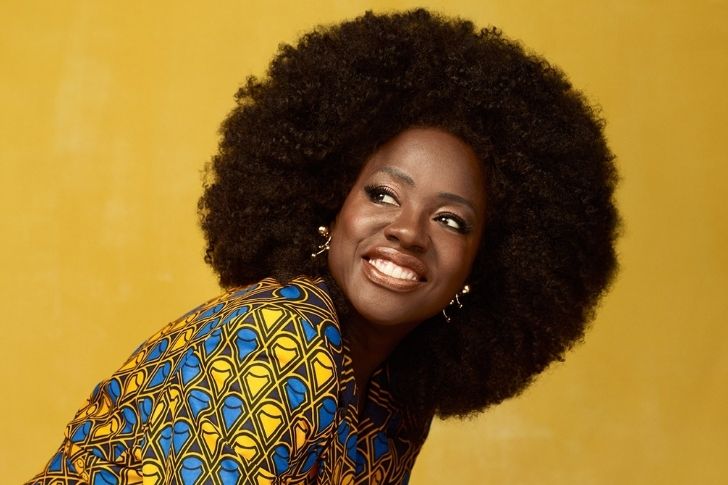 The brilliant Viola Davis is the only black actress ever to be nominated for three Academy Awards. Winning one means that she can be the only black woman ever to win the Triple Crown of Acting. Time magazine also placed Davis as part of the 100 most influential people in the world, in both 2012 and 2017. Along with her prestigious rewards, Davis also has an $18 million net worth under her belt. When she's not working on another sought-after acting credit, Davis also works as an ambassador of Hunger Is, a charity that was established to fight hunger for childhood malnutrition. Davis can credit her humble upbringing for her good heart since she had a childhood that was stricken with poverty.
Jennifer Hudson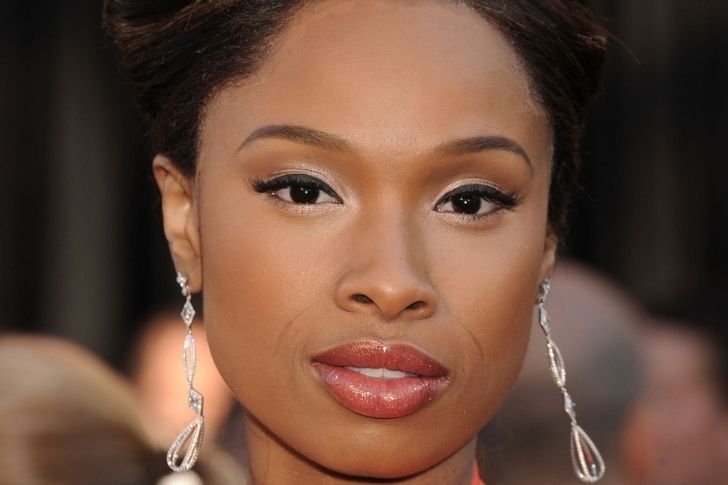 Jennifer Hudson is a recording artist, spokesperson, and actress who has a net worth of $25 million who rose to stardom on the competition program American Idol. She was born in Chicago, Illinois and is the youngest of three children. She was raised in Chicago's Englewood neighborhood. Hudson attended Dunbar Vocational High School and decided to pursue a bachelor's degree from Langston University. However, she left the university because it was too far from home and enrolled at Kennedy-King College instead. Her grandmother encouraged her to join the local community theater, so she started singing as a little girl and joined the church choir. In 2002, Hudson signed her first recording deal with Righteous Records in Chicago. She was released from the record deal after joining American Idol. Lucky for Jennifer, she went on to have a blossoming career both in music and film.
Loretta Devine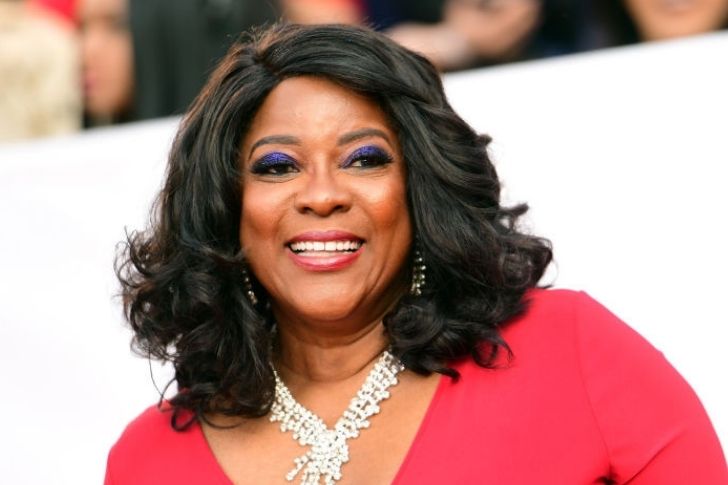 Loretta Devine has earned a net worth of $10 million, thanks to her years as an award-winning actress for film, television, and the stage. Devine is also a voice actress for the animated show The PJ's. She grew up in Texas, where she regularly performed in talent shows while attending George Washington Carver High School. She pursued her love for acting as she earned her degree in Speech and Drama back in 1971. She then proceeded to get an MFA in Speech and Drama a few years after. Devine became a regular cast member in stage plays before scoring a significant role in the 1981 musical Dreamgirls, which was loosely based on the Supremes. The musical became an instant hit and ran for 1,500 performances. She also appeared in the musical's movie adaptation in 2006. After the iconic role, she was offered numerous projects, which made her a seasoned actress since then.
Serena Williams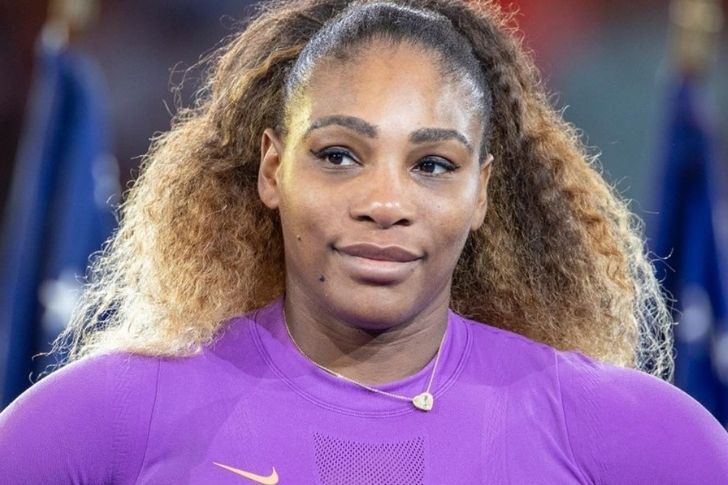 Being the wonder woman that she is, tennis star Serena Williams has been ranked as the World's Number One by the Women's Tennis Association for a number of years. People who work with Williams, including sportswriters, commentators, and fellow tennis players all deem her as the greatest tennis player of all time. It's hard to keep score of Serena's mountain of awards and accolades. Through her dedication to tennis, Serena was able to increase her credit score by raking up over $200 million in net worth. Williams doesn't only put heart into the game she loves, she also gives it to good causes. Aiming to make equality through education and providing assistance to victims of injustice, Serena created her own fund. She also had to face senseless remarks about her body, but she did not let her lose her game and continued to become successful ever since.
Oprah Winfrey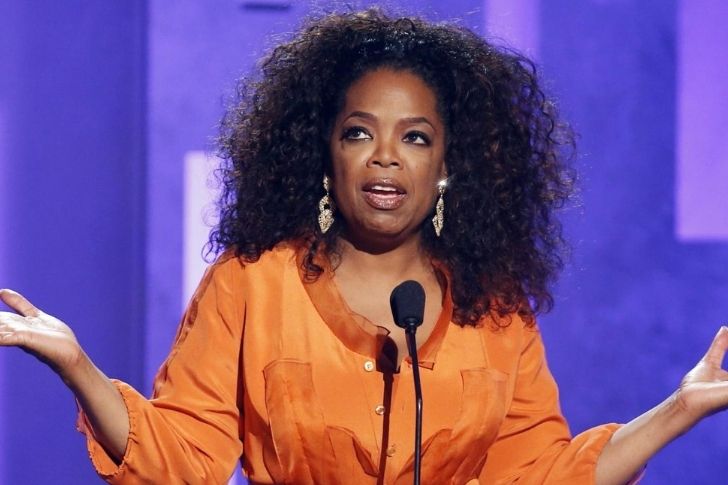 Deemed as one of the greatest black philanthropists in the history of America, Oprah began her journey from extreme poverty while she endured numerous hurdles to become the influential African-America powerhouse that she is today. The media mogul received the Presidential Medal of Freedom from Barack Obama. Oprah also has an honorary degree from Duke and Harvard. With a whopping $3.5 billion as her net worth, the media icon's talk show The Oprah Winfrey Show became the highest-rated television program of its kind in history. Her zest for life and the wisdom she has shared all throughout her career has become a source of strength for so many globally. Oprah was born in Kosciusko, Mississippi to an unmarried teenage housemaid while her biological father was known to have served in the Armed Forces during the time of Oprah's birth. Her rise from poverty, prejudice, and abuse made her among the most influential people on Earth.
Vanessa Williams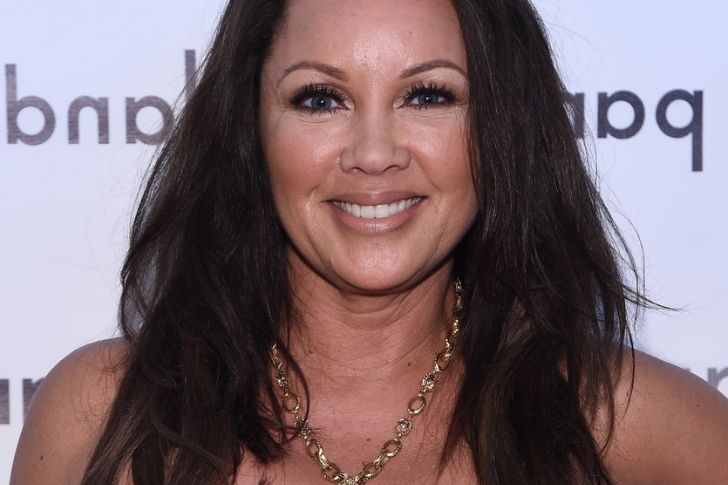 Vanessa Wiliams first gained a following through her stint as Miss America 1984, and she eventually became well-known for her work as a singer and actress. Williams was born in The Bronx, New York. Her parents were music teachers, and while growing up, Williams developed an inclination for music. She picked up an array of musical instruments, which include the piano, violin, and French horn. From an early age, she developed her knack for singing. She also trained in both classical and jazz dance styles. After graduating high school, Williams enrolled at Syracuse University and studied at the College of Visual and Performing Arts, where she earned her musical theater degree. After her success as a beauty queen, Williams became a prominent figure in television shows as she landed a number of roles in TV shows.
Maya Rudolph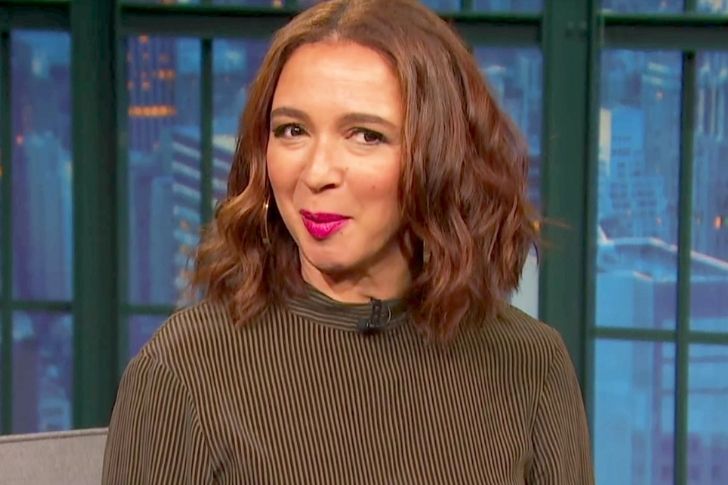 Maya Rudolph was born in Gainesville, Florida. Her mother is the late Minnie Riperton, who was known for her majestic high-soprano voice range. Rudolph gained popularity for being a cast member of Saturday Night Live and made appearances in movies like Grown Ups, Away We Go, and Idiocracy. She also starred in a sitcom where she portrayed Ava Alexander in Up All Night. After graduating from high school, she pursued a degree in photography from the University of California at Santa Cruz. This is where she formed her first band, Super Sauce. Before landing a role in SNL, Rudolph spent some time working with the Groundlings in New York City. She is married to director Paul Thomas.
You've Reached The End