12 crazy facts about your favorite musicians that will blow your mind

Prepare for some mind-bending truths about your favorite musicians in this what-the-hell list of 12 facts!
Princess Diana was one time dressed by Freddie Mercury
Diana, after entertaining herself with replays of the Golden Girls and guzzling champagne, begged to join Freddie Mercury and Kenny Everett at a London bar. But Diana needed to sneak into the bar without getting the public's attention, so Freddie and Kenny dressed her with a cap, a pair of shades, and an army jacket. To their credit, it worked!
Dolly Parton joined a drag queen competition as herself
A celebrity lookalike drag queen contest attracted Dolly Parton to join without revealing her true identity. She sure had fun overemphasizing her hair, makeup, and even beauty mark for the competition. In the end, she actually lost!
David Bowie's eyes are both blue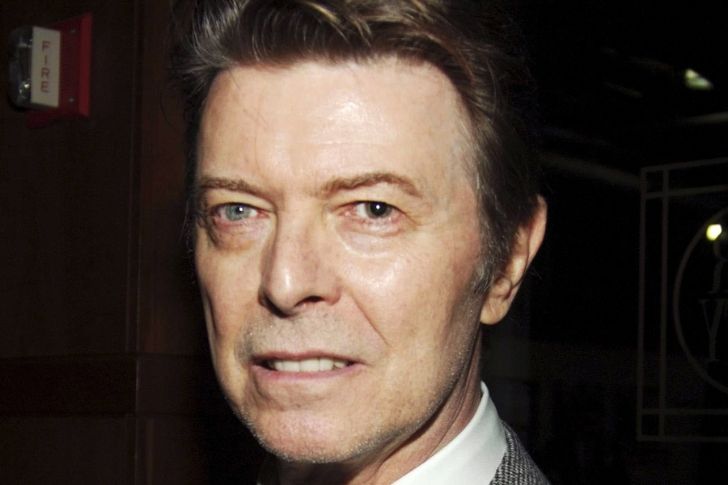 It may seem David Bowie's peepers are two different colors, but actually they're both blue. One only appears darker than the other because it's permanently dilated. This eye condition is called anisocoria, which David developed after getting into a fight as a boy.
Mariah Carey's audio sample for her album Glitter ended up in J. Lo's song
Mariah and Ja Rule were collaborating on a song that featured a sample of "Firecracker" by Yellow Magic Orchestra. Turned out, record executive Irv Gotti, who was then working for Mariah's then-husband Tommy Mottola, made a duplicate of the song sample and sent it for Jennifer Lopez's track remix of "I'm Real," which was released first! Crazy!
David Bowie's crazy diet of peppers, milk, and cocaine
In the mid-1970s, David indulged in a diet that had a high degree of bizarreness and danger: red peppers, dairy, and cocaine.
The Beatles are illiterate when it comes to reading or writing sheet music
During an interview for the show 60 Minutes, legendary musician Paul McCartney revealed a shocking fact to Sharyn Alfonsi: neither he nor his Beatles bandmates can read or write music. Paul said he sees music as something in his head that goes on.
Will Farquarson is a qualified aviator
The bassist for English alternative rock band Bastille is—surprise—a qualified pilot since March of 2018!
Prince is a remarkable basketball player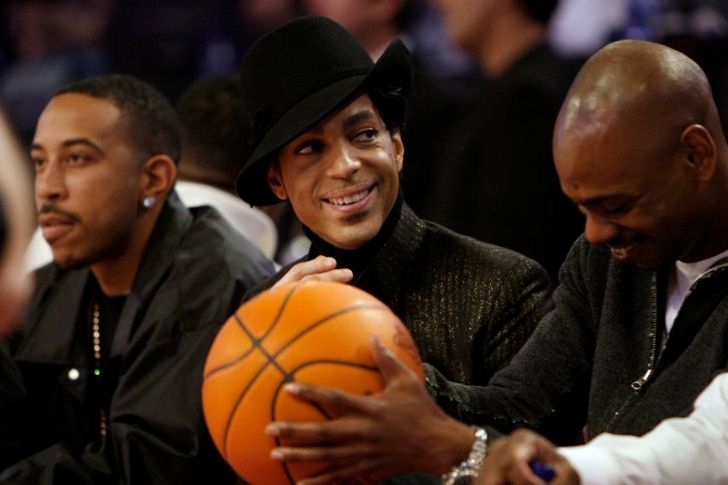 Fans didn't give much credit to Prince when it came to sports. The guy can play basketball—and he's really good at it! The only catch is his short height.
Queen's Freddie Mercury has four extra teeth in his upper jaw, which explains his overbite!
Freddie Mercury's dental makeup is out of this world! Sure, an overbite is common, but Freddie's is a result of excessive teeth. The star was born with four extra teeth, which pushed his front teeth way forward. It's too crowded in his mouth, for sure! He refused to have his freaky teeth removed so as to not alter his special vocal range to any degree!
Alice Cooper is an addicted golfer
Alice Cooper, the Godfather of Shock Rock, has a favorite sport: golf. The musician plays over 30 holes on a regular basis. He loves golf so much that he even published a book about it, called Golf Monster: My 12 Steps to Becoming a Golf Addict. He credits the sport for saving him from his personal demons.
Brian May of Queen was a former astrophysics student

Get ready for a fact that will shock you to some degree: Queen guitarist Brian May studied astrophysics before becoming a part of one of the most iconic rock bands on Earth. In 2007, he finally turned in his doctoral thesis—discussing velocities in zodiacal dust clouds—that has a word count of 48,000 words! Yep, he still went on to earn that PhD!
Pop rock band Panic! At The Disco began as a Blink-182 cover band
Panic! used to cover the vocals for Californian rock band Blink-182 before they hit it big with their debut album A Fever You Can't Sweat Out in 2004. Go on, blink in surprise!